I always joke with friends and family that I was born with a "trivial" mind.  I love trivia,  and I tend to remember trivial things that other people don't.  You know, the things that don't really matter, so to speak. For example, looking at my kindergarten class picture, I can name every one of my classmates by first name, and some by last name also.  I can remember all my old phone numbers and those of my friends from years ago.  Basically, if you need some useless information, just ask me! lol  Know what one of my favourite games is? That's right! Trivial Pursuit.  I love pop culture trivia.
So now that the #Sochi2014 Winter Olympics are in full swing, I've been browsing through all kinds of Sochi, and Olympic, trivia.  Combine that trivia with my love of Infographics and what do you get? A selection of my favourite Sochi Winter Olympic Games-inspired Infographics:

SOURCE:  SOCHIMEDIACENTRE.RU

SOURCE: SOCHIMEDIACENTRE.RU

SOURCE:  SOCHIMEDIACENTRE.RU

SOURCE: OLYMPIC.CA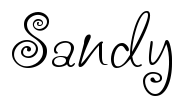 Disclosure:  Canadian Blog House was not compensated for this post.  All opinions are my own.