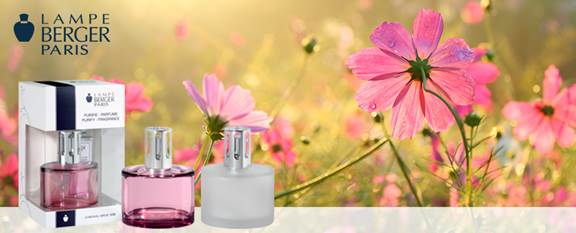 Spring is in the air! Can you smell it?
I can!
That's because we just received a brand new fragrance lamp from our friends at Lampe Berger Canada, including a bottle of "Timeless Rose", one of the brand new 2016 spring fragrances. Both the lamp, and the fragrance, are gorgeous!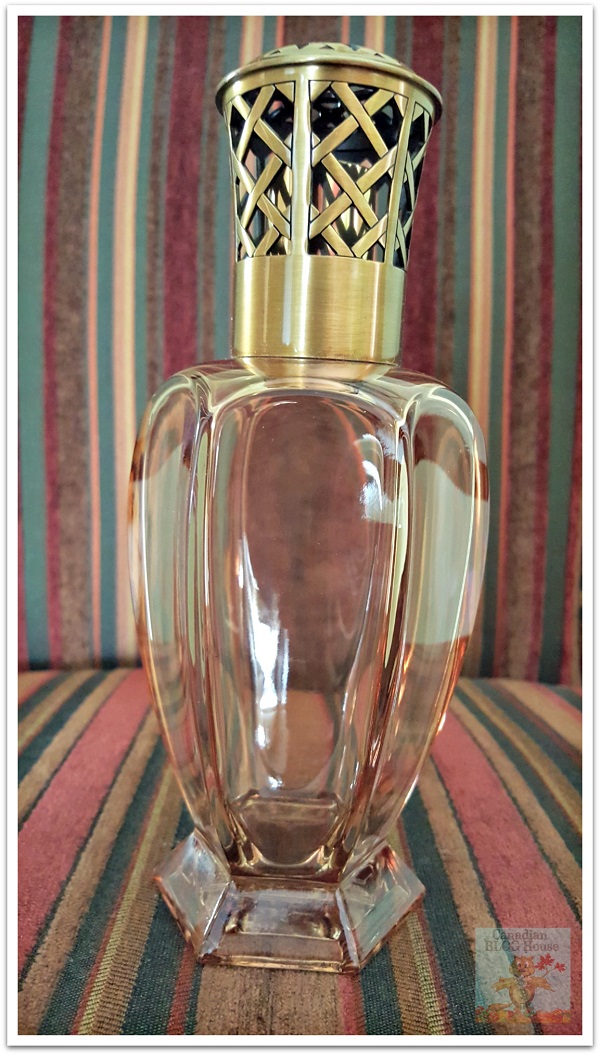 It has been a rough few weeks of winter here in Ottawa. It was just a short while ago that we received a record-breaking snowfall that made the news clear across Canada. We were buried! Since then, we've had two more winter storms. Here in Ottawa we are more than ready to say goodbye to winter!
In my quest to usher in spring, I dug into the box containing the new lamp and fragrance the moment it arrived.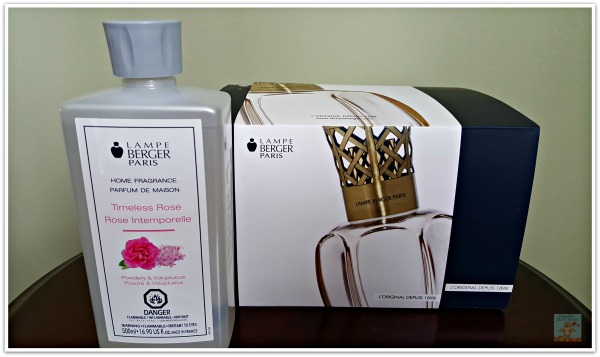 I have two other beautiful Lampe Berger fragrance lamps, including the Coffret Bingo Red, but this newest Lampe Berger fragrance lamp, the Athena (Honey), it my most favourite yet. To me, the lamp looks so regal – it almost looks like it is topped with a crown!
"The Athena lamp, the brand's emblematic model, gets a new assertive look. The elegant shape is highlighted with new bright shades that are at once timeless and highly contemporary. With its criss-cross mounting, the Athena model takes on a trendy vintage look."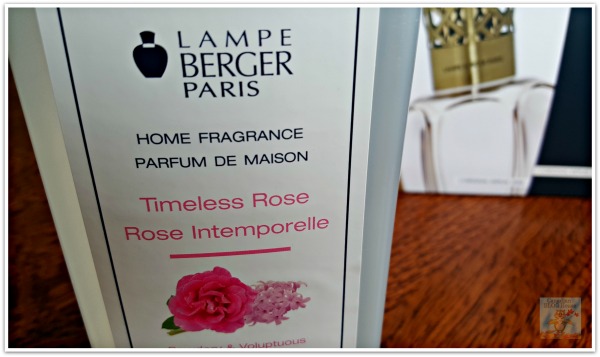 Timeless Rose is the fragrance we received this time. The beautiful, fragrant smell of roses filled the room, giving me an instant feeling of spring in the air – until I looked out the window at the snow!
Not only did this gorgeous flowery scent give a beautiful fragrance to the air, it served a much more important, and unexpected, purpose the first time I used the new lamp.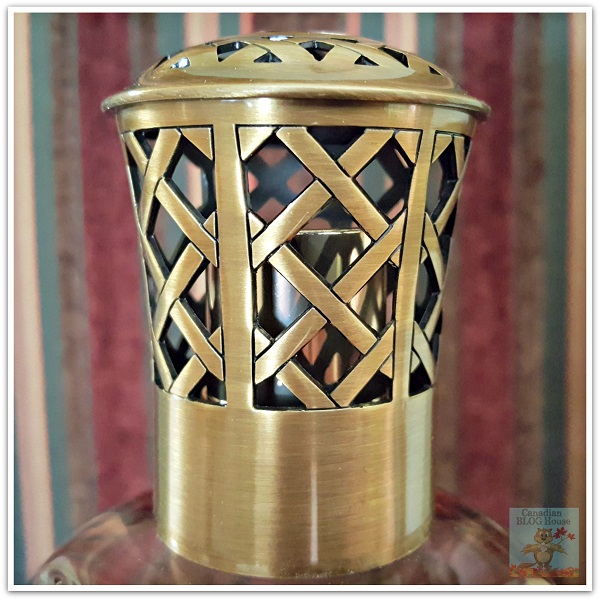 I had invited family over for dinner and had prepared the main dish ahead of time. I put it in the oven just before my family arrived. To my horror, the smell of burning cheese crept from the oven as it heated up.
Cheese!
The mini pizzas from lunch the day before – I had forgotten that cheese from the pizzas had bubbled over and fell to the bottom of the oven.
Five minutes before family were due to arrive the kitchen smelled like I should be calling the fire department.
I started to panic. Then I realized I had Lampe Berger by my side.
It took less than a couple of minutes for the smokey, burning smell to dissipate. By the time my family arrived, thanks to our Athena Lampe Berger fragrance lamp, the air had been purified and everything was rosy!
This was not the first time a Lampe Berger fragrance lamp had tamed a horrible smell in this house.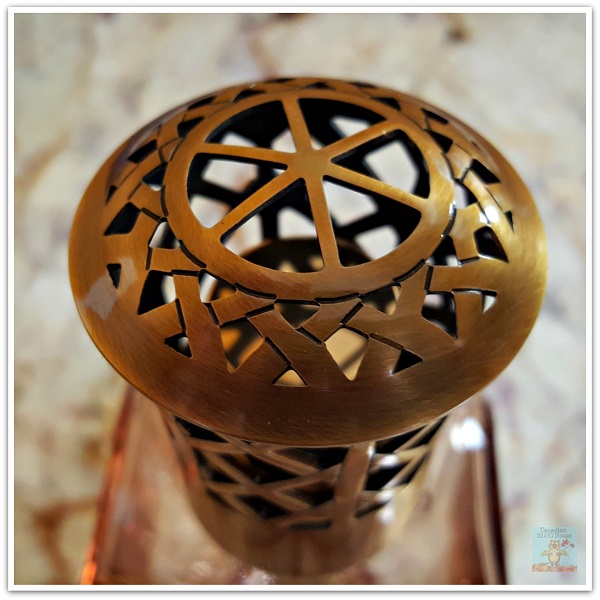 Lampe Berger has a great new spring line up of new lamps and fragrances. They've got "nine new perfumes that will enhance the finest interiors year round, thanks also to an all-new range of lamps."

One of the new fragrances, Radiant Bergmot, sounds like a "must-try" fragrance! "A zesty, refreshing fragrance which transports us to the sunny shores of the Mediterranean." A fragrance made for spring!
Pair the new fragrances with a new lamp from the Passion,  Athena, Berlingot, or Ovalie collections, and you've got fresh new addition to your home decor for spring!
For more information on the new Spring 2016 Lampe Berger line up, give them a like and follow Lampe Berger Canada on Facebook!
Our friends at Lampe Berger Canada want to help you celebrate spring! They are giving away a new 2016 lamp and fragrance (dependent upon what is in stock) – a value of $90 – to one lucky Canadian Blog House reader!
Here's how you can enter for your chance to WIN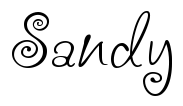 Disclosure: Canadian Blog House was provided with the above products in exchange for this review. All opinions are our own.