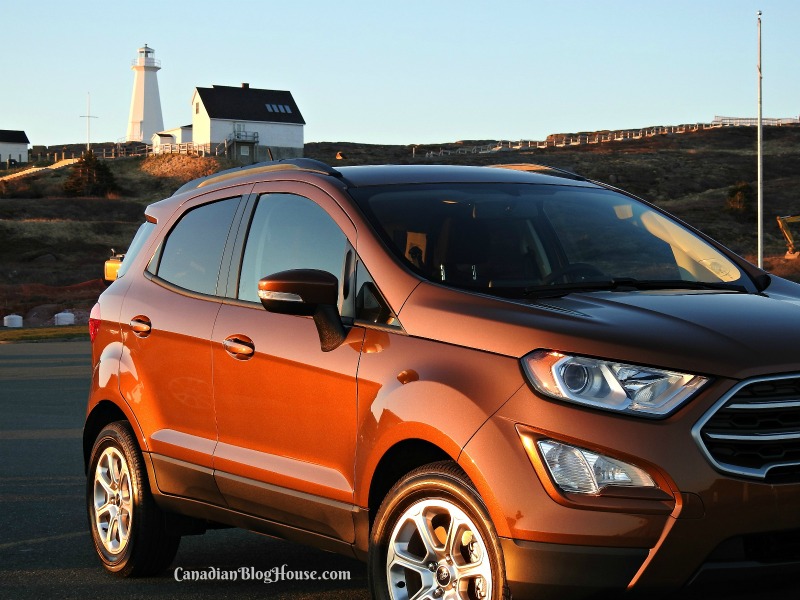 Canadian Blog House traveled to St. John's Newfoundland with Ford Canada to experience the 2018 Ford EcoSport Newfoundland Drive. Here's how you can do St. John's Newfoundland in 72 hours enjoying your own Ford EcoSport experience! All opinions are our own.
St. John's Newfoundland In 72 Hours – A Ford EcoSport Experience
The beautiful city of St. John's was the perfect backdrop for our whirlwind 72-hour Ford EcoSport experience in Newfoundland, test driving the all-new 2018 Ford EcoSport.
Packing in a load of iconic Newfoundland experiences, in such a short period of time, reminded me very much of my 24 hour trip to Florida last fall.
So much to do, so much to see, so little time!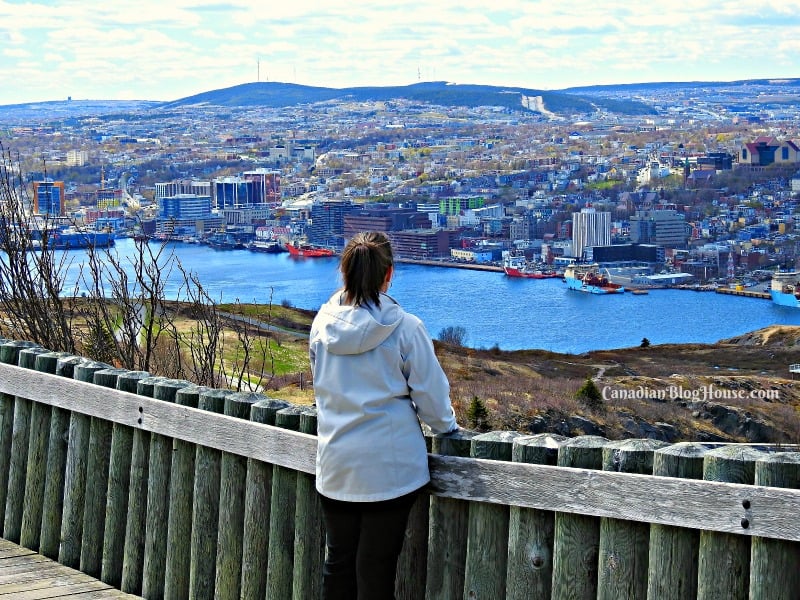 Brand new to Canada in 2018, Ford's EcoSport, a crossover SUV, is making waves from coast-to-coast this spring.
We were honoured to be invited to take part in the launch of the EcoSport in Canada, and for the chance to slip behind the wheel of this impressive vehicle for our Ford EcoSport experience.
St. John's was such a fabulous city for test-driving the EcoSport!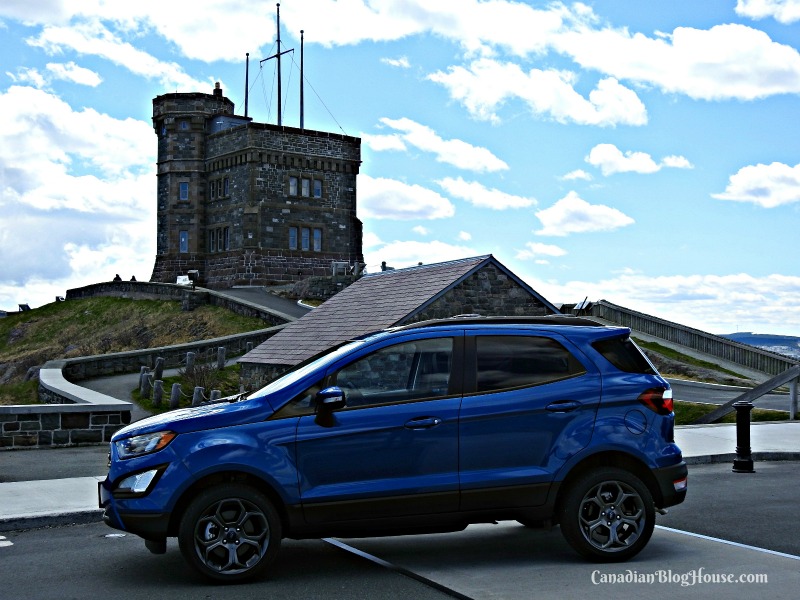 Upon our arrival in St. John's, a quick stop at our host hotel – the captivating JAG Boutique Hotel – gave us the chance to drop off our bags and grab the keys to our first Ford EcoSport ride…this Lightning Blue EcoSport SE.
The afternoon was ours and we were ready to hit the open road!
First up, a quick lunch at the Yellowbelly Brewery, just a short walk from the JAG. This was a brewery that came well-recommended by several of our Twitter followers. Our readers' advice was bang-on!
Although we had to pass on trying their famous brew (no drinking and driving for us!!), we enjoyed a delicious meal of fresh fish and chips, made with Newfoundland cod of course!
It's All Uphill From Here!
An adventure in St. John's is full of ups and downs – literally!
It was apparent the minute we started our Ford EcoSport experience drive through St. John's, and our ascent up Signal Hill, that the Ford EcoSport's Hill Start Assist was going to be a welcome feature.
Hill Start Assist helps you switch from brake to gas without rolling backwards. A very handy feature when you are exploring a city built on hills! 
It's those same hills that give you some pretty incredible views overlooking St. John's and the ocean.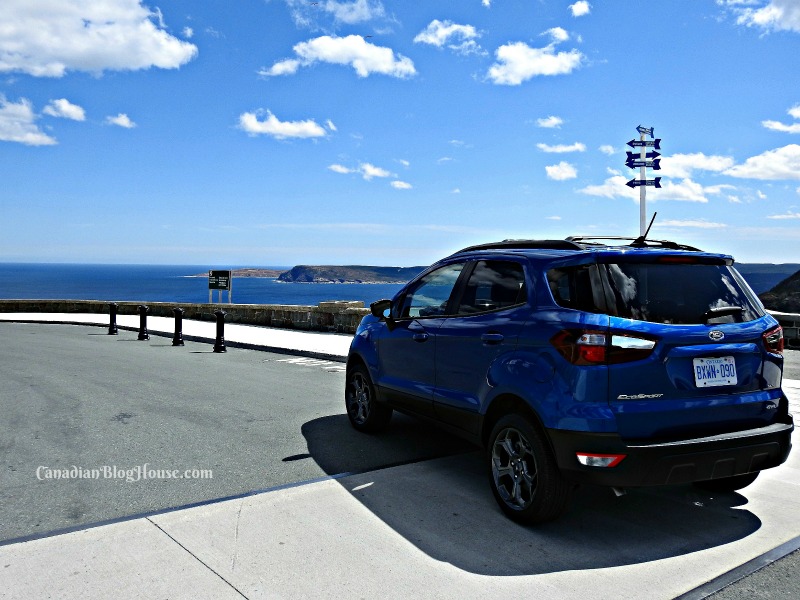 Ford EcoSport and Newfoundland. The perfect match for those who crave new adventures!
We enjoyed the vistas until we got the itch to climb back into our EcoSport and venture into parts unknown.
Although we had never been to St. John's before, with the EcoSport SYNC® 390 with Apple CarPlay™ and Android Auto™ Compatibility (6.5″ Display) and Voice-activated Touchscreen Navigation System, we weren't at all concerned that we would get lost.
So off we went to explore a little of the Avalon Peninsula north of St. John's.
What we discovered was a lookout featuring the stunning Torbay/Outer Cove area. How wonderful it was to have the EcoSport's power moonroof with sunshade, that gave us some great views of mountaintops along the way.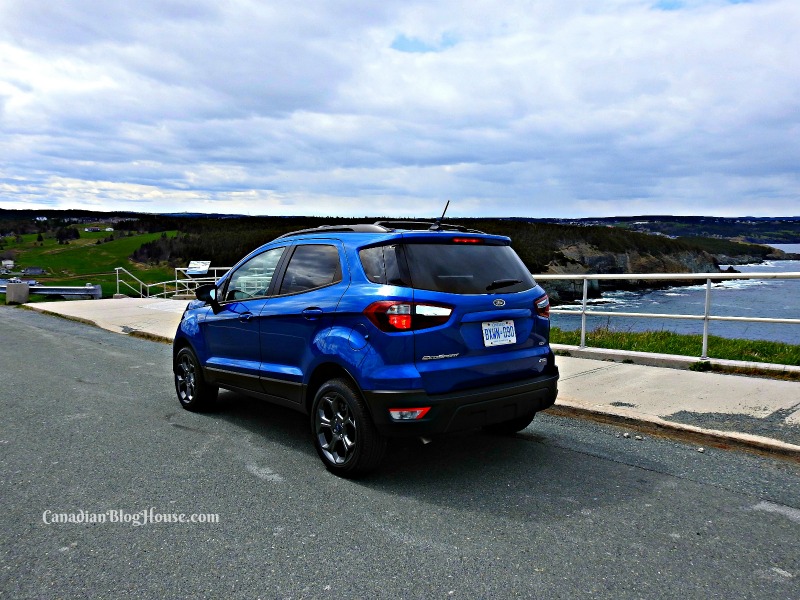 We were amazed to find out we had just come upon a very important section of Terry Fox's Marathon of Hope route! Back in 2015, little did I know that I would one day visit the very place where Terry's bottle of Atlantic Ocean water came from.
The colours in that water! This is at Outer Cove NFLD where Terry Fox was when he scooped up a jar of water from the Atlantic Ocean during his Marathon of Hope 💙 #Ad @FordCanada #FordEcoSport #LoveStJohns #NLTweets #ExploreNL #travel #GoFurther #TerryFox #ExploreCanada pic.twitter.com/QmXx8TAjNf

— Canadian Blog House (@CanBlogHouse) May 18, 2018
Good Food, Good Friends, Good Fun
It wasn't long before we had to put our road trip adventures on hold, and head back into St. John's for a scrumptious dinner at The Merchant Tavern.
With a focus on fresh, local ingredients, it was evident by the size of the crowd that this eaterie is a popular spot with the St. John's foodie scene.
It was a wonderful evening full of great food and conversation, however, bedtime came early for us on our first night in St. John's.
Because…a 5:23a.m. sunrise comes even earlier! Yawn!
A day of firsts. First sunrise in North America. First EcoSport in Canada.
We awoke before the birds the next morning (3:45am!), and while we weren't exactly feeling turbo-charged ourselves, our Ford EcoSport's 1.0L EcoBoost engine certainly was.
If only we had as much pep and exhilarating performance that early in the morning, as our EcoSport did! 
Some of our fellow influencers were even luckier, as their car for this day was the EcoSport SES featuring a standard 2.0L engine, Intelligent 4WD, and sport-tuned suspension.
All I can say is, thank goodness it was our EcoSport that had to climb all the hills on our way to Cape Spear, and not us!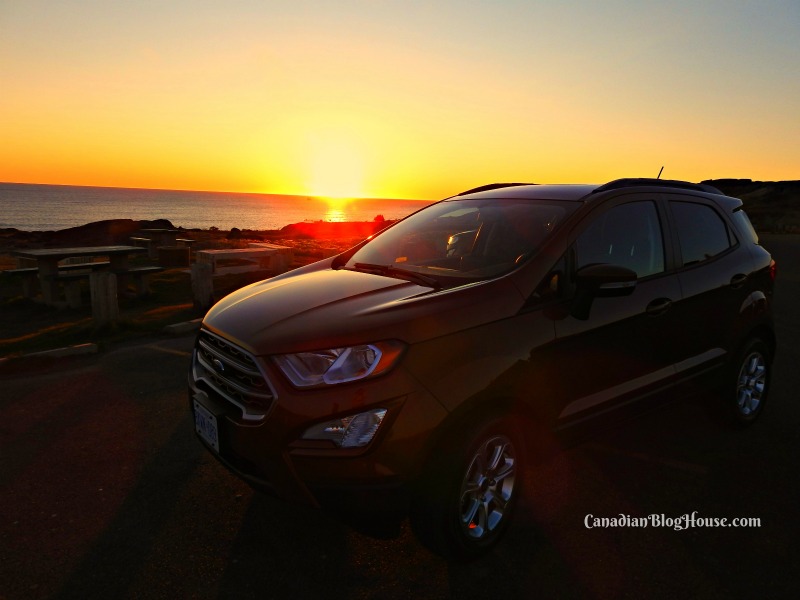 A visit to St. John's is not complete without experiencing a sunrise at Cape Spear – the first place in North America to see the sun rise each day.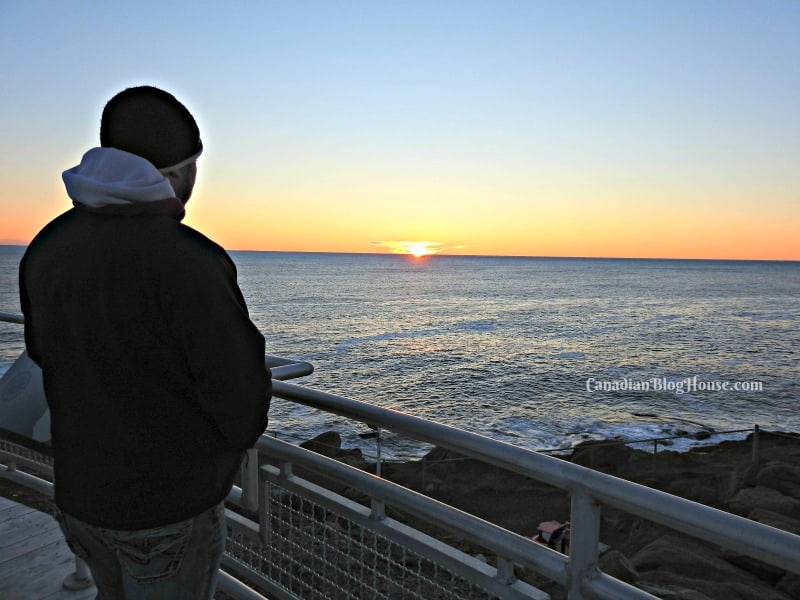 Despite the freezing temperature, we wouldn't have missed this once-in-a-lifetime experience for the world.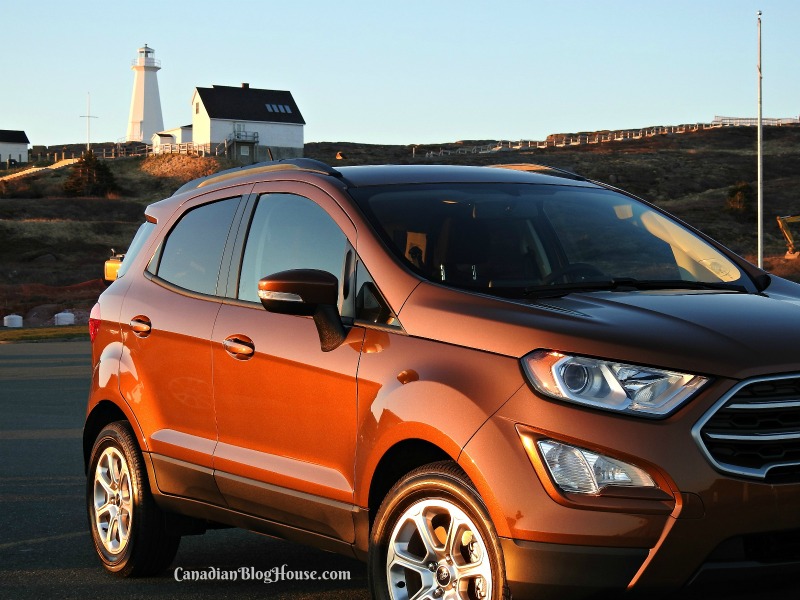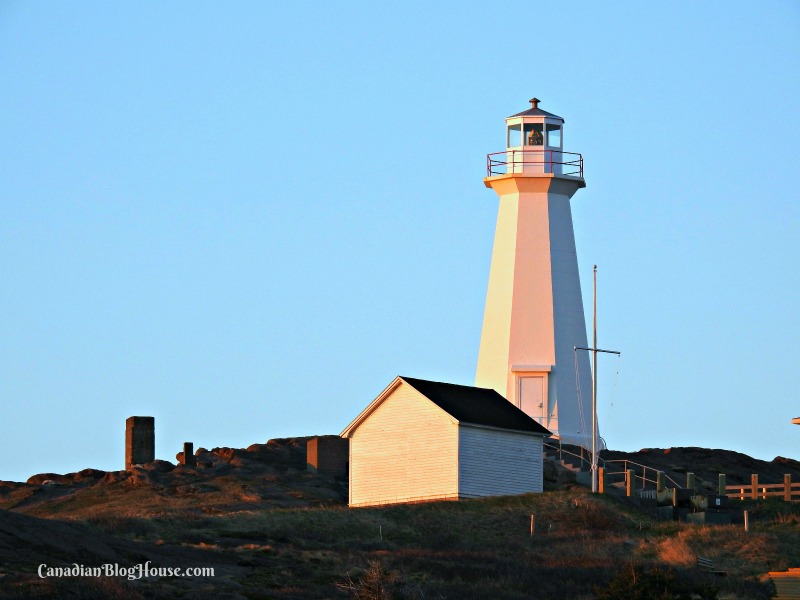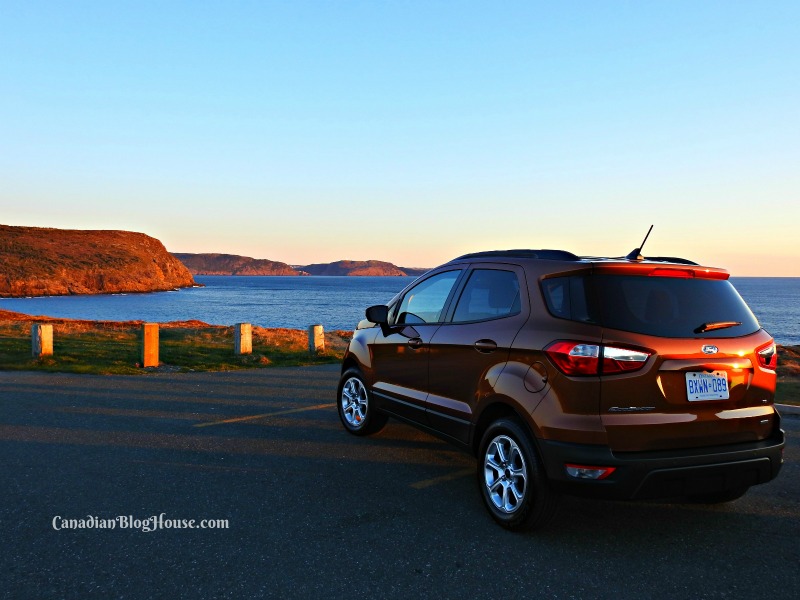 Once the sun was up, and our bellies were full of a delicious JAG buffet breakfast, we were off on another Ford EcoSport experience exploring some great places along The Irish Loop.
Venturing into the countryside, we weren't sure how strong our mobile signal would be.
Turns out, we had no need to worry! With available SYNC® Connect Powered by FordPass112 , passengers can enjoy an in-vehicle Wi-Fi hotspot. Up to 10 devices can connect at once!
Our first stop was at the Irish Loop Oceanside Chalet in Bauline East with its jaw-dropping views of Seal Cove.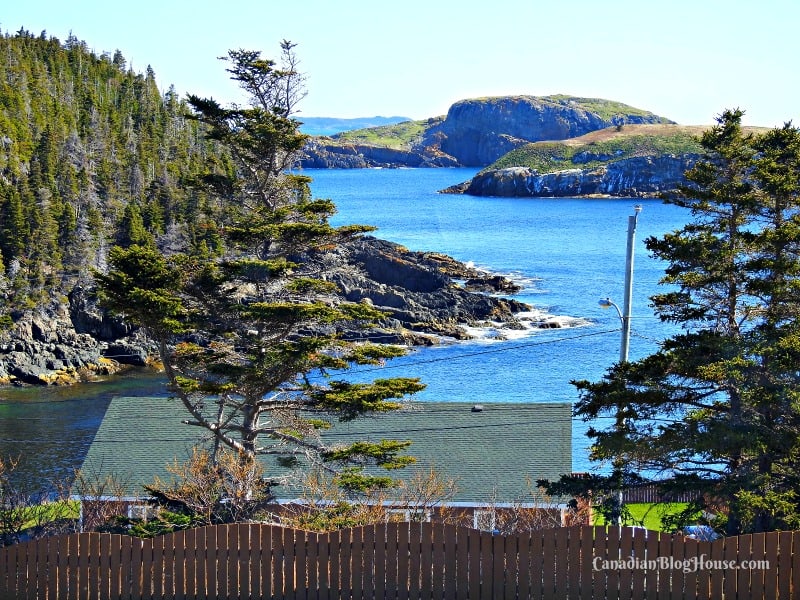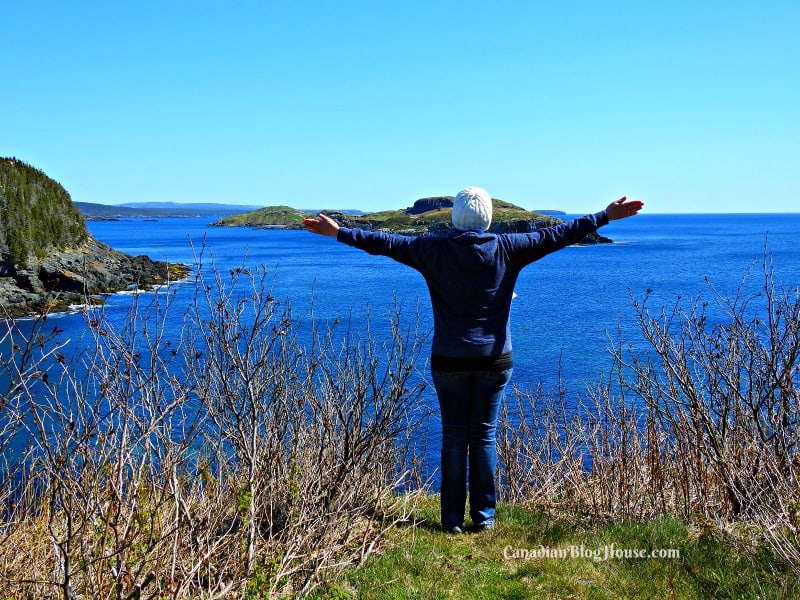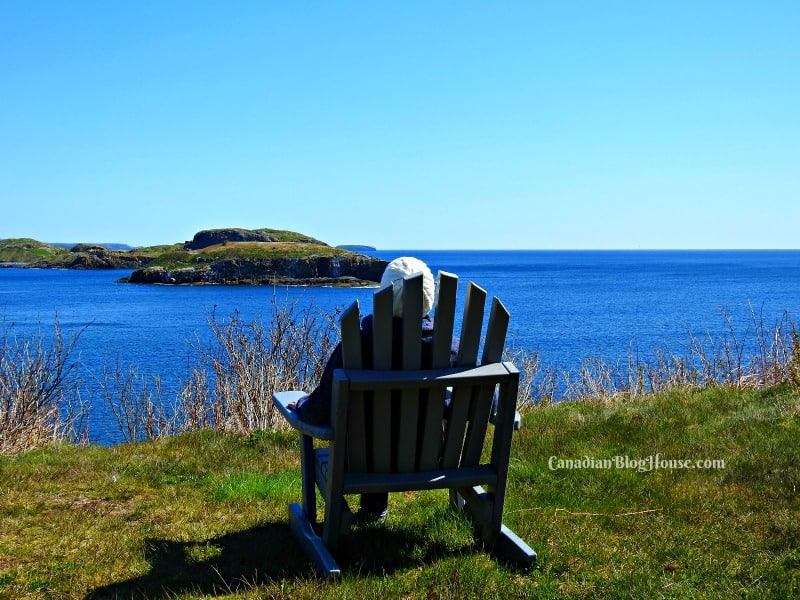 It was at this chalet where we also enjoyed an incredible spread of homemade Newfoundland treats, like partridgeberry tarts, meat pies, breads, squares, and even a taste of Newfoundland's own, Birch Beer Crush.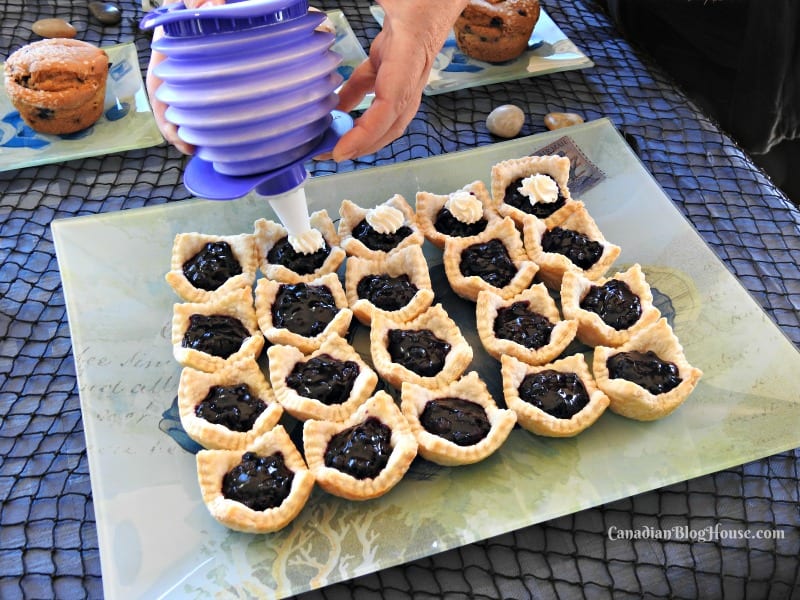 The hospitality at the Irish Loop Oceanside Chalet was second-to-none, including some great Newfoundland storytelling by this local gentleman…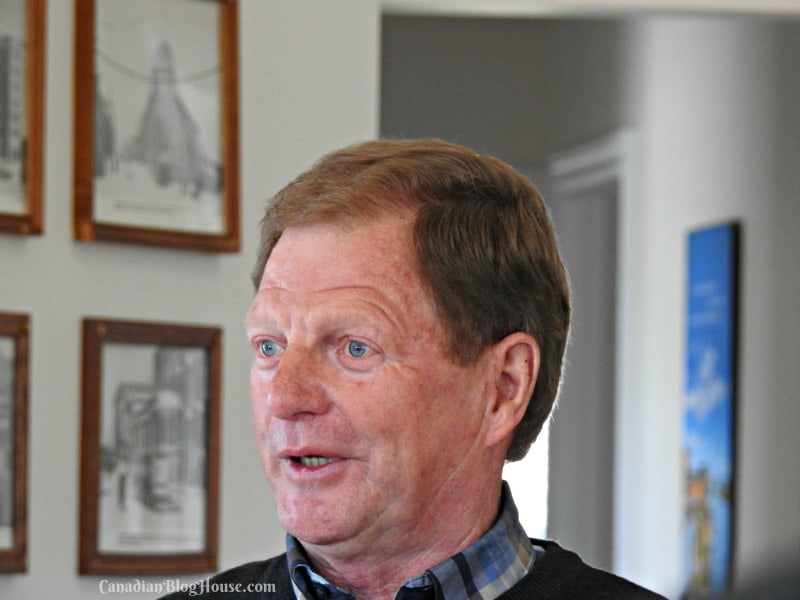 Some of the greatest experiences start behind the wheel of a Ford EcoSport!
Next stop on our Ford EcoSport experience – O'Brien's Whale & Bird Tours!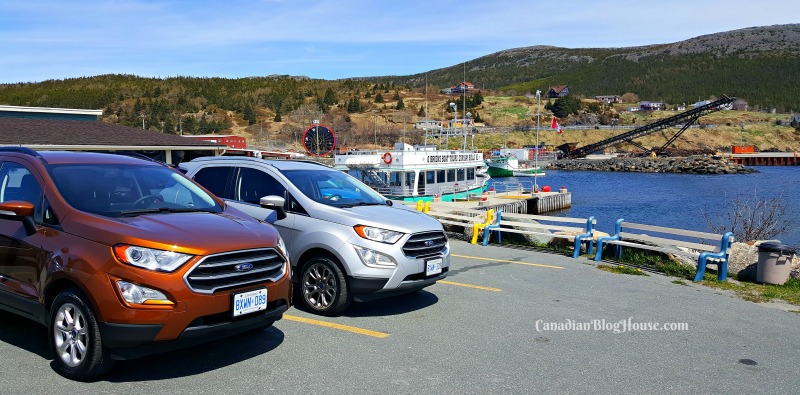 Ironically, I had followed O'Brien's on Twitter months before I knew we were going on a tour with them. They tweeted something about puffins, and I was hooked.
So I was just a wee bit excited about this tour.
We never saw whales but, we did see all kinds of puffins, other seabirds, and spectacular scenery!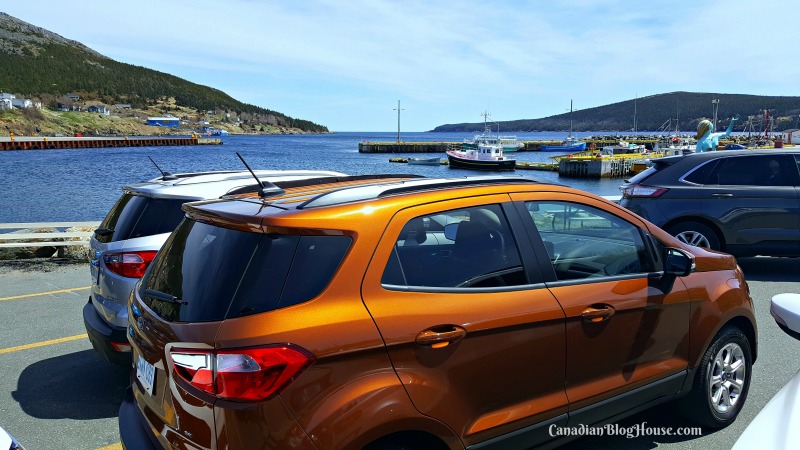 Of course, after a fabulous boat tour, it's time to grab some tasty seafood, right?
Sailor's Gallery Restaurant, just steps from O'Brien's Whale & Bird Tours, is a great place to grab a bite to eat after your adventure on the water. Afterwards, be sure to browse through their gift shop, on the lower level, for a souvenir or two!
Ford EcoSport – Looks good from any angle.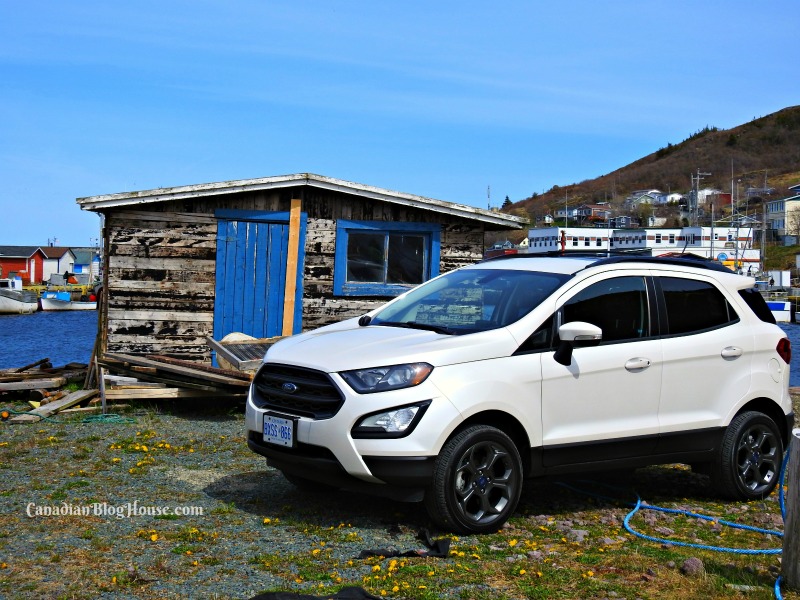 We had a lot of road to cover on this trip, so after lunch, we set off for Petty Harbour, home of the Petty Harbour Mini Aquarium.
For our visit, we were a bit early in the season, so the aquarium wasn't open to the public yet.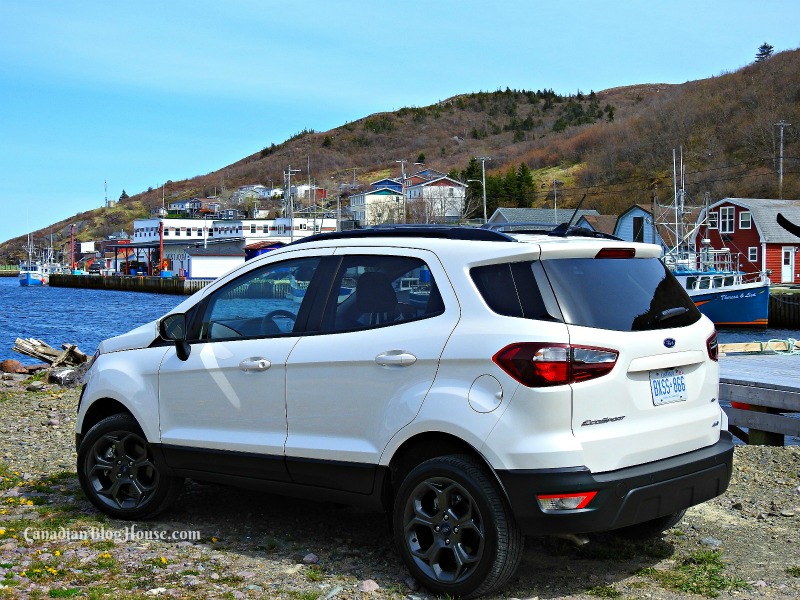 This didn't stop staff from welcoming us, giving us a chance to experience a "touch tank" full of live sea creatures, sharing information about the aquarium, and feeding us another round of delicious Newfoundland treats.
This time it was homemade partridgeberry jam – and another first for us – Newfoundland toutons.
The open road always leads to new adventures. Find your adventure in the all-new 2018 Ford EcoSport!
Our final stop on our Ford EcoSport experience was the picturesque, iconic fishing village of Quidi Vidi.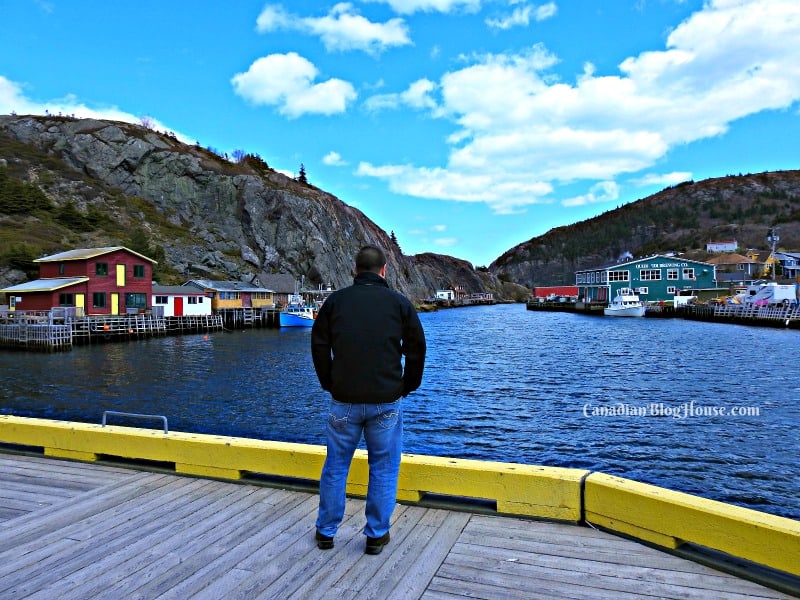 It was here that we visited the Quidi Vidi Village Plantation, a place where visitors can watch local artisans produce their unique crafts which are available for purchase. A must-visit village and attraction!
I'm A Rainbow Today – All The Colours Of The World Are In Me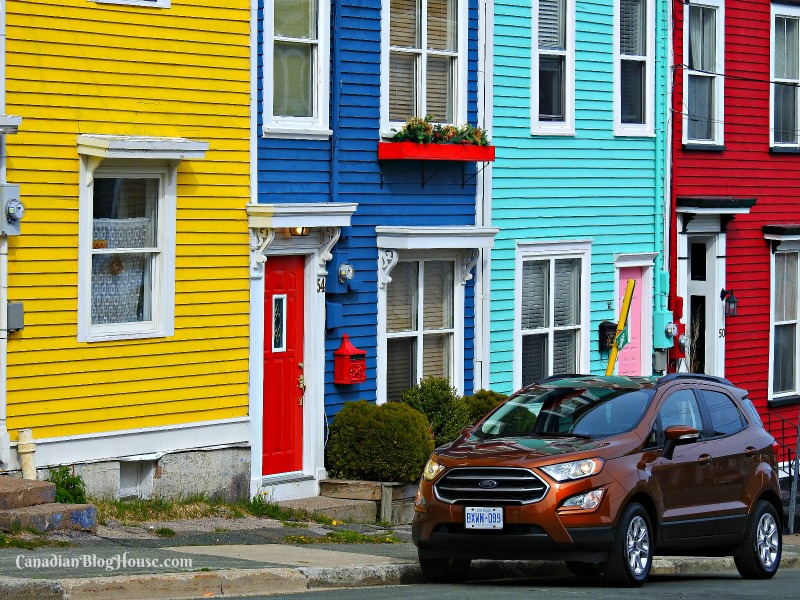 Newfoundland is everything you see in those fabulous tourism advertisements – and more!
Including all those magnificent colours.
Like the coloured houses found in downtown St. John's in Jellybean Row.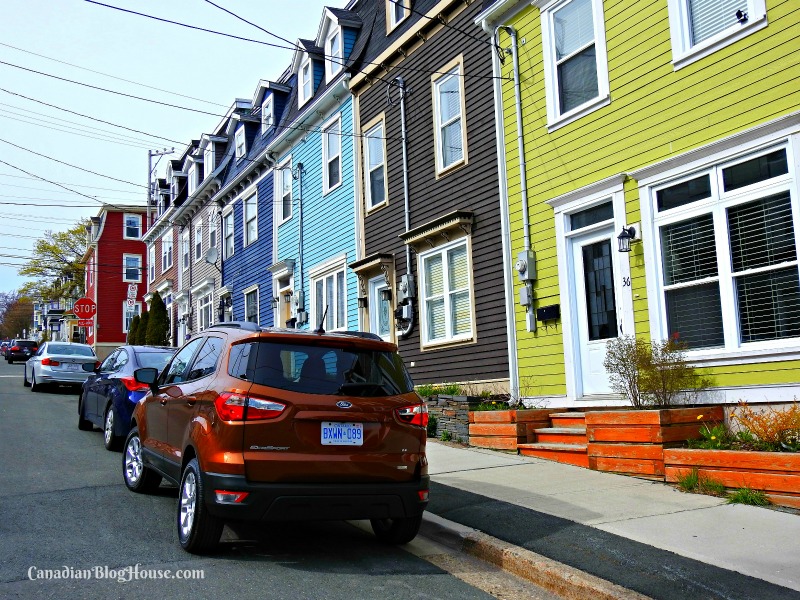 There's no doubt about it, our Ford EcoSport's Hill Start Assist was a well-used feature when driving around these hilly neighbourhoods!
The Ford EcoSport's standard Auto Start- Stop shuts off the engine automatically, when it's not needed. This is a great feature for city driving! It can help you save money, plus it's good for the environment.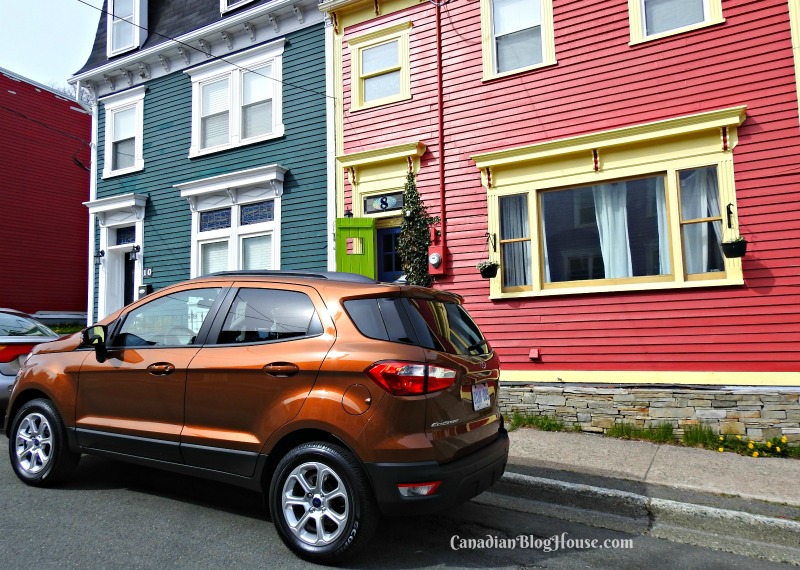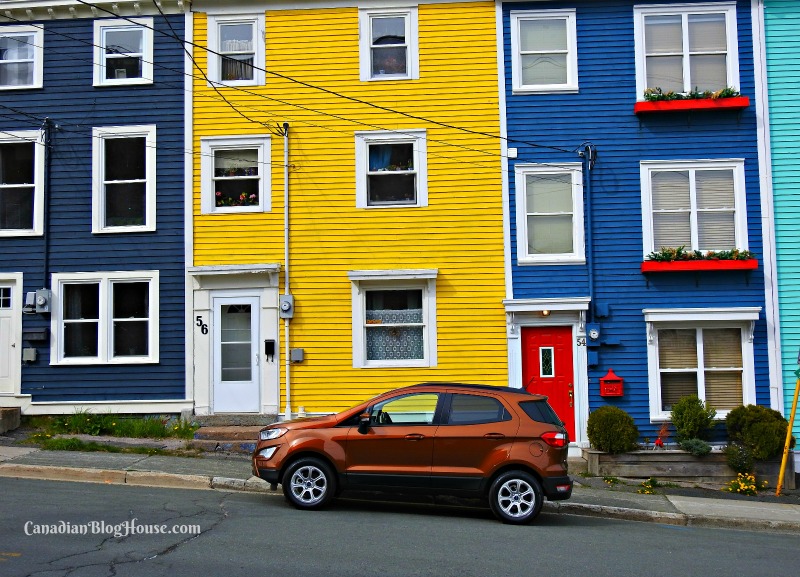 There's no better backdrop for all the beautiful colours of the Ford EcoSport than the colourful jellybean houses of St. John's. A drive around the neighbourhoods, that are home to these houses, is a must when in St. John's.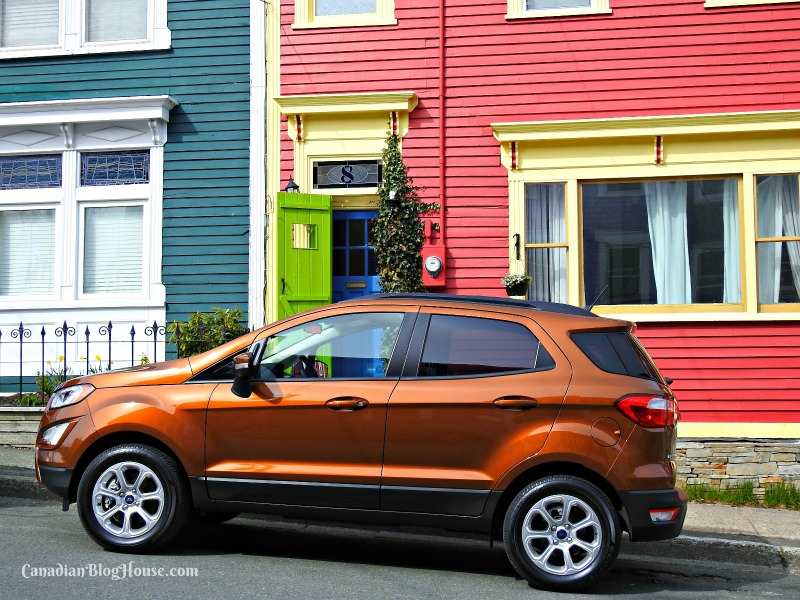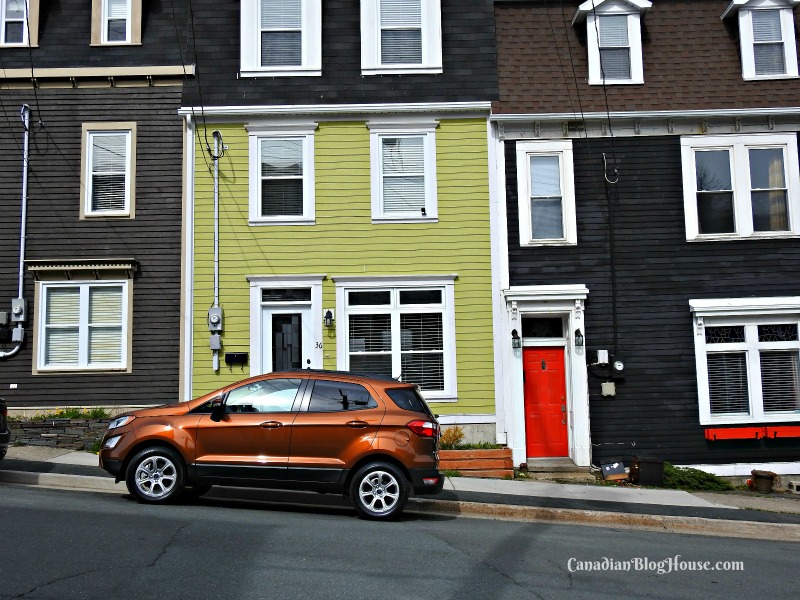 Ford EcoSport. An SUV for the city & your life.
One cannot visit Newfoundland for the first time without getting "screeched in" and being made an honorary Newfoundlander.
So at "Canada's Pub" – O'Reilly's Irish Pub –  on our second night in St. John's, we spoke a short recitation, swallowed a shot of Newfoundland Screech, and kissed the cod.
And here's the proof! That's the brilliantly funny "Skipper Dickie" helping me to "pucker up".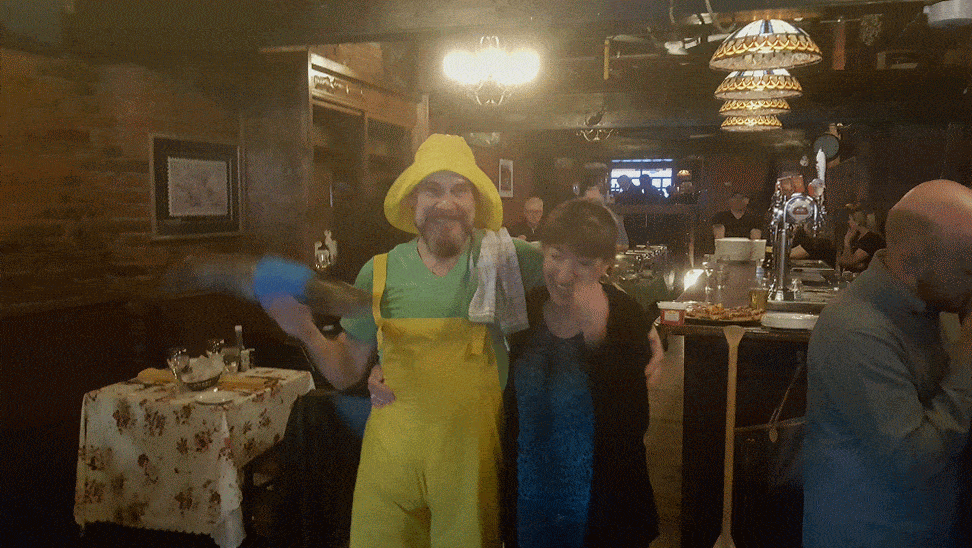 And just like that, we became honorary Newfoundlanders. Then came the fabulous buffet dinner featuring several more Newfoundland delicacies we had never tried before.
Of course, you can't visit Newfoundland without partaking in a toe-tapping Kitchen Party, and O'Reilly's is the perfect place for such a fun tradition. It was a great way to cap off an outstanding evening in St. John's.
Driving The Edge Of The Avalon Peninsula
For our final 24 hours in St. John's we had to say goodbye to our Ford EcoSport (our fleet was needed in another location), so we decided to rent ourselves a Ford Edge, for an adventurous drive around a portion of the Avalon Peninsula.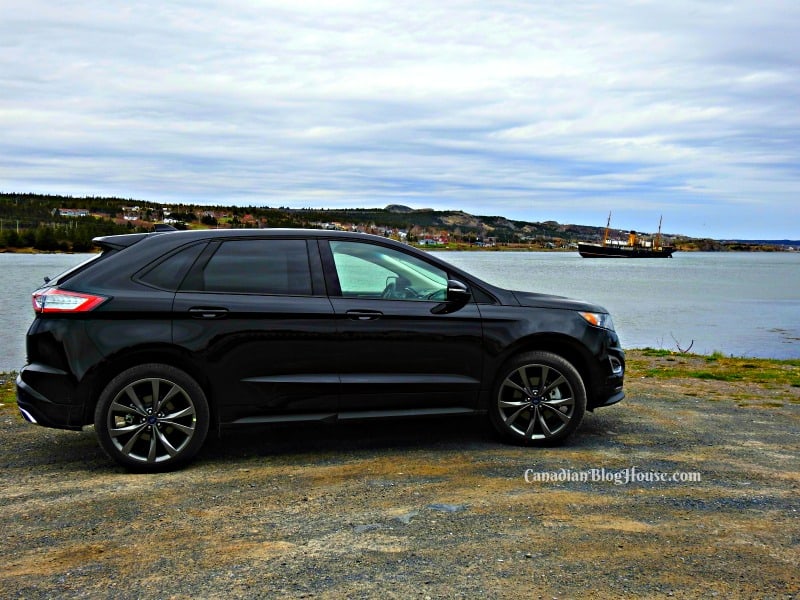 We had one day left in Newfoundland and we were going to enjoy every minute of it!
We completed a 6-hour drive that hugged the coastline, featuring scenic vistas around every corner – and the cutest of fishing villages with such memorable names – like Heart's Desire.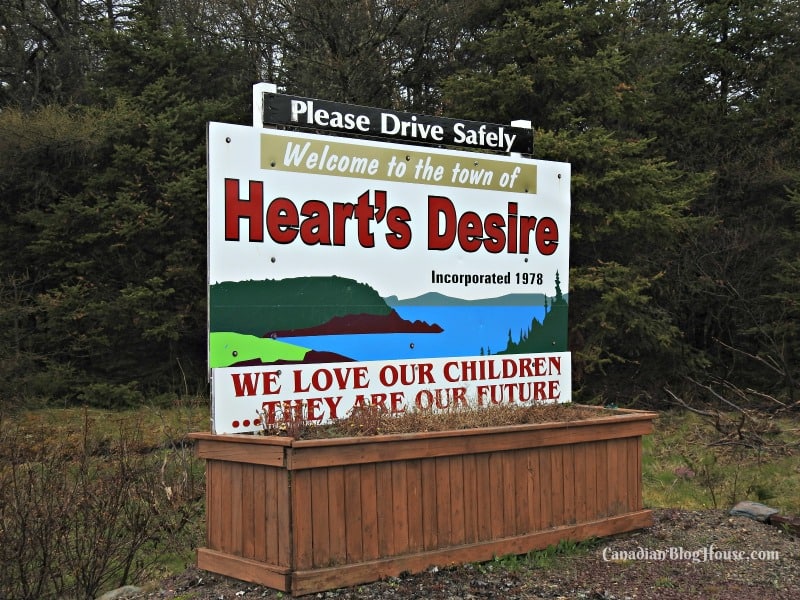 Driving rain and fierce winds, during the latter half of our drive, did not dampen our spirits. We knew our Ford Edge was chalk full of great safety features to help guide us safely home.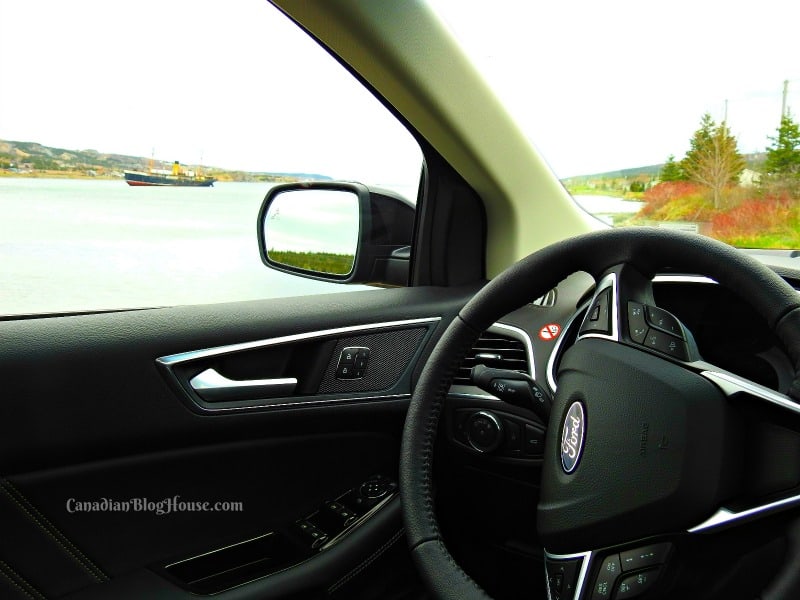 We sought out a final memorable foodie experience for our last night in St. John's, and we discovered a great culinary hot spot at Get Stuffed on Duckworth Street.
Excellent customer service, delicious seafood, and the best S'Mores dessert I have ever had. A terrific way to end our foodie experiences in Newfoundland!
Anything's Possible If You Try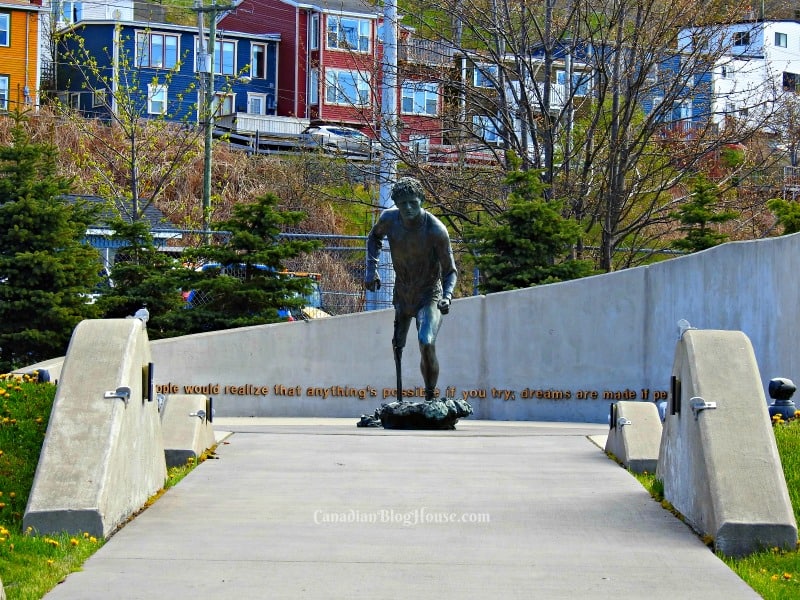 It was a beautiful sunshiny morning in St. John's for our last morning there, so we decided to take a walk along Water Street and Harbour Drive to explore the shops and waterfront.
Our walk took us 1.9 kilometres from the JAG hotel to the Terry Fox Memorial.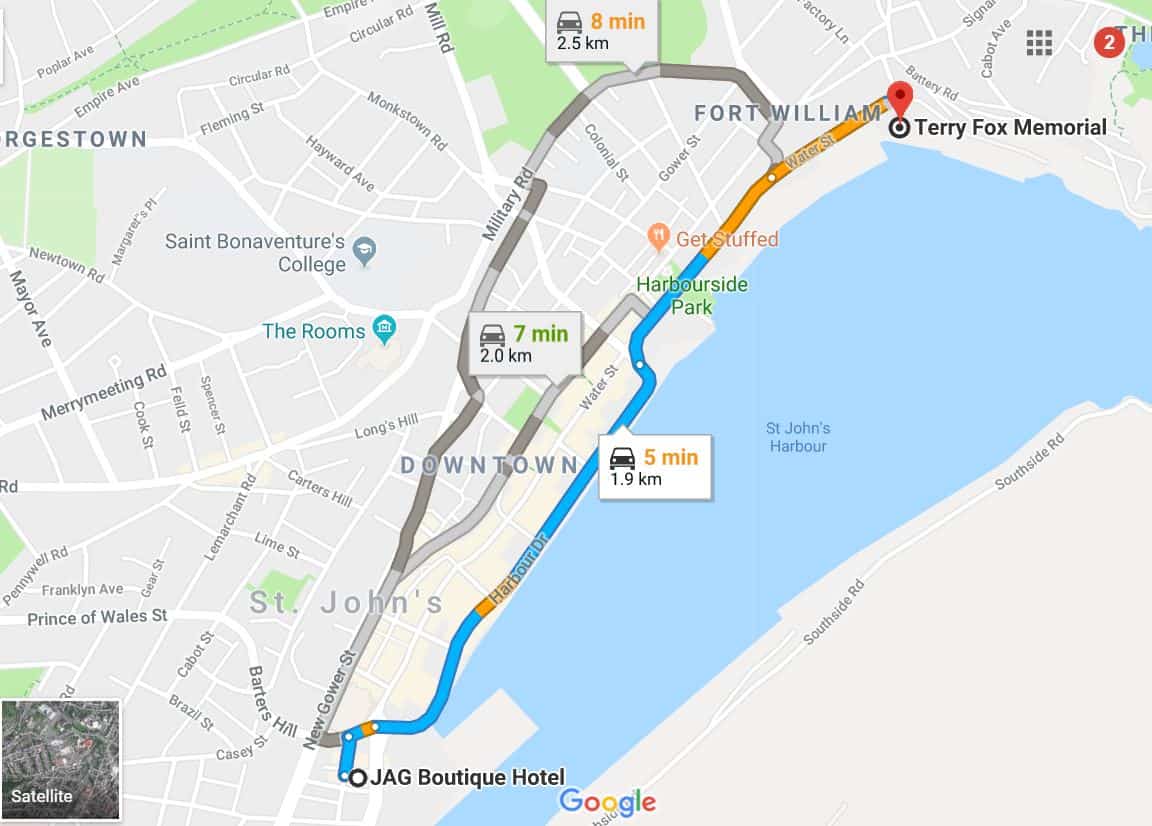 Of course, driving around St. John's is a fun experience, especially in a Ford EcoSport but, when in St. John's, we urge you to head off and explore by foot as well.
As an added bonus, you'll get plenty of exercise walking up and down all those hills!
And…you may even come upon a surprise like we did. What a classic Ford beauty!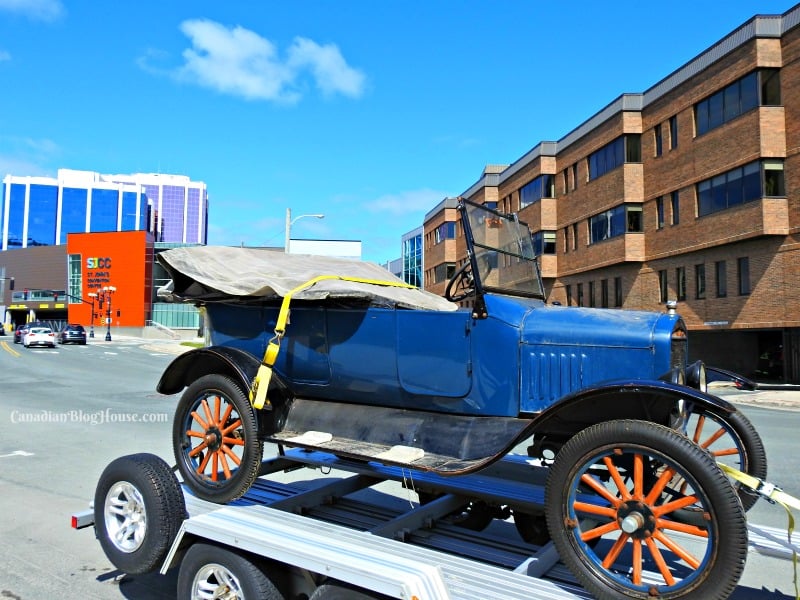 And finally, we even managed to meet up with a long-time blogging friend, Deborah, and her son, for a scrumptious meal at Chafe's Landing back in Petty Harbour. It's always great to catch up with an old friend, right?!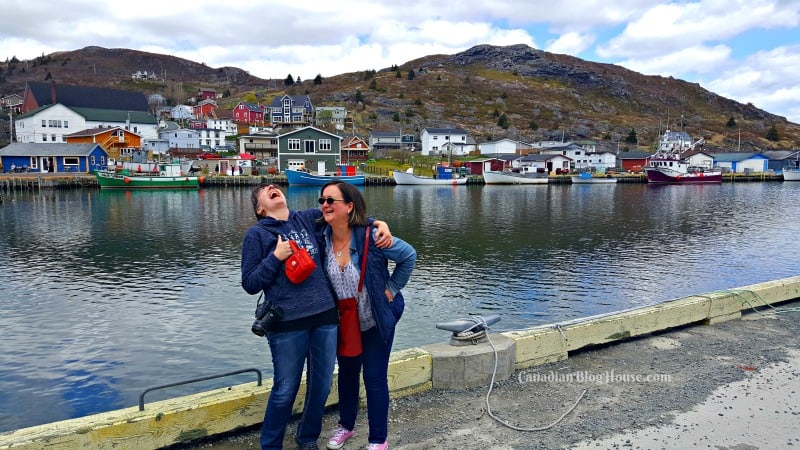 Yes, we fit all of this into a 72 hour Ford EcoSport experience in St. John's Newfoundland…and you can too!
If you can stay at least a week, though, we recommend it. You need much more than 72 hours to explore everything there is to see in St. John's, the Avalon Peninsula and beyond!
And don't forget the keys to your Ford EcoSport!
For more great Canadian Ford EcoSport experiences, be sure to follow along on Twitter and Instagram using hashtag #FordEcoSport, as a team of Canadian influencers take a 2018 Ford EcoSport on a 56-day cross-Canada road trip!
Have you been to Newfoundland before? What great experiences did you have that should be part of anyone's 72 hour Ford EcoSport experience? Let us know in the comments!