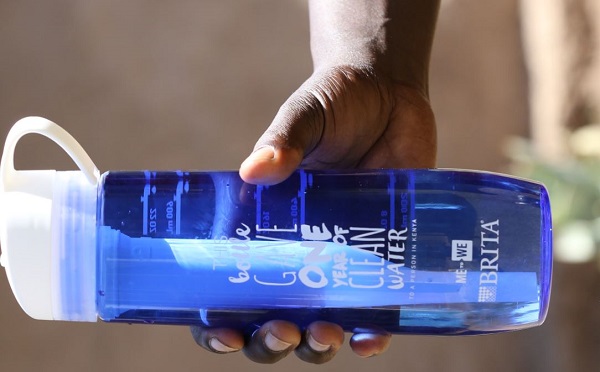 Brita Canada, in partnership with ME to WE, provided Canadian Blog House with compensation in exchange for promotion about their Stand Up For Clean Water #FilterForGood campaign. All opinions are our own.
Clean drinking water.
Here in Canada, we pretty much take our drinking water for granted, right? The majority of us have access to safe, clean drinking water – on demand.
As I sipped on my delicious morning coffee this morning, on this World Water Day, I thought about how lucky we are to be able to simply turn the tap on our kitchen sink, and fill our coffee machines with fresh, clean water whenever we want.
Happy #WorldWaterDay As you enjoy your morning coffee, think about how lucky we are to have fresh, clean drinking water #Canada pic.twitter.com/PoOaUdIdh6

— Canadian Blog House (@CanBlogHouse) March 22, 2017
Unfortunately, as we all know, so many people in this world do not have access to clean drinking water – ever.
The problem is, our bodies need water to survive. Without it, we die.
So for those living in countries where people aren't guaranteed access to clean drinking water, they only have two choices.
And neither choice is a good one.
Either they drink dirty, unsafe water, or they die from dehydration.
Or…they drink dirty, unsafe water, and they die from the bacteria in the water.
I'm very grateful I do not have to make that choice here in Canada.
Stand Up For Clean Water, #Canada! Get Your @BritaCA Statement Bottle now! #FilterForGood
Click To Tweet
So that's why I thrilled to be able to take part in Brita Canada's great new clean water initiative, in partnership with ME to WE, to help provide clean drinking water to residents in Irkaat, Kenya.
Irkaat, Kenya is a small village in Kenya, with less than 2,000 residents.
From We.org:
"The challenges facing Irkaat are numerous. The community's school rooms are temporary structures made from wood or clay—a material that crumbles with each rainfall. The school itself is a five-kilometre walk from the community and only offers classes up to Grade 7.
The nearest source of water is even farther away—a hot, sweaty 20-kilometre hike to a silt-filled river. The mamas of Irkaat wake up before dawn to make the trip and collect the 100 litres of water each of their families need. Surviving means choosing between making the trek multiple times or pulling their daughters out of school to share the 220-pound load."
Brita Canada and We.org are partnering together on this sustainability initiative to provide Irkaat residents with clean water through the building of a borehole (a series of water wells).
So how can WE as Canadians help with this important clean water initiative?
This month, Brita Canada is launching a limited edition statement bottle to celebrate: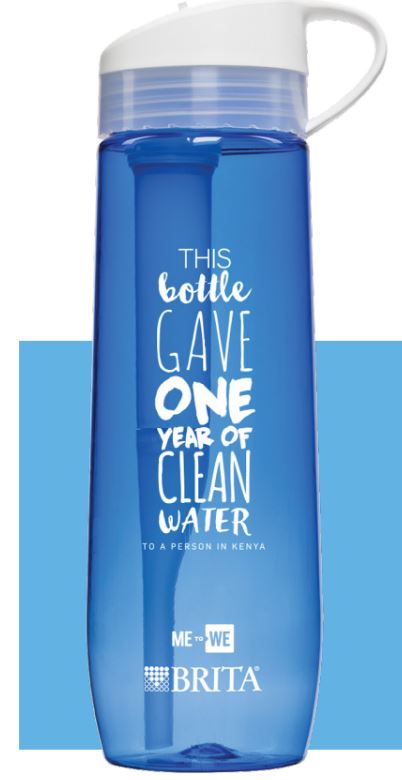 With the purchase of every limited edition Brita ME to WE water bottle, one person in Irkaat, Kenya will receive a year's supply of clean drinking water.
ME to WE creates socially conscious products and experiences that allow people to do good through their everyday choices. I'm already a big fan of this organization and its co-founders, We.org's Craig and Marc Kielburger.
Not only is this a wonderful way to give back but, using a Brita to-go water bottle saves hundreds of plastic water bottles from ending up in our landfills.
When bottled water first hit the shelves here in Canada, I was a big purchaser of this convenient method of bringing my water on the go with me.
Until I realized the horrible waste these bottles were creating.
Never mind the fact that, geez, for the majority of us, there is absolutely nothing wrong with our clean, safe drinking water, here in Canada, that we can conveniently get out of our own kitchen taps!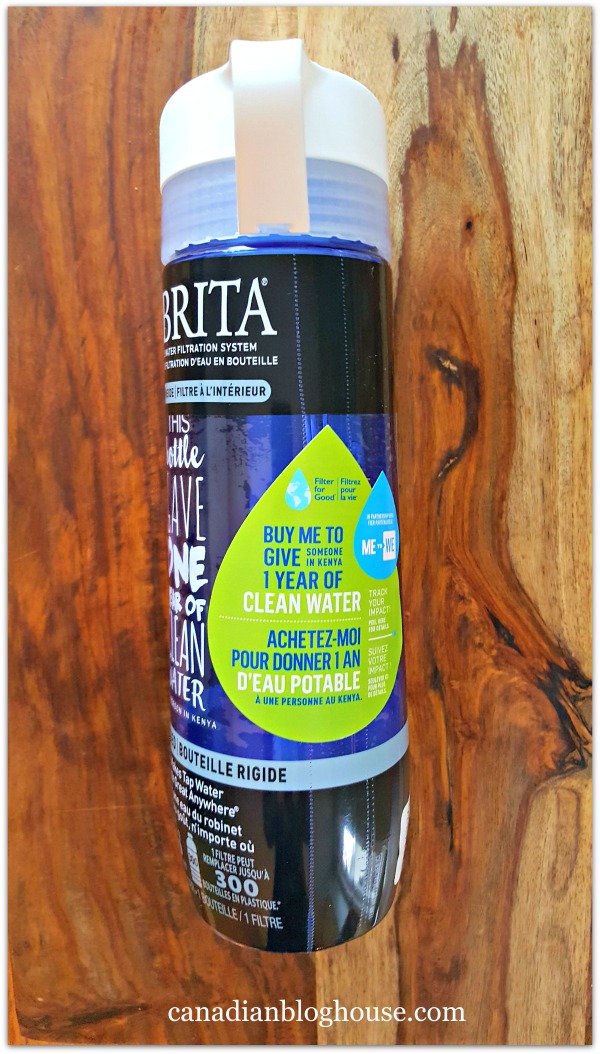 I am a long time user of Brita filters and jugs. My mother was one of the first to bring the original Brita jug home from the store. Stores weren't yet selling bottled water but, the fact that you could clean your tap water even more with a Brita filter, and store it in your fridge, meant that you could have icy cold, clean, refreshing water any time you wanted.
Now, with the limited edition ME to WE Brita Statement Bottle, we can have this same icy cold, clean, refreshing water any time we head out of the house – without the waste generated by plastic water bottles.
And, as part of ME to WE's transparent giving model, all ME to WE Brita products come with a "Track Your Impact" code for consumers to track exactly where and how their purchase has made an impact – consumers can go online and enter their own unique code.
A few facts about the ME to WE Brita Statement Bottle:
it's a 700 ml portable bottle with replaceable water filter
it's NSF certified to reduce Chlorine (taste and odour) and particulate (Class VI) – this may not be in all user's water
Just ONE Brita Bottle filter can replace up to 300 standard 500 ml plastic water bottles
BPA free and dishwasher safe (top shelf)
Your Brita bottle filter should be changed every 151 litres or approximately every 2 months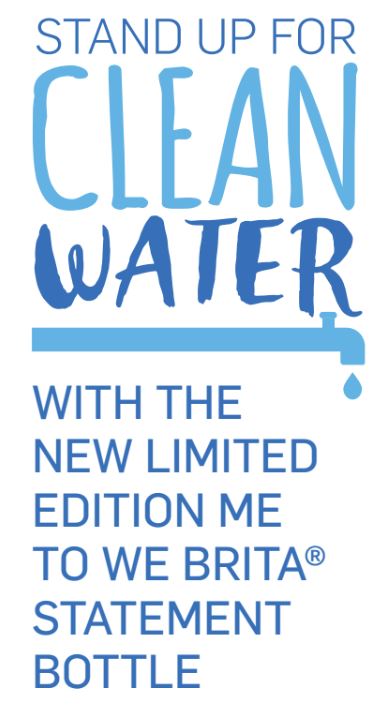 Want your own ME to WE Brita Statement Bottle?
You can get yours, available across Canada, at the following retailers:
Wal-Mart
Real Canadian Superstore
Real Atlantic Superstore
Loblaws
Zehr's
For more information on Brita Canada's Statement Bottle please visit the Brita Canada website, or follow Brita on Twitter and like Brita on Facebook.