Teaching is the one profession that creates all other professions. ~ Author Unknown 
Next to mom and dad, teachers are some of the most important and influential people in a child's life. That's a huge responsibility for anyone.  Our teachers help us to become the people we are today.  They help guide us, educate us and, like my favourite teacher Mrs. Franken, they can be a "safety net" for children who are in need of some extra support during a tough time in life.
We all start our educational journey at the tender age of 4 or 5 years old,  and many of us continue on this path of learning until we are well into our twenties.  In fact, some of us never stop learning, and continue to attend college and university courses well into our senior years.  Teachers are beside us, every step of the way, during our quest for higher learning.
Did you know that teachers also continue on with their own educational journey throughout their career?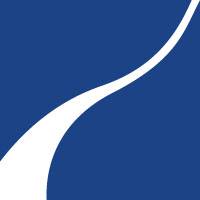 That's right, even teachers need to keep up-to-date on their education and skills, to make sure they are equipped to educate our kids and prepare them for a successful future.  That's why the Ontario College of Teachers is such an important organization.  The Ontario College of Teachers works to ensure Ontario teachers are the best teachers they can be by providing them with the resources and support they need to help them do their job well.
"The mediocre teacher tells. The good teacher explains. The superior teacher demonstrates. The great teacher inspires."
~ William Arthur Ward 
Here are some examples of how the Ontario College of Teachers plays an important role in supporting Ontario's teachers and making sure our kids get the quality education they deserve: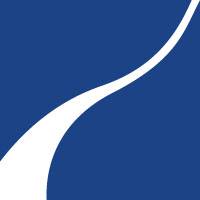 Members of the Ontario College of Teachers (teachers) are committed to professional development even after becoming a teacher.
Ongoing professional learning is an integral part of teaching. The profession's standards reflect the expectation that all members will participate in ongoing learning. Adding to professional knowledge enhances teaching practice, which improves student learning.
Each year, thousands of Ontario teachers engage in a wide range of learning activities that help members expand their knowledge, increase their skills and prepare for career changes. Many valuable courses and opportunities are offered by universities, colleges, teacher federations, principals' organizations, school boards, subject organizations and community organizations.
The Ontario College of Teachers provides a framework of principles, known as the Standards of Practice, which help shape and define the teaching profession in Ontario.
The Standards of Practice for the Teaching Profession provide a framework of principles that describes the knowledge, skills, and values inherent in Ontario's teaching profession. These standards articulate the goals and aspirations of the profession. These standards convey a collective vision of professionalism that guides the daily practices of members of the Ontario College of Teachers.
The Purposes of the Standards of Practice for the Teaching Profession are:
to inspire a shared vision for the teaching profession

to identify the values, knowledge and skills that are distinctive to the teaching profession

to guide the professional judgment and actions of the teaching profession

to promote a common language that fosters an understanding of what it means to be a member of the teaching profession.
Teachers have a strong commitment to the ethical standards of practice, as laid out by the Ontario College of Teachers.
The Ethical Standards for the Teaching Profession represent a vision of professional practice. At the heart of a strong and effective teaching profession is a commitment to students and their learning.
Members of the Ontario College of Teachers, in their position of trust, demonstrate responsibility in their relationships with students, parents, guardians, colleagues, educational partners, other professionals, the environment and the public.
Ethical Standards for the Teaching Profession are:
Teachers who wish to teach in Ontario's publicly funded elementary or secondary schools must be certified by the Ontario College of Teachers.
Prospective teachers must first complete a teacher education program in Ontario and then apply to be certified by the Ontario College of Teachers.
Check out stories and videos of some exemplary OCTs! OCT stands for Ontario Certified Teacher.
Part of the Ontario College of Teachers' mandate is to investigate and resolve complaints against College members related to professional misconduct, incapacity and incompetence. By proportion, complaints against teachers are rare.
The College has over 239,000 members and only approximately 90 people on average face a public hearing in any given year.
Want to learn more about the Ontario College of Teachers? Sign up for their free electronic newsletter!
Information included in the e-newsletter:
Discover College services that help you learn more about teacher qualifications.

Read about how the College works to ensure high standards in education.

Be the first to see College reports on trends in education.

Learn about changes in education legislation.
The dream begins with a teacher who believes in you, who tugs and pushes and leads you to the next plateau, sometimes poking you with a sharp stick called 'truth'
~ Dan Rather 

Disclosure:  Canadian Blog House received compensation for this post.  All opinions are our own.