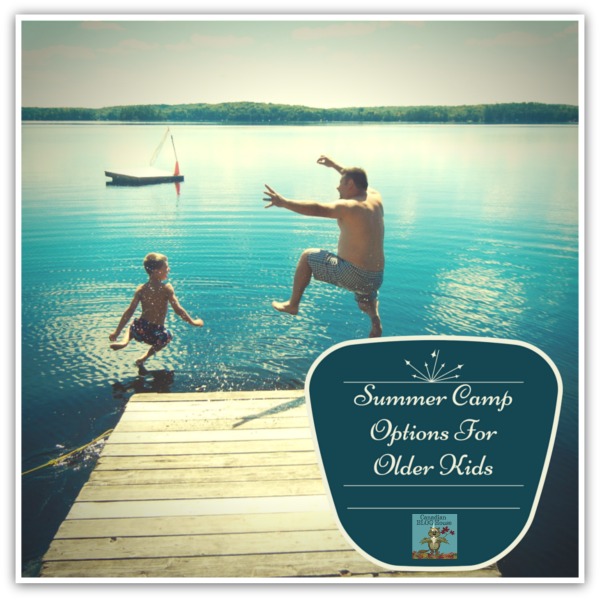 Back when I was a kid, finding summer camp options often proved to be a difficult task for parents.  Sure, there were your girl guide/boy scout camps, your 4-H camps, and plenty of day camps, however, my generation had no where near the choice of summer camp options that kids today do.
X-Man will be taking part in a few weeks of camp this summer. For X-Man, summer camp is a time to make new friends, participate in fun sports and activities, and blow off some of that summer boredom that starts to creep in after a few weeks of being away from the classroom.
After researching the types of summer camps offered for older kids, we discovered something surprising. The number of different summer camp options out there is astounding! Pick an interest and you'll probably find a summer camp to go along with that interest.
For example, like rock climbing? There's a camp for that. Like mountain biking? There's a camp for that. Like to sing and dance? There's a camp for those activities too. It seems like the list is practically endless.
After many hours of scouring the internet looking into summer camp options for older kids, we decided to put a list together of some great looking camps we found, to hopefully help you in your search to find the best summer camp for your children.  Please note, there are so many great options for Canadian summer camps for older kids, we could have written a book with all the options. Instead, we decided to highlight some of the more unique and interesting options we found out there.
SUMMER CAMP OPTIONS FOR OLDER KIDS
Haven't seen a summer camp in our list that will interest your child? Don't despair. There is a summer camp out there for every kid, including yours!
Will you be sending your kids to summer camp this year? What great summer camps have you discovered?