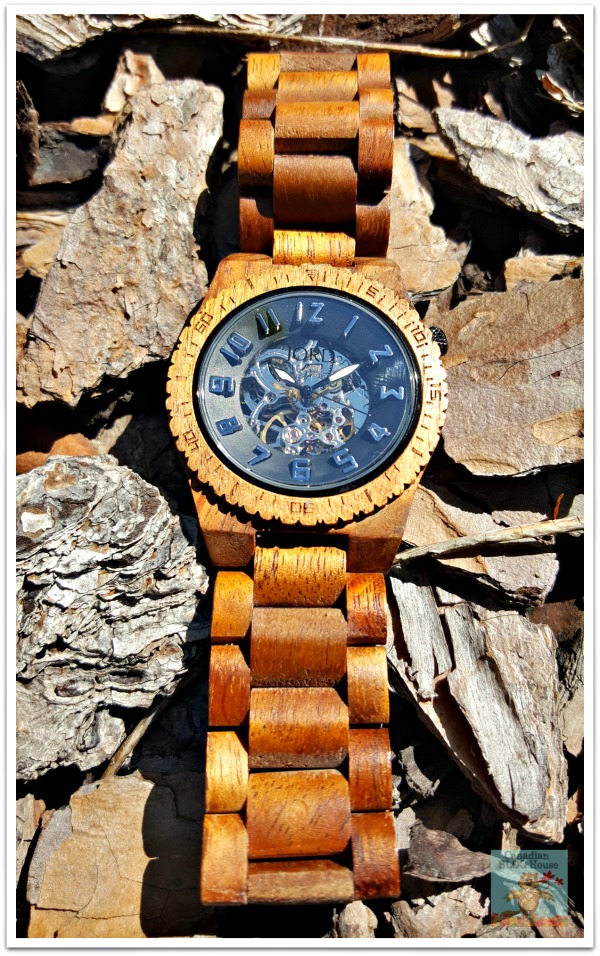 Some things never go out of style – like a unique and classy wrist watch.
No matter how many electronic gadgets we have that can tell us the time, there's nothing quite like having a beautiful women's, or men's, watch wrapped around your wrist.
I've had my share of women's wrist watches over the years. Some stand out to me because they were extra special in some way.
There was my first wrist watch I ever received – a classic old-school wind-up watch with "hands" and a red face with red strap.
I'll never forget the wrist watch I received from my parents when I was 13. It was one of the first to ever play a tune. This one happened to play two different Beatles' songs. It was the beginning of the digital age!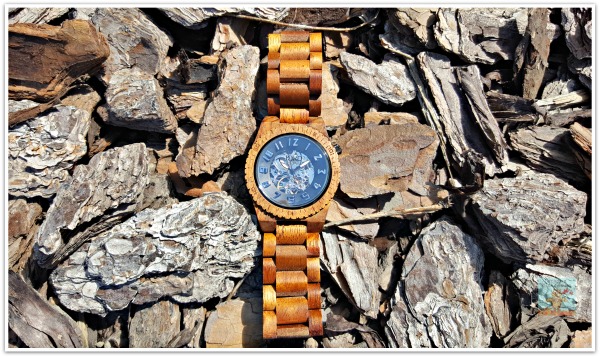 I had many more wrist watches over the course of the next couple of years, including fun ones bought at a flea market in Florida, and a fancy Canadian brand wrist watch I won in a contest.
If the naked wrists of Canadians are any indication, the wrist watch seems to be an endangered species. I have to admit, it has been years since I last wore a wrist watch. I now rely on my mobile phone to tell me the time.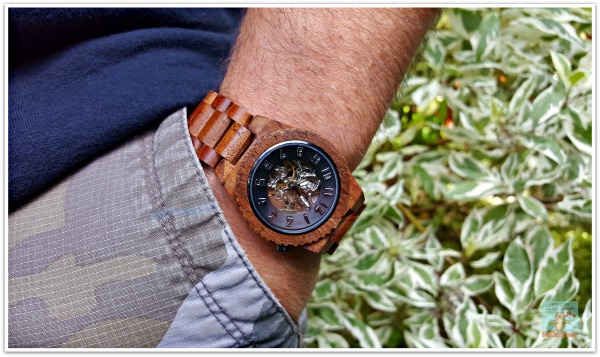 The same goes for my partner. I've actually never seen him wear a wrist watch…until now.
JORD wood watches recently sent us a gorgeous Dover Series Koa & Black Men's Watch.
As that famous quote states "the beauty is in the details".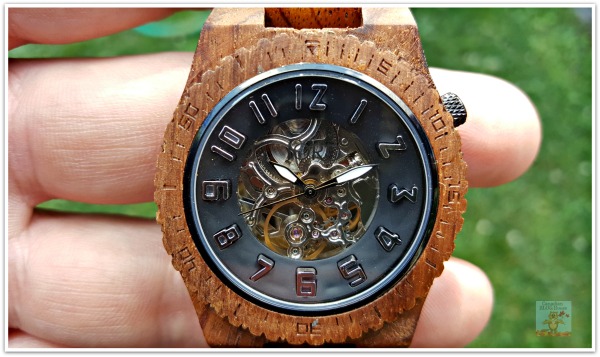 Attention to detail is evident the minute you receive delivery of a JORD watch.
Just look at those gears!
Flip the wrist watch over and you will find an even better view of the fascinating inner workings of this JORD wood watch!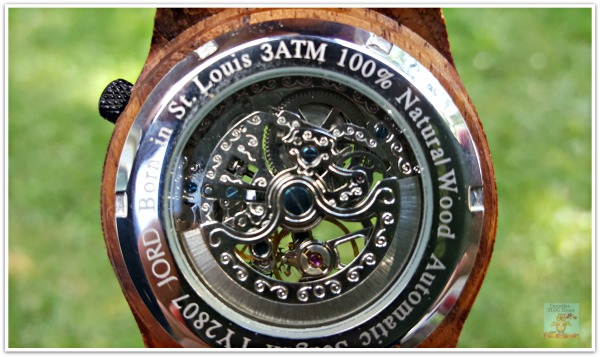 The Dover Series Koa & Black men's wrist watch came exquisitely packaged in a beautiful wood box, carefully situated inside, and carefully wrapped around a small JORD pillow.
A vision of true beauty!
"Tinkering around in your parent's garage and playing with things you shouldn't, you were an inventor from the start. Having a thing is never enough. You need to know the how, why, and what of the build. Your foundation for innovation is equal parts curiosity and creation. We know you because we are you. With gears in full view and structured style, the Dover Black & Koa was designed for the maker in us all."
When we chose to review the Dover Series Koa & Black JORD wood watch, we hadn't read the above description. It's amazing how well it seems to describe my partner. This wrist watch was made for him!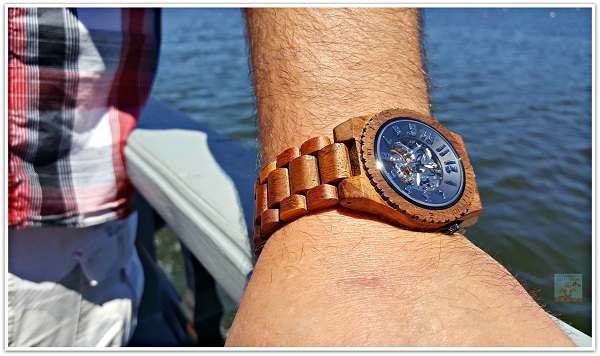 The surprisingly light JORD Dover Series Koa & Black wood watch, embodies the beauty of the Canadian outdoors – both urban and rural!
The stunning watch face, with its intricate gears, provides a pop of flash and style fancy enough for a rooftop garden party, or a summer night out on the town.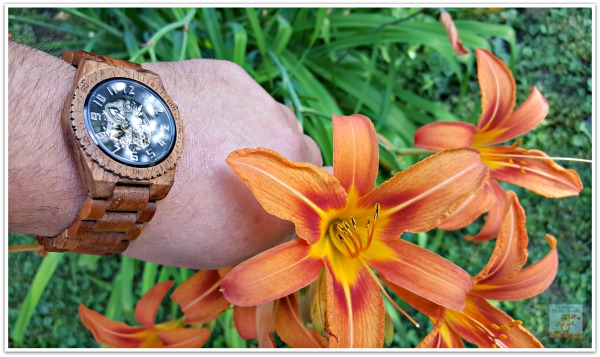 The extraordinary Koa wood casing and band on this wrist watch bring a warmth, and touch of ruggedness to this time piece. The Koa and Black JORD wood watch is a perfect match for the great Canadian outdoors!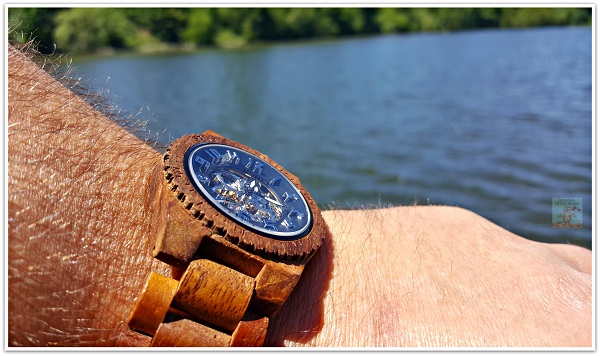 "Koa is a species native to Hawaii and is widely considered to be the most beautiful of the native hardwoods. Though softer than several of our used wood species, Koa machines exceptionally well and finishes smooth with a beautiful natural sheen. Depending on the harvest season, Koa wood will produce tones that range from medium gold to reddish-brown, similar to Mahogany."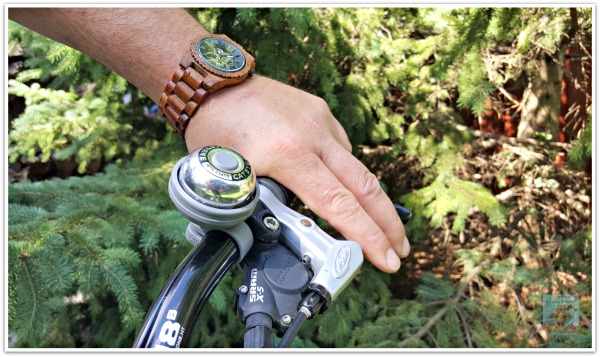 JORD wood watches are a great addition to summer outfits…and summer adventures!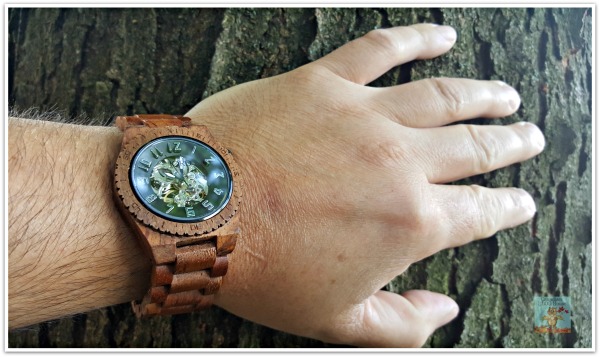 Wrist watches were once simply a tool to help us tell the time. Now, wrist watches are a fashion statement. They compliment one's style, and often, one's sense of adventure.
Concerned about getting the right fit for your JORD watch when purchasing one online? No worries!
Measure your wrist for the perfect fit!
We printed out this handy ruler, cut it out, and used it to measure my partner's wrist. The sizing of his JORD wood watch was perfect for him.
My partner looks forward to wearing his beautiful JORD wood watch for years to come!
For more information about JORD wood watches, be sure to like JORD on Facebook, follow JORD on Twitter, follow JORD on Instagram, and follow JORD on Pinterest!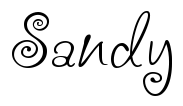 Disclosure: Canadian Blog House received the above product in exchange for this review. All opinions are our own.