Black Friday is coming! On Friday November 29th, retailers will swing open their doors to welcome thousands of shoppers from across Canada looking to kick off their holiday shopping by scooping up some of the season's lowest prices on items on their wishlist.
Celebrating TARGET's first Black Friday in Canada, our newest "neighbour" is kicking their Black Friday celebrations off early with the TARGET Canada Black Friday Twitter Party, set to begin at 8:45PM on Monday November 25th!! Co-hosted by the folks at ShesConnected, this #BlackFridayCA Twitter Party is THE place to be on Twitter that night! 

Can you feel the excitement in the air, Canada?  I sure can!  One look at this RSVP list for the #BlackFridayCA Twitter Party shows me that many of you are already signed up and ready to party!!
So why all this excitement over the TARGET Canada Black Friday Twitter Party? Well, for one thing, they will be giving away some pretty fantastic prizes including:
2 Kitchen-Aid Pink Flamingo Stand Mixers (wow!)

10 Holiday "Ugly Sweater" Furbys

5 Infinity Pros By Conair Curl Secret
2 Beats By Dr Dre UR Beats Purple Earbuds
5 Sonia Kashuk 10 Piece Fall Brush-Up Sets
AND MORE….for a total of 49 Prizes!!
To add to the excitement, TARGET Canada will be welcoming special guest,  Sonia Kashuk, to the party! You can read more about Sonia here.
Here are all the details you really need to know:
DATE: Monday November 25, 2013
TIME: 8:45pm − 9:00pm EST (Pre−Event with Special Guest)
9:00pm − 10:00pm EST
LOCATION: Twitter following hashtags #BlackFridayCA #MyKindOfHoliday
PLATFORM: Join the party on TWUBS
HOSTS: @TargetCanada @ShesConnected
MODERATORS: @Bloggerwomen
#TWUBS MODERATOR: @Lifestyle_Chick
PRIZING: @shoppingwoman
Be sure to be following Target, ShesConnected and all the Moderators on Twitter before we get the party started!  This party is open to all who wish to attend, however, prizing is only open to Canadians (sorry..no Quebec).  You MUST RSVP in order to be eligible to win a prize. Please be sure to read the full contest rules and regulations located on the RSVP page.
So why am I so excited about this party?  Besides the obvious reason of getting to party the evening away with the great folks from TARGET Canada, AND all of YOU, I get to help out at the party!  I'll be there to tweet, retweet,  and help you all have FUN on the 25th.
Oh yes…and guess what?  I've got an extra reason to party that night ~ it's my birthday!  So please come party with me!
See you at the TARGET Canada #BlackFridayCA Twitter Party, Canada!!!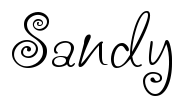 Disclosure: Canadian Blog House was compensated for this post.  All opinions are my own.