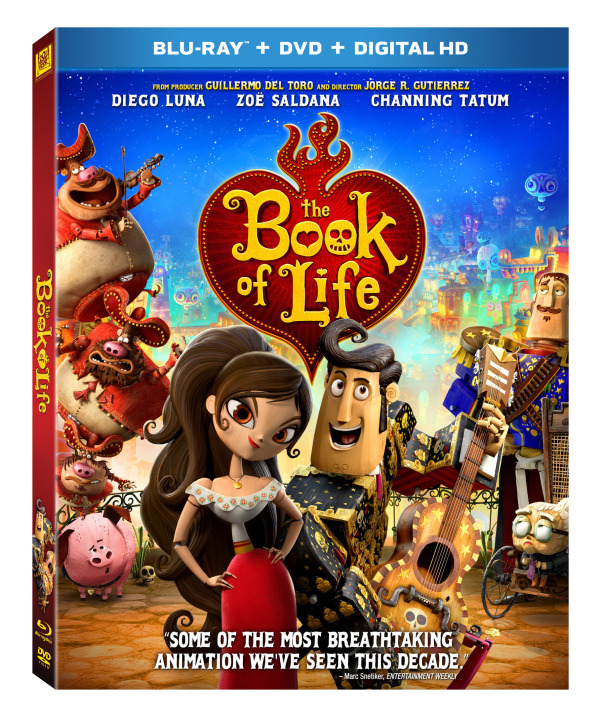 Twentieth Century Fox Home Entertainment is set to release its newest animated comedy, The Book Of Life, on Blu-Ray and DVD on January 27, 2015.
"The Book Of Life is a breathtaking animated comedy with a dazzling visual style unlike anything you've seen before. Torn between the expectations of his family and the desires of his heart, a young man named Manolo sets off on an epic quest that spans three spectacular worlds in order to reunite with his one true love and defend his village. Not your ordinary fairy tale, The Book Of Life is a wondrous fantasy-adventure filled with magic, music and fun!"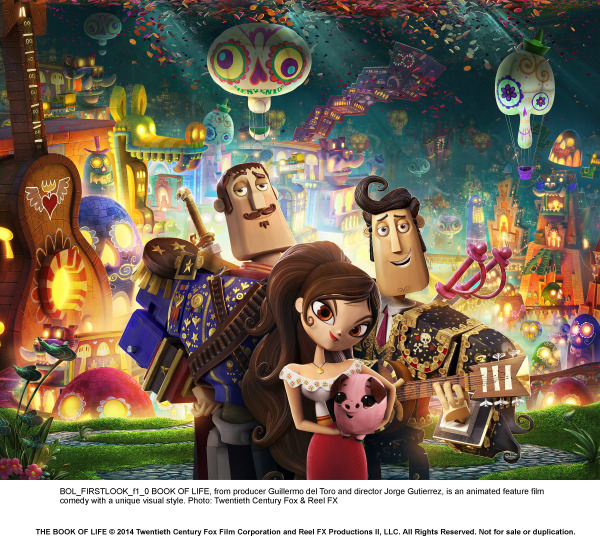 While I have yet to see this movie myself, this Golden Globe Best Animated Feature nominee looks like a surefire hit the whole family can enjoy.  Starring Zoe Saldana and Channing Tatum, The Book Of Life features other Hollywood greats such as Ron Perlman, Christina Applegate, Ice Cube, Hector Elizondo, and even Placido Domingo!
The great folks at 20th Century Fox Home Entertainment want to give one lucky Canadian Blog House reader a chance to own a Blu-Ray copy of The Book Of Life for themselves! Here is all you have to do to enter for a chance to WIN: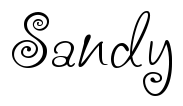 Disclosure: Canadian Blog House did not receive compensation for this post.  All opinions are our own.