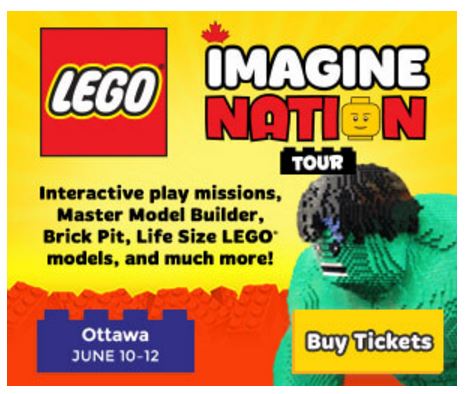 Every kid loves LEGO, right?
Personally, I've yet to meet a kid who doesn't love LEGO. I even know "big kids" who still love LEGO.
Here's a little bit of interesting LEGO trivia for you. LEGO was founded in 1932 (that's 84 years ago!) by Ole Kirk Kristiansen. LEGO started as a small carpenter's workshop! It wasn't until 1958 that the famous LEGO brick was invented.
Ever wondered where the name LEGO comes from? It's an abbreviation of two Danish words "leg godt", meaning "play well".
Appropriate name because most kids do play well when gathered around a pile of LEGO!
CALLING ALL LEGO FANS IN CANADA!
Speaking of LEGO, have you heard about the LEGO Imagine Nation Tour?
The LEGO Imagine Nation Tour is coming to 5 Canadian cities this summer! First stop – OTTAWA!
So what is the LEGO Imagine Nation Tour?
AN INTERACTIVE EVENT FOR FAMILIES OF ALL AGES!
Your family will experience a combination of hands-on fun of LEGO building with interactive digital experiences and rare Master Builder meet-and-greets.  But the fun doesn't end with the kids!  The event is sure to provide fun for builders of all ages and building abilities!  Here are the activities your whole family will be able to experience:
Master Builder Lab: learn building tips and tricks from one of only eight Master Builders in the world
Creation Nation: add a custom LEGO creation to help create a 40-foot maple leaf mosaic
Bridge Build Challenge: test engineering skills in a group competition to build and test the strongest LEGO bridge
Brick Pit: imagine and build anything from a mountain of LEGO bricks of every color and size
LEGO Video Games: demo the newest titles from Warner Bros. Interactive Entertainment
Life-Sized LEGO Models: snap a photo with 20 incredible sculptures, including a staggering 8-foot-tall LEGO MARVEL™ Super Heroes Avengers model and a 7-foot-long LEGO Friends car
Digitally Enhanced Building Pavilions: bring LEGO creations to life in four areas where children create a LEGO City, LEGO Elves, LEGO Friends, or LEGO NINJAGO™ themed model, scan it into the game and enjoy a 60-second gaming experience featuring their custom creation
Model Display Areas: build & showcase LEGO NEXO KNIGHTS™, LEGO Star Wars™, or LEGO Minecraft models
You can visit www.LEGOImagineNationTour.com to learn more about the tour, explore dates and session times, and purchase tickets to the event in your city.
As I mentioned, the tour will be stopping in five Canadian cities throughout the summer and fall including:
June 10-12: Ottawa | EY Centre
August 12-14: Montréal | Palais des Congrѐs de Montréal
September 9-11: Calgary | BMO Centre
September 30-October 2: Vancouver | Vancouver Convention Centre
October 14-16: Toronto | Metro Toronto Convention Centre
Guess what? If you live in the Ottawa area, or can get yourselves to Ottawa, I'm giving away a family pass for 4 to attend the LEGO Imagine Nation Tour here in Ottawa at the EY Centre on JUNE 10TH!
This one has a quick turnaround time. Winner will be drawn on June 6th!
Here's all you have to do for your chance to WIN your way to the LEGO Imagine Nation Tour in Ottawa:
***GIVEAWAY ENDED***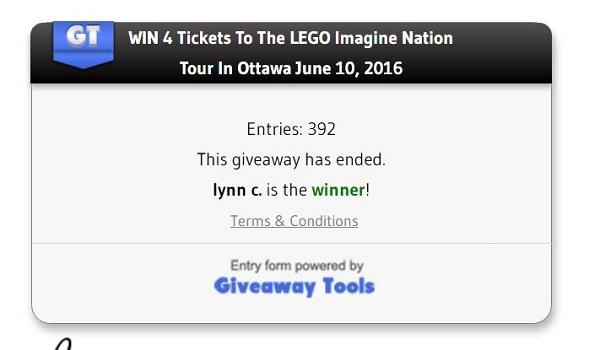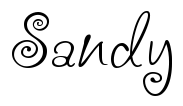 Disclosure: Canadian Blog House was provided with passes for the above event in exchange for this post. All opinions are our own.