It's St. Patrick's Day! How will you be celebrating? Wearing something green, perhaps? Enjoying a green beverage? Taking part in a St. Patrick's Day parade? Me? I'll be at home taking care of my new puppy, Guinness. That's right…she's named after an Irish beer.  She's chocolate brown just like Guinness beer, and we got her on the weekend before St. Patrick's Day.  So we consider her our little Irish puppy.
If you've got kids, you may just want to do a little Irish jig when you find out the great deal Mabel's Labels is featuring for one day only – March 17th.  To celebrate St. Patrick's Day, Mabel's Labels is giving you 50% off Shamrock Sticky Labels and FREE SHIPPING on all orders! Looks like it's a lucky day for all Mabel's Labels fans.
Everyone can have a little luck this St. Patrick's Day because Mabel's Labels is offering 50% off Shamrock Sticky Labels. In addition to using shamrocks to decorate gifts and cards, these iconic labels are a fun way to tag your kids' belongings while giving them a little luck. Starting5am EST and ending 11:59pm EST, Mar. 17th, use the coupon code MABELLUCK to receive 50% off of your purchase of Shamrock Sticky Labels. Plus, receive free shipping on all orders! Hurry – before this offer ends!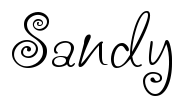 FTC Disclosure Statement: This post contains affiliate links and I will be compensated if you make a purchase after clicking on my links.