OperaLyra is no "Bugs Bunny" opera company!
Now that I've filled your head with images of that theatrical cartoon "Rabbit Of Seville?" starring that infamous white-tailed bunny himself, and his cohort Elmer Fudd, I'm going to close the curtain on Bugs and get serious for a moment.
Well…not too serious!
Opera CAN be funny you know – and not just Bugs Bunny's operas! The upcoming operatic comedy, The Marriage of Figaro, appears to be full of hilarity!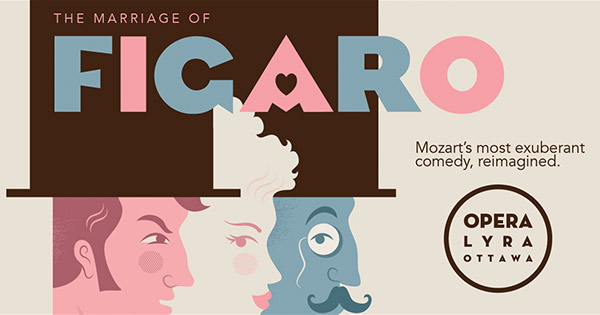 Opening March 21, with four performances through to March 28, 2015, The Marriage of Figaro is ready to delight opera fans in Ottawa at the National Arts Centre.
"As an example of Opera Lyra's new artistic direction, General Director Jeep Jeffries and Interim Artistic Director Kevin Mallon are excited to present Mozart's most exuberant comedy, reimagined.  With a nod to Downton Abbey, The Marriage of Figaro is set in Edwardian England in this lavishly staged, fast-paced production.
Follow the twists and turns of lovers caught in difficult and compromising positions, jealous suitors, and servants intent on outwitting their masters.  Count Almaviva's valet Figaro is trying to marry Susanna, maid to the Countess. Meanwhile, the Count has plans to seduce Susanna and the Countess is being chased by the young Page, Cherubino.  It's a beloved, comic opera full of romance, misadventure and mistaken identity.
Baritone James Westman is Count Almaviva, soprano Nathalie Paulin is the Countess Almaviva, soprano Sasha Djihanian is Susanna, baritone John Brancy is Figaro and mezzo-soprano Wallis Giunta is Cherubino. Contalto Lynne McMurtry is Marcellina, tenor Aaron Ferguson is Basilio/Don Curzio, baritone Peter McGillivray is Bartolo, soprano Johane Ansell is Barbarina and baritone Sean Watson is Antonio. Stage Director is Tom Diamond, one of Canada's most acclaimed opera talents."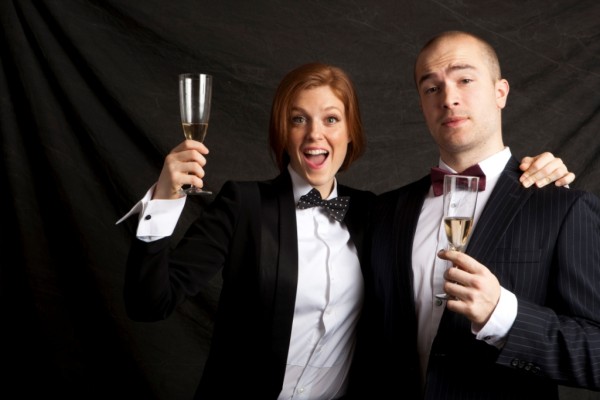 I'll be the first to admit I have never been to an opera. I must also admit, if I had a choice between attending a rock concert and attending an opera, I would choose a rock concert. That's just honesty.
However, over the last few years, it has become my mission to try things I never have before. This month my bucket list of new things includes the opera, and I'm truly looking forward to attending my very first performance!
The great folks at OperaLyra here in Ottawa have invited me to attend a performance of The Marriage of Figaro, and I have graciously accepted  their invitation. But the good news doesn't end there. OperaLyra are giving away a pair of tickets (ARV $253!) to one lucky Canadian Blog House reader to see The Marriage of Figaro at the NAC on Monday March 23, 2015.
So back to Bugs Bunny.
I referenced that "wascally wabbit" in this post because, until now, my only experience with The Marriage of Figaro is watching Bugs in "Rabbit of Seville" dropping Elmer Fudd onto a wedding cake labelled "The Marriage of Figaro".
Hopefully, after my evening at the opera in March, I will emerge a much more cultured and sophisticated opera fan!
Here's how YOU can get a chance to WIN a pair of tickets to see The Marriage Of Figaro!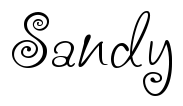 Disclosure:  Canadian Blog House received complimentary tickets to the above event in exchange for this post. ***Edit: Although invited to attend, I was not able to make it to the performance.