I love a great Canadian success story…
Heather Boyd is a master with wire.  She can do things with wire that I never thought were possible.
It all started about 20 years ago when Heather began selling her jewelry on the streets of Montreal.  She met her wire artist husband there, quickly adopted his medium,  and started creating her very own wire jewelry masterpieces.
Heather has come a long way since her days as a street vendor.  Over the years she has acquired some well-known clients like the Museum of Fine Arts in Montreal, and the National Gallery of Canada.  Focusing on designing wire earrings, pins and bookmarks, Heather also specializes in custom wedding cake toppers.  I adore her bicycle cake toppers!
I was first introduced to Heather's work at the BConnected parent blogger conference here in Ottawa a couple of weeks ago.  Heather was an attendee who generously donated a few of her pieces as door prizes at the conference.  I am pretty sure the whole room full of social media experts fell in love with her designs as soon as they saw them. Heather's door prizes were wire masterpieces, created by Heather, featuring pins and bookmarks with a computer in the design (with an @ symbol on the screen), and a pair of Twitter-inspired earrings like these: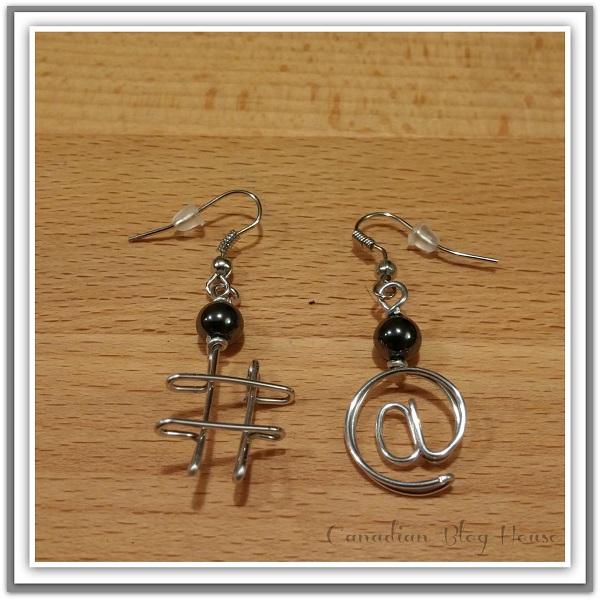 Needless to say, when I saw those Twitter earrings, I just couldn't help myself – I had to order a pair!! So order I did.  I hopped on Heather's Etsy site and placed an order for these earrings,  AND for a pair of adorable camera earrings, which I plan on giving to my niece who is a budding photographer: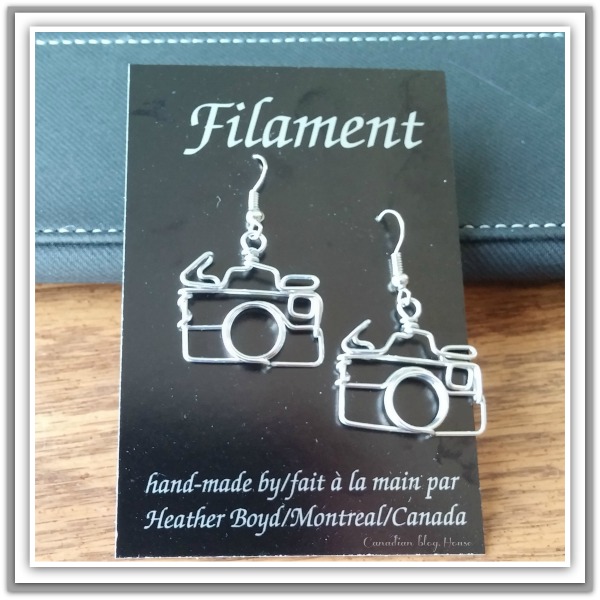 So I anxiously awaited my package from Heather Boyd Wire.
Bingo! It arrived in a matter of days!
Little did I know that Heather had some amazing surprises awaiting me when I opened my package.  Besides the fantastic Twitter and camera earrings you see in the photos above, here is what I found inside my package: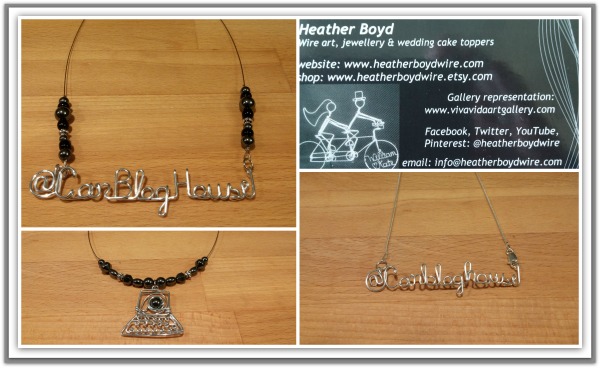 Not only had Heather included one of those super cute computer necklaces in my package, she had taken my suggestion I had mentioned to her earlier (about creating custom-made Twitter handle necklaces) and custom-designed two difference necklaces with @CanBlogHouse on them.
I was literally blown away by the fact that Heather had taken my suggestion to heart, had designed two for me – AND included them as a surprise for me with my order.
My very own Twitter (bird) on a wire! (hmmm…how about that idea, Heather? The Twitter bird made from some Heather Boyd Wire!).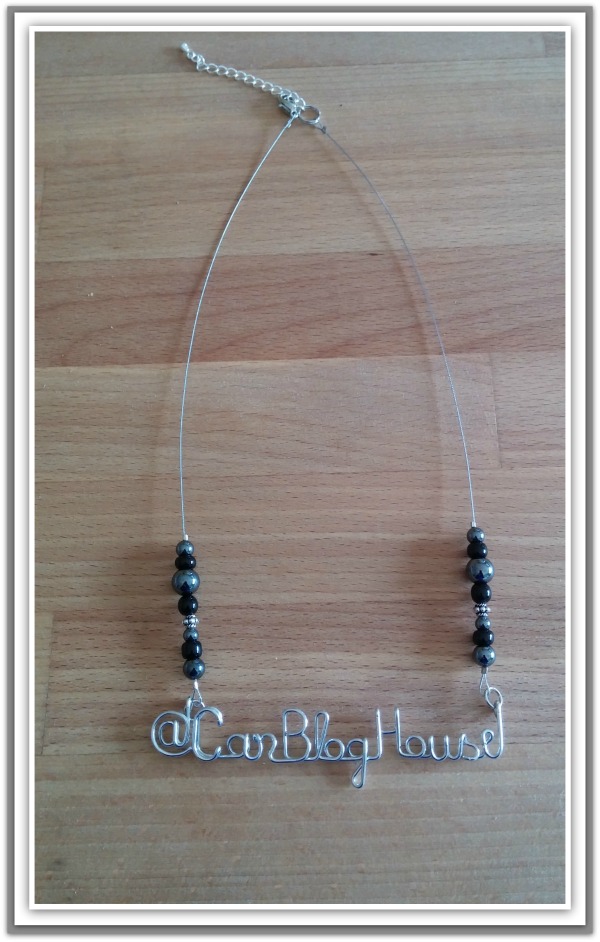 I was SO impressed with the workmanship on my custom-made Twitter handle necklaces, I immediately wrote Heather and told her she MUST start custom-making these for others who want them.  They are just that GREAT! Because this was Heather's first attempt at making Twitter handle necklaces, she has asked that I try them out for awhile to see how they feel when I'm wearing them, how they hold up to some daily wear and tear, and if all goes well, she may just start offering custom-made Twitter handle necklaces for sale on her site.
My personal opinion at this point? I think Heather has a hit in her hands! The necklaces look amazing, they are easy to get on and off, and they are made with quality jewelry findings and non-tarnish aluminum wire.  Earrings are made with surgical steel hooks that are hypo-allergenic.
So stay tuned. I will be the first to let you know if these become available to all tweeps!
In the meantime, be sure to take a browse through the Heather Boyd Wire website and check out all of Heather's fab creations! There are some pretty amazing pieces in there.  I'm sensing some of them would make pretty terrific Mother's and Father's Day gifts.
Guess what?  Just because I love my readers and tweeps so much, I ordered an extra set of Twitter earrings from Heather to give away here at Canadian Blog House.  So now you can get a chance to WIN your very own set of @ and # earrings!!  I love mine, and I'm betting you'll love them too!!
Here's how you can enter to WIN: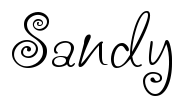 Disclosure:  Canadian Blog House purchased the earrings blogged about in this post.  Heather Boyd graciously gifted me the three necklaces blogged about in this post with no expectation of any promotion.  All opinions are my own.