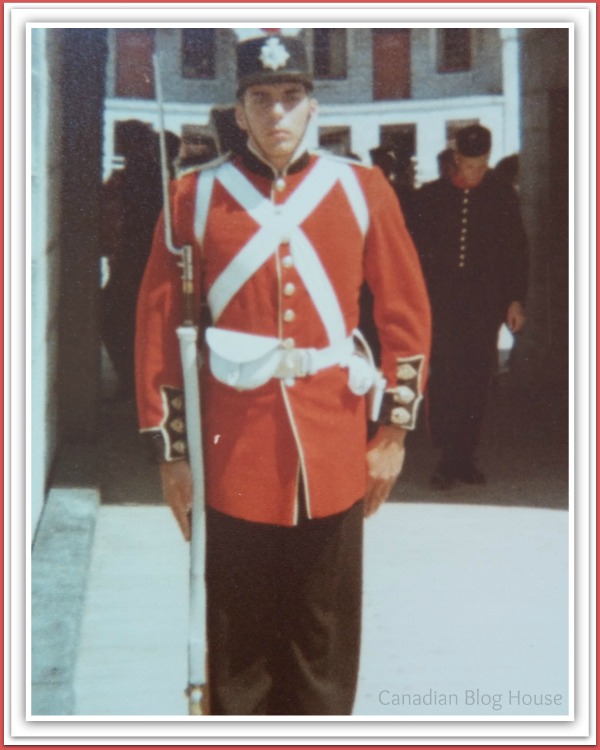 My Brother ~ A proud Fort Henry Guardsman ~ Circa 1977
"Everybody was in it, for miles around…"  These words, from The Tragically Hip's hit song, "Blow At High Dough", reference my hometown, Kingston, Ontario, Canada. Kingston's favourite sons, and Canada's favourite rock band, The Tragically Hip, often reference this great city, which is also their hometown, in many of their famous songs.
Also known as the "Limestone City", the "birthplace of Canada's first Prime Minister, Sir John A. Macdonald", and "Canada's First Capital",  Kingston is a gorgeous city situated on the north-eastern shore of Lake Ontario, where this great lake meets the St. Lawrence River and the Rideau Canal.   Eastern Ontario's second largest city (population 159,000 – Census 2011), Kingston is conveniently located within a 2-3 hour drive from Toronto, Ottawa, Montreal, and Syracuse, New York.
I no longer live in my hometown.  I dearly miss Kingston.  Deemed "Canada's Happiest City" by Jetpac City Guides, Kingston is the kind of city that is full of things to see and do, yet still has that small town feel, and is easy to get around in.
Kingston is shining example of old and new architecture.  Beautiful old limestone buildings abound in the downtown core, especially in the old homes, the churches and the many great buildings that house Queen's University and Royal Military College.  As the city is literally built on limestone rock, when visiting Kingston you will see limestone everywhere you go, including along the waterfront shoreline.  In the suburbs you will find many new and modern buildings, similar to other Ontario cities.
Kingston is full of charm, especially downtown Kingston.  In my opinion, you won't find a more beautiful downtown waterfront in Canada (maybe with the exception of coastal cities), than you will in the Limestone City. Strolling along Ontario Street, you'll find great pubs and restaurants, hotels, unique local shops, City Hall, Confederation Park, Kingston Trolley Tours, and of course, the beautiful views of Lake Ontario. Whether it's a summer drink on the patio at The Merchant Tap House, a brunch or meal at The DOX (where you can enjoy beautiful views overlooking Kingston's harbourfront), a mouth-watering meal at The Kingston Brewing Company (the Dragon's Breath Pale Ale and Dragon Wings and Fries are MUST TRY menu items!), or an exquisite dinner at the famous Chez Piggy, Kingston is a city with an abundance of fantastic pubs & restaurants.
Visitors to Kingston can enjoy over 20 museums and National Historic sites during their stay.  From Sir John A Macdonald's homestead, Bellevue House, to his burial place at the Cataraqui Cemetery, to Fort Henry and the Martello Towers that once helped to protect against a US invasion, Kingston is a city filled with great historical significance.
For nature lovers, Kingston will literally leave you breathless with all kinds of great conservation areas to explore such as Lemoine Pointe, and the Little Cataraqui Creek Conservation Area.  Other lesser known, but still great, places to hike are found at Grass Creek Park, and Lake Ontario Park.  From Lake Ontario Park, you can literally stroll along the waterfront from the park, over to the Portsmouth Olympic Harbour, enjoying the beautiful views of Lake Ontario, and Wolfe Island, with its infamous wind turbines dotting the landscape directly across the harbour from Kingston.
Kingston has a reputation for being known as a "government", "university", "military" (CFB Kingston), and even a "penitentiary" city. That's right, prior to the year 2000, Kingston was home to 9 correctional institutions.  After closing two of Canada's most notorious correctional facilities, the Prison For Women, Kingston Penitentiary and the Regional Treatment Centre, Kingston's prison count has dropped to 6.  Visitors used to tell me that they would be "scared" to live so close to so many penitentiaries.  For those who live there, they probably feel safer in Kingston than in any other city in Canada.  We know the minute an inmate escapes they are more likely to run out of town – to Toronto or Montreal!
If you love festivals, Kingston has you covered:
Did you know that Kingston was host to the 1976 Olympic Sailing Events?  It was at the Olympics that my sister met her husband-to-be (they were Olympic volunteers with the Canadian Naval Reserve), I got to see Queen Elizabeth in person, and it was how Kingston's Portsmouth Olympic Harbour came to be. Since then, Kingston has become well-known for its excellent sailing conditions on Lake Ontario, offering some of the best fresh-water sailing in the world.  Each year, sailing enthusiasts converge on Kingston to participate in the CORK Regatta.
A summer visit to Kingston isn't complete without a cruise on one of a number of cruise lines operating out of Kingston harbour.  One of my favourites is the Island Queen.  Kingston's queen of the waterways has been around for many years. The Island Queen takes passengers on a beautiful cruise down the St. Lawrence River towards the town of Gananoque, meandering its way through the start of the world-renowned Thousand Islands region. For those preferring a shorter cruise, the Island Belle will take you on a lovely cruise of the Kingston harbour.  You can even enjoy a great dinner cruise on the Island Star. Wanting to explore Wolfe Island, and perhaps spend some time at the public beach there (Big Sandy Bay), hop on the provincial government-run Wolfe Islander III for a short cruise across the harbour.
Kingston has so much to offer tourists and residents alike, from shopping malls like the Cataraqui Town Centre, and "big box" stores in the RioCan Centre and Kings Crossing, to all the wonderful unique boutiques and shops in the downtown core.  Shopping in Kingston can be just as good as the shopping options found in bigger cities like Ottawa and Toronto.
Love sports and the arts? Kingston has something for you too.  The 5,700 seat Rogers K-ROCK Centre in downtown Kingston plays host to some of today's hottest musical acts.  It's at the Rogers K-ROCK centre that hockey fans can also catch a Kingston Frontenacs hockey game.  For theatre lovers, or those who prefer smaller concert venues, the recently renovated Grand Theatre hosts numerous great live performances year-round.
Kingston has produced more than it's share of famous Canadians, besides the members of the Tragically Hip. Recognize this great group of Canucks?  They call Kingston their hometown too:
Dan Aykroyd – Actor
Bryan Adams – Musician
Don Cherry – Former NHL Coach & Hockey Commentator
Doug Gilmour – Former NHL Player
Kirk Muller – Former NHL Player
Sir John A. Macdonald – Canada's First Prime Minister
Hugh Dillon (The Headstones) – Musician/Actor
Ted Darling – Hockey Announcer – "Voice of the Buffalo Sabres"
Ryan Malcolm – First Canadian Idol Winner
By the way, they really did shoot a movie once, in my hometown.  In fact, they've shot a few.  Most famously, the movie, Blues Brothers 2000, was partially filmed in Kingston (with our very own Dan Aykroyd in the starring role). Another movie, Vendetta, starring Christopher Walken, was filmed in downtown Kingston, using many Kingstonians as extras in the film.
Kingston Brewing Company ~ Downtown Kingston ~ Filming Of The Movie "Vendetta"
I love my hometown and always will, no matter how far I venture.  If you're passing by Kingston on the 401 sometime, don't forget to stop in… and tell them Sandy from Canadian Blog House sent you 😉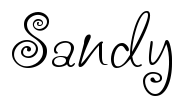 PS..I never realized, until I went to write this blog about my hometown, how few pictures I actually had of Kingston, its buildings, scenery and attractions.  Just a reminder to get out there and capture some great shots of your hometown.  One day you will be glad you did.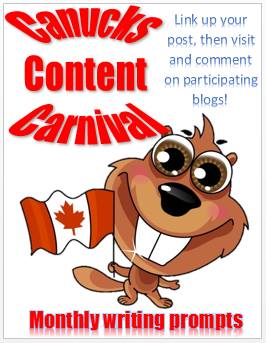 Be sure to check out all my fellow Canadian Bloggers who are participating in the Canucks Content Carnival!!