My mum and Her Majesty, Queen Elizabeth
Red-cheeked kids always look so adorable, don't they?  Those little round red cheeks that just ooze cuteness!
What about red-cheeked adults? Unless our red cheeks come from blushing or being hot from physical exertion or exercise, red cheeks on adults don't look so cute to those that suffer from facial redness.  If you have red cheeks as an adult, this could mean you may be suffering from a chronic skin condition known as Rosacea.
I first became aware of Rosacea in my early 20's when my mother was diagnosed with it in her 50's.  She started experiencing redness on her face that was more than just blushing – a redness that would not go away.  What she thought was a flare-up of facial acne, turned out to be Rosacea.  The redness, and all those tiny little white bumps she thought were acne, were actually Rosacea.
What exactly IS Rosacea?
Rosacea "is the medical term for a group of skin problems (not to be confused with acne) that mostly occur in older patients." Rosacea is a chronic condition.  It does not go away.  Approximately 40 million people worldwide suffer from Rosacea.  A "typical" Rosacea patient may be a 43-year-old fair-skinned woman with a family history of Rosacea, however, Rosacea does not discriminate.  I know this because my mother was a dark-haired 50-something-year-old woman, with medium toned skin, when she was diagnosed with this condition.
Some patients suffering from Rosacea, live for years with facial redness and little white bumps on their skin thinking (incorrectly) that it is just acne. The problem with this is, Rosacea that goes undiagnosed and left untreated can result in worsening problems over time.  At best, Rosacea can cause facial redness – at worst, Rosacea can cause a disfiguring nose condition called Rhinophyma, or even blindness.
Thankfully, my mother chose to talk to her doctor when her symptoms would not go away with repeated face washing and over-the-counter acne treatments (which are two of the worst things you can do when you have Rosacea).  She was quickly diagnosed with Rosacea and her doctor prescribed her a skin care regime proven to help fight the effects of Rosacea.  That regime helped to get my mother's Rosacea under control and has helped her maintain a clear complexion for over 20 years now.  At the time my mother was diagnosed, we had no idea that her Rosacea would have continued to worsen without medical help.  We are all very grateful she chose to talk to her doctor about her skin concerns back then.
My mother learned that there were certain triggers that, if avoided, could help reduce the severity of her Rosacea:
Sun exposure
Certain foods
Skin care products
Certain Beverages
Other Medical conditions
Exercising
Weather and temperature
Emotional factors
Over the years, my mother has discovered what does and doesn't work for her to help her keep her Rosacea from flaring up.  She no longer drinks alcohol, she avoids sun exposure, she uses mild facial cleansers, and luckily, she doesn't like spicy food, so that's easy to avoid!  It has been four years since her last Rosacea flare up, and my mother couldn't be happier.
A recent survey of Rosacea sufferers found:
40% of respondents experience redness on a daily basis
Persistent redness (70%), flushing (68%) and visible blood vessels (53%) are the three most common symptoms of rosacea
Heat (39%) followed by sun exposure (21%) are the most common triggers
89% of respondents say that spicy foods trigger their rosacea
65% of respondents think about their rosacea at least once a day
For many people living with Rosacea, the embarrassment of facial redness causes them to avoid leaving the house.  No one should have to put their life on hold due to a flare up of Rosacea.  If you, or someone you know is suffering from facial redness, make sure to visit the Act On Red website for more information and resources that can help.
If you suffer from Rosacea, perhaps you can take some comfort in the fact that many famous people also struggle with the problems associated with this skin condition, including former U.S. President Bill Clinton and Prince William.  Prince William's mother, Princess Diana, was said to have suffered from Rosacea as well. Rosacea is genetic and can run in families.
Speaking of family, based upon my online research, it appears that my mother's look-alike, Queen Elizabeth, does not suffer from Rosacea like her grandson, Prince William.  By avoiding triggers, and with regular use of her medication, my mother's beautiful cheeks now have nothing but a healthy glow, just like Her Majesty herself.
"Ready to stop putting off that doctor's appointment until tomorrow, or the day after that? We know there are a million things to do that can get in the way of you seeking help for your condition. But when it comes to acting on RED, you have to find the time. Make a little fuss. Get the treatment you deserve."
As with any health condition, please be sure to see your doctor if you have concerns about your facial redness. Only a trained medical doctor can make an actual diagnosis.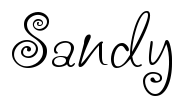 This post was brought to you by Act On Red, however the images and opinions are my own. For more information please visit www.actonred.ca.