Becoming infected with Lyme Disease doesn't just happen by hiking through tall grasses.
My niece, Jennifer, became infected with Lyme Disease simply by being in the wrong place at the wrong time.
Thankfully, everything worked out well for Jennifer but, what if she could have found out if the tick was carrying Lyme Disease as soon as her boyfriend had removed the tick from her scalp?
If she had a Care PlusTM Tick-Test she could have.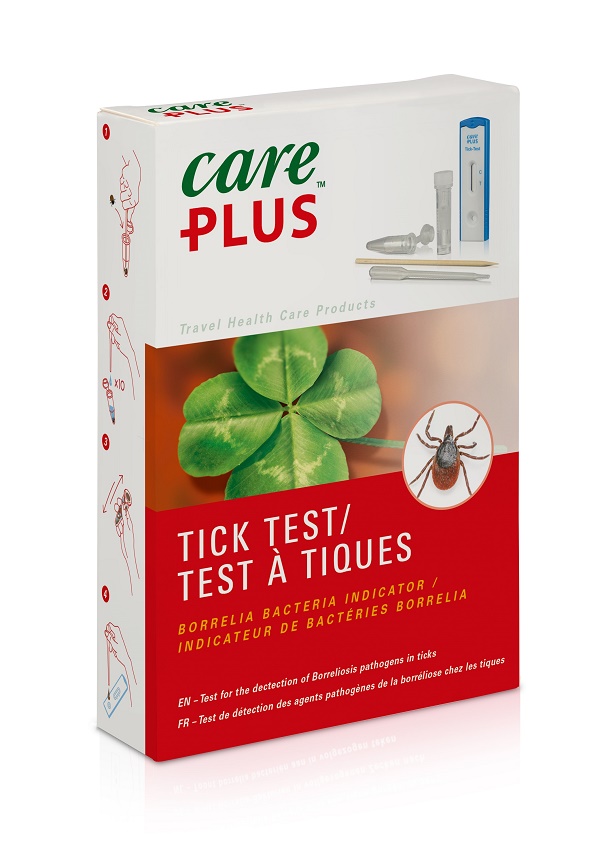 Coming to select pharmacies, and outdoor retailers, nationally and online at Stopthetick.ca in May 2016, Care PlusTM Tick-Test allows Canadians to test a tick for Lyme disease-causing bacteria immediately – and get a result within 10 minutes! The Care PlusTM Tick-Test screens for three types of bacteria, one being the Borrelia bacteria which is most common in Canada.
While it hardly feels like spring here in Ottawa, with the cold temperatures we have been experiencing, May is officially regarded as the start of tick season, which runs through to September. Despite the cold, Ottawa, and many parts of Canada, have recently confirmed tick sightings. Ottawa veterinarians have already been treating cases of Lyme Disease in dogs in the Nation's Capital.
Ticks infested with Lyme Disease can be found all across Canada, but are especially prevalent in Eastern Canada where we have a high population of White-Tailed Deer, the tick's preferred host. Here in Ontario, Lyme Disease "hot spots", where there are a significant number of ticks infected with Lyme Disease, include the Thousand Island region and Prince Edward County.
Lyme Disease has become such a serious health concern for Canadians that the Federal government, and many issue stakeholders, are meeting in Ottawa at what is being called the Federal framework on Lyme disease conference (May 15-17). The conference's aim is to develop a framework that will help prevent and reduce Lyme disease-related health risks to Canadians.  Prevention is among the topics on the agenda, something that aligns with the Care PlusTM Tick-Test, and the bigger picture around helping Canadians take a more proactive role in safeguarding themselves.
"The Care PlusTM Tick-Test allows you to determine whether a tick that has bitten you is carrying the Borrelia bacterium, which may cause Lyme disease. Only use the Care Plus™ Tick Test to establish the presence of Borrelia bacteria in engorged ticks, by simply crushing the tick, adding the test liquid to the tube, shaking the tube and pouring a few drops of its contents on to the patented tester. Want to learn more about the Tick Test and how to use it? Download the Tick Test manual."
Tropicare, maker of the Care PlusTM Tick-Test and based in the Netherlands, is a global leader in keeping outdoor and travel enthusiasts protected and safe from insect bites and associated health risks.  In addition to the Tick Test, Care Plus also retails a tick remover. It's very important to remove a tick properly and in its entirety!
Still not sure you should be concerned about contracting Lyme Disease from a tick? Check out this infographic!

All Canadians, especially those with dogs and cats, or those who spend time outdoors camping, hiking or at the cottage, should consider keeping a Care PlusTM Tick-Test on hand.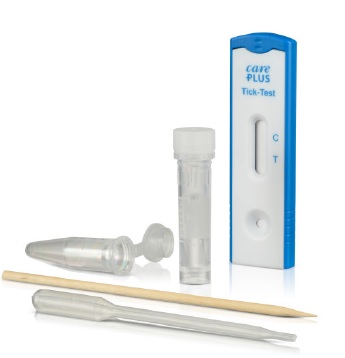 Stop The Tick Canada wants to help Canadians protect their family from the devastating effects of Lyme Disease. They are offering four lucky Canadian Blog House readers the chance to win a Care PlusTM Tick-Test!
Here's how you can enter for your chance to WIN!
For more information on the Care PlusTM Tick-Test like Stop The Tick Canada on Facebook!
It is very important to keep in mind that the Care PlusTM Tick-Test is NOT suitable for animals. It does NOT test a person for Lyme Disease. The Care PlusTM Tick-Test tests the tick NOT the person.
If you've been bitten by a tick, or you experience any of symptoms related to Lyme Disease, please be sure to contact your doctor immediately. As with my niece Jennifer, early detection is key to the successful treatment of Lyme Disease.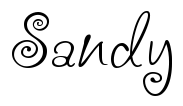 Disclosure: Canadian Blog House received compensation in exchange for this post. All opinions are our own.