From October 2-4, 2014 Canada's premiere social media/pr conference, BlissDom Canada, is set to open its door to hundreds of the savviest social media personalities, popular Canadian brands, and some of the most sought after bloggers and online influencers in Canada.
This year marks my first time at BlissDom Canada and I CAN'T WAIT!
So what is it about BlissDom that makes it one of those "must attend" events for anyone in the social media world? Have you got a moment? 'Cause I have a lot of reasons why.
Wait a second!  I don't have time to list the hundreds of reasons why YOU should attend BlissDom Canada.  I'm too busy getting myself ready to go! I've already got my packing list started:
phone

chargers

laptop

party pyjamas

comfy shoes/dressy shoes

2 suitcases – one for me, one for my swag

#tbt outfit
And the list goes on…
So instead, to keep things fun and easy, I present you with the latest in my Top 10 Fun Facts series:
TOP 10 FUN FACTS ABOUT BLISSDOM CANADA:
_________________________________________________________________________
(For maximum enjoyment of this Fun Facts list…be sure to click on all the links!)
I bet you WANT to come to BlissDom Canada now, don't you? Hope to see you there!!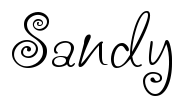 Disclosure:  Canadian Blog House did not receive compensation for this post. All opinions are my own. All photos courtesy of Anna Epp Photography – check her out, she's awesome. Also, sadly, Oprah did not cut me a cheque for featuring her photo here, nor did she present me with a new car or trip.