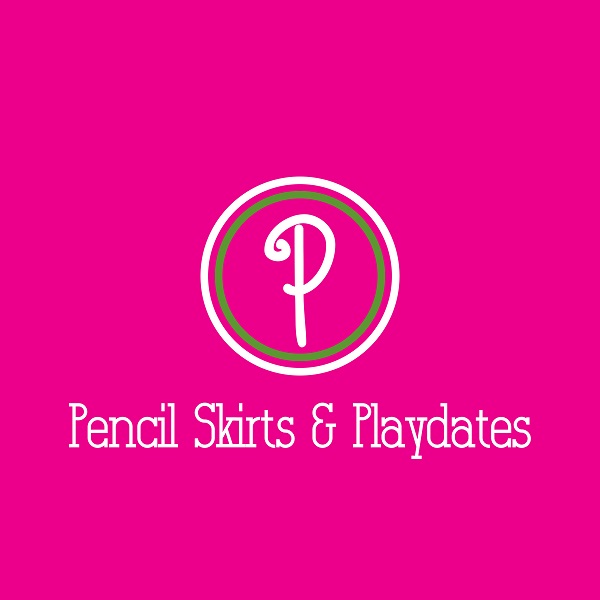 Kelly,  from Pencil Skirts & Playdates, is the latest blogger I'm featuring in my Top 10 Fun Facts series.  Kelly has been writing since her days as a teenager when she and her best friend would write ten times a day in their journals. Today, Kelly's journals fill a giant trunk in her parents' basement.  Every moment of Kelly's teenage life is documented in those journals.  So without a doubt, it's fitting that Kelly has turned her passion for journaling into a passion for blogging.
I really enjoyed checking out Kelly's Pencil Skirts & Playdates,  and found out another great fun fact about Kelly. Kelly comes from a family that are the epitome of FUN.  Birthdays in Kelly's family are, literally, a week-long celebration.  There's a celebration with family, then a celebration with friends, then maybe a bigger celebration with more family, then a celebration with her hubby and two kids and…well…apparently the partying doesn't stop at Kelly's house!  Talk about a family who knows how to have a good time!
Be sure to stop by and check out Kelly's blog at Pencil Skirts & Playdates!
TOP 10 FUN FACTS ABOUT PENCIL SKIRTS & PLAYDATES:
I can talk backwards.
My husband and I had our kids first and then we got married. I love the way we did that. Even though our kids were too young to remember the wedding, they were such a special part of our day.
Two of my favourite places on earth are the cottage on the Bay of Quinte, and Railay Beach in Thailand.
I own 78 pencil skirts.
When I was 18 months old, I fell down a hole and fractured my skull.  I spent two weeks at the Hospital for Sick Children with my head held together with sand bags. I turned out okay – kids really do have hard heads!
In my personal life, I'm not great at thinking before I speak – I usually just blurt out what I'm thinking at that very moment.  That is why I enjoy blogging – I can edit it before I post!
I am a bit of a worrywart. I still go into my kid's rooms when they are sleeping and do the nose breathing test before I can go to sleep for the night.
I love to sew, paint and create things. I once built a dollhouse for my little cousin. I can't wait to make one for my daughter when she grows up.
My favourite motto in life is simple. It's the golden rule. My mother always said it to my sisters and I: "One should treat others as they would like to be treated".
I love to drink red wine and eat yummy cheese. Especially with my husband, family and good friends nearby.