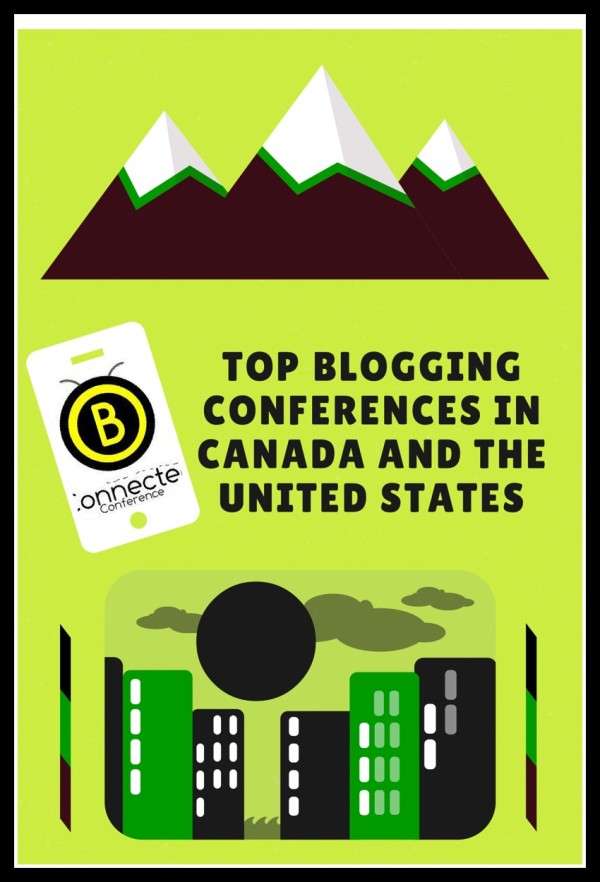 If you are a blogger, or someone who works in social media, chances are you attend at least one blogger or social media conference a year devoted to developing your knowledge and skills to help take you to the next level. Maybe it's all the opportunities for networking, or the "in real life" interaction with your peers, that attracts you to these conferences. Whatever the reason, blogging and social media conferences are must-attend events for bloggers!
I have been lucky to be able to attend a few conferences over the last couple of years, each one providing me with great experiences and resources that have helped me in my quest to make this blog bigger and better.
I love the fact that there are so many terrific blogging and social media conferences throughout Canada and the United States. Each one offers its own unique sessions, ideas and agendas. Attendees always take away something new from each and every one!
Go-To Resource For Blogging And Social Media Conferences
When looking for a specific conference recently, I noted that there didn't seem to be anywhere that listed ALL the blogging and social media conferences across Canada and the United States – in one place – that would be of interest to my fellow bloggers.
So I have created a comprehensive list; a go-to resource for 102 Canadian and American blogging and social media conferences.
Please note: Descriptions were taken from conference websites. If your conference is NOT on this list, and you would like to be added, email me at canadianbloghouse@gmail.com. 
Hope you find this list helpful AND…I hope to see you soon at one of these great conferences!
TOP BLOGGING CONFERENCES IN CANADA AND THE UNITED STATES
2:1 CONFERENCE –  a faith-based conference for homeschooling parents who blog (not just about homeschooling), or are active in social media
ALLUME – faith-based conference that offers a gathering place for kindred spirits to connect, learn, grow, and be refreshed so they can persevere in being a people who bring hope to the world through the social media medium
ALTITUDE SUMMIT – the premier business conference for pioneering & rookie bloggers & creatives
BAM CONFERENCE  – the first blogging conference focused specifically on women bloggers in midlife
BARKWORLD EXPO – blogging and social media conference for pet lovers
BASH CONFERENCE – conference for party and entertainment bloggers and those in related industries
BCONNECTED CONFERENCE  – Canada's Digital Influencer Conference – BDigital. BInfluential. BConnected. ***Final conference took place April 2017 in Toronto***
BEA BLOGGERS CONFERENCE  – conference for book bloggers
BEER BLOGGERS & WRITERS CONFERENCE – conference for beer bloggers and writers
BLENDED CONFERENCE – blogging conference welcoming any type of blogger
BLOGACADEMY – blogging conference that seeks to help every woman live the lifestyle she wants
BLOGALICIOUS – the go-to blogging conference for influential multicultural women
BLOG ELEVATED – blogging conference and community
BLOGGER BASH – themed parties that serve as networking opportunities for bloggers & brands
BLOGGER WEEK UNCONFERENCE – a multicultural festival of bloggers, journalists & SM mavens
BLOGGING CONCENTRATED – blogger workshops and training
BLOGGING WHILE BROWN – the premier blogging conference for bloggers of colour.
BLOGGY CONFERENCE – blogging and social media conference
BLOGGY BOOT CAMP – intimate one day blogging conference for intermediate bloggers
BLOGHER – "expert" blogging conference focusing on the "expert" in all bloggers
BLOGJAM –  a blogging conference for bloggers from Atlantic Canada to engage with one another face-to-face and to share tips and tools for the future
BLOG LIFE UNIVERSITY – Blog Life University is all about showing YOU how to make YOUR blogging dreams come true! This is the blog conference for everyone….new bloggers, experienced bloggers, parenting bloggers, travel bloggers, and food bloggers.
BLOGPAWS – premier social media and blogging conference for pet bloggers
BLOGPODIUM – Canada's conference for design and lifestyle bloggers
BLOG U CONFERENCE – BlogU is a conference presented by The Blog University for women, moms, bloggers, and writers
BUILD YOUR BLOG CONFERENCE – blogging conference for all levels of bloggers
CAMP BLOGAWAY – the original boot camp for food and recipe bloggers
CANADIAN INTERNET MARKETING CONFERENCE –  two days of inspirational talks on Internet Marketing
CHOPPED CONFERENCE –  is a one-day, power-packed conference that food bloggers won't want to miss
CONFLUENCE – is an annual digital creativity conference held in Oklahoma City
CONNECTHER CONFERENCE – primarily an invitation-only conference event for Influencers, Brands, PR, Marketing and Entrepreneurs. A unique and exclusive event that is designed to deliver rich content and facilitate direct interaction for those in attendance
CRAFTCATION CONFERENCE – hands-on food & craft workshops and lectures and panels on creative business
DAD 2.0 SUMMIT –  is an annual conference where marketers, social media leaders, and blogging parents connect to discuss the changing voice and perception of modern fatherhood
DECLARE CONFERENCE – Christian conference connecting speakers and leaders with attendees to equip them with the latest in writing, speaking, blogging, social media marketing, and technical teachings.
DESIGN BLOGGERS CONFERENCE – conference for interior design bloggers
DIGITAL MEDIA SUMMIT – Canada's Social Media and Interactive Marketing Conference
DISNEY SOCIAL MEDIA MOMS CELEBRATION –  is an invitation-only event sponsored by Disney Parks
EAT WRITE RETREAT – an intensive learning weekend focused on strengthening connections within the food community
EMNM CONFERENCE – conference celebrating the ultimate connection between the world of Hollywood and the online world
EVERYTHING FOOD CONFERENCE – conference for food bloggers who want to grow their blogging business while enjoying engaging, hands-on experiences with other talented and seasoned food bloggers… and, of course, indulge in some crazy-good food
FAMILY FORWARD – Designed for for social media influencers and their families, Family Forward gives families experiences, ideas, and skills to embrace bonding in the digital age through workshops centered on topics like charity, communication, creativity, team building, and trust.
FASHION FORWARD CONFERENCE – one-day conference bringing fashionable brands and stylish bloggers together
FINCON EXPO – a peer conference for the money media community (originally known as Financial Blogger Conference).
FITBLOGGIN' – two-day conference for bloggers interested in fitness, wellness, good food and a healthy lifestyle
FLOCK PRESENTS – FLOCK hosts small-scale, single-topic conferences, intensives, and workshops that push you to your best. Gather with like-minded individuals. Gain knowledge and confidence around a specific topic. Grow your brand and your business.
FOCUSED BLOGGING CONFERENCE – conference that lets you pick the path that you most desire to learn about or mix and match paths to push you further to success.
FOOD ALLERGY BLOGGERS CONFERENCE – unique conference that unites food allergy bloggers with the advocates, medical professionals, and the companies who support food allergy living and safety at one event
FOOD AND WINE CONFERENCE – brings together bloggers, small business owners, wine makers, chefs, public relations professionals, traditional media, new media, authors and brands
FOOD BLOGGERS OF CANADA – Canada's only national conference for food bloggers
FOOD FIGHT WRITE – conference that whisks together bloggers, food celebrities and judges, food competitors, authors, brands, and culinary experts
GARDEN BLOGGERS CONFERENCE – conference for gardening bloggers
GO BLOG SOCIAL – brings bloggers, social media experts and businesses together for a two-day event to connect-the-dots
HAVEN CONFERENCE – is a place to celebrate your DIY spirit, improve your skills, and improve your blog
HEART HOME – a conference for influencers, designers, and lovers of all things home.
HELLO LIVE – a conference for all things social video for bloggers and influencers.
HISPANICIZE – a five day multi-industry program that features fully dedicated content tracks for digital creators, journalists, marketing executives, tech entrepreneurs and entertainment industry executives.
HOME GROWN BLOGGERS EVENT – Home Grown Blog Events are one-day events hosted in cities across the US that combine hands-on educational workshops with a community of local bloggers.
IDEA WORLD FITNESS BLOGFEST – brings together health and fitness bloggers for 4 action-packed days of in-depth blogging sessions, unforgettable celebrity workouts & exclusive behind-the-scenes access to the largest fitness conference in the world
iMEDIA CONFERENCE – a conference where attendees will receive interactive, practical learning opportunties with industry pros, plenty of chances to network with their peers, & most importantly, that little extra umph  to take their social media initiatives up a notch.
INBOUNDCON – Canada's premiere inbound marketing conference featuring some of the best and brightest minds in digital marketing.
INDEPENDENT FASHION BLOGGERS – two-day conference for fashion bloggers and influencers.
INDULGE CONFERENCE – Food bloggers conference.
INTERNATIONAL FOOD BLOGGERS CONFERENCE – the first-ever conference for food bloggers.
iRETREAT CONFERENCE  –  the leading forum for Aspiring, Building and Connecting an online presence and real-life partnerships.
IZEAFest – is a 3-day interactive event designed to educate, inform and connect social media enthusiasts at the happiest place on earth… Walt Disney World® Resort
LIFESTYLE BLOGGERS NATIONAL CONFERENCE – a boutique  blogger conference focused on business development for Lifestyle Bloggers.
MIDWEST INFLUENCERS CONFERENCE – is the first of its kind – focusing on Midwest Bloggers and dedicated to staying within the Midwest Region
MIXED – is a small and intimate food bloggers conference offering around 100 tickets for purchase.
MOM 2.0 SUMMIT – premier professional conference for influential mom bloggers and female entrepreneurs who create online content
NEPA BLOGCON – one-day conference where you learn the REAL scoop behind what makes the blogosphere the place to be
NMX – Bloggers, Podcasters and Web TV content creators learn and network with the most successful New Media content creators in the World
NORTHERN VOICE – Canada's first weblogging social media conference
PINNERS CONFERENCE & EXPO – nearly 100 top classes from the coolest presenters in the nation.
PRESS PUBLISH – one-day conference featuring inspiring WordPress bloggers and the people behind WordPress.com
ROAM – taking the classroom on the road with this unique, immersive way of learning
SEARCHLOVE CONFERENCE – A two-day event, SearchLove brings together some of the world's leading thinkers in online marketing.
SHIFT CON ECO BLOGGING CONFERENCE – is the very first international social media conference focusing on wellness, health, and the environment
SIMPLY STYLIST –  connects career-minded fashionistas, beauty lovers and geek-chic techies together in a space where they can network and learn from experts in their field
SITSUM – an exclusive, invitation-only event bringing together individuals with a strong social media or blog presence for a weekend of workshops and adventure.
SNAP CONFERENCE – a three-day conference targeting the best bloggers representing modern handmade, contemporary craft, mind-blowing events and DIY
SOCIAL MEDIA CAMP – a three-day, knowledge-rich conference that covers all key issues for getting the most out of social media marketing
SOCIAL MEDIA MARKETING WORLD – social media marketing mega-event designed to inspire and empower you with social media marketing ideas
SOCIAL MEDIA MASTERY – conference to help you master your social media skills
SOCIAL MEDIA ON THE SAND – an invitation-only, social media conference hosted by Beaches Resorts
SOFAB ON THE ROAD – is a unique event that allows influencers to take advantage of educational opportunities that will help set them apart from the rest of the influencers
SOUTHERN C SUMMIT – The Southern C Summit is a niche multi-day conference filled with networking opportunities and educational sessions from the best and the brightest.
SPARK SESSIONS – is a FASHION and BEAUTY Blogger Conference and Workshops
SWAY GROUP SOCIAL MEDIA CONFERENCE – aka Bloggy Boot Camp
TBEX NORTH AMERICA  – the world's largest gathering of travel bloggers, writers, and new media content creators
TECHMUNCH – is a traveling conference that helps food, beverage and lifestyle bloggers in cities across North America learn the skills they need to succeed and take their blogs to the next level
THE BIG POTLUCK – an East Coast food blogging event
THE HIVE CONFERENCE – a gathering of storytellers, tastemakers and bloggers
THE INFLUENCE CONFERENCE – blogging conference with a focus on religion
THE NICHE PARENT CONFERENCE – a conference that brings together digital influencers and their families to learn, network, and have fun at Walt Disney World, Lake Buena Vista, Florida
THE SOCIAL SHAKE-UP – bringing together a wide array of speakers from the top brands in social
THRIVE BLOG CONFERENCE – a place where bloggers  come to be inspired, motivated, and learn how to make their blog Thrive
TMS FAMILY TRAVEL CONFERENCE – conference that brings you the latest in family travel trends, techniques, and technology
TRAVEL MASSIVE – Travel Massive connects thousands of travel insiders to meet, learn and collaborate at events all around the world
TYPE A PARENT – is the premier conference, network and association for mom bloggers, dad bloggers and the brands that want to         connect with these influencers
WE ALL GROW SUMMIT – the go-to professional conference for Latina digital content creators and influencers
WINE BLOGGERS CONFERENCE – blogging conference for wine bloggers
WOMEN IN TRAVEL SUMMIT – the only women's travel blogging conference
WORDCAMP – a conference devoted to everything WordPress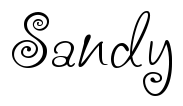 Disclosure: Canadian Blog House was not compensated for this post. All opinions are our own.