Does anyone ever get too old to play with toys? I don't think so.  I think every adult out there can still find the joy in playing with the newest and "hottest" toys with their children and grandchildren.  There's just something great about toys that continue to capture the interest of our inner-child throughout adulthood.  Maybe it's the eye-catching colours of the toys, the silly sounds of the toys, the cuteness of the toys, or the way in which the toys challenge us. We just never seem to quite outgrow our love for toys of all kinds.  I don't know about you but, I cannot walk past a toy store window without stopping to see all the fun things on display.
So last week when I was invited to the Mastermind Toys Blogger Event at their brand new store in Kanata, I just couldn't say no.  Correction…I wouldn't have said no in a million years to an invitation that allowed me the opportunity spend a couple of hours checking out a brand new toy store full of top quality, fun and educational toys.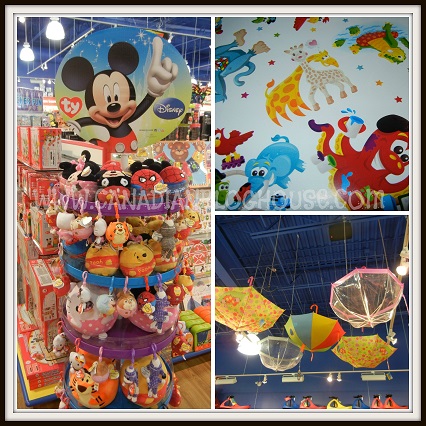 Love the Disney display full of round characters, and the playful umbrellas hanging from the ceiling of Mastermind Toys
I walked into the Mastermind Toys store and was awestruck by the sheer volume of toys and displays in front of me.  I think what hit me the most were all the gorgeous colours around me.  No other word for it but "eye candy"…for my eyes.  It's one of those stores that you could walk around checking out every aisle, and then walk around for a second time, finding dozens of things you missed the first time around.  For parents with young children, you will love their "stroller-friendly" aisles.  Even with all the great merchandise packed on the shelves, the store is easy to move around in.
I haven't even touched on the mammoth-sized animals they have on display at Mastermind Toys, Kanata.  The store features a giant elephant, giraffe and polar bear.  These beautiful creatures are actually for sale.  Made with a steel frame, the giant elephant sells for approximately $900 (don't quote me on that).  I'd love to take him home, but that won't be happening any time soon.  Not only do I not have the cash to buy him, his size would present great difficulties – he'd take up half my living space, lol.  He is beautiful though!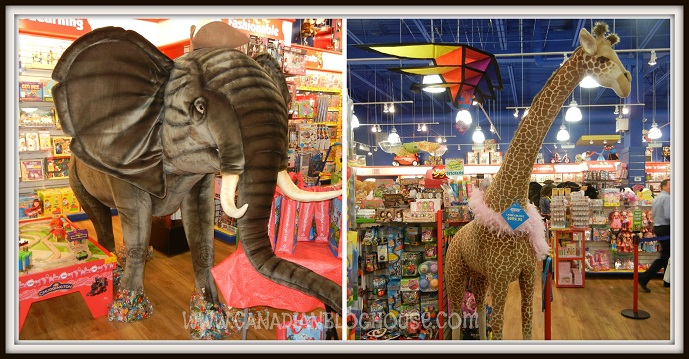 You can't tell by my pictures but the elephant and giraffe are HUGE! Kids will love getting close to these beautiful beasts.
To my surprise, I found out that Mastermind Toys has been around since 1984, when their first store opened in North Toronto.  Since then, Mastermind Toys has grown to include 23 locations, with even more to come before the end of 2013.  Mastermind Toys are currently located in Ontario only, but that's about to change.  Calgary Alberta is about to experience all the fun of Mastermind Toys in the near future.  Soon they will be taking Canada by storm!
The great thing about Mastermind Toys is that they have a fantastic website where you can shop for their toys online.  Great for those who don't have a Mastermind Toys retail store near them.  I love their website.  It's just about as fun and colourful as their stores are.  Be sure to take a peek,  and don't forget to sign up for their email to get the latest contests, offers and promotions.
So after Lisa and Ryan of Mastermind Toys finished telling us all about their newest store, and about summer's "hottest" toys, we were let loose to explore the store for ourselves.  One of the first displays I came across was this one from DK Canada Books.  You probably know by now that I love DK Books.  Every DK Canada book I own is a top-quality book.  It's no wonder Mastermind Toys stocks their books.  Top-quality, long lasting products are what Mastermind Toys strives to provide for their customers.
So many great DK Canada Books to choose from at Mastermind Toys!
Of course I shopped.  You didn't think I could walk out of this store empty-handed, did you?  We were all given a reusable Mastermind Toys "loot bag" full of fun goodies but, I had a few other things on my list for X-man: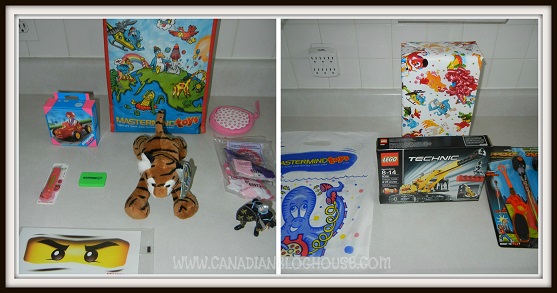 On the left – Loot Bag Goodies – On the right – my purchases for X-Man
X-Man is a big LEGO fan, and although he has hundreds (maybe thousands?) of LEGO pieces at home, I just couldn't resist grabbing him the LEGO Technic Crawler Crane set.  The LEGO Technic sets are probably our favourite LEGO sets.  They all come with things like working gears and pieces that you just don't find in regular LEGO sets.  See that gift-wrapped parcel?  Mastermind Toys provides free gift-wrapping and tags for your purchases, so of course I just had to try out their service.  Inside that gift-wrapped box is a Turbospoke.  This is an attachment for X-Man's bicycle that will make his bicycle sound like a dirt bike.  My apologies in advance to the neighbours, lol.  The Sky Ripperz (a Summer Sizzler toy) are guaranteed to be a hit…we are waiting for the first sunny day we get to pop those out of the package.
I'm excited to announce that I will be getting the chance to review another Mastermind Toys product soon, so stay tuned for my review…and for your chance to win your own Mastermind toy!
Many thanks to Lisa, Ryan and all the great staff at Mastermind Toys for making our time at Mastermind Toys Kanata a fun one!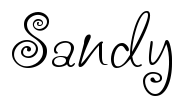 Disclosure:  Canadian Blog House received no compensation for this post.  All opinions are my own.