I love to travel and have always considered myself someone who is well-prepared when I travel.  I make lists so I don't forget to bring something, and I don't leave anything to chance when I travel far from home, especially outside of Canada.  I've often relied on travel guides to help me plan my trips. They help me prepare for my trip, and highlight some of the must-see and do attractions of the places I will be visiting.
So when Rough Guides recently sent me a trio of their Rough Guides travel guides…I was all ready to pack my bags and jet off into the sunset!! Well…not really. Sadly there is no big trip on the horizon for me right now but, I can still immerse myself in the culture and treasures of both Italy and England, thanks to Rough Guides!



You'll notice I was also sent a Rough Guide To Canada.  I wanted this one because, let's face it, where do we all tend to travel the most? That's right! Within our own country! Since I already know a lot about Canada, and my city Ottawa, I figured that reviewing the Rough Guide To Canada would help me to discover how good these travel guides really are.
Let me just say, the Rough Guide To Canada should be in the backpack or suitcase of every person traveling our great country.  Just a quick glance at this Rough Guide told me that but, as I dug deeper into the guide, I was convinced this was a great traveler resource.  There are so many things I love about the Rough Guide To Canada. Here are just a few things:
29 Things Not To Miss – Looking over this list, I've done 8 of them…and now want to do the other 21!!

Tips on "Getting There" "Getting Around" "Accommodation" "Food and Drink" "Festivals" and more. All great tips for any traveler!

Basic information concerning our weather, money, internet, time zones, mail, etc. – this is information all tourists should know when traveling around Canada.
The majority of the Rough Guide To Canada contains a wealth of information, photos and maps featuring a great number cities and areas across Canada. After reading the section about the city I know best, Ottawa, I would have to say this guide is "bang on".  I even learned some great things I never knew about Ottawa's early history…and some fabulous places to eat that I never knew existed, like Hintonburger.  Apparently, they just may have the best burgers in town! I'm thinking I should visit soon!
The amount of information contained within all of these Rough Guides is incredible. The guides we received are recent editions, published in 2013, with the exception of The Rough Guide To England which was published in 2011.  All come with easy-to-read maps, expert reviews, itineraries, comprehensive listings, and so much more. If you love to travel…you'll love Rough Guides!

Thinking of traveling across our great country…or maybe even to England or Italy? Rough Guides is offering up all three of these great Rough Guides to one lucky Canadian Blog House Reader!!
Here's how you can enter for a chance to WIN: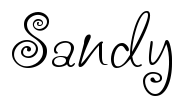 Disclosure:  Canadian Blog House was sent these books in exchange for a review.  All opinions are our own.