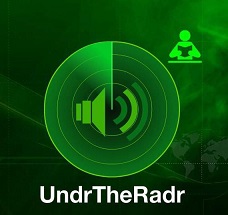 This app has been fascinating me for a couple of months now, ever since my boyfriend and I heard about it via a segment on CTV News.  Why do I find it fascinating? Because it's a ringtone app that can only be heard by teenagers and young adults.  This app is called UndrTheRadr,  and was invented by a 14-year-old Canadian by the name of Aanikh Kler.
From Aanikh's bio:
"Yes my generation loves their cell phones- sometimes more than anything else. And yes, my generation loves the latest technology and we love our independence. But we also love to give and to share. We care about our world and we all want to make it a better place. This is what motivated me to create the UnderTheRadar Ringtone app to support Free the Children for young people seeking education in developing countries. I wanted to harness the awesome power of young people everywhere and the latest technology to spark awareness of problems many teenagers and young people don't even think about. Many of us don't know that it only takes a dollar a day to feed, clothe and send a kid to school in developing countries. Many of us don't know that for twenty-five dollars, you can provide someone clean water for the rest of his or her lives!"
This app uses frequencies for the ringtones that (in general) only people under age 21 can hear.  What does that mean? Think about it. It means that teenagers with iPhones who download this app have the ability to hear phone calls and texts without teachers or parents hearing them.  Great concept…just not sure what I think about it.  Thinking back to my devious teen-aged mind, I'm sure I would have been using this in plenty of places I shouldn't have been, lol.
So now I'll tell you why this app really fascinates me.  It's because my boyfriend, who's in his late 30's, can actually hear these ringtones….and I can't!  Huh? No fair! Yes, we've done a few tests with this app involving X-man, his 7-year-old son, and they both can hear the same ringtones.  Turns out, my boyfriend can hear dog whistles too, so I guess there is something unique to his adult hearing.  Doesn't matter how silent the room, or how hard I listen, I can't hear a darn thing when it comes to those ringtones!
What I really like about this app is the fact that 20 cents from every 99 cent download of this app is donated to Free The Children, an international charity, started by Craig Kielburger, that helps children around the globe.  Not only is it impressive that a 14-year-old came up with the idea for this app, but that he chose to make sure that a portion of the sales of his app go to a great charity.  His parents must be pretty proud of him!
So give this app a try for yourself.  Can you hear the ringtones? Your kids? Your dog?  I'd love to know if any of my readers can hear these ringtones.  I just can't promise I won't be jealous of your finely tuned hearing if you can.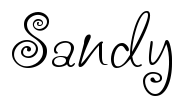 Disclosure:  Canadian Blog House received no compensation for this post.  All opinions are my own.