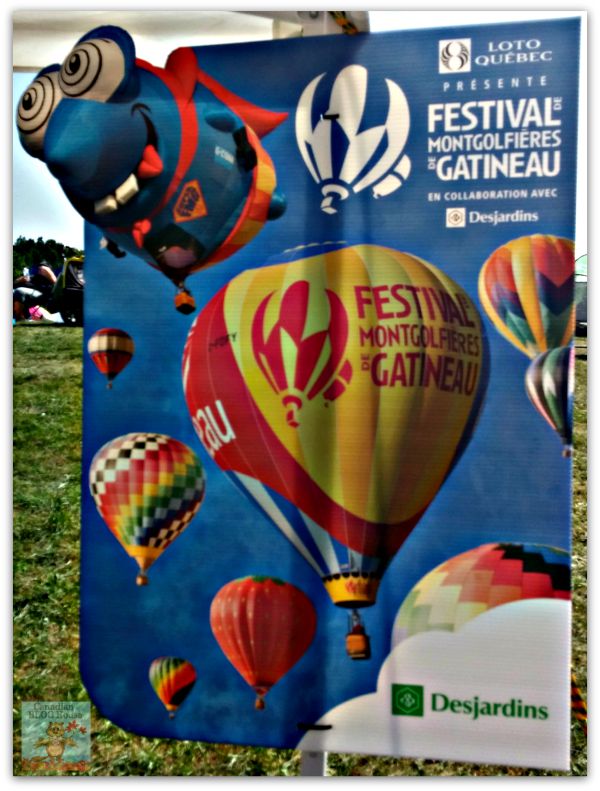 This past weekend was our very first visit to the Gatineau Hot Air Balloon Festival, held at Parc de la Baie in Gatineau, Quebec. Thanks to a magnificent blue sky, and no wind, the day couldn't have been better for a festival celebrating the big, beautiful balloons that create a spectacle in the skies over Ottawa-Gatineau every Labour Day weekend.
Just to give you a little background about this beloved Gatineau festival, Festival de Montgolfières de Gatineau (as it is known to French Canadians) originated way back in 1988! Touted as the 5th largest hot air balloon festival in the world, and the largest in Canada, Festival de Montgolfières de Gatineau attracts pilots from all over Europe and North America to come fly their hot air balloons over the National Capital Region, to the delight of citizens and tourists alike.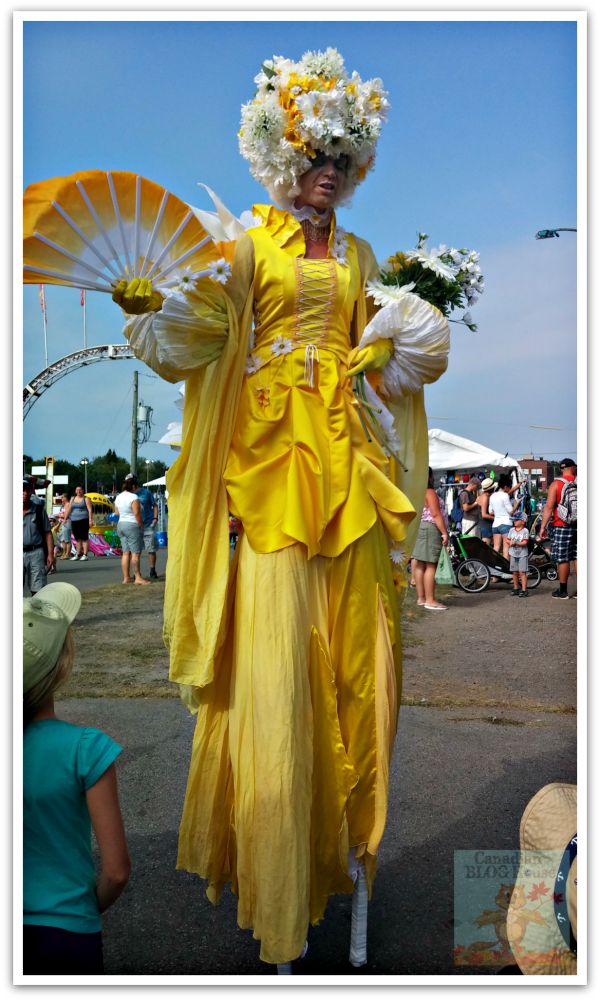 On the day we visited, we weren't up early enough (6:30-7:30AM) to catch the lift off of the spectacular hot air balloons, but that didn't matter to us. There was so much to see and do at the Gatineau Hot Air Balloon Festival, we had plenty of things to keep us occupied.
Of course, the minute we arrived, the only thing that was on X-Man's mind was heading right over to the amusement park and jumping on a few of the fun-tastic looking rides. That's right, the Gatineau Hot Air Balloon Festival comes complete with an amusement park full of rides, games, food, and of course, cotton candy!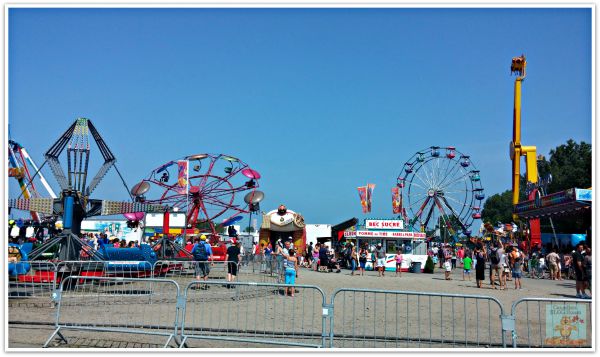 For just $27, visitors can purchase a bracelet that allows unlimited rides all day. A great deal, especially if you have kids who are thrill-seekers. Turns out, X-Man is a thrill-seeker. For the first time in his nine years, X-Man decided to go on a few rides ALL BY HIMSELF. This alone was impressive. Even more impressive was the first ride he chose to go on alone – "The Booster"! I love rides but, I couldn't stomach this ride the day we were there:
Hope I didn't make you dizzy watching the video. I sure made myself dizzy filming it!
Although I did manage to get myself on one of the crazier rides at the festival, the ferris wheel was more my style.
From high atop the ferris wheel, I got a wonderful view of the festival grounds, with Gatineau and Ottawa in the background. I could have stayed on the ferris wheel all afternoon, enjoying the view…and the breeze. It was an unusually HOT weekend in the Ottawa-Gatineau region, so hopping on the rides was an excellent way to cool down a little.
Here's another favourite ride of mine – especially on a hot, sunny day!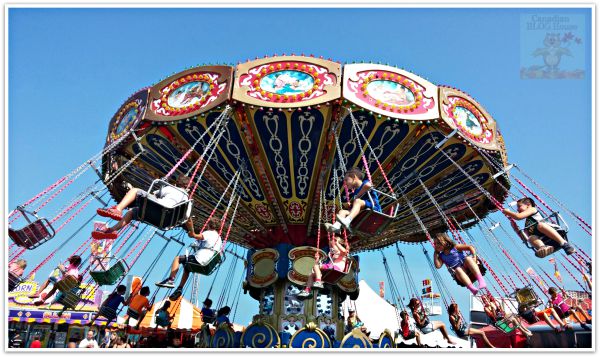 We managed to convince X-Man to leave the amusement park area for a short while so we could check out what else was happening at the festival.
First up – a Classic Car Exhibition!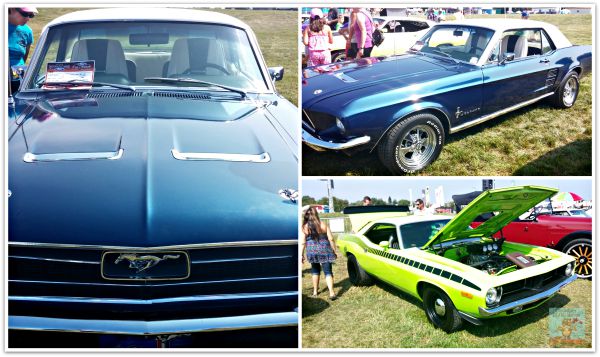 Two long rows of classic cars lined the field in the hot air balloon lift off area. There we could wander around checking out all the cars, including the sporty blue Ford Mustang….. pictured above.
While mingling amongst the classic cars, a partially inflated, rainbow-coloured hot air balloon caught my eye. When I noticed people walking inside it, I just had to go take a peek myself!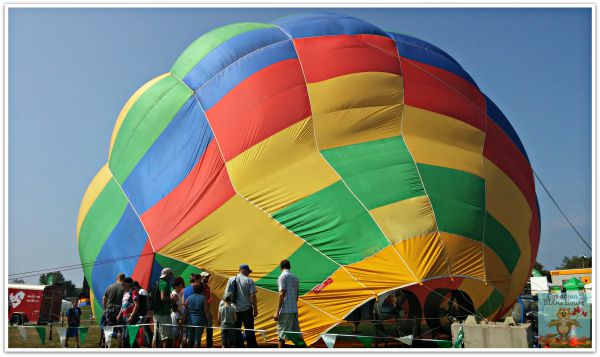 Yes, of course I wandered up and took a walk inside the balloon! One step into the balloon and I suddenly felt very small! I took a couple of photos but, they really don't do any justice to the actual experience of walking inside one of these giant "air bags". It was a fun experience and a great idea for those (like me) who miss seeing the early morning/evening lift offs of the hot air balloons.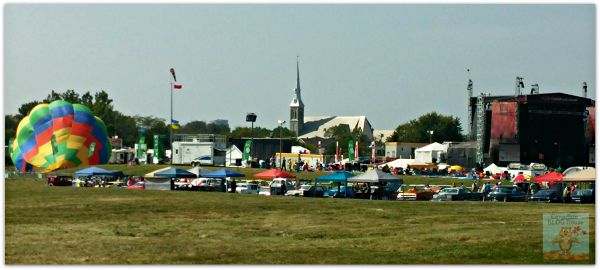 Our time was limited at the Gatineau Hot Air Balloon Festival, so we didn't manage to catch any shows, but from what we saw, the Casino Lac Leamy stage looked like a great place to watch a concert! You can bring your own lawn chair and relax in comfort while you watch one of the many great entertainers performing over the weekend.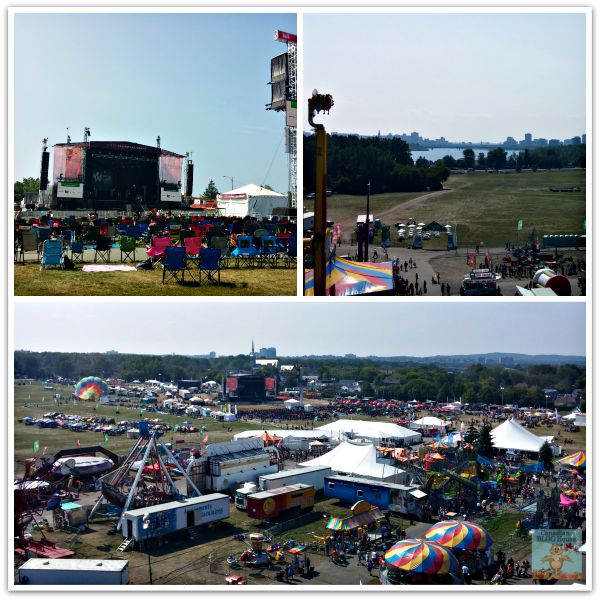 The Gatineau Hot Air Balloon Festival takes place over 5 days. A fun-filled day at this festival can include watching the lift off of the featured hot air balloons, riding amusement park rides, enjoying several musical concerts, buskers, the Arts, Crafts and Wellbeing Big Top, kid-friendly snacks and food, and even a ride in a hot air balloon! For $200 (per person) you can experience a hot air balloon ride over the cities of Ottawa and Gatineau. What a view that would be!
If you go, here are a few tips to make your day at the Gatineau Hot Air Balloon Festival even more enjoyable!
Go early! If you wish to see the hot air balloons lift off, you need to be there by 6:30AM (you can also see balloons lift off in the early evening). Even if you don't intend to watch the lift offs, go early! Early morning is cooler (if the weather is HOT like it was for us), there is ample parking available, the line ups for rides aren't long, and you'll find a great spot to set up your chairs for the concerts/entertainment. We loved being there early. By the time we had to leave around 1:30PM, loads of people were entering the park.
Bring cash. It's "cash only" payment at the midway, and we were required to pay cash for our lunch purchase as well.
If you are planning to enjoy the amusement park, wear proper shoes. Flip-flops aren't secure enough for some of the more thrilling rides.
Bring minimal personal items with you. Parc de la Baie is a big park. You will be walking quite a bit. We spotted a gentleman walking around with a big backpack on his back – and he did not look comfortable.
DO NOT be concerned about any language barriers! Everyone I spoke with was able to speak with me in English. We were very disappointed to see such a small number of Ontario license plates in the parking lot of the festival. If you live in Ottawa and don't drive across the bridge into Quebec to check out this great festival, YOU are missing out! Be sure to put this festival on your "must-see" list for next summer!!
You will not go hungry or thirsty. There were 40 food concessions at the festival. A great variety of food options to choose from. Of course they had poutine (my fave!).They even had lemonade stands with fresh-squeezed lemonade (so thirst-quenching on a hot day!).
Love rides? The Gatineau Hot Air Balloon Festival has one of the best amusement parks around. Not only is there a great selection of rides (from tame to thrilling) but, the length of each ride seems to be at least double that of any ride we have been on at local fairs and other amusement parks in our opinion. The rides were definitely impressive and long, and we all noticed this fact.
We hope to return to the Gatineau Hot Air Balloon Festival next year. For all we experienced, we still missed so much.
Plus, I've now got a new item on my bucket list – a ride in a hot air balloon over the National Capital Region!
By the way, my video of The Booster was captured and streamed live via Periscope. Are you on Periscope? I'd love to follow you there! You can find me at @CanBlogHouse.
Have you ever been to the Gatineau Hot Air Balloon Festival? What is your favourite thing to see or do at the festival? What did we miss out on? We'd love to know!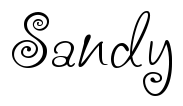 Disclosure: Thanks to Outaouais Tourism for providing us with admission to the festival! All opinions are our own.