If you are a dessert lover like I am, any cake or cookie that includes "red velvet" in its name, is something you just have to try! Personally, I've never met a red velvet cake I didn't like!
With Valentine's Day just around the corner, this recipe, from my friend Kim over at Tales of a Ranting Ginger, is particularly timely. Featuring a beautiful red colour, cream cheese icing, and pretty sprinkles, these Red Velvet Mini Cupcakes are sure to please all your special Valentine's – big and small!
Here's Kim to tell you all about her Red Velvet Mini Cupcakes! Bet you can't eat just one!
---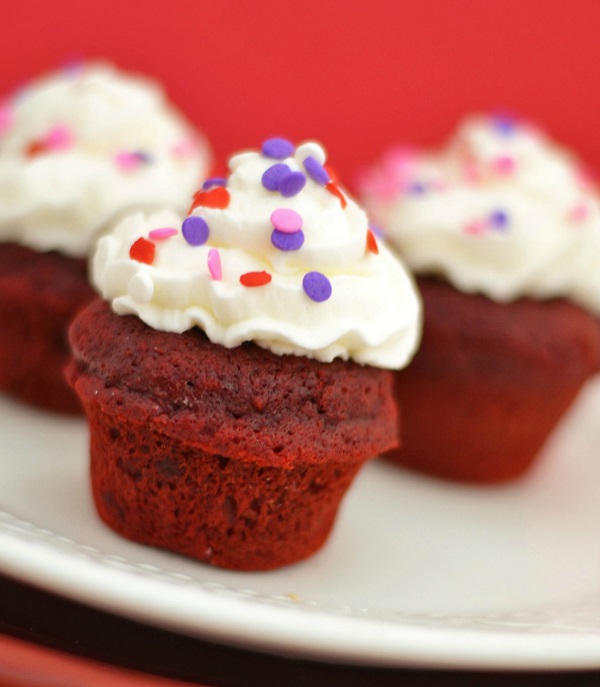 Valentine's Day is a family day in our home filled with fun and pretty much laid back. We bake up goodies and hang out enjoying each others company while watching the latest family movie on TV. Nothing fancy, nothing romantic, just good old-fashioned family fun. Our youngest just turned seven and is a big fan of anything with icing and sprinkles. We always make sure to stock up and share what we bake with friends and loved ones. One of her favourite recipes is the Red Velvet Cupcakes we make out of a box. For her, it is all about the icing and decorating.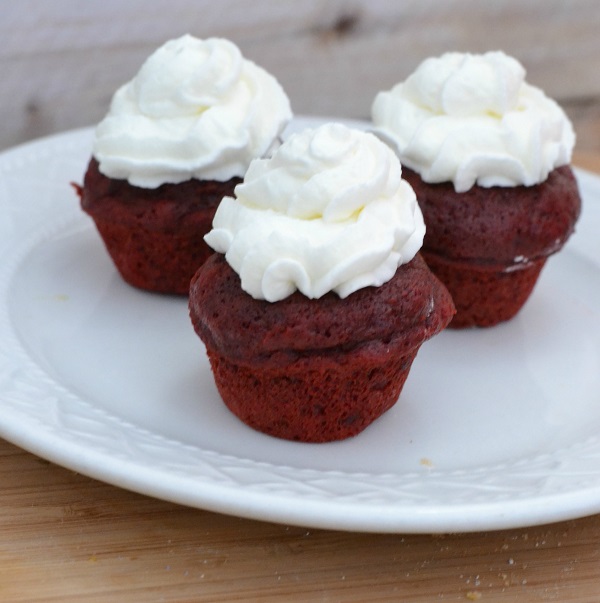 This recipe is good anytime of year but Valentine's Day seems to be when we bake it up most! Using mini muffin tins makes this a fun treat for small hands and sharing but you can add to larger tins if needed. You will just have less cupcakes of course 🙂 Hope you enjoy it.
Visit Tales of a Ranting Ginger to find out just how easy it is to make these delicious Red Velvet Mini Cupcakes! 
Check out more family fun posts on reviews, giveaways, food, travel and more from Tales of a Ranting Ginger a Canadian mom of four!