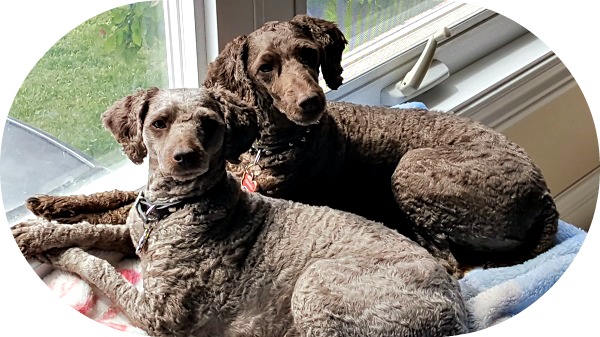 Dog owners know that feeding their dogs, whether it's dog food, or dog treats, can be a difficult thing. Things like digestive problems, allergies, and fussiness, can make the search for the perfect dog food, and dog treats, seem like a frustrating science experiment!
If your dog suffers from digestive problems, you know how "fun" that can be – for both dog and owner!
Guinness suffered with constant diarrhea for the first year and a half of her life, until I found a dog food her stomach could tolerate. Bella has a stronger stomach but, she is a very fussy eater! These issues have caused a lot of stress when trying to find dog foods and dog treats that are suitable for both dogs.
Due to the fact that Guinness had such a struggle with her tummy problems, dog treats were out of the question for quite some time during our trial and error period with dog food.
Once Guinness' stomach had settled down, I started to explore options for dog treats.
What I discovered during the quest to find dog treats that were nutritious, compatible with sensitive stomachs, and tasty enough for Bella, was that there are a lot of options but, not all of them good ones.
Recently, I was contacted by the folks at VitaLife, maker of all natural dog treats.
VitaLife – Made With Love, Naturally
So who are VitaLife?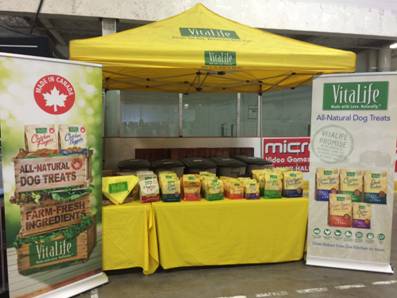 "We are avid dog lovers and experts in canine health, wellness and nutrition. We pursue and promote active and healthy lifestyle for dog owners and their furry friends.
We've been in the market for over 10 years. VitaLife brand is highly recognized in Canada, keeping its position as an undisputable market leader in the sub-segment of natural dog treats."
As soon as I saw the VitaLife logo, I knew I had seen their treats at my local pet food retailer. I had just never explored their dog treat options…until now.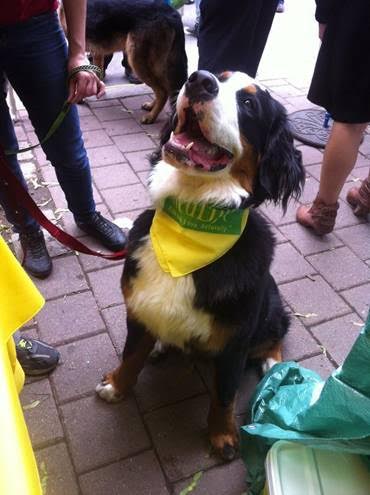 You probably won't find anyone more skeptical of dog treats than me. What ingredients they contain, how they are made, and even where they are made, are things that are always on my radar. My dogs are family, and I don't trust just any treats for my dogs.
According to VitaLife and their VitaLife Promise, their dog treats are made with only "human-grade" ingredients, contain no "by-products", and contain only natural ingredients.
"VitaLife All Natural premium dog treats are specially formulated for healthy snacking, and are made with only the finest, carefully sourced, pure and simple ingredients.
We have made a genuine commitment to provide all natural, wholesome, healthy dog treat products that you can feel as good about feeding to your dog as we do to ours Each treat is oven roasted to perfection, and then carefully hand packed before being delivered to your local retailer. You can feel confident knowing that our product is coming straight from our kitchen to yours."
VitaLife dog treats include:
Chicken Tenders
Duck Tenders
Chicken Chips
Apple and Chicken Wraps
Sweet Potato and Duck Twists
Sweet Potato and Chicken Twists
These VitaLife dog treats sound good enough for this dog owner to eat! But of course, I'll leave the eating of these treats to Guinness and Bella!
I love the fact that VitaLife jerky style treats, like their latest innovation, Apple & Chicken Wraps, are made with only one or two ingredients. In my opinion, the fewer ingredients in a product like this, the better! Driven by the latest market trends, VitaLife is constantly innovating and creating new best-sellers.
VitaLife dog treats are an excellent source of high-quality animal protein, something that is vital to your dog's good health.
The folks from VitaLife really enjoy communicating with their customers and getting feedback from them. You may even catch VitaLife at one of pet shows in Toronto as they participate in some of Canada's top pet shows including Woofstock, Canadian Pet Expo, and others.
It's apparent from testimonials from customers on their website that VitaLife dog treats are well-loved by dogs everywhere. You know your dog treats are special when you get customers stating "This is the only treat my dog will eat".
Looks like it's time for me to head to my local PetSmart and pick up some VitaLife dog treats!
For more information on VitaLife Dog Treats, be sure to like VitaLife on Facebook, follow VitaLife on Twitter, or follow VitaLife on Instagram!
You can purchase VitaLife treats in the biggest national retailers across the country, as well as in specialty pet shops.
Do you feed your dog treats? Have you ever fed your dog VitaLife Dog Treats?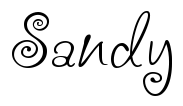 Disclosure: Canadian Blog House received compensation in exchange for this post. All opinions are our own.