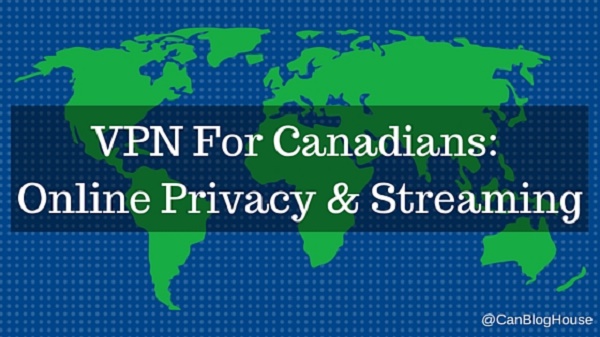 Canada's TV and film industries don't exactly put out a high volume of content. Like most English-speaking countries, Canadians love their American entertainment.
While Canadians can get their TV and movie fix from a cable subscription, more and more homes are turning to the internet to stream video on demand. The problem for Canadians is that much of the content from other countries is geo-locked. That means viewing is limited to a specific location.
Luckily, there's a way around this obstacle: virtual private networks. VPN services allow you to reroute your connection through a server in a location of your choice. To the website–be it Netflix, Hulu, or Spotify–you can make your computer in Montreal look like it's in Los Angeles. This evades geographic restrictions and opens a wider catalog of shows and other entertainment at a fraction of the cost of a cable subscription.
One of the top VPN providers, ExpressVPN, has servers spread out across 11 US cities. Canadians can simply choose which one is closest or use the built-in speed test feature to see what location offers the fastest download rate. After the VPN client is installed and authenticated, users simply choose a location and hit the connect button. The process is exceedingly simple and doesn't require any complicated setup or configuration.
ExpressVPN reports that 81 percent of Canadians it surveyed agree that the US has a better Netflix selection than Canada. Even if you're not a Netflix user, content around the world is suddenly put at your fingertips with a VPN.
Do you enjoy soccer or F-1 racing? Connect to VPN servers in the UK or elsewhere in Europe to watch free live streams from broadcasters like the UK and Sky. ExpressVPN's servers are scattered across 78 different countries, so nothing is off-limits.
Using a VPN is in no way illegal, but if you're worried about privacy, VPNs have you covered. All your internet traffic is encrypted, and your true location and IP address–a series of numbers that identify your computer–are masked from view. ExpressVPN even goes a step further with a guarantee that it will not monitor your activity or log session data. On top of that, the company is located in the British Virgin Islands, so not even authorities from the US and Europe can coerce it into divulging user data.
You might have heard of Canada's two infamous internet privacy laws, Bill C-11 (the Copyright Modernization Act) and Bill C-51 (the Anti-Terrorism Act). Under the former, internet service providers must log their customers' activities for the previous six months. The latter broadened Canadian authorities' surveillance powers to share information on Canadian citizens between government departments and disrupt their travel and finances if they're suspected of terrorism. VPNs shield internet users who don't want authorities snooping through their online activities and making them vulnerable to thieves and hackers. ExpressVPN supports pro-privacy and anti-surveillance organizations like the Electronic Frontier Foundation, OpenMedia.ca, and The Canadian Internet Policy and Public Interest Clinic.
I admit, I didn't know much about VPN until a few months ago. A recent trip to the United States made me realize that VPN is something that would be great to have when having to use multiple public WiFi's while traveling.
Have you ever thought of using a VPN? Would you use it more for streaming your favourite show, or for online privacy when using public WiFi while traveling, or while at your favourite coffee shop?