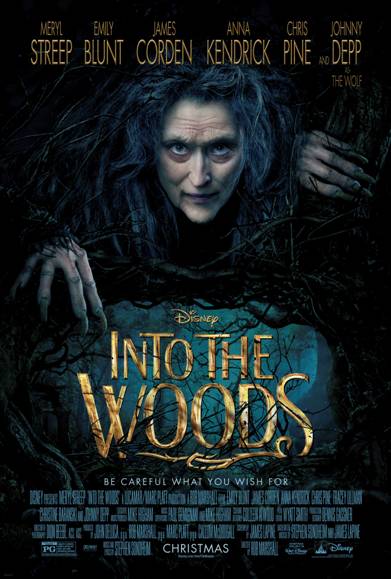 There is a lot of buzz about Disney's latest film release, Into The Woods, starring Meryl Streep, James Corden, Emily Blunt, and a cast other great actors. I love how this film combines so many beloved characters all into one magical movie.
"Into the Woods" is a modern twist on several of the beloved Brothers Grimm fairy tales, intertwining the plots of a few choice stories and exploring the consequences of the characters' wishes and quests. This humorous and heartfelt musical follows the classic tales of Cinderella (Anna Kendrick), Little Red Riding Hood (Lilla Crawford), Jack and the Beanstalk (Daniel Huttlestone), and Rapunzel (MacKenzie Mauzy)—all tied together by an original story involving a baker and his wife (James Corden & Emily Blunt), their wish to begin a family and their interaction with the witch (Meryl Streep) who has put a curse on them. Rob Marshall, the acclaimed filmmaker behind the Academy Award®-winning musical "Chicago" and Disney's "Pirates of the Caribbean: On Stranger Tides," directs the film, which is based on the Tony®-winning original musical by James Lapine, who also penned the screenplay, and legendary composer Stephen Sondheim, who provides the music and lyrics. Produced by Marshall, John DeLuca, "Wicked" producer Marc Platt and Callum McDougall, "Into the Woods" will be released in theatres

Dec. 25, 2014

."
Into The Woods opens in theatres across Canada on Christmas Day! So, if you are looking to add a little extra fun to your festivities, be sure to check your local listings for showtimes!
Want to see Into The Woods BEFORE the rest of Canada does? Here's your chance to win a pair of tickets to a screening in select cities across Canada on DECEMBER 17TH!  You can WIN a pair of tickets to the following screenings:
CALGARY
Wednesday, December 17th
7:00pm
Cineplex Odeon Sunridge Spectrum Cinemas
EDMONTON
Wednesday, December 17th
7:00pm
Cineplex Odeon North Edmonton Cinemas
OTTAWA
Wednesday, December 17th
7:00pm
SilverCity Gloucester
TORONTO
Wednesday, December 17th
7:00pm
Cineplex Odeon Varsity Cinemas
VANCOUVER
Wednesday, December 17th
7:00pm
Cineplex Fifth Avenue Cinemas
WINNIPEG
Wednesday, December 17th
7:30pm
SilverCity Polo Park
Thanks to our friends at Disney for providing all these passes for our readers! Here's how YOU can enter to WIN: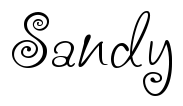 Disclosure: Canadian Blog House did not receive compensation for this post. All opinions are our own.