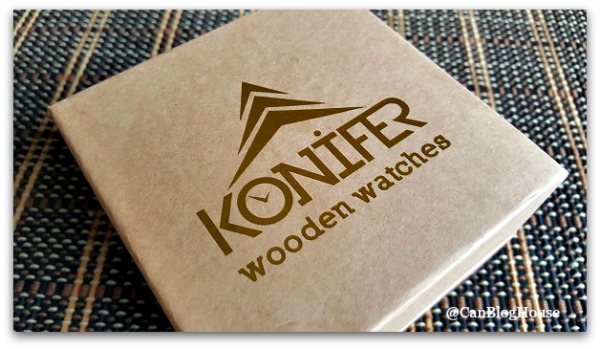 Watches used to be an essential piece of a person's attire. If you wanted to know the time wherever you were, you needed to wear a watch.
These days, with everyone carrying around a mobile phone, it almost seems like watches are going out of style.
Except when it comes to watches like our new Konifer Wooden Watch.
Style?
This watch oozes style. Canadian style!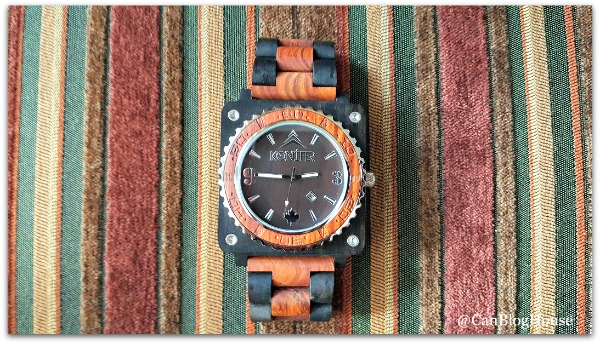 Canadian-based Konifer "is the fruit of combined effort of passion, interest & will. The fine material; "wood" our first passion, is the source of inspiration for all our work. We sculpt the time straight from raw materials, into a SPLENDID & DESIGN wooden watch!
Our commitment: To offer you a truly original collector's item to be proud of. Not just a reliable wooden watch, but a "one of a kind" beautiful work of art, that provides many years of pride and lasting beauty."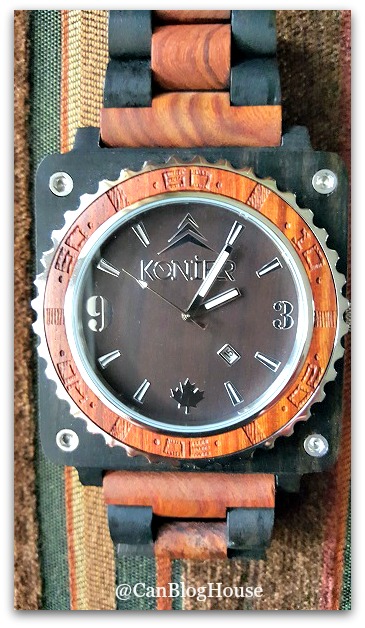 The attention to detail is evident in this Konifer Adirondack Ruby beauty!
Of course, I adore the maple leaf (something you'll find on every Konifer Wooden Watch).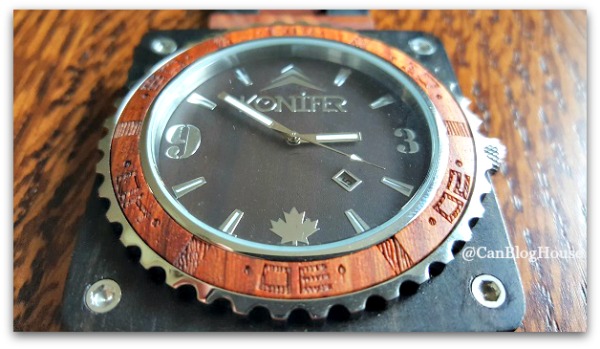 "If a unique watch is what you crave, your search is over. Few watches can earn the types of looks and comments that our Adirondack Ruby does. In fact, our Adirondack Ruby stands alone as one of the most unique wooden watches we sell. What makes this timepiece so distinctly striking and popular? Beyond the eye-catching round-on- square dial, the bold red and black color has made this wooden watch unique and distinct. Created entirely from a blend of pure, sturdy ebony and luxurious red sandalwood, this timepiece features a dual-tone design that is unlike anything in the watch market today."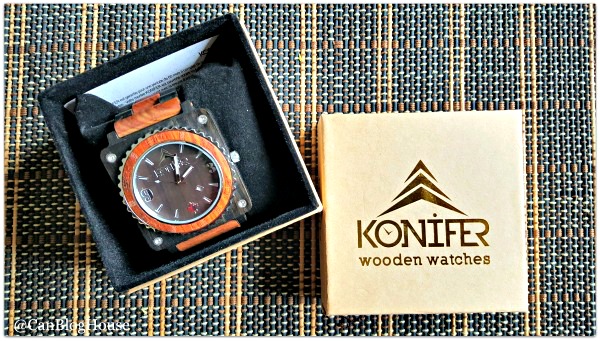 Features of the Adirondack Ruby wood watch include:
Fully handmade using eco-friendly construction

Non-toxic finish

Ultra-light, 45-gram weight

Fully adjustable, dual-tone band

Real "Allen" screws for distinct appearance

Sony battery

5 full year warranty
This Konifer Adirondack Ruby wooden watch is a gorgeous timepiece. I must admit, I liked this watch so much when I spotted it on the Konifer website, that I eagerly clicked over to the women's section to see if they had a women's Adirondack Ruby wooden watch. They don't.
And before you ask, I even tried this fabulous watch on my wrist, with the faint hope it would fit. Nope. Well, it's not that it wouldn't fit with some adjustment to the sizing but, the actual face of the watch is much too big for my smaller wrist.
Sorry ladies, don't even think about it. This watch is definitely made for a man's wrist.
That's okay though…Konifer has plenty of choice when it comes to beautiful women's wooden watches.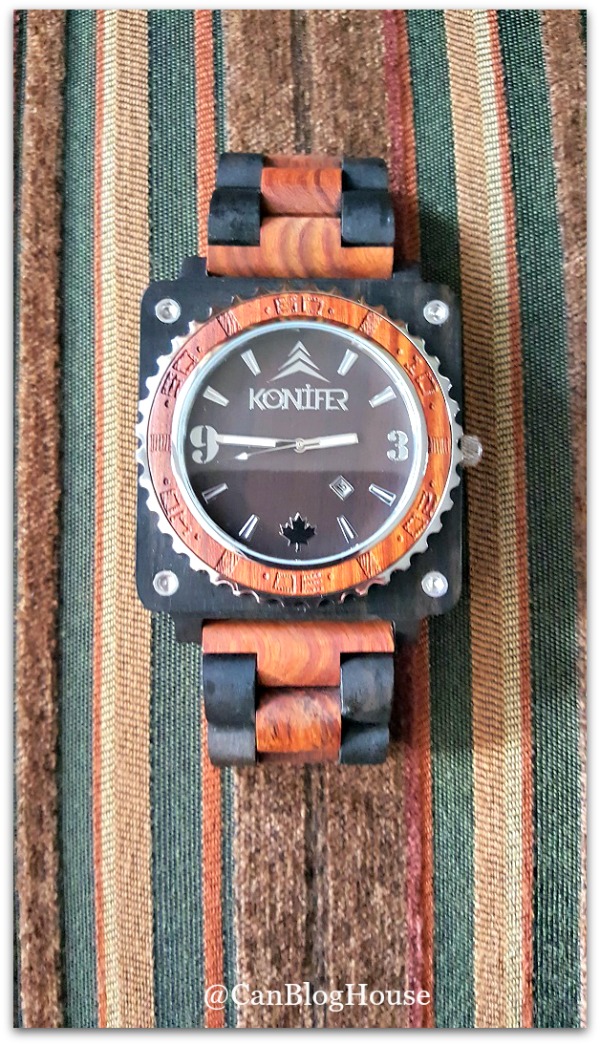 For those of you who want a little more shine to your wooden watches, Konifer now offers their eye-catching "Karbon Collection" – wood paired with stainless steel.
Konifer's product selection doesn't stop there. They also offer a choice of unique sunglasses, rings, and belts made from the finest woods.
While I love the product, something I'm also a big fan of is this:

Who doesn't love free shipping, and a long warranty? And planting trees? Yes! I'm impressed with the fact that "At KONIFER WATCH, conservation of our natural resources is very important! That's why, for each KONIFER product you purchase, we pledge to plant a tree via our partner WE FOREST!"
And….Konifer is Canadian…and you know how much I love to support a great Canadian product!
[bctt tweet="Looking for a unique gift this holiday season? It's TIME to think of Konifer! @KoniferWatch" username="CanBlogHouse "]
Be sure to follow Konifer Wooden Watches on Twitter and like Konifer Wooden Watches on Facebook to stay up-to-date on all the latest products and promotions!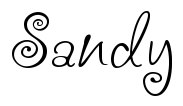 Disclosure: Canadian Blog House received the above product in exchange for this review. All opinions are our own.