The "Name Game" started a couple of years ago when my boyfriend and I were newly in love and still getting to know each other.
Treating ourselves to a night away from home, we checked in at the front desk of our chosen hotel.  I handed the desk clerk my VISA card, and as she handed it back to me she said "Thank you. Here's your card, Sandra."
Suddenly my boyfriend blurts out "I didn't know your name was Sandra!!"  Between the look of surprise on my boyfriend's face, and the look of shock on mine, one could only assume the naughty things that were running through the desk clerk's mind as she grinned from ear to ear.
For the record, my boyfriend was not some stranger I had just picked up and brought back to my room.  Instead, it seemed as though I had failed to tell him that, although he knew me by my name Sandy, my formal name is Sandra.  You see, I've never gone by the name Sandra, except under certain circumstances – like at the doctor's office, dentist's office, or on official documents where they want your formal name.  The only other people who have ever called me Sandra are my parents – and only when I was in trouble.  SANDRA!!!
I have nothing against the name Sandra, in fact I quite like it.  It's just that it's not "me".  I'm a pretty informal kind of person, so I happen to like my nickname better.
Silly me though.  I just assumed that everyone knew that Sandy was a nickname, or short form, of Sandra. Apparently, as I found out, that isn't the case!
My boyfriend and I still chuckle over that hotel incident from time to time.  It came up in a recent conversation again the other day after I was talking about a couple of family members by name.  It seems I'm not the only one whose formal name is "THIS" but they go by "THAT".  My boyfriend pointed out that it seems to be somewhat of a pattern in my family.
Here's the evidence (various members of my family):
Marjorie Suzanne – goes by Sue
William – goes by Bill
Margaret – goes by Peggy
Richard – went by Dick
Eleanor – goes by Ella
Isabelle – went by Izzy
Robert – goes by Bob
James – goes by Jim
Of course, many names are shortened into names that make more sense:
Gregory – goes by Greg
Marilyn – goes by Lyn
I really never thought of it until now, but seriously…
Robert.  I get it.  You can be Rob or Bert.  But Bob? Bobby? Where do those extra B's come from? Oh, and the Y?
Margaret.  Your name baffles me.  Sure, you've got a G and an E in your name but…Peggy?  Really?  I guess someone just decided to add a G, P, and a Y to morph Margaret into Peggy. Hmmmm…even Greta is a stretch for Margaret.  I guess it works….if we are talking anagrams (and even then, you don't use all the letters)!
William.  Will I get.  Willy too.  Even Will I Am.  But Bill?  Billy?  If you can replace a W with a B, why not a PH for Phil? Oh, I guess that's because Philip has already claimed that nickname (which actually makes sense).
Richard. Rich, yes.  Rick, Ricky, ok.  Still odd given that you have to add a random K and a Y, but somewhat understandable.  But Dick?  Really? I'm not even going to try to figure that one out. I was a little afraid to highlight this variation of the name Richard for fear of this post being censored for using a bad word. But back in the day when my Uncle Dick was born, Dick was a man's nickname, not his body part, lol.  I hear you snickering dear readers!
I am certain if I Googled all these nicknames I could easily find their origin and how they evolved from the names that they did. I'm sure there is a logical reason behind all of the odd variations of names I have mentioned.  After all, nicknames are a very common thing, and probably a large percentage of us are called a nickname instead of our formal name.  Not sure why.  I guess maybe it is just easier for us to shorten a name down to something with less syllables, that is easier to say.  Or maybe a nickname makes you sound stronger or smarter? Many names morph into something with a Y at the end of the name.  Does this Y make our names sound cuter,  younger or sexier? Some say it does.
Whatever their origin, nicknames are everywhere.
What about you? Do you go by a nickname?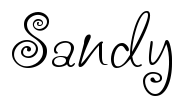 Disclosure:  Canadian Blog House did not receive compensation for this post.  All opinions are my own.