Dare I say it?
Fall is just around the corner.
I'm not ready to lose the summer sun and warm weather, however, I do enjoy the thought of checking out what's going to be "hot" this fall when it comes to autumn fashions.
I'm no fashionista but, I do tend to take a look at upcoming fashion trends each season, just to see what's in store for clothing styles before I head to the mall to update my wardrobe.
Fall 2016 fashion trends have already hit the runways. I was recently browsing the online versions of Vogue and Elle magazines and found both were offering up their thoughts on this fall's fashion trends.
While both fashion magazines are touting many of the same trends for fall, there are some differences. This is great for someone like me who likes to stay fashionable and up on the latest styles – without feeling like I need to buy a trendy style if I don't like it, or it doesn't suit me.
I like to take note of the designer fashion trends I see in these magazines and find comparable fashions available in the more mainstream shops and online stores like Lyst.
[bctt tweet="Partnering with the greatest designers & stores to bring you the world of fashion in one place @lyst" username="CanBlogHouse"]
Lyst, based in London and New York, offers a shopping experience unique to every user. The more you use Lyst, the more Lyst starts to understand your shopping habits. Over time, Lyst will start to show you only the things you love! You'll get a tailored shopping experience for you! Lyst allows you to list items to plan your wardrobe and wish lists. Lyst will also alert you to sales on anything you have listed, or when out-of-stock items are back in stock.
[bctt tweet="Discover more of the fashion YOU love at Lyst! @Lyst " username="CanBlogHouse"]
So after a bit of browsing and comparison shopping, here is my own "lyst" of must-have fall fashions…
---
10 Must-Have Fall Fashions
---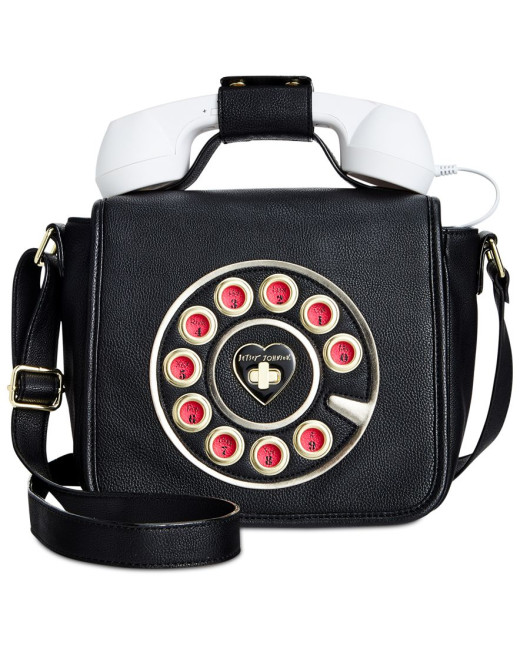 Handbags are always a must-have accessory for women to compliment a great outfit. This fall's handbag trends lean towards whimsical bags with thick, easy-to-hold straps. Think guitar straps. Not sure I want to go that thick myself but, I do adore some of these whimsical Betsey Johnson handbags – especially the rotary phone bag. You can really get a good grip on that one!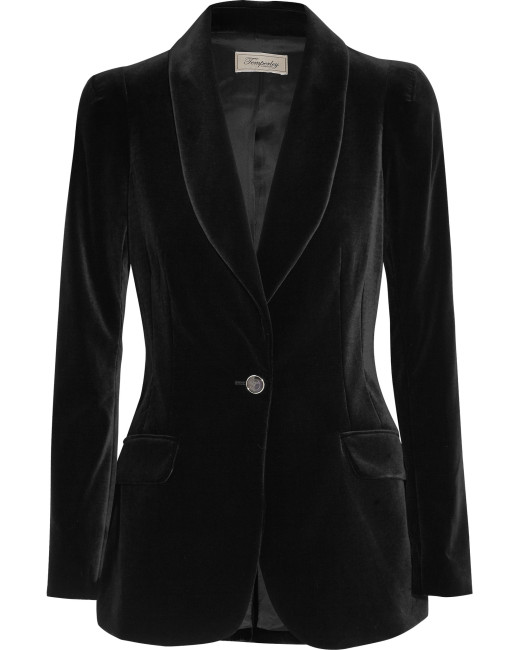 You read that right – velvet! Elvis would be proud that this year's popular fall fashions include velvet. But don't worry, we're not talking grandma's 70's velour pant suit. This fall's velvet fashions will have you turning heads – because you look "hawt" not "hot".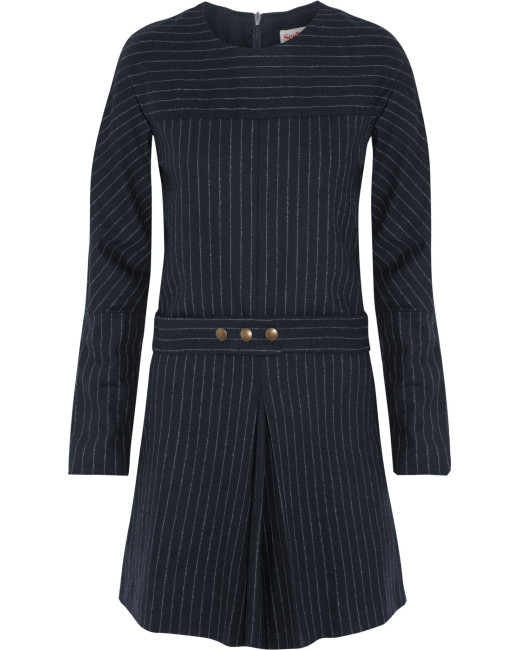 My mother used to tell me that "classic" fashions never really go out of style. Like pinstripes. I've lost track of how many times during my life that pinstripes have come back into fashion. In 2016-2017, the pin stripe is back. I guess I should have listened to my mother and kept my last pair of pinstripe pants!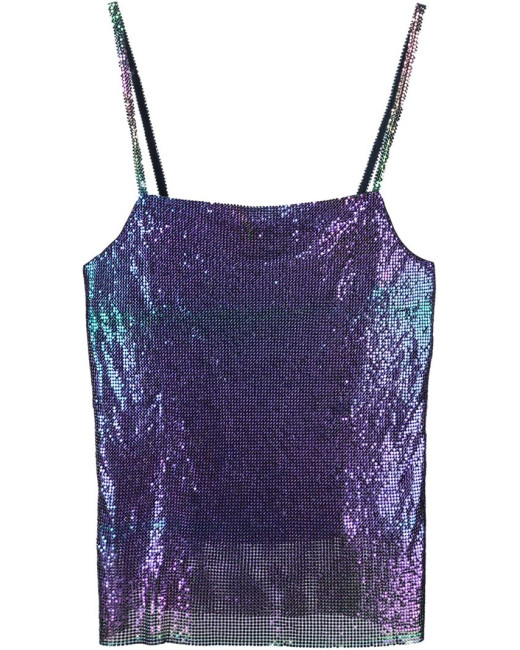 The shiny look of steely metallic is hot this season! From jackets, to tops, accessories, and jewelry, metallic fabric and details are where it's at for fall! Of course, a metallic look can come in other colours like this Rosie Assoulin purple metallic top, whose colour I adore.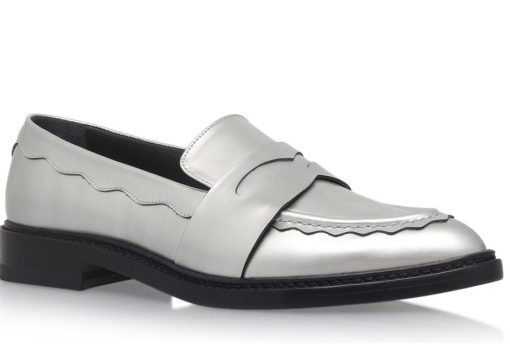 No matter what trendy style of shoe is in fashion, flats never really go out of fashion, do they? They don't for me. I love a great pair of flat shoes, and Lyst has some very stylish looking flats, like this pair of Christopher Kane Penny Loafers – in metallic silver no less!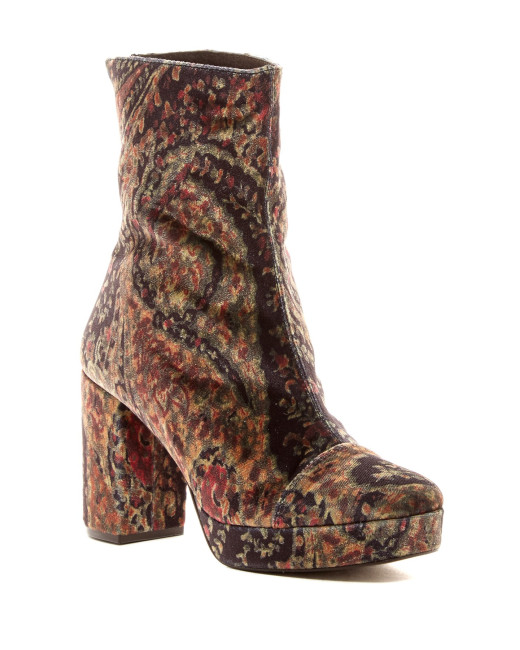 According to Elle magazine, heels inspired by the late David Bowie have been seen on the runway at no less than four fall fashion shows. These boots were made for walking – great colours and patterns, and wide, comfortable heels. Exactly the kind of heels I love. You'll find all kinds of these trendy, chunky-heeled boots at Lyst.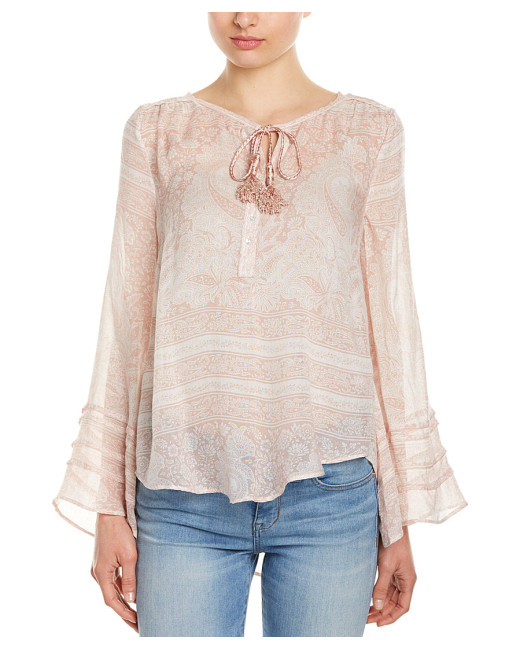 According to Elle magazine, extra-long sleeved tops are the trend this fall. I'm all for long sleeves but, I prefer to not have them hanging below my hands. I love the length and style of this long-sleeved Calypso top I found at Lyst. Pretty!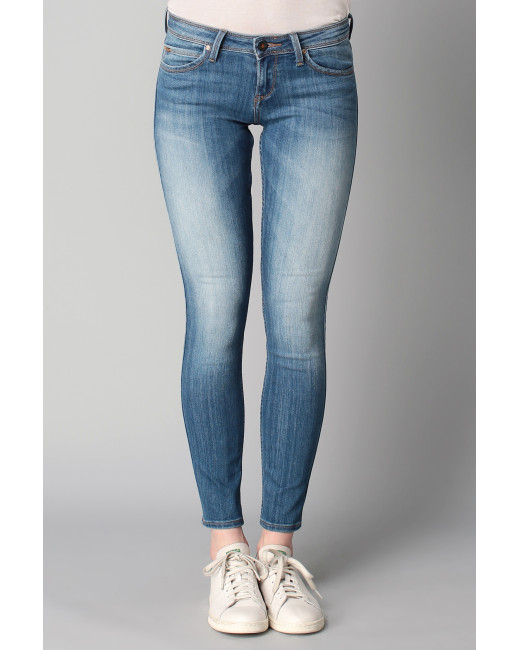 Another item that never really goes out of style are jeans. They are pretty much a staple in everyone's closet these days. That being said, popular styles of jeans come and go, and from the look of things over at Lyst, and around my city, skinny jeans are where it's at. Personally, I'm more of a boot-cut jeans girl myself. No matter your style of jeans, Lyst has you covered!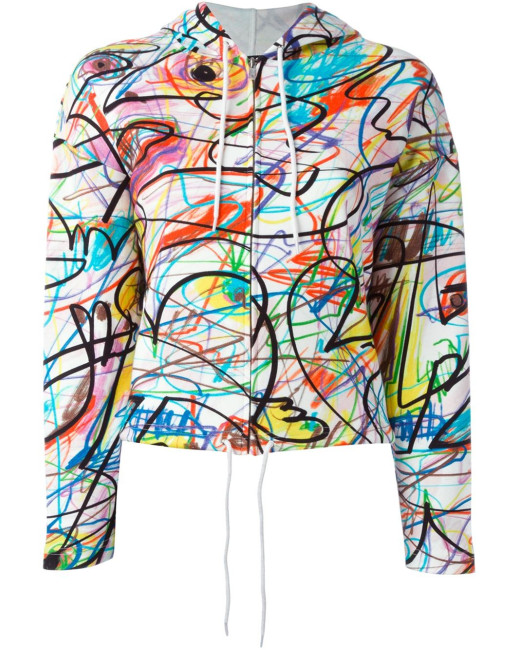 Sticking with the theme of comfort, I can definitely get into this fall fashion trend – hoodies. Choose a hoodie that is right for you and your style, whether it's a luxurious hoodie, or a whimsical hoodie that plays to your personality like this Jeremy Scott Scribbled Hoodie.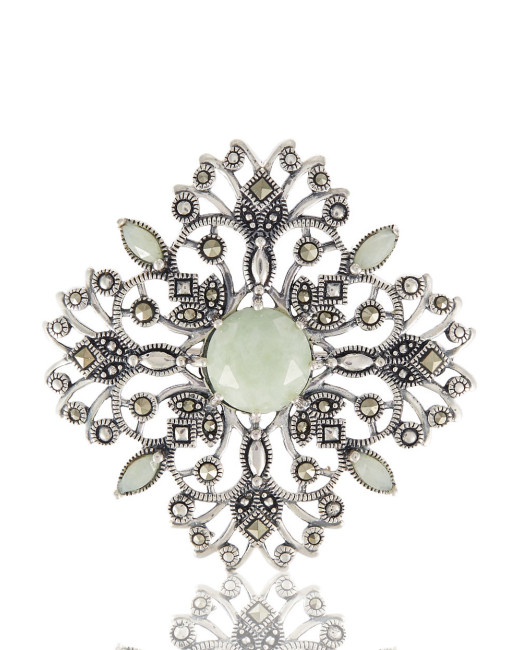 When I was growing up in the 1970s, brooches were a popular fashion accessory. I used to love watching my mum attach one of her many brooches to her every day outfits. She reserved the more beautiful brooches, made with pretty stones, for fancier occasions. I didn't realize I was such a Lord & Taylor fan until I started browsing on Lyst and found two beautiful Lord & Taylor brooches, including their Marcasite Flower Brooch.
'[bctt tweet="Lyst ~ The place for seekers. You are what you #seek. @Lyst" username="CanBlogHouse"]
To keep up-to-date with your Lyst follow Lyst on Twitter, Like Lyst on Facebook, follow Lyst on Instagram, and like Lyst on Pinterest!
Have you shopped at Lyst before? What items are on your "must-have" fall fashions wish list?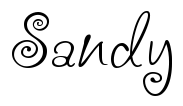 Disclosure: Canadian Blog House received compensation for this post. All opinions are our own.