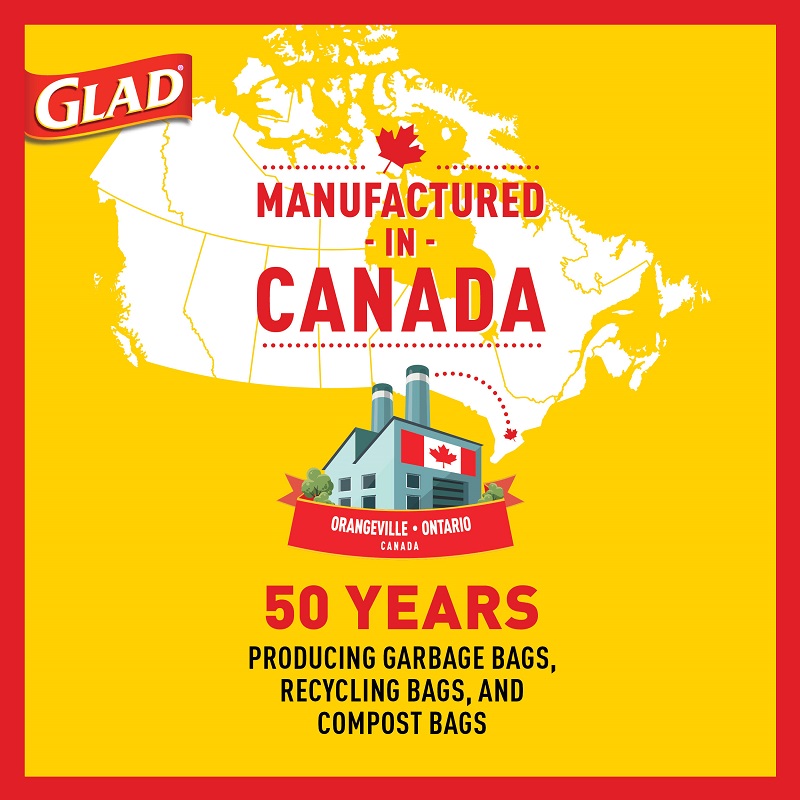 Canadian Blog House is GLAD to be Canadian and happy to partner with GLAD to bring you their uniquely Canadian story! All opinions are our own.
GLAD To Be Canadian
I'm GLAD to be Canadian.
I'm sure that comes as no surprise to regular readers of Canadian Blog House.
What may come as a surprise is one of the reasons why I'm GLAD to be Canadian.
Let me explain…
Invented In Canada
Here in Canada, we have a lot of things to be proud of. The list is practically endless, right?
Something that I've never given much thought to is all the life-changing products that were invented right here in the true north strong and free:
egg carton
IMAX
Wonder-Bra
paint roller
electric wheelchair
snowmobile
snowblower
plexiglass
zipper
walkie-talkies
In doing a little research for this article, I was shocked to find out that all of these items were invented by Canadians.
Did you know?
The garbage bag was also invented in Canada!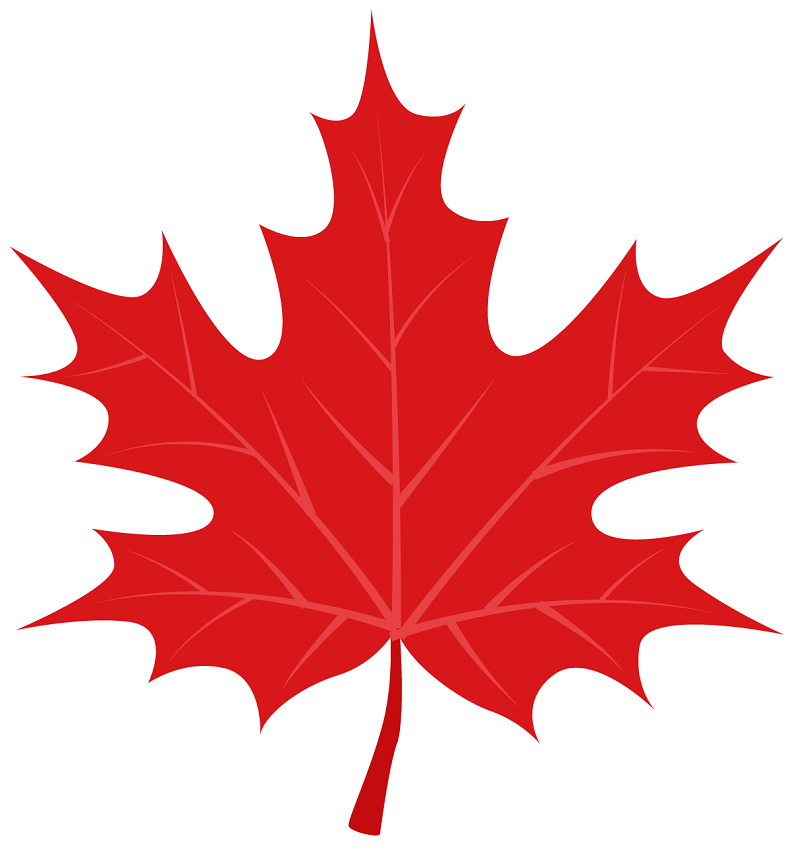 A Truly Canadian Story
"The garbage bag has Canadian roots, something that surprises many people.
Created in 1950 by Canadian inventors Harry Wasylyk and Larry Hansen, Union
Carbide Company bought the idea in the 1960s and began manufacturing the product
for household use under the name GLAD trash bags."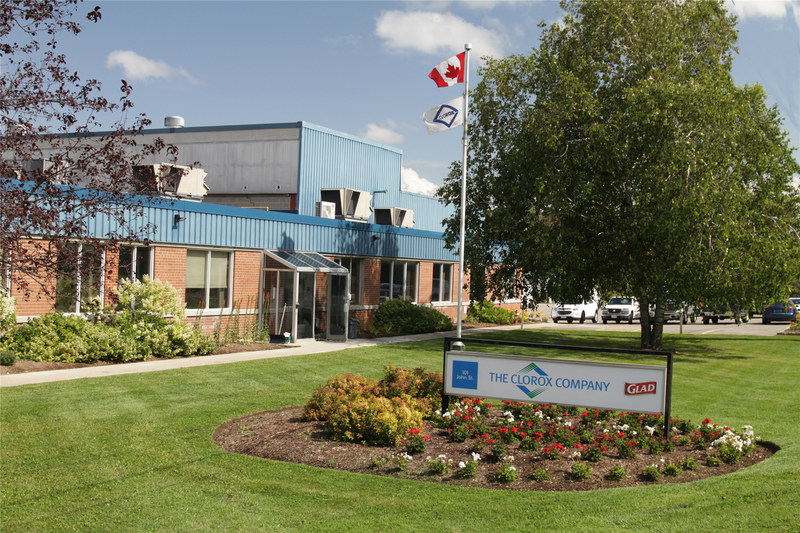 I'm not really sure why but, I always thought that all GLAD bags were made in the United States.
But they're not.
"For over 50 years, the GLAD plant in Orangeville (Ontario) has been quietly churning out
everyday household items – garbage, recycling and compostable bags – the sort of
essentials few Canadians spend much time wondering where the goods come from."
Employing 120 Canadians, this GLAD plant celebrated its 50th anniversary last August, the same year I celebrated my 50th birthday, making the GLAD garbage bag – and me – a pair of great old bags!
Ha! You know I just had to make that joke, right?! I'm always up for poking fun at myself!
Challenging Times
"For the past fifty years, (GLAD has) been creating innovative products to minimize the
amount of material going to landfills and supporting amazing recycling programs
across the country that set the bar for many others," says Peter Reynolds, the manager of the Orangeville Manufacturing Plant.
The notion of pride is very strong here at the facility," says Reynolds. "Not only in what we make, but we're very proud to have maintained a presence for more than 50 years in a very challenging manufacturing environment."
No Time To Waste
But wait…there's another Canadian connection to this story.
In 1971, a plastic material that decomposes when left in direct sunlight was developed by Canadian chemist, James Guillet.
Guillet's invention has paved the way "for compostable and more sustainable waste
management solutions which have been an important part of GLAD and the Clorox
Company of Canada's mission ever since."
Recently, the GLAD plant in Orangeville doubled its capacity for manufacturing compostable bags.
"The Orangeville factory is the sole manufacturer of Glad compostable bags for the
world, and is the backbone of Canadian waste diversion," says Mike Pilato, General
Manager, Clorox Company of Canada. "It truly is a Canadian story."

Great Canadian Pride
Just like the GLAD plant in Orangeville, I've been proudly Canadian for over 50 years!
So next time you reach for those GLAD garbage, recycling, and composting bags on your grocery store shelf, you can take pride in knowing you're buying Canadian, and supporting the local jobs of the fine folks in the great town of Orangeville!
Did you know the garbage bag was invented in Canada? Do you know of any other products that were invented in Canada? Share them with us!