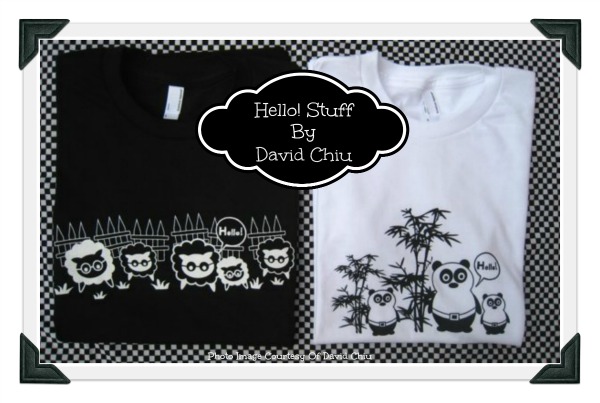 Hello! Stuff is designer David Chiu's fun, funky and minimalist line of graphic t-shirts, tote bags, notebooks, magnets, and more!  Started by David in 2006, Hello! Stuff was all about graphic t-shirts featuring characters robot, penguin, skull and pigeon.  After a favourable response from fans of his work, David decided to expand his product line to include other products, including my favourite, a cool looking Hello! Stuff penguin tote bag.  

I recently "met" up with David on Twitter after he started following Canadian Blog House.  As I often do when someone new follows me, I took quick peek at David's Twitter bio and noticed he had a blog.  David blogs at David Chiu's Stuff, and it was on his blog that I first laid eyes on his Hello! Stuff design line.
I love how all of David's designs are drawn in black and white.  I find them very eye-catching. Being an animal lover, I especially love David's animal drawings.  Lucky for me, David offered to send me my very own Hello! Stuff penguin tote bag.  Here's a close up of the artwork on the front of my tote:
I have been using my Hello! Stuff penguin tote bag a lot this week, using it to haul stuff on various day trips, including stuffing it full of things to bring to the beach.  My Hello! Stuff tote bag is made of strong, durable 100% cotton canvas.  Even after all the hauling, stuffing, dropping and dragging around, my tote bag still looks brand new.  That is, except for some dirt on the bottom of the bag.  No problem though, my Hello! Stuff tote bag should wash up just fine.  According to the label, I can just toss it in the washer and dryer to clean it.  My tote bag is a great size, and I was surprised at how much it can hold.  This is definitely a bag I will be using on a regular basis.  Plus, the penguin design makes me smile every time I look at it.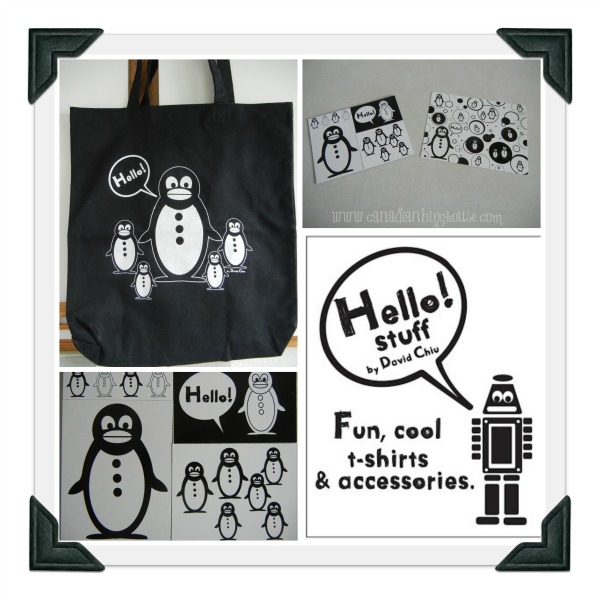 David also sent me one of his Hello! Stuff postcards and a set of fridge magnets.  I just love the fridge magnets! It's such a cute magnet set and features numerous variations of his penguin design. The magnets look great on my fridge…especially since the fridge is white.
As many of you know, I love to promote Canadians and Canadian-made products.  I'm also a fan of "unique" products, products you don't see on every shelf, in every store.  These are just a couple of reasons why I love David Chiu's Hello! Stuff products.  David and his Hello! Stuff designs are uniquely Canadian!
If you are in Toronto, you are in luck!  You can purchase Hello! Stuff products at 1 of 5 stores in the Toronto area.  Other Canadian fans of David's designs can purchase Hello! Stuff products at the Hello! Stuff Etsy Store.  Clicking on the product photos will bring up additional design options.
Be sure to check out David's blog at David Chiu's Stuff!  David takes a fun look at fashion with a regular feature on his blog, "Stuff I Wore", highlighting fashions and accessories he wears.  As David's bio says, he has a "wide interest in lots of stuff", so you just never know what you'll see on David's blog.  David also runs giveaways from time to time.  Awhile ago I won a fantastic Heys Luggage Mini Case in one of David's giveaways.  My Heys mini case already came in handy for me when it saved my camera from water damage.  You can read about my adventure here.
Guess what?  David wants to share one of his great product designs with one lucky winner!! David is offering up a Hello! Stuff Tote Bag of your choice to one lucky Canadian Blog House member.
Although it won't get you an entry into the giveaway (due to Facebook rules), we would sure LOVE it if you would LIKE us on Facebook!!
Here's how you can enter to WIN: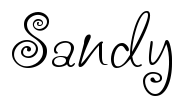 Disclosure:  Canadian Blog House was provided with merchandise in exchange for this review. All opinions are my own.