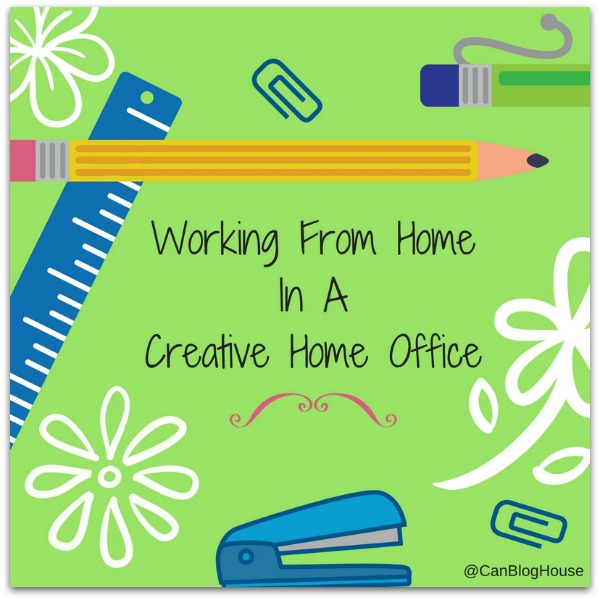 Once thought of as highly irregular, more and more companies and business owners are giving their employees the green light to work from home. Not only does this allow the business to keep their overhead costs low, it's a move that is also being recognized as a win by those advocating a more positive work/life balance.
With that being said, there are some things that need to be considered before converting your hobby/exercise/playroom into your own office, things that will not only increase your productivity, but also be of significant importance to your health – both physically and mentally.
The Space Itself
It goes without saying that an ideal office-in-the-home involves a dedicated space to conduct your business in. For those whose homes contain a seldom-used spare bedroom, finding space to convert to a home office is a no-brainer. However, there are those that are required to work from home that simply don't have the kind of unused real estate that can easily be transformed into an office.
For those people, a little creativity may be in order; sometimes, a home office can be established in the most unique places.
Unique Places
If you look hard enough you just might be surprised that almost every home, regardless of size, contains some under utilized space. While unconventional, each can be turned into an adequate space to conduct your work. Granted, they may not have the square footage necessary to be properly outfitted with your everyday modular office furniture, but for those with the ability to think outside the box, a useful workspace can be created all the same.
Believe it or not, people with limited space at home have successfully converted the space under their stairs, and even walk-in closets, into a fully functioning office – proving that where there's a will, there's a way.
If a closet, or an under-the-stairs nook, isn't your cup of tea (bear in mind that there are those who like to feel snug), there are other options. For instance, a simple partition can be erected to section off a part of a room during office hours and retracted when the workday is done. While this solution will do little to block out things like noise, it is perhaps the most cost-effective way to make use of space that is already occupied.
Many at-home-employees have chosen to erect a "shed office" in their backyard when limited space within the home can't accommodate. These standalone offices can be equipped with all the modern conveniences, like a washroom, kitchenette, and of course, a Wi-Fi connection. Before undertaking this kind of project, it's important to check your city's building codes to determine what you can and can't have when building a structure in your backyard.
While likely the most costly solution, there are numerous benefits to this type of office. For starters, it provides a completely segregated space from the rest of the home, unburdening the user from the distractions of everyday life (like kids) while keeping the user literally a stone's throw from the home. Building an office on your property, other than in your home, also means that you won't have to sacrifice any of your living space.
One of the greatest struggles at-home workers face is being able to log off when the workday is over. An office shed allows the user to remove themselves from the work environment entirely (even if it is just a few steps away) reducing the temptation to keep on working when they would have already hung it up for the day.
If You Have an Empty Room
If you do have an empty room in the home just waiting to be converted, count yourself lucky; you're already well on your way to establishing a proper and creativity inducing space for your home office. Naturally, a "proper" home office requires more than having a desk, a computer, and a leather office chair; it's also about creating a space that is equally equipped to inspire/motivate you, as well as one that promotes your overall health.
Home Office Must Haves
If you've been given the opportunity to work from home, consider yourself lucky. Most office workers get plugged into a cubicle and have very little say in terms of the furniture that they get to use. As someone who works from home, you have the ability to furnish your office as you see fit – incorporating the kind of furniture that can be beneficial to your physical health.
Using an adjustable height workstation for example, can allow the home office worker to alternate between sitting and standing throughout the day, reducing the likelihood of blood clots in the legs and increasing one's energy.
Additionally, you can choose the ergonomic office chair and keyboard that is right for you, further lowering your chances of developing chronic pain.
As for ensuring a psychologically healthy environment, it's recommended that at home office workers:
Set up shop in a space that has plenty of natural light
Bring in plants to help keep the air fresh
Decorate using meaningful accessories that motivate and inspire
By considering the advice outlined above, there's no reason why your home office can't be among the most creative and motivating environments you've ever worked in.
Do you work from home? Have you organized yourself a proper home office?