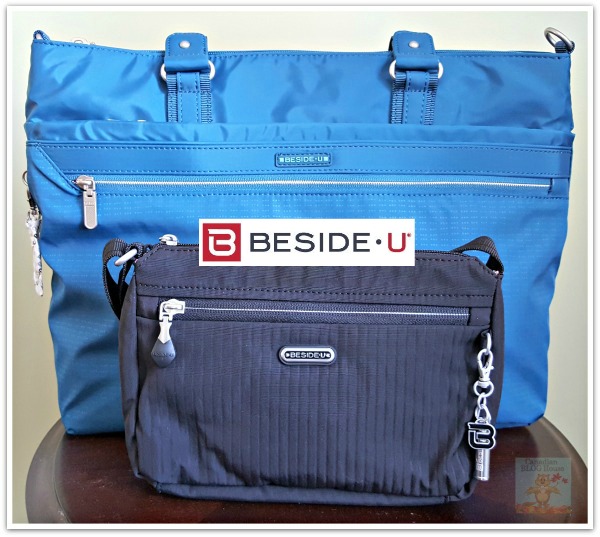 I'm not a fashionista by any stretch of the imagination, however, I do love some fashion accessories – like handbags.
Handbags, purses, totes – whatever you wish to call them – are one of my weaknesses.
I probably inherited this love of handbags from my mother. At 83 years of age, she still loves her handbags. In fact, she often changes up her handbag selection for the day – just to match her outfit. I totally admire my mother's effort when it comes to looking "put together". I'm still amazed at how (usually) her clothing, her lipstick, and her nail polish all match her handbag she is using on a given day.
Then there is me, someone who runs out the door with my hot pink handbag that stands out like a sore thumb against the backdrop of my autumn brown outfit – with nary a thought of how I must appear!
It's always the look of a handbag that catches my eye but, of course, it's the functionality of a handbag that really matters.
Beside-U Canada handbags have it all. They not only look great, they come with some pretty fantastic, and useful, features.
I had never heard of Beside-U handbags until recently when they reached out to me to ask me if I would like to review their handbags. Beside-U handbags are available in 14 countries around the world but, have only been in Canada for the last 2.5 years.
Of course I could NOT say no to reviewing a handbag! My excitement was ramped up a notch when I was asked to choose whatever handbag I would like to review, AND then asked if they could send me a second smaller bag, better suited to an evening out.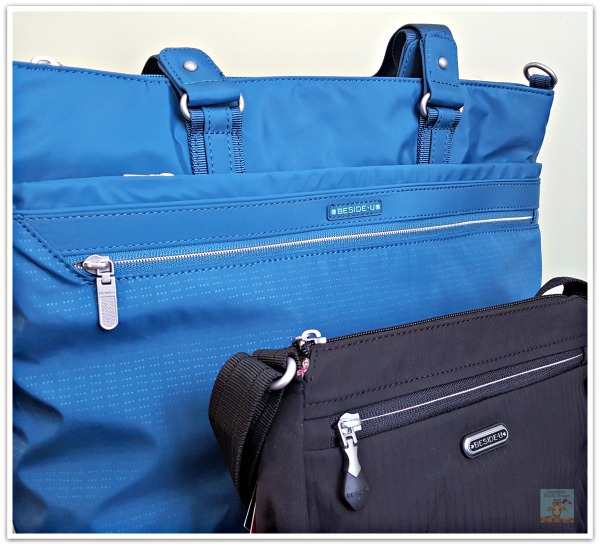 Just wait until you take a peek at the Beside-U Canada website. You'll understand the difficulty I had deciding which bag to choose. I was actually glad that Beside-U had already made choice #2 (a STEPH bag) for me!
Not only did the vast number of styles available at Beside-U Canada make my choice difficult (they have 17 different collections!), the choice of colours added to my dilemma! Each collection has its own unique logo plate, zipper pull and inner lining, giving every collection its own unique touch.
I knew I wanted a larger bag in a nice bright colour, so I decided on the Ink Blue "LUISA" Bag.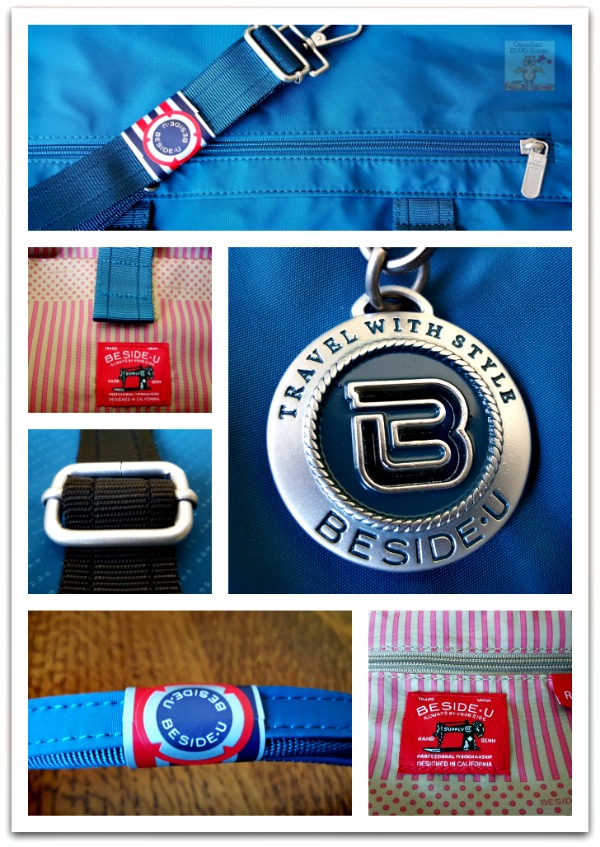 The first thing I noticed (besides the fabulous colour!) when I took a close look at my Luisa handbag, was the exceptional quality of this well-made bag. There is great attention to detail in every stitch. Every piece of hardware on the bag appears very durable.
The Beside-U tags inside my bag caught my attention. They remind me of the quality tags found in clothing my mother used to wear in years past. Such an "insignificant" detail yet, in my opinion, if the tags are top-quality, that says a lot for the rest of the product.
I chose the Luisa bag as it is a bag that can carry a lot of "stuff". For my day-to-day bags I often find I purchase handbags that are too small for what I tend to carry (which often includes my partner's "stuff"!). I adore the size of my Luisa bag! It's big but, it's filled with all kinds of pockets – so the little things don't get lost at the bottom of the bag! The Luisa bag even comes with a pocket that is large enough for a tablet or small laptop.
For me, I can see the Luisa being a great bag for traveling. I can use it as my purse but, it's large enough to carry a few extra items I want as carry-on on a plane.
There are SO many features to love about the Beside-U Luisa bag:
Water resistant nylon material with debossed pattern
Foggy silver hardware finish
Custom puller and logo
Sleek zipper with peek-a-boo metallic teeth
External pockets
Front hidden zip pocket
Front  and back zip pocket
Interior pockets
Open slip pockets
Padded compartment for tech items
Fully lined fabric interior with graphic print
Small exterior tab with D-ring
Folded handles for hand or shoulder carry
Adjustable and removable cross body strap with strap keeper
RFID pocket for your wallet,
When I travel, I love to have a bigger bag like the Luisa but, I usually bring a smaller handbag as well – for a night out when I just want to carry a few essentials with me.
That's why I love the STEPH bag.
I chose a black STEPH bag but, this Beside-U Canada bag comes in 2 other great colours. The STEPH bag is new to the Beside-U collection and comes with some pretty fantastic features.
The STEPH bag may be little but it packs a BIG punch:
Embossed striped pattern on the front zip pocket
Foggy silver hardware finish with custom puller and logo
Sleek front zipper with peek-a-boo metallic teeth
Customized debossed stripe nylon twill webbing
Adjustable drop length with strap keeper for shoulder or cross body wear
Front zippered pockets allow easy access to items such as loose change, a parking voucher, ID cards and more
Fully fabric lined with printed graphic
Cell phone pocket
Pen holders
Open slip and zip pockets
Full RFID zippered pocket for your wallet
Key clip
Custom inside label
Additional tab for dangle attachment
Zip-top closure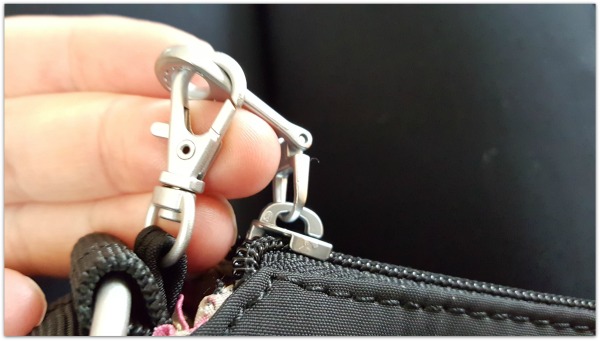 I especially love the security features of the STEPH handbag. This bag has a click hook to lock the main compartment, making it nearly impossible for pick-pockets to easily access the main compartment (see photo above). The STEPH even comes with a detachable security whistle – and boy does it work! Tiny yet powerful! My dogs DID NOT like the whistle – but that's a good thing! The majority of the bags have a zipper on the back of them which allows you to keep your most valuable items closer to your body – and more difficult for someone to steal!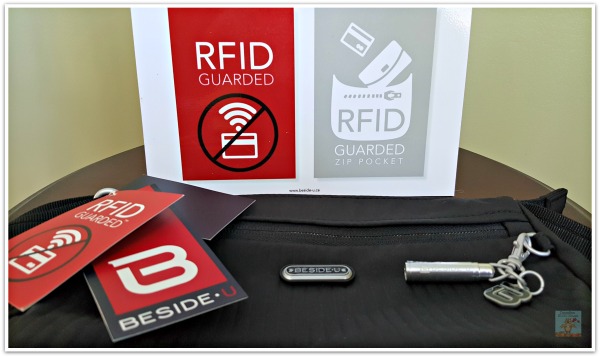 Both bags I received come with a full zippered pocket that is RFID blocking. Did you know "for as little as $20, thieves can buy all the materials that they need online to put together a scanner that steals your credit card information from the RFID (radio frequency IDentification) chip inside of it." The RFID chip is what allows you to "tap" debit/credit machines at the stores to make your payment. The full zippered RFID blocking pockets in the STEPH and LUISA bags stop thieves from stealing your credit card information if your credit cards are kept in this pocket. Beside-U Canada has a number of bags to choose from with the RFID blocking pockets.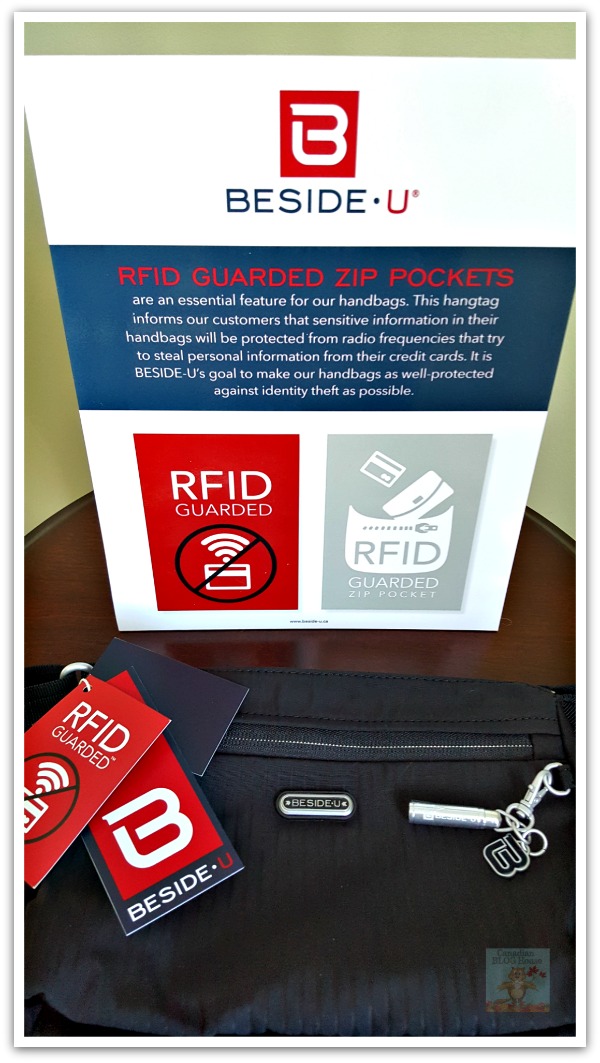 All Beside-U Canada bags are made from a very lightweight yet very durable, water-resistant nylon. They are practical for everyday use but, are also super useful for travel purposes. You can easily wash your Beside-U Canada bags with soap and water.
Not sure where to start when choosing a Beside-U handbag? Why not browse their most popular lines: the Endeavor, Creed, Nutopia and Tube Connection collections.
Stay up-to-date on all the latest news and promotions from Beside-U Canada by liking Beside-U Canada on Facebook!
The wonderful folks at Beside-U Canada are offering up a great prize for one lucky Canadian Blog House reader! You could WIN YOUR CHOICE of Beside-U Canada (up to $150 value!). I just know you are going to love their bags…so go take a peek and be sure to enter by letting me know in the blog comments which Beside-U bag you would choose if you won this giveaway!
A big thanks to the folks from Beside-U Canada! I know I'll be enjoying my Beside-U handbags for years to come!
**Don't forget to read the official rules of the giveaway before entering! 
***GIVEAWAY ENDED***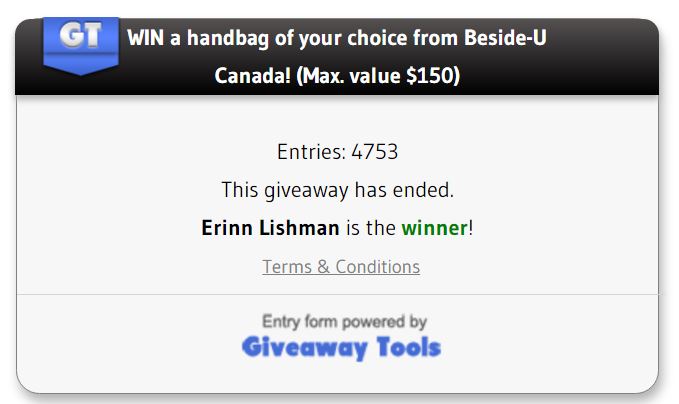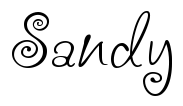 Disclosure: Canadian Blog House received the above two products in exchange for this review. All opinions are our own.