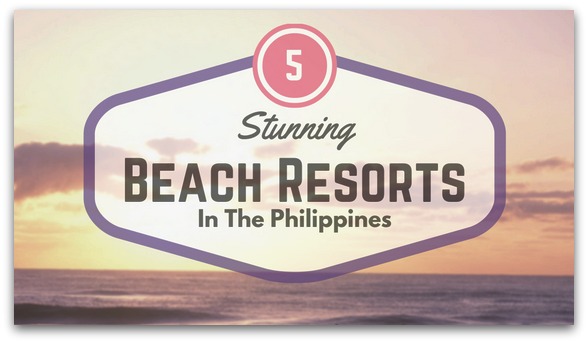 Have you ever considered vacationing in the Philippines?
If not, I've got news for you. Apparently, you and I have been missing out on a fantastic travel destination with stunning beach resorts.
According to the perpetually smiling and happy Filipino lady who works at my dad's retirement home, the Philippines is a destination that should be on all of our bucket lists.
So what is it about the Philippines that makes this island nation (make that "islands" nation – over 7100 in total) a travel hot spot?
From Manila to Cebu, to Davao, and all points in between, it's the beaches, the scenery, and most importantly, the people.
Rumour has it that the Philippines is home to the friendliest people on earth. From my experience, I would have to wholeheartedly agree with that statement.
Shalom is one of the sweetest, friendliest people I've ever met, and her eyes twinkle when she speaks of her home country.
One of her favourite things about "home"?
The stunning beaches!
Shalom, with her enthusiasm over these beaches, inspired me to do a little research.
I started looking at information on the beautiful beaches in the Philippines. Through online booking sites like Traveloka.com, I found some stunning beach resorts that I would love to one day visit.
These resorts are truly spectacular.
And, oh my, the beaches.
Shalom wasn't kidding about the beaches.
Philippines beaches are stunning!
After much difficulty (because there are so many more stunning beach resorts in the Philippines!), I finally narrowed my list down to these:
5 STUNNING BEACH RESORTS IN THE PHILIPPINES
---
Two Seasons Coron Island Resort & Spa ~ Located in Palawan, this 100% self-sustaining island resort is located on a peninsula and boasts 2 beaches – a sunrise beach and a sunset beach. This resort is also home to a turtle and giant clam sanctuary. The scenery is stunning here. For diving enthusiasts, this area is famous for shipwreck diving featuring World War II Japanese shipwrecks, spectacular marine life, and vibrant reefs.
Shangri-la's Boracay Resort & Spa ~ The pictures on this resort's website had me convinced I'd love to visit – even before reading more about this gorgeous resort. Located on Boracay Island, and set in an eco-reserve, here the water is perfect for kayaking, parasailing, and deep-sea diving. A quote from their website "You are close enough to hear the music of the waves" sealed the deal for me! I would love to vacation here!
Alegre Beach Resort & Spa ~ Located on the island of Cebu, only a 1.5 hour drive from Cebu City (the Philippines' top tourist destination), this resort is known for its pristine beaches and lush tropical gardens. According to reviews, this resort is perfect for a relaxing, quiet getaway. Sounds like paradise to me.
Bellarocca Island Resort & Spa ~ I thought I had somehow landed on a Greek website when I discovered this resort. Located in Marinduque, the Bellarocca Island Resort & Spa has a definite Santorini, Greece influence with its stark white buildings, set amongst the cliffs, overlooking the picturesque blue seas below. No need to tell you more about this destination. You just need to go looking at the first photo on their website. Really. Go look.
South Palms Resort Panglao ~ Situated on a half mile of white sand beach, not far from the Chocolate Hills (a group of unusually shaped hills located in central Bohol), the South Palms Resort boasts tropical-styled rooms just steps from the beach. Marine sanctuaries are located just beyond their sandy shores. Snorkeling and scuba diving are popular activities here for those wishing to explore Bohol's extensive reef systems and diverse marine ecosystem.
I'm sure glad I had that chat with Shalom.
I don't know about you but, I've just updated my travel bucket list to include the Philippines. In my quest to vacation at a beautiful resort, with soft white sands, and crystal clear blue waters, I think I finally found my paradise…somewhere in the Philippines!
Have you ever been to the Philippines? Do you have a favourite resort there? Tell us about it!