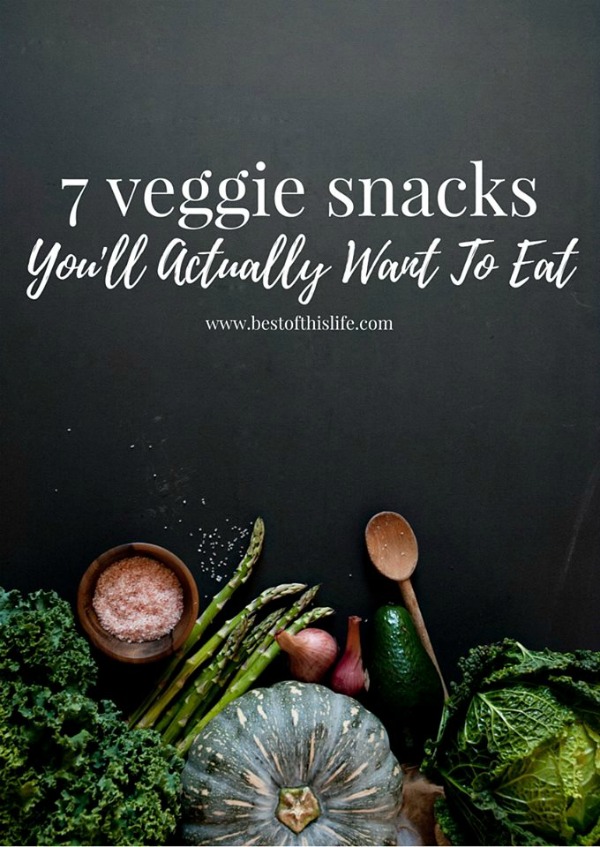 Fall is one of the best seasons for fresh produce, with all manners of green and leafy veggies, squash, corn, sweet potatoes and more in full bloom and ready for pickin' and eatin' – and perfect for veggie snacks. With so many affordable and delectable choices when it comes to snacking healthfully, it's really a wonder sometimes that I find myself reaching for the potato chips instead of some equally mouthwatering (and much healthier) options like Mediterranean-inspired cucumber roll-ups, baked broccoli tots or a seven-layer veggie dip.
Well, I'm taking a stand! Below are seven extremely easy recipes that utilize fresh veggies in fun ways, and are perfect for incorporating the whole family in as you make them together!
7 Veggie Snacks You'll Actually Want To Eat
---
1. Healthy Baked Broccoli Tots at Gimme Delicious Food
Broccoli, egg, cheddar cheese, onion and breadcrumbs—these tots are a delicious and flavorful alternative to the fried potato kind!
2. Crispy Parmesan Garlic Edamame at Homemade Hooplah
Edamame—a fancy way to describe "soybeans"—are loaded with protein and will keep you feeling full for hours. You can't go wrong with a light dusting of parmesan to top it off.
3. Veggie Loaded 7-Layer Dip at Little Broken
Gone are the cheese, sour cream and other high calorie "layers" in this well-known dip—this veggie loaded version is heavy on the fresh tomatoes, corn, onions, black beans and lettuce.
4. Mediterranean Cucumber Roll-Ups at The Wholesome Dish
These are easy to make as long as you have a vegetable peeler—slice the cucumber real thin, then add roasted garlic hummus, feta cheese and roasted red peppers. Perfect for parties!
5. Vegetable Rolls with Spicy Nut Sauce at Camille Styles
These rolls are made with several fresh veggies, rice paper and a spicy sauce with nut butter, ginger and coconut sugar for a truly memorable treat.
6. Zucchini Carrot Spice Muffins at The Best of This Life
The perfect choice for fall, these muffins are full of healthy carrots and zucchinis and get their spice from nutmeg. A bit of applesauce keeps them moist!
7. Avocado Dill Dip at Table and Hearth
Another great option for get-togethers, this fresh and filling avocado dip has an added tang from Greek yogurt, dill, celery salt and of course—avocados!
What do you think? Will you be giving these veggie-full snacks a try?
Be sure to visit The Best of this Life for all of my latest recipes, fashion posts, and lifestyle tips!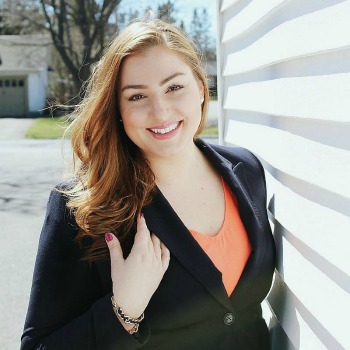 Emily Smith is a stylish Ottawa mom of two who launched her lifestyle blog in 2011. The Best of this Life covers fashion, beauty, food, home decor, events and more – and encourages readers to live their best lives every day.
***A special thanks to Emily for sharing this guest post with me. At times like this, when I'm very busy helping to care for my mother in hospital, true friends like Emily have stepped up to offer their help. Please be sure to visit Emily's blog to read more of her fabulous posts. ~ Sandy