I love New York.
Everyone knows the iconic New York State logo and slogan which was designed by American graphic designer Milton Glaser in 1977.
But personally, I really do love New York. Having grown up 1/2 hour from the New York State border, I have spent plenty of time in this great state.
My travels to New York State usually consisted of a drive straight through the state on I-81 on my way to Florida, or day trips to Watertown or Syracuse for some cross-border shopping.  I've also been on two whirlwind trips to New York City.
Last night I had the pleasure of spending a couple of hours immersed in New York State – without leaving Ottawa.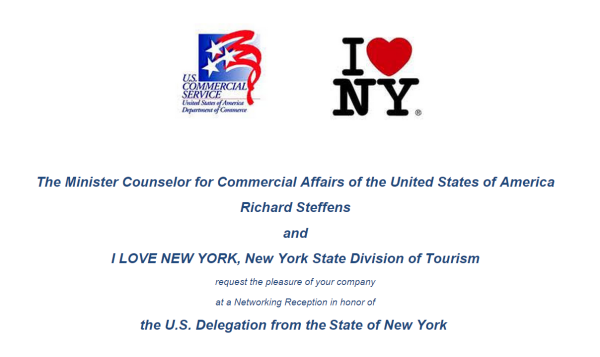 My friend Lyne, from the Ottawa Mommy Club passed this great invitation on to me, and I attended this reception, at Ottawa's magnificent Museum of Nature, with my friend Vanessa from Turnipseed Travel. We spent our time talking with some pretty fantastic folks from the New York State tourism industry that represent all areas of this fabulous state.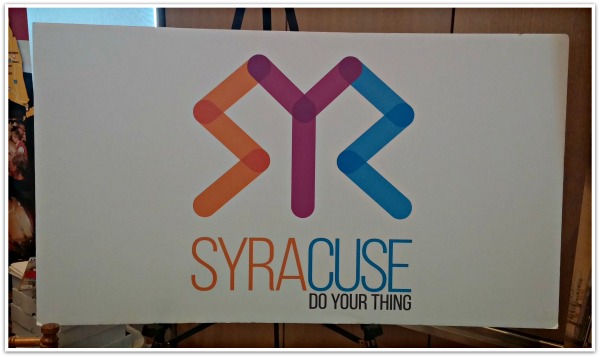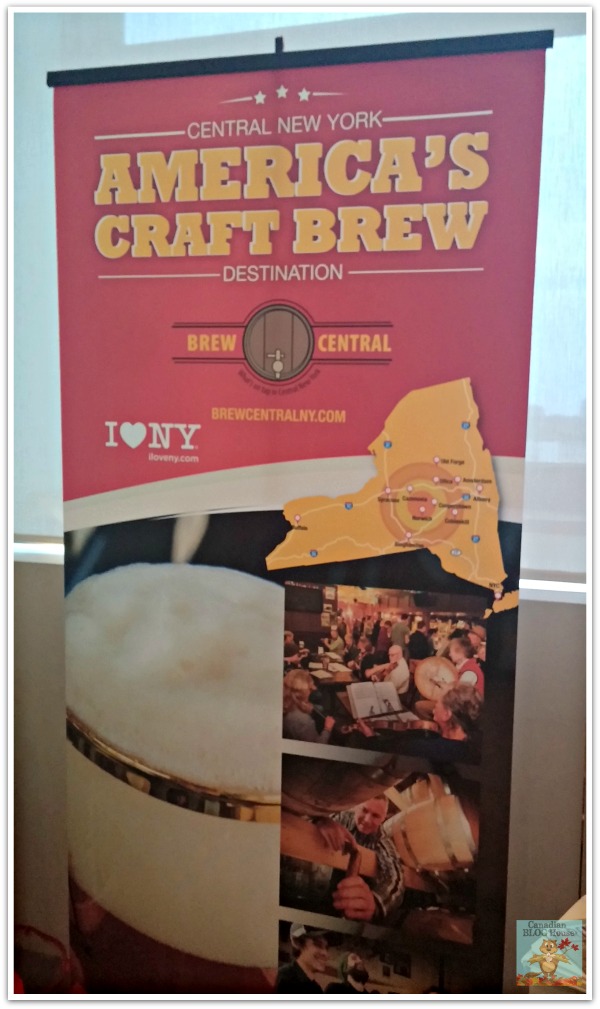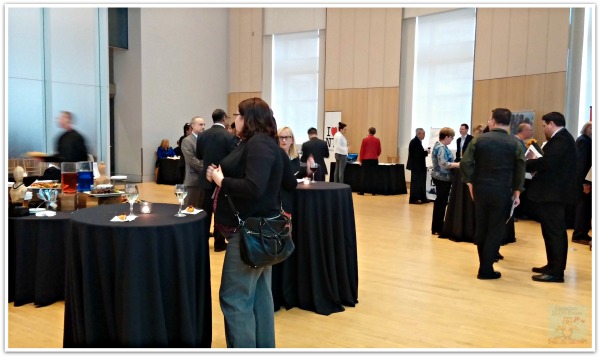 These New York State friends really know how to put on a wonderful, informative event. Not only did we get to listen to some fascinating talks from each representative in attendance, we got to munch on so many delicious hors d'oeuvres, like these: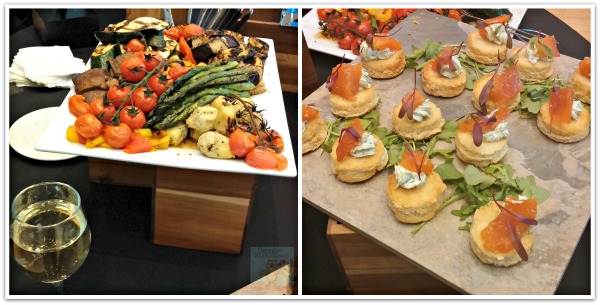 We got a chance to wander around the room and talk to each and every representative on hand.  It was during these chats that I realized I didn't know as much about New York State as I thought I did. I learned some pretty incredible facts about the various regions of New York State, facts that I thought many of you might find fascinating.
So…I put together my own list of interesting things I didn't know about vacationing in New York State.  Hopefully it inspires you to visit there one day!
8 Interesting Things You Didn't Know About Vacationing In New York State
1. When in Syracuse (a city that once had a booming salt industry) enjoy a bite or two of their popular regional dish "Salt Potatoes". Boiling potatoes in salt forms a skin on the potatoes resulting in a crust that seals the potatoes. The result is a delicious, seasoned, creamy interior.
2. Love toys? You need to visit Rochester! This bustling city is home to many great things, including The Strong National Museum Of Play/National Toy Hall Of Fame. A great place to visit – for both little AND big kids like me!
3. From the state that tells us all to say "I Love New York" comes that iconic redhead Lucille Ball! That's right – the " I Love Lucy" star was born and raised in Jamestown, NY. For you Lucy fans out there, the Lucy Desi Museum and Center For Comedy is one of those "must-see" attractions when visiting Jamestown! To top it off…they host an annual Lucille Ball Comedy Festival every summer. This year it is being hosted by Jerry Seinfeld!
4. Lake Placid, in the heart of the Adirondacks, has SO much more to offer than just being the site of the 1980 Olympics. Yes, this beautiful town has a lot to offer Olympics fans, however, this area is full of other great things to do and explore. Lake Placid has a vibrant arts scene, miles of magnificent hiking trails, and scores of winter and summer outdoor activities.
5. New York State has over 100 craft breweries and Central New York is known as America's Craft Brew Destination!
6. New York State is also home to over 400 wineries. I'm still partial to Ontario Wine Country (of course!), but this number of wineries is pretty impressive!
7. Destiny USA, located in Syracuse, New York, is the 6th largest shopping centre in the United States. This giant shopping centre also houses numerous fun attractions, restaurants and other services. We were lucky to be able to visit Destiny USA last summer. It's amazing! If you go, give yourself at least one full day there, it really is huge!
8. Take a bite out of "the other big apple". The Cortland apple was developed in Geneva, New York, and named after nearby Cortland County.
Speaking of Cortland, I also discovered last evening, that there is a terrific resort in Cortland, New York, called the Greek Peak Mountain Resort/Hope Lake Lodge & Indoor Waterpark.  You'll likely get to hear more about this resort from me later this year as I won a 2 night stay at this magnificent looking resort! I won this prize by answering a trivia question.
Finally….my "skill" at remembering trivial facts came in handy!
For those of you interested in all the great things New York State has to offer, follow @i_love_ny on Twitter and like I Love NY on Facebook.
A big thank you to all our New York State friends who made the trek north to join us here in Ottawa!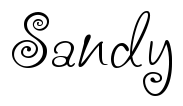 Disclosure:  Canadian Blog House was not obligated to write this post, but wanted to share some fun things we learned about New York State with our readers. All opinions are our own.