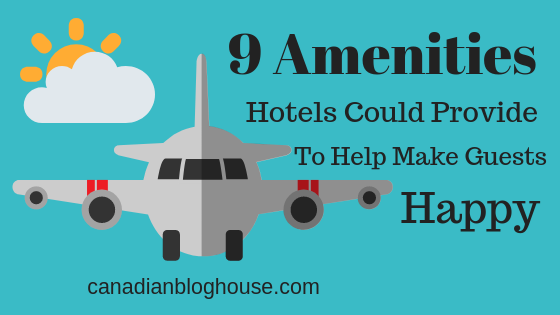 Over the years, we've stayed at many great hotels that offer some fantastic amenities to help make guests happy.
Most recently, I ventured to Syracuse, New York to attend The Great New York State Fair. My home for this media trip was at the Maplewood Suites Extended Stay. It was here that I realized that so many hotels are "missing the boat" (so to speak) when it comes to providing some key things that can truly make guests happy.
As I entered the bathroom in my room at Maplewood Suites, this caught my eye…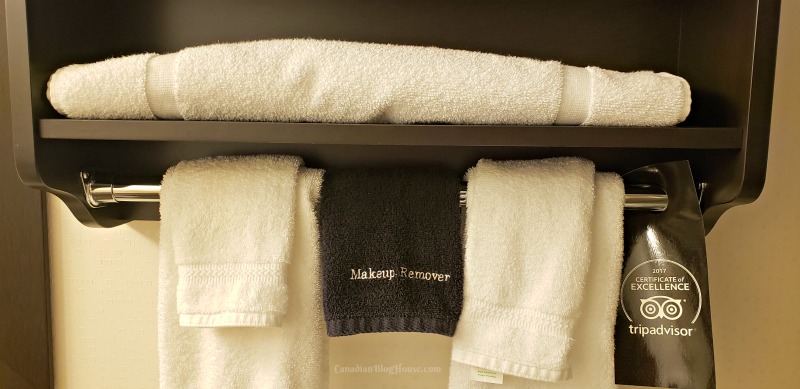 What a great "eye-dea"! I loved the dedicated makeup remover towel!
I also loved the six other items (from my list below) that were included in my room in Syracuse.
In no particular order, here are…
9 Amenities Hotels Could Provide To Help Make Guests Happy
REAL coffee cream (creamers)
Right, coffee lovers? There's nothing worse than a decent cup of hotel room coffee that ends up ruined because we only have a couple of packets of powdered creamer to stir into it. Yuck. Kudos to the hotels that offer actual single-serve containers of real cream – left for guests in the room fridge. I've only had this happen to me once but, all I could think of was…brilliant!
We get it, some accommodations do not have the option to have large vanities in a bathroom. If there is room – as the saying goes – the bigger the better! Couples need counter space in the bathroom to unpack their toiletries – and even more so when the kids are travelling too.
We all need 2 pillows right? Whether we want an extra to sleep on, put behind our back while watching tv, or to use as a body pillow when sleeping, providing 2 pillows per person (without us having to ask for extra) will make guests happy.
Every hotel bathroom should have a good selection of hooks and bars for hanging assorted clothing, toiletry bags, robes, and towels. There's nothing worse than not having anywhere to hang clothing, and having to place items on a messy/wet vanity – or toilet seat!
Most travellers travel with a mobile phone, tablet, or laptop these days. There's no better way to make guests happy than to offer free WiFi – with a good signal!
USB outlets/electrical outlets
We all need places to plug in our devices, right? Multiple electrical outlets are a necessity in hotel rooms these days. Bonus points to any hotel room that offers USB outlets. I love bedside table options like this one found at Maplewood Suites in Syracuse, NY…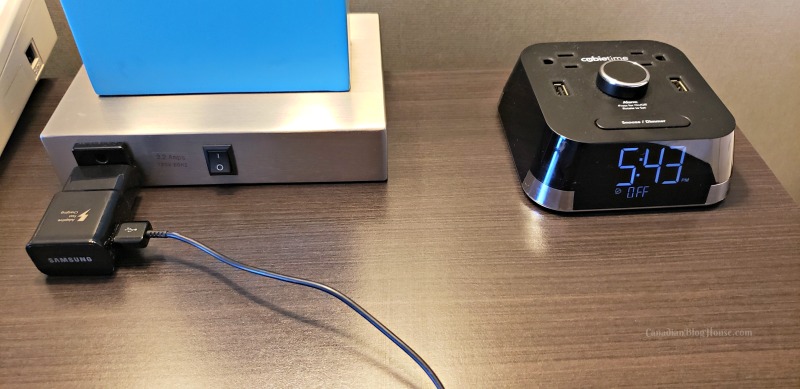 Flat screen TVs that swivel out from the wall in either direction, make watching TV in a hotel room a much more pleasurable experience. Hotels could easily make guests happy by having flat screen TVs in their rooms. Finding an old, boxy television in your hotel room, that cannot be moved, is disappointing.
I'm not a fan of bottled water (I prefer reusable water to cut down on waste), however, it is nice to be offered a free bottle of water in a hotel room that can be brought with us on a walking tour of the city, or a hike.
I always love the shampoo, body wash, soaps, and other assorted toiletries that are left for hotel guests. A couple of extra shampoo and body wash samples would make guests happy. We always find that one small bottle of either is not enough for 2 or more people. We end up having to ask for more.
A great sense of humour could also be added to this list.
While not an amenity, these "do not disturb" door hangers found on our door at The JAG in St. John's, Newfoundland, were priceless and provided us with a literal laugh-out-loud moment. They definitely made us happy. Well done JAG!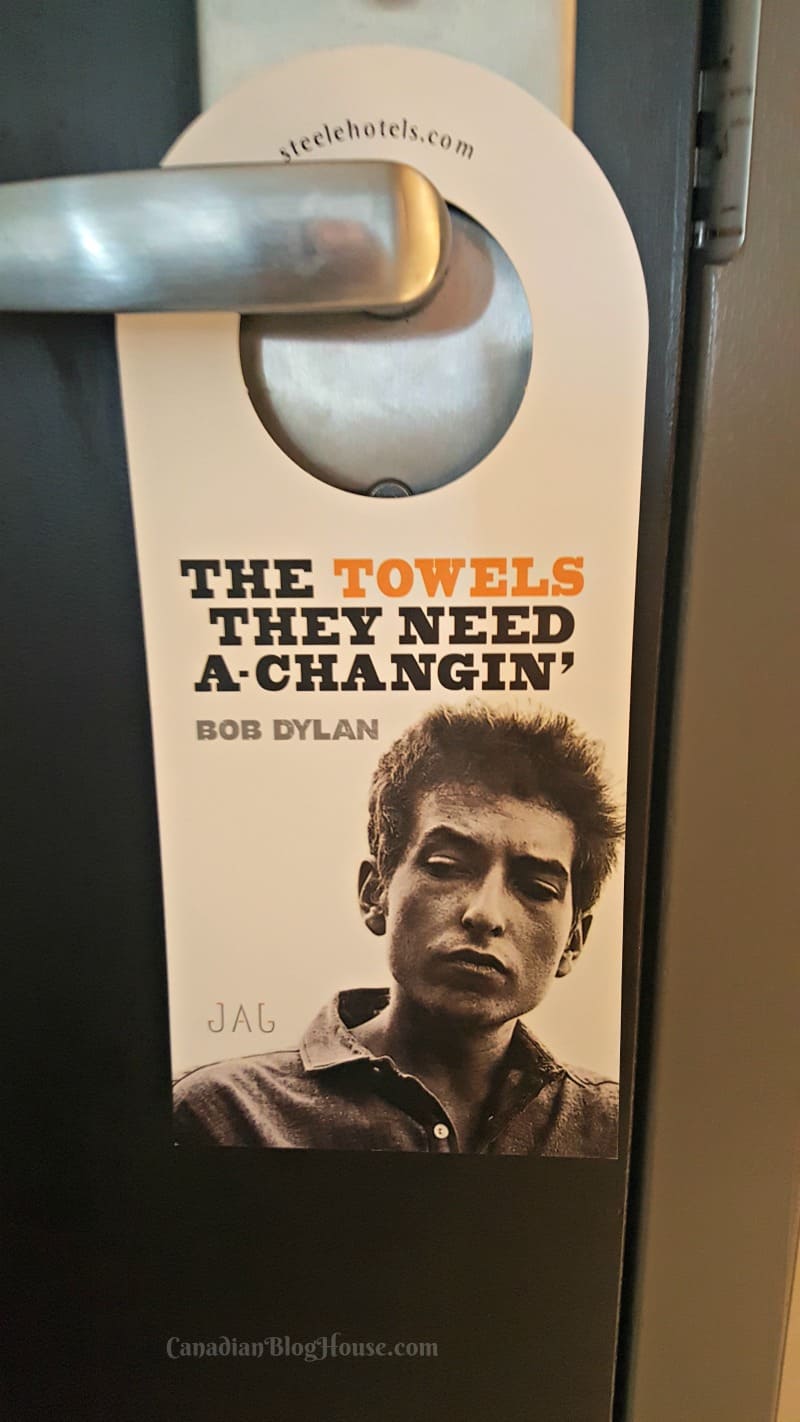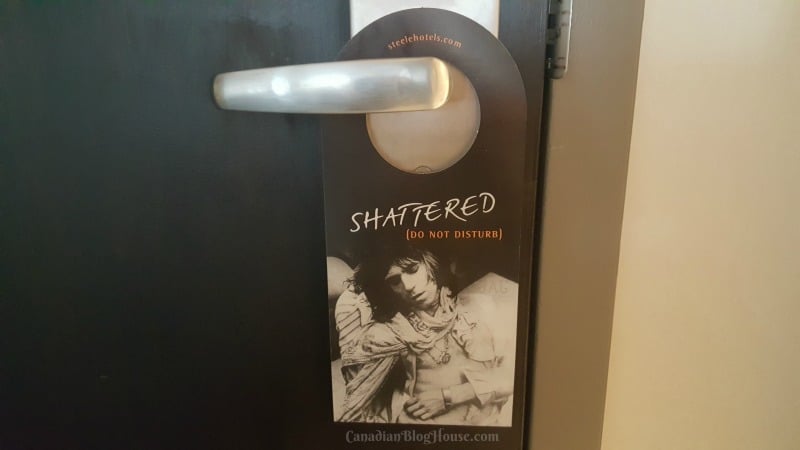 Would you add any other amenities to this list? Amenities that you wish all hotels provided to make guests happy?