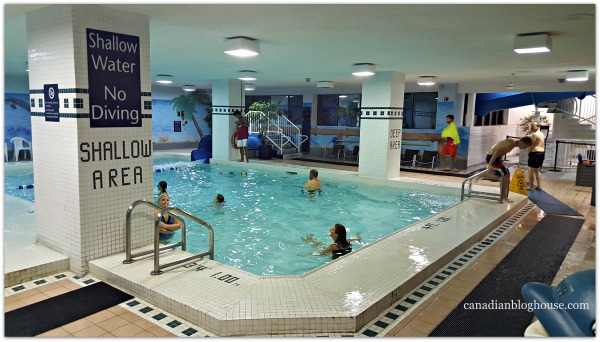 Toronto Tourism and Chelsea Hotel Toronto helped to facilitate our stay in September 2016. All opinions are our own.
One of my favourite memories from my childhood is the wonderful trip my parents took me on when I was about 8 years old. It was my first true vacation, and the first time I stayed at a hotel as a kid.
While the destination was very exciting on its own (Niagara Falls), I remember loving the hotel equally as much.
After all, the hotel catered to things I loved:
having my own double bed (exciting for me…for my parents…not so much)
kids meals – as in meals that always included french fries!
a TV
a games room – with a pinball machine!
a gift shop
close to fun attractions
After all, let's face it, the tourist attractions are the main draw during a family vacation but, when it's time to come back to the hotel, the kids may be tired but, they aren't ready to hit the sack just yet – even if mom and dad are!
So, as any parent knows, choosing the right hotel is one of the most important decisions you can make when it comes to a family getaway with the kids. As we all know, if the kids are happy, so are mom and dad, right?!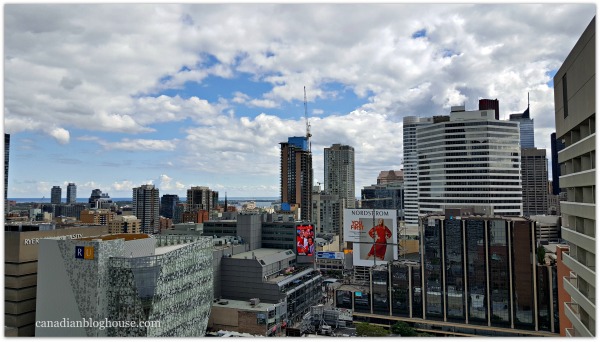 Last summer, we had the pleasure of staying for a couple of nights at the Chelsea Hotel in downtown Toronto. We wanted to be deep in the heart of Toronto, close to shopping, restaurants, and tourist attractions. The Chelsea Hotel was the perfect choice for this.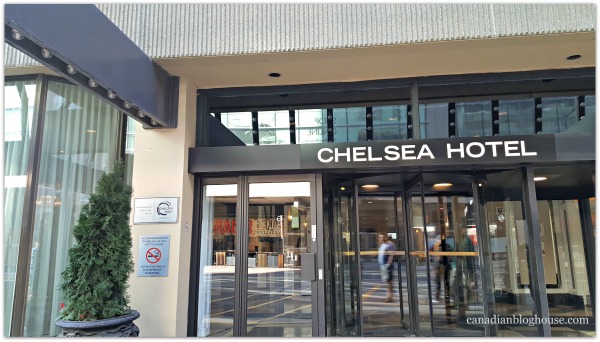 Located just steps from Yonge and Dundas, one of Toronto's busiest intersections, you won't find a better location for those wanting to stay close to…everything.
We very much enjoyed our stay at the Chelsea Hotel Toronto, however, it was X-Man's enjoyment of this hotel that really caught our attention.
After just one stay, it's not hard to see why the Chelsea Hotel is the perfect hotel for kids.
9 Reasons Your Kids Will Love Staying At The Chelsea Hotel Toronto
They have the largest indoor waterslide in Toronto – a 130 foot corkscrew waterslide
Even the pickiest eaters will find something they like to eat at one of Chelsea Hotel's restaurants. We enjoyed some great meals at the Market Garden, and a fabulous full breakfast of eggs, bacon, toast, home fries, freshly squeezed juice, and coffee at the T Bar restaurant.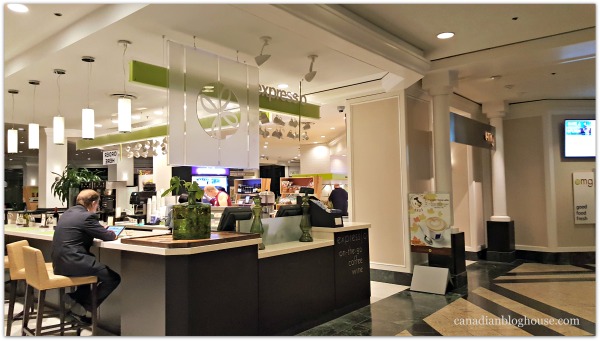 They offer fabulous birthday parties – for kids and adults!
Kids Check-in. A small set of stairs located in a special section at the front desk, allows kids to stand at "adult" height and complete their own check-in with hotel staff.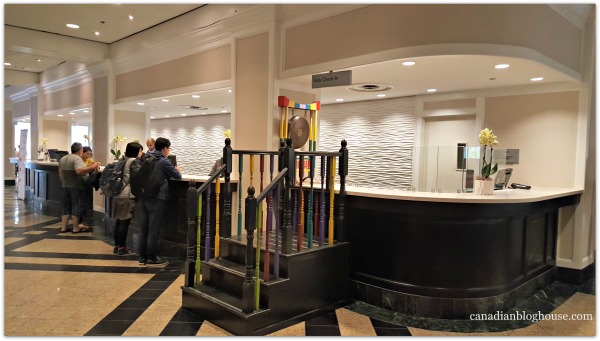 The Family Zone – this special part of the Chelsea Hotel features a Kid Centre, a Family Pool, and even a Teen Lounge. Kids can enjoy fun activities and feeding treats to the Kid Centre resident bunnies, and teens can enjoy old-fashioned arcade games, a game of pool, video games, tv, and more!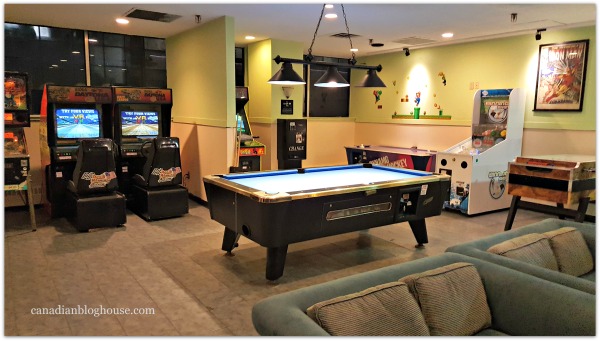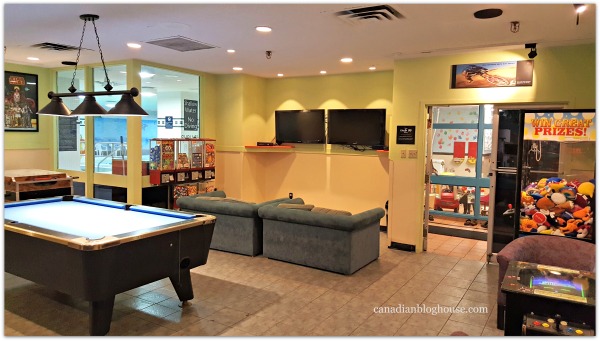 It's close to the attractions kids love: Ripley's Aquarium, the CN Tower, Rogers Centre (Blue Jays), and Yonge-Dundas Square, that features many fun shows/activities throughout the summer.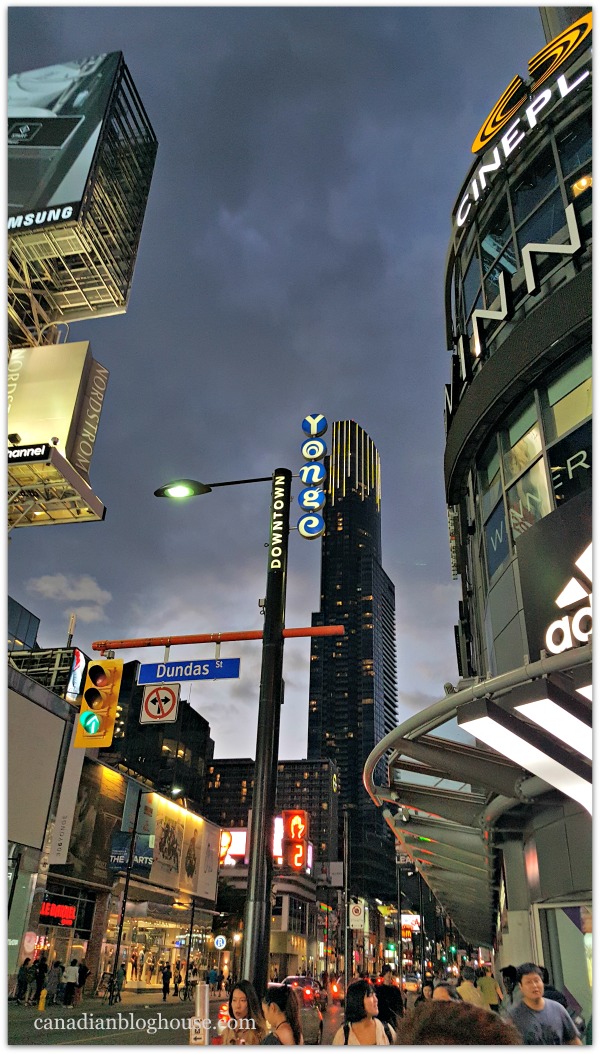 It's close to the Eaton Centre – a shopping paradise for kids…and adults!
Chelsea Beach – a fabulous beach that is part of the Toronto Islands. Named after the hotel, this beach is a great place for the whole family to cool off, and is only a short ferry ride away. Make the kids even happier while over at the Toronto Islands by visiting Centreville!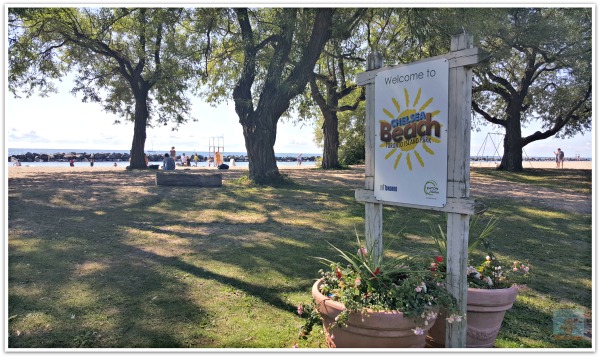 The Family Fun Suite – we didn't stay in this suite but, it sure does look like a suite the kids would love!
We stayed in a Chelsea Room, one of the smaller-sized rooms at this hotel. While it was sufficient for our needs on this trip, for the 3 of us, this room would not be suitable for a larger family. We found it to be on the small side. We tend to prefer a larger room that provides kids with a little extra space for playing with toys, etc. The room was very clean, beds were comfy, and we loved the view we had of downtown Toronto from our balcony.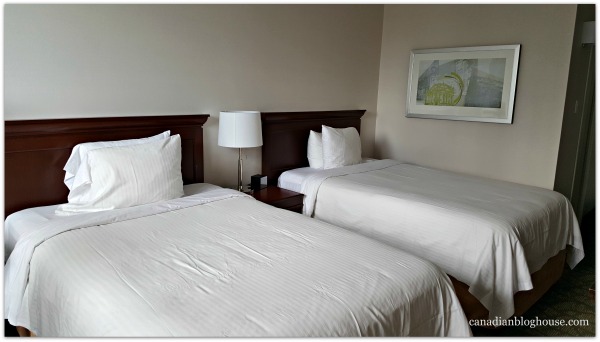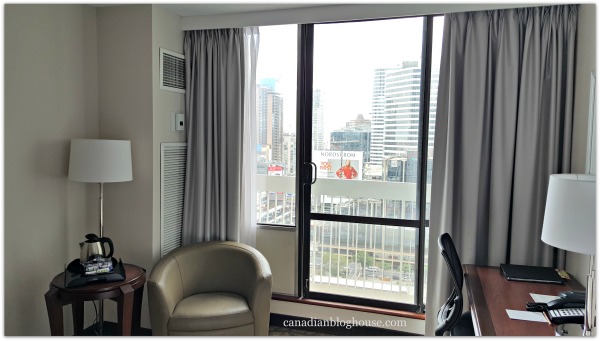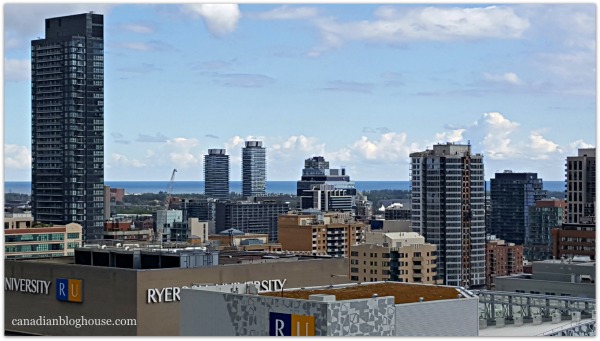 We enjoyed our time at the Chelsea Hotel in Toronto. Staff was very friendly, check-in was seamless and quick, despite the fact that we checked in at a very busy time of day, and we did not experience an problems using any of the amenities, including the pool, and the kids room.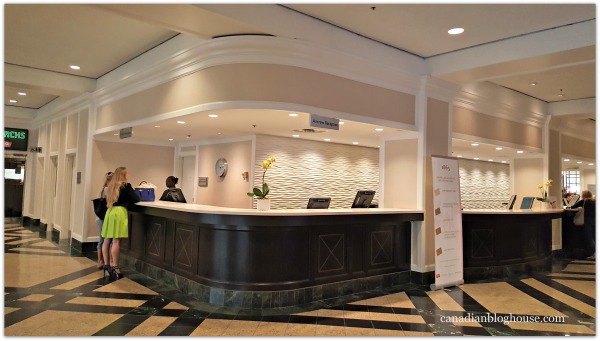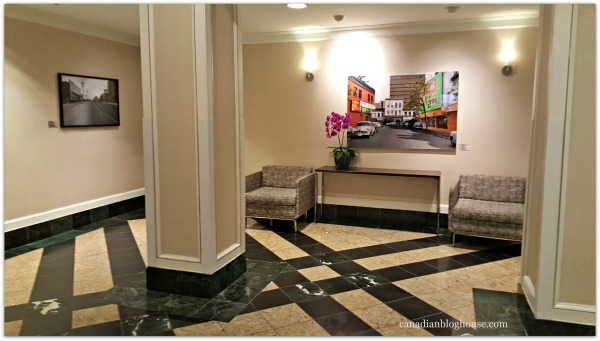 We loved strolling around the beautiful courtyard out back. It's so beautifully decorated. A beautiful patio where you can enjoy a bite to eat and a refreshing drink.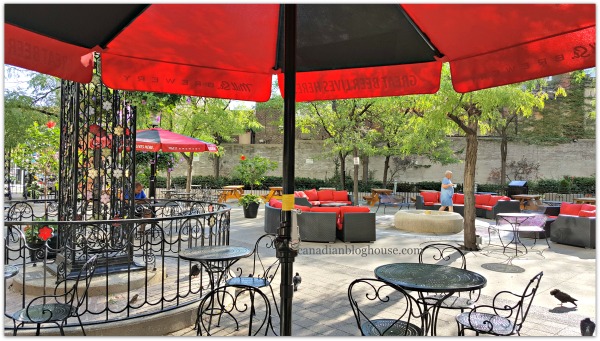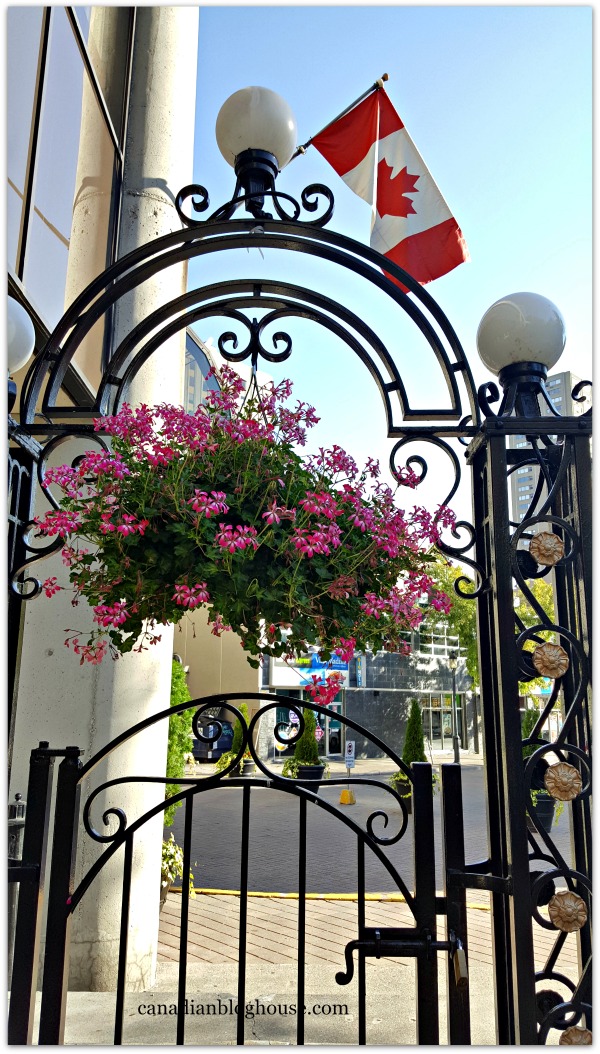 For more information on rates and special offers for your next stay in Toronto, please visit the Chelsea Hotel Toronto website.
What do your kids love about staying in a hotel?