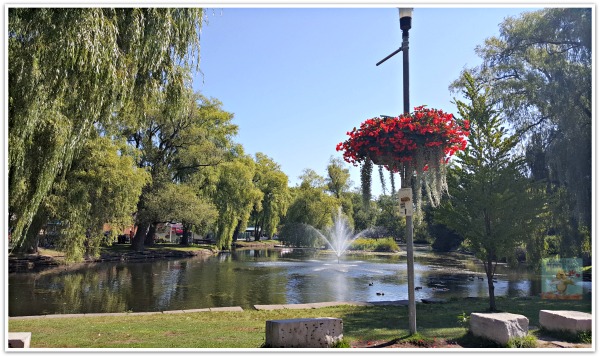 Toronto's Ultimate Family Destination
Ever heard of Centreville Theme Park or Chelsea Beach?
During our recent whirlwind visit to Canada's largest city, we spent time discovering this, much-loved by residents, yet often forgotten by tourists, family destination in Toronto.
Situated within the Toronto Islands on Centre Island, Centreville and Chelsea Beach are fantastic family destinations – ones that should be on your list of "must-see" attractions when visiting Toronto.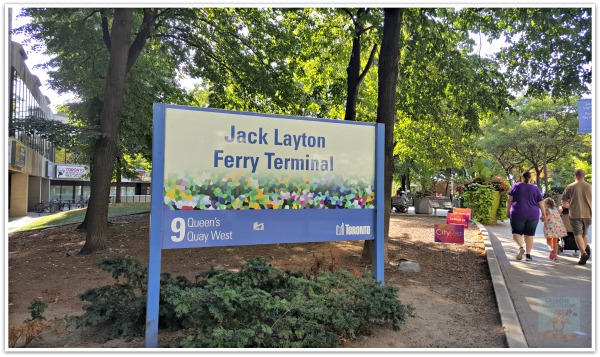 Toronto Islands
A short ferry ride from downtown Toronto, the Toronto Islands lie just south of the City of Toronto shoreline on Lake Ontario. A visit to the Toronto Islands provides visitors with a welcome break from the hustle and bustle of downtown Toronto.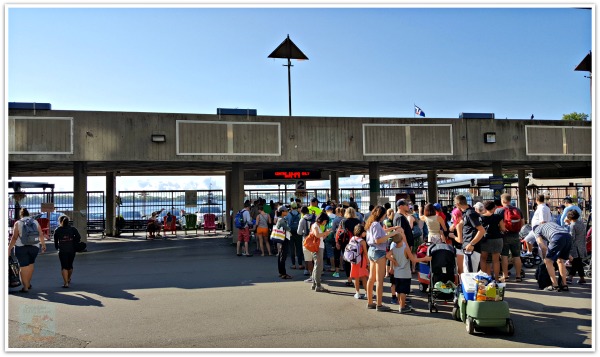 The Toronto Islands are a group of islands that are connected by bridges and walking paths. From Ward Island to Hanlan's Point and Billy Bishop Airport, the Toronto Islands are a little piece of paradise ideal for the whole family.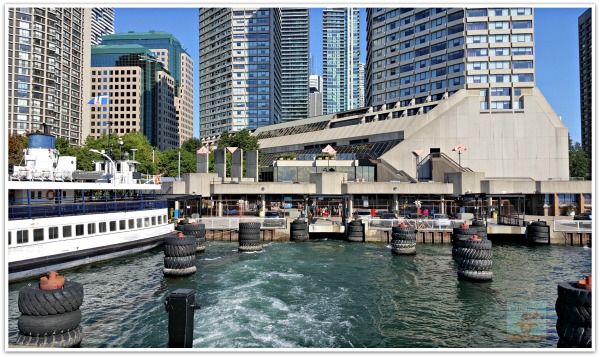 We only had a few short hours to explore this fabulous family destination but, we were all very happy we chose to go. The only disappointing thing for us was that we didn't have more time to stay here. That just means we will have to head back next summer!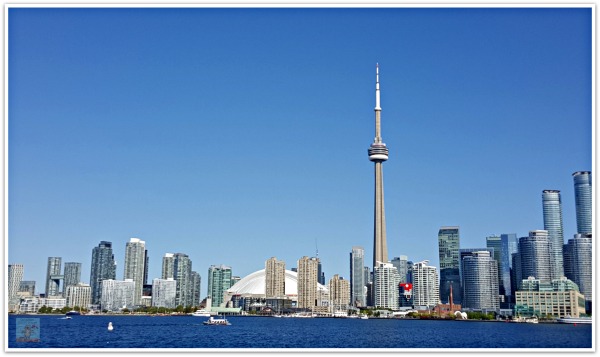 Centreville
I have some great memories of my mother taking me to Centreville when I was a kid living in Toronto. On one particular occasion, I remember waiting in the ferry line up to head over to Centreville, only to have (future) Prime Minister Jean Chrétien walk by us after departing the ferry from the Toronto Islands.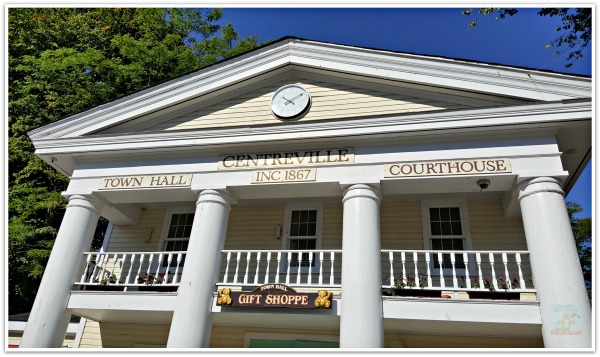 As a child visiting Centreville, of course, it was all about the amusement rides! My two favourite rides were the Log Flume ride and the Bumper Boats. For me, after not visiting the park for over 30 years, it was terrific to see that these two rides were still delighting kids of all ages!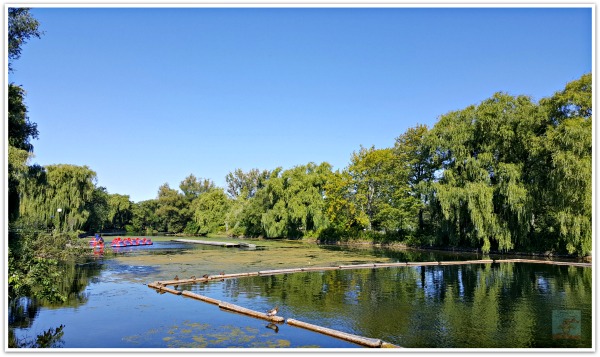 When I say kids of all ages, I really mean that. X-Man and I were both excited to climb into one of those Bumper Boats and have a bumper boat battle. Imagine bumper cars on water! FUN! Sadly, we did not make it onto the Log Flume ride simply because we didn't have enough time.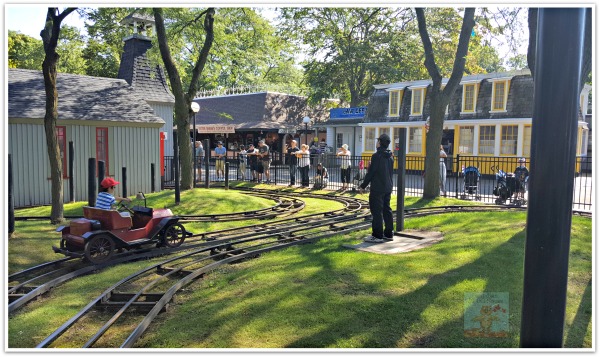 Centreville Theme Park is well-suited to kids 12 and under and, in our opinion, is especially appealing to children from ages 3-8. X-Man, who is 10-years-old, loved some of the rides, such as the Antique Cars and the Bumper Boats, however, there were a number of rides that he wasn't interested in, and some that he was too tall for. This didn't keep X-Man from enjoying the park, however, it's just something to keep in mind for your child if they are older.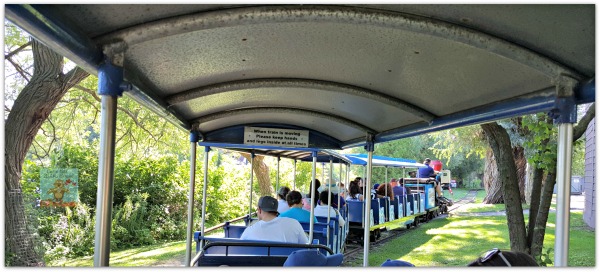 In addition to the many rides found at Centreville, on Centre Island, you'll also find a terrific petting zoo called Far Enough Farms. We did not have time to visit, however, we did get to spot some animals on our Centreville Train Ride around the park. We spotted llamas, peacocks, pigs, miniature horses, ducks, geese, swans, sheep, and other animals. Far Enough Farms is FREE to visit and is open YEAR ROUND! Such a great family destination to take the little ones!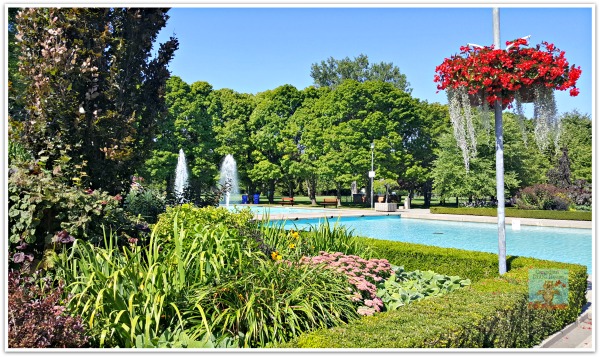 Something I don't remember from my 1980's visits to Centre Island is the stunning gardens that dot the island. Lovely pathways take you over beautiful bridges, alongside pretty fountains, and through all the many gardens. Wandering amongst these gardens made me forget that I was just offshore from busy downtown Toronto.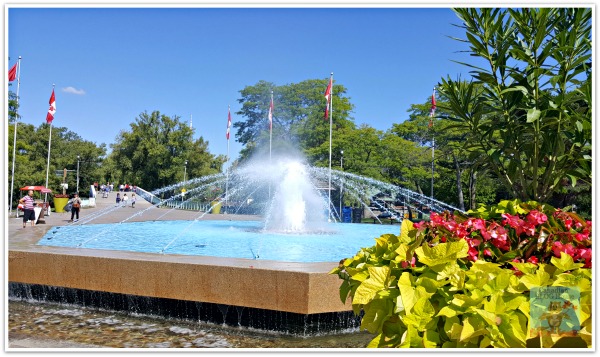 One of the things that surprised me during our visit to Centre Island was the beautiful views we encountered everywhere we walked. Lovely bridges cross over waterways, giving you views like this…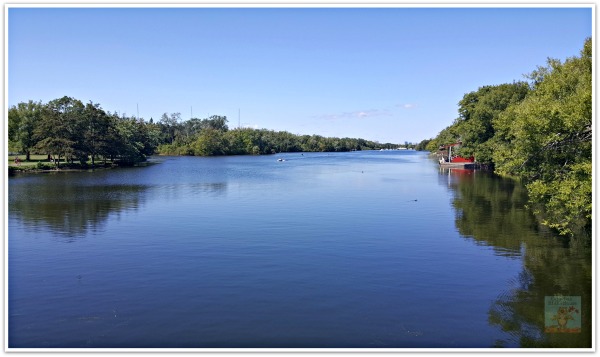 And this…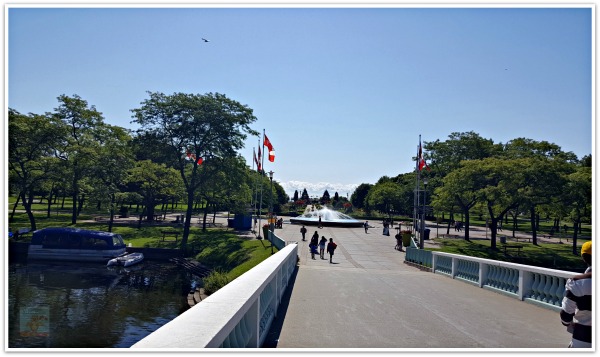 Even at Centreville, amongst all the hustle and bustle of the amusement rides, are views like this…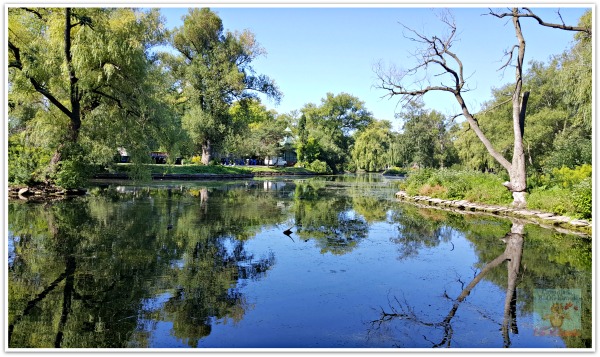 This view, with the backdrop of downtown Toronto and the CN Tower, was one of my favourites. Country meets city!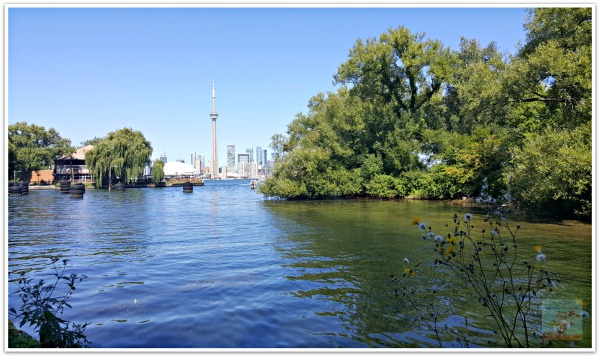 Chelsea Beach
It was the wonderful folks at the Chelsea Hotel Toronto on Gerrard Street, where we stayed while in Toronto, that gave us the idea to come and visit Centreville and Centre Island. We were so glad they suggested this ultimate family destination!
The Chelsea Toronto lays claim to a terrific beach on Centre Island, aptly named Chelsea Beach. For Torontonians or visitors looking to cool off on a hot summer day, Chelsea Beach is a great place to set up your beach umbrella, and lay down a beach towel.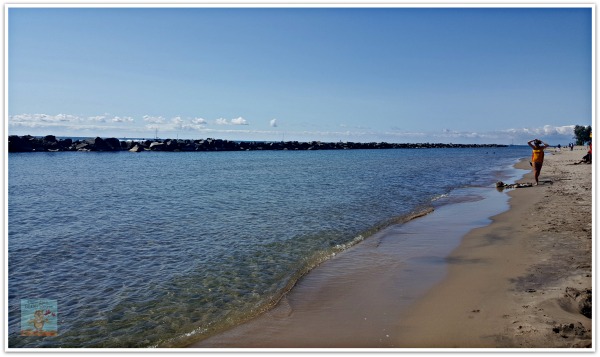 Since we (unfortunately) did not have our bathing suits with us, we could only dip our toes in the water. Chelsea Beach is a great swimming area with a nice sandy bottom and is protected from large Lake Ontario waves by breakers that sit just offshore. There is also a terrific pier that you can walk out on to give you another perspective of Chelsea Beach and the Toronto Islands.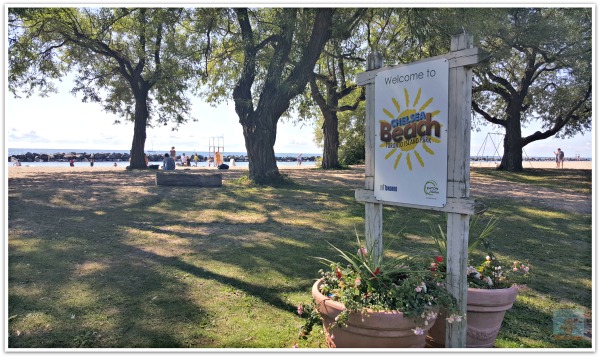 Chelsea Beach has plenty of change rooms and washrooms for visitors. As you can see from our photo there are shaded grassy areas that are great for setting up a family picnic under the trees. Picnics are a big part of Centre Island. We spotted a large number of visitors carrying coolers and picnic baskets to various places on the island.
Experience The Toronto Islands
To be honest, during all the trips I've made to Toronto in the last 30+ years since I had been to Centre Island, it never once crossed my mind to come back here. I discovered I have been missing out on a great summer experience, and I bet many of you have been as well.
Whether you come for the fun at Centreville, a lovely walk and picnic in the serene gardens, a scenic bike ride along the pathways, to pet some animals, or to have a splash in Lake Ontario at Chelsea Beach, come experience the Toronto Islands. In our opinion, you won't regret it.
Even if you are more limited for time than we were, come for the ferry ride. It doesn't cost much ($7.50 per person) and the view is spectacular. Everyone should get a chance to see Toronto from the water at least once. It's stunning!
The Centreville, Centre Island, and Chelsea Beach area of the Toronto Islands are truly a Toronto treasure. Next summer, don't miss your chance to visit this ultimate family destination – one of this city's best-kept secrets!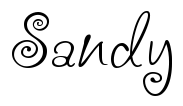 Disclosure: Many thanks to Tracy, and the Chelsea Hotel Toronto, for facilitating our visit to Centre Island/Centreville in Toronto. All opinions are our own.