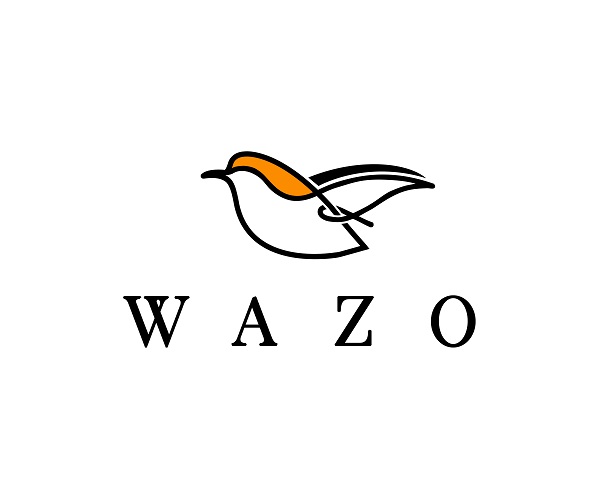 Wazo Furniture provided Canadian Blog House with compensation in exchange for this post. All opinions are our own.
No matter how much we love our existing home decor and furnishings, it seems springtime has a way of coming around each year and setting off an urge in us to refresh, redecorate, and maybe even replace a piece of furniture or two.
I'm generally a "big comfy couch" type of person. The more cushy and comfy my couches and chairs are, the better for my winter hibernation.
Then I pay a visit to my dear aunt's condo, and I am in awe of her Caribbean-influenced decor, and her super lightweight (and easy to move!) bamboo chairs and tables. Her home decor style screams "sunshine and happiness" even on the dreariest of winter days.
Her biggest piece of furniture is her couch, and it's probably the only piece of furniture in her living room that I could not lift on my own if I needed to. There is nothing "over-sized" about my aunt's furniture. No big comfy couch to get swallowed up in at my aunt's place!
Sometimes I think I'd like to style my living room in a similar way to my aunt's. I love the ease in which her furniture can be easily moved around if extra space or seating is required when guests are visiting, or simply because she wants to create a different "look".
According to 2017 spring home trends, my aunt's home decor is trendy. She doesn't have any oversized furniture, but she does have a bright green accent wall.
So when Wazo, a furniture company located on Nun's Island in Quebec, reached out to me, and I took a peek at their website, I was fascinated. Although very different from my own home decor, I found numerous items that caught my eye.
Clean, crisp lines. Bright, bold, refreshing colours. Functional, lightweight designs.
"Wazo is a rapidly expanding Canadian home furnishing company, privately held. With our headquarters and warehouse located in the heart of Nun's Island, Quebec; minutes away from downtown Montreal. At Wazo we believe in creating a domestic getaway for our consumers by removed the middlemen and streamlined our delivery process in order to provide quality products at an affordable rate. Scouring the world to find first-class products from manufacturers that take craftsmanship and quality seriously. We pride ourselves on discovering furnishings that inspire and delight our customers, adding living art to your home one item at a time."
So, because I can dream about how I'd love to give my living room a "refresh" for spring, I put together my own list of Wazo furnishing that makes me think spring! Maybe they'll give you some ideas for a little refresh in your own home!
9 Ways To Bring Spring Into Your Livingroom With Wazo
---
Brookville Wooden Bench With Fabric Button Seat: I would love to have a bench. Not for me, for my dogs. That's right. My dogs. They love to sit at the window and watch all the other dogs walk by so this Brookville wooden bench would be perfect for them. Except that it's white. Dogs and white don't go together. But this bench and refreshing your home decor sure do!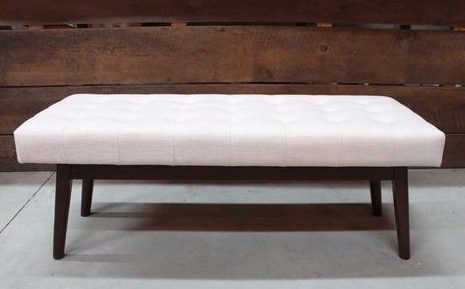 Marcus Sofa Blue with Round Walnut Legs (90 in): I love the fab shade of blue on this Marcus sofa. It really speaks to me. It makes me think of a robin's egg in spring. It also reminds me of a 1950's-style sofa my parents once owned, and I've always liked that sofa. I love the style, shape…and those legs!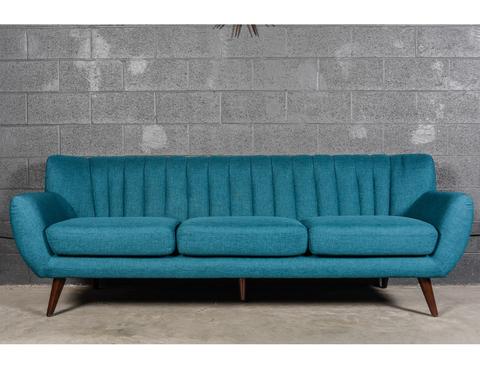 Featherstone Style Contour Lounge Chair & Ottoman: I would never be so bold as to put this Featherstone lounge chair in my living room next to the blue Marcus sofa but, part of me wants to. All I can think of when I see this chair is bright sunshine, warm spring days, cute Easter chicks…and happiness. Because yellow just makes us happy, right? Plus I just love the shape of this chair! It also takes me back to my Aunt's condo. This bright sun-shiny yellow plays a big role in her decor.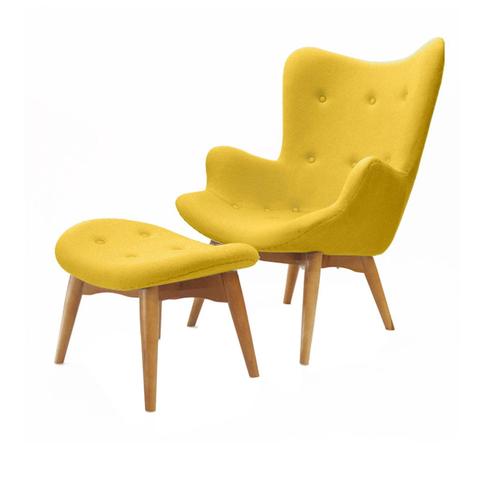 Asura Cushion: Even if you aren't ready to refresh your living room with a new piece of furniture, a few new throw pillows can easily help liven up and refresh a room. I'd love to toss one of these on the yellow lounge chair for a pop of extra colour!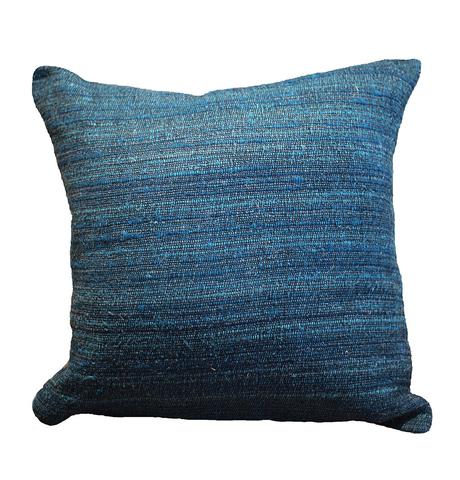 Collin Fabric Chesterfield Sofa: Along the same lines as the Marcus sofa above, this Collin chesterfield (I love how they use this wonderful Canadian word!) really caught my eye. I adore the curved lines, the arms, the buttoned back, and of course, the gorgeous blue colour. This couch, to me, is "Hollywoodesque". I can envision some 1950's Hollywood starlet lounging on this beauty!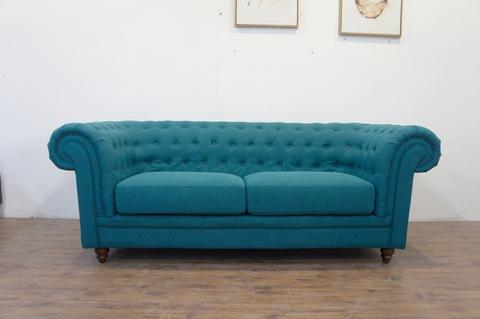 Eames Hang It All Hangers: There's no way this one goes with my decor but, the bright, bold colours of this Eames Hang It All hanger, makes me think of coloured Easter eggs and Easter jelly beans, two more things I love about spring! They also happen to remind me of one of my favourite candies – gumballs. This would come in handy in a mudroom, or at the back door, ready for hanging all the family raincoats in spring!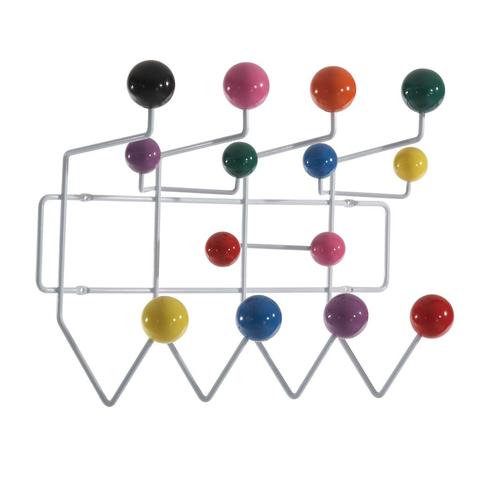 Florence Area Rug – Navy/Aqua: Wouldn't this beautiful blue area rug look fabulous underneath the yellow lounge chair? Adding a new throw rug to your room can refresh the overall decor, and add a splash of new colour for spring. It's probably becoming obvious that I'm a fan of the colour blue. If you aren't, don't worry, many of the furniture and decor items at Wazo come in a variety of colours to suit your tastes.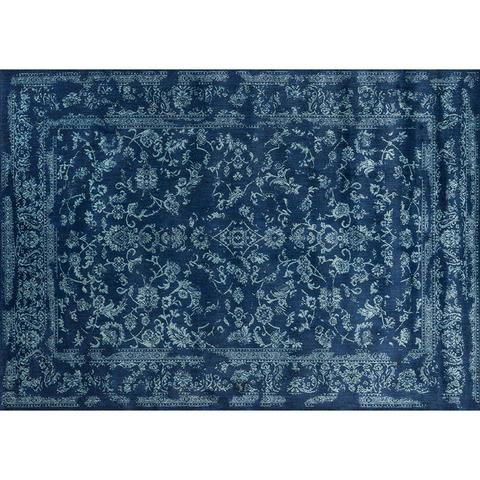 Mango Wood Coffee Table with Movable Wheels: Okay, so this coffee table doesn't exactly look "springy" but I've included it for a couple of reasons. First, it reminds me of something I would find at a great Canadian cottage. And second, I just love how unique it is! I could definitely see this coffee table looking great in many cottages across the country!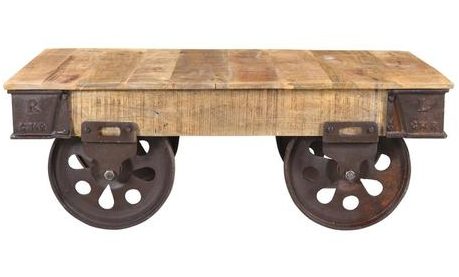 Arne Style Egg Chair: And finally, the only way this fabulous Arne Style Egg chair reminds me of spring is because…well…it doesn't. It's simply a fabulous chair. No matter what season you choose to bring this stylish chair into your home, may it bring out your inner Austin Powers. Yeah, baby!
Like something you've seen at Wazo? From now until April 30th, you can save 5% off of any purchases at Wazo, online or in store, by using coupon code canadianbloghouse5!
The great folks at Wazo are offering one Canadian Blog House reader the chance to WIN a $50 Gift Card towards the purchase of anything at their store.
Here's how you can enter for your chance to WIN!