"Traditional Home Baked Goods in the Heart of East Chinatown"
Andrea's Gerard Street Bakery is a culinary treasure located in the hustle and bustle of East Chinatown in downtown Toronto.  In such a lively part of town, it's easy to miss this hidden gem. We managed to spot the bakery during our drive along Gerrard Street on our recent trip to Toronto, but due to time constraints, did not get the chance to stop in.  Thanks to the generosity of a friend, we were recently able to sink our teeth into some of Andrea's mouth-watering creations.
Andrea's home baked goods can best be described as satisfyingly delicious comfort foods. Her special treats all have that melt-in-your-mouth baked goodness – the kind that goes so well with a fresh hot cup of coffee or tea.  It's no surprise that Andrea's baked goods are delicious.  Andrea has extensive training from George Brown College where she majored in the pastry/baking program.  Baking is in Andrea's genes.  She comes from a long line of talented bakers and cooks.  Both of Andrea's grandmothers,  and her mother,  made careers out of their culinary talents.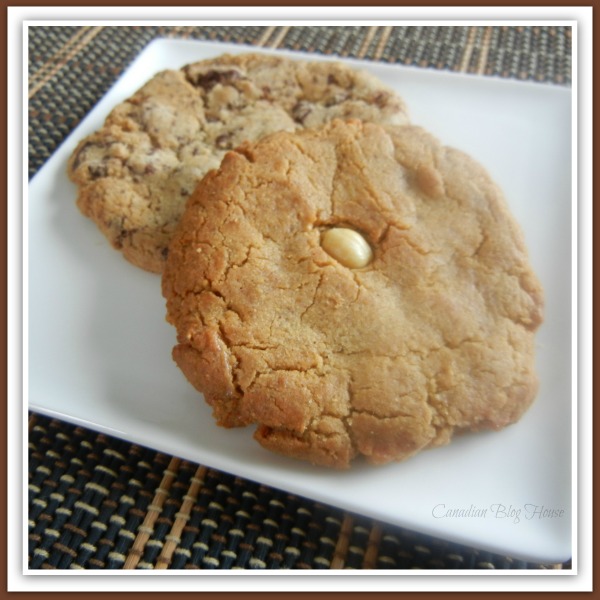 I'm a cookie connoisseur (there IS such a thing, right?), so I had a pretty big smile on my face when I was presented with a couple of varieties of Andrea's cookies: her Classic Chocolate Chip cookie,  and her Peanut Butter cookie.  Both were absolutely delicious, with the Peanut Butter cookie being my favourite, simply because it was so smooth and literally melted in my mouth. Chocolate and peanut butter are one of my favourite pairings.  For those of you who also love the combo of chocolate and peanut butter, Andrea makes a Gluten-Free Peanut Butter Chocolate Chip Cookie.  I bet it's tasty!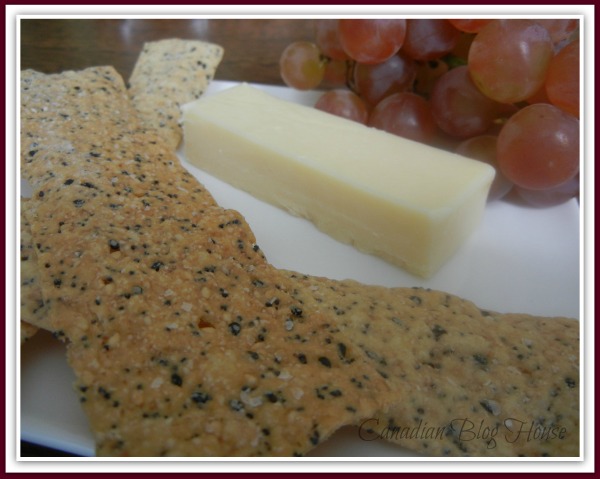 When I'm not eating cookies, one of my favourite snacks is cheese and crackers. I've just added one of Andrea's specialties to my "favourite cracker" list – Andrea's "Seedy Crackers".  Love the name…and the taste and texture of these home made crackers.  Made with Nigella seeds, sesame seeds and poppy seeds, "Seedy Crackers" pair up nicely with just about any cheese out there. They are full of great flavour and I love their crunch.  "Seedy Crackers" are one of Andrea's own creations.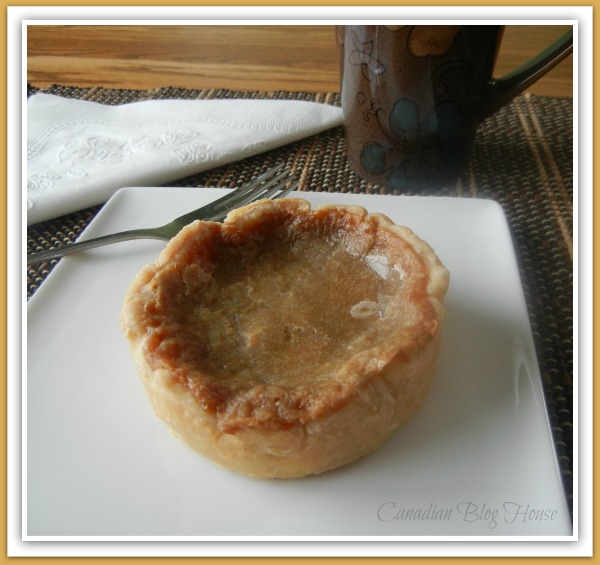 My boyfriend is a huge fan of butter tarts. Let's just say, he knows his butter tarts. He is my "go-to" butter tart critic. So of course, we just had to try one of Andrea's Gerrard Street Bakery Butter Tarts.  According to my boyfriend, butter tarts are best served with a little heat from the microwave. Just a touch.  Enough to get that inner buttery filling a little melted.  The result? Four buttery thumbs up!  Andrea's Butter Tarts are sure to please any Butter Tart fan out there.  I'm not a huge Butter Tart fan myself, but I found these pretty irresistible. We were left licking every last bit of buttery filling off our fingers.  They were that good.
Ever had an Empanada? Time to try one if you haven't.  I was introduced to Empanadas by the same friend who introduced me to Andrea's Gerrard Street Bakery.  Empanadas are a Spanish pastry turnover filled with variety of tasty ingredients (beef, onion, garlic, spices, etc), and are either baked or fried.  To me, Empanadas are one of those appetizers that you could literally make a meal of, and Andrea knows how to make awesome Empanadas.  My friend brought us a few of Andrea's Empanadas to try, and all I can say is, I was left wanting more. MANY MORE! I could have eaten a whole plate of those Empanadas (at the expense of my thighs, of course!).  If you are anywhere near Andrea's Gerrard Street Bakery, you MUST stop in and try the Empanadas.  I dare say you won't be disappointed!
I would love to show you a photo of Andrea's Empanadas, however, it would appear that I dove into the yummy pastries and finished them off before I had a chance to pull out my camera. So now you'll just have to make a trip to Andrea's Gerrard Street Bakery to see them for yourself!
Andrea's Gerrard Street Bakery has teamed up with a number of local partners like Berretta Family Farms, Blackbird Baking Company, and ChocoSol Chocolate Traders, to supply the bakery with delicious, wholesome ingredients that Andrea uses in her recipes. Andrea uses organic dry goods and produce whenever possible.
Andrea's Gerrard Street Bakery offers so much more than what I've highlighted here.  Take a look at the menu and you'll see that this bakery offers something to please everyone's palate. Looking for more than just a personal treat?  No worries! Andrea's Gerrard Street Bakery also offers custom orders: catering, wedding cakes and special occasion cakes.
So next time you find yourself wandering around in downtown Toronto, be sure to stop in to Andrea's Gerrard Street Bakery – and tell them Canadian Blog House sent you!
Google Street View Of Andrea's Gerrard Street Bakery (click on photo to enlarge). She's at 635 Gerrard Street.
You can follow Andrea's Gerrard Street Bakery on Twitter and Like them on Facebook.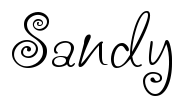 Disclosure:  Canadian Blog House received treats from Andrea's Gerrard Street Bakery from a friend and was under no obligation to post this review.  All opinions are our own.