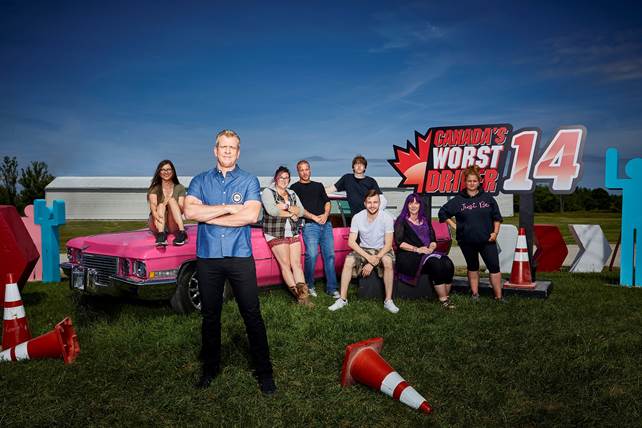 Disastrous Drivers In Smart Cars
Smart cars are getting smarter, but the same can't be said for the participants on Season 14 of Canada's Worst Driver. on Discovery Canada (Mondays at 10ET 7PT).
I can vouch for this personally.
Remember one of my first experiences driving our Ford Escape? I thought our car was so smart that its Enhanced Park Assist system would work both the gas pedal – and the brakes. Our car is smart but, it's the driver (me!) who is supposed to be smarter by understanding how to use these incredible features – and use them wisely!
After chatting with Andrew Younghusband, it seems no matter how smart our cars become, there's no accounting for the stupid things some people continue to do behind the wheel of a car.
Back in the driver's seat as host of Canada's Worst Driver, Andrew Younghusband, recently agreed to answer a few pressing questions I had about this reality TV show – and the drivers I hope I never meet up with on the road.
Some of the fascinating info Andrew shares includes:
how participants are chosen to be on the show
his thoughts on technology, smart cars, and bad drivers
his own worst driving faux-pas
what type of show he would love to host next
In the words of Andrew Younghusband "Driving has evolved – look no hands! With all these helpful bells and whistles, what could possibly go wrong?!"
Lots!!
---
Roadside Chat With Andrew Younghusband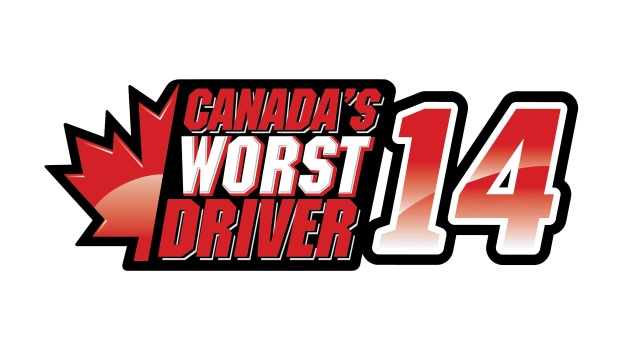 Each season of Canada's Worst Driver "features seven drivers – each nominated by a friend or family member – as they attempt to prove they possess the necessary skills to graduate from rehab and escape the unfortunate title of "Canada's Worst Driver". Is it difficult to narrow down all the nominations to just seven, and what factors help you determine the finalists?
It's actually a fun process… Once the 600 or 700 nominees get whittled down to the worst 40 or so, two people on our staff go off on what I call "The Tour Of Death" where they meet, film and drive with those 40 bad drivers. That footage then gets edited down to just a few quick minutes, and that's where I come in. Once the footage is edited down, I, along with another producer, watch it and choose who's going to be on the show. We try to get some diversity… someone overconfident, someone under confident etc. Ultimately it's the Worst Drivers that we're looking for.
You've hosted Canada's Worst Driver for a number of years. Can you tell us about some of the worst drivers that really stand out to you, from all the bad drivers you've had featured on the show?
The ones I like the best are the ones who learn the most… Shelby from Season 3 will always have a special place in my heart… as does Jillian from Season 12.
This season's title is "Disastrous Drivers In Smarter Cars".
I drive a Ford vehicle full of many of the helpful bells and whistles found in the vehicles you have your drivers test-driving – like Enhanced Active Park Assist.
However, no matter how smart the vehicle may be, even the smartest car can't help some of the crazy/distracted drivers out there on our roads.
My first experience with the Ford Escape's Enhanced Active Park Assist was almost a complete disaster. I mistakenly thought my brand new vehicle was SO smart, the first time I went to use this feature (with my dad and aunt in the car), I completely forgot that I needed to keep my foot on the brake! I thought my car did its own braking too!
Let's just say, thank goodness there was no car behind me as used the Enhanced Active Park Assist to park the Escape behind another car on a neighbourhood street.
Without giving too much away, do these features help this season's drivers…or make things worse? Did you encounter any mishaps while the contestants were testing out these features?
I think technology is helping make cars safer, for sure, and the technology that we used this year absolutely helped the bad drivers. Yes, they can rely on technology too much sometimes, and yes, it can make them slightly lazy but, overall, it's a good thing.
The only thing I don't like, technologically speaking, is the number of things that dashboard screens can do. I think they should be limited in what they can show. They tend to distract bad drivers.
As they are nominated by friends or family, do you have trouble convincing bad drivers to actually appear on the show, or are they usually happy to jump into the "worst driver" spotlight?
We've had bad drivers that have gotten cold feet and pulled out at the last minute. The best people for the show are the people who truly want (and need) to learn. Those people are usually unaware of  the "spotlight" because they're too busy trying to learn.
I must confess, I'm rather shocked by some of the admissions that drivers on the show admit to in terms of their bad driving behaviours. Are these drivers not worried about being singled out by police once they have appeared on Canada's Worst Driver? What about repercussions from their insurance companies?
It's always amazed me that there have been no repercussions from insurance companies but, to my knowledge, there never has been. The amount of people who come on and confess to hit and runs really boggles my mind.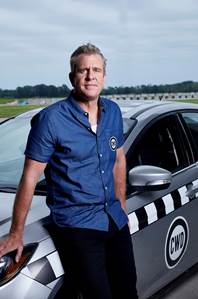 You've got four experts on the show, all of whom help you choose Canada's Worst Driver. Have you had any of the experts throw their hands up in the air and basically admit defeat when it comes to helping change the driving habits of some of the drivers? Have any of the drivers been, what an expert would coin, "a lost cause"? Have you ever had to report a driver because one of your experts has determined that a driver on the show is a danger to the public?
On the rare occasions that the experts have said that there's nothing they can do for a particular person, I remind them that there is always something we can do. I won't allow anyone to "given up on".
Spill it. What's the worst driving faux-pas you've been guilty of?
When I was 28 or 29, I wrecked my fully weighted down pickup truck as I was moving provinces in November. While speeding, I hit black ice and lost total control. Wrote the vehicle off and thought I was going to die! My one and only accident scared the hell out of me. I've driven very safely since then.
You're originally from St. John's, Newfoundland. I had the pleasure of visiting St. John's for the first time ever last May, as a guest of Ford Canada. We were there to test drive the new Ford EcoSport. St. John's is beautiful but…very hilly. Very.
What is your experience with the drivers in St. John's, especially in winter? Are they "bring on the snow" expert Canadian drivers or, could some of them be great contenders on Canada's Worst Driver? How do weather conditions and terrain impact the skill level of drivers in Canada?
I think Newfoundlanders are good drivers, mostly because of the amount of space there is there. Most young people get a chance to play in vehicles (not on public roads) before they are old enough to get a license, and that makes them better drivers.
And yes, everyone gets good at driving in snow, or they'll have to stop driving. It's one or the other!
An interesting fact that some viewers may not know about Andrew Younghusband. You were also the host of another Discovery Canada show, Canada's Worst Handyman.
I love sharing fun facts with my readers about those I interview here at Canadian Blog House. Can you share a fun fact about Andrew Younghusband that not many people know about?
A fun fact about me? It's my dream to one day host a cooking show based on outdoor fire cooking! How about that?
---
I love it, Andrew! We'll be keeping our eyes peeled for "Outdoor Fire Cooking with Andrew Younghusband"! Thanks for the chat!