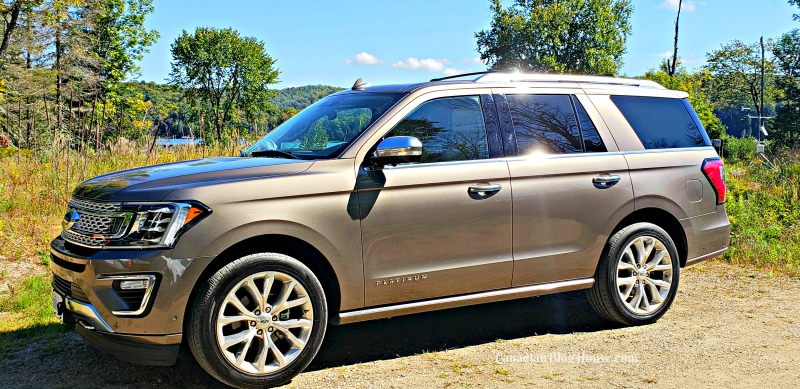 Canadian Blog House was invited by Ford Canada on a great expedition, deep in the woods of Kenauk Nature Reserve, to test-drive the 2018 Ford Expedition. All opinions are our own.
Always Say Yes To A Great Expedition And A New Adventure
The email that recently landed in my inbox was a lengthy one but, a few words in particular stood out to me: Ford Canada, fishing expedition, fishing pro Jamie Pistilli, and Fairmont Château Montebello.
Never one to say no to a new adventure, I practically started packing the minute my fingers typed "I'm in!" and hit enter.
I was about to embark on a Ford Canada Fishing Expedition with a chance to test-drive a 2018 Ford Expedition, Ford's smartest, most capable, most adaptable Expedition to date!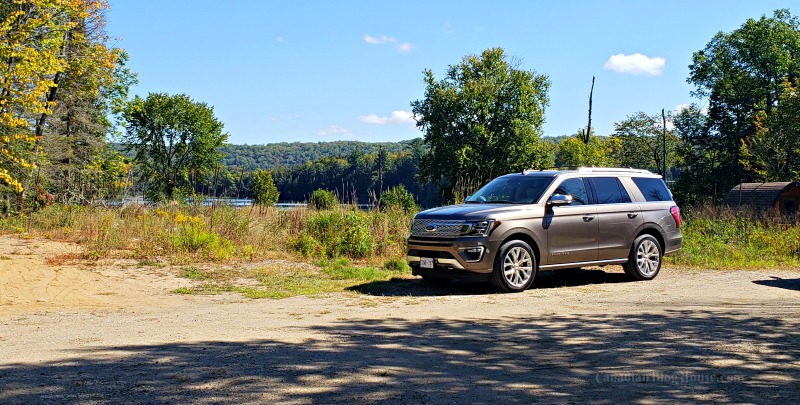 The 2018 Ford Expedition
Smartest
Dual-headrest rear entertainment system with wireless network
SYNC®3 Apple Car Play and Android Auto
Adaptive Cruise Control With Stop-and-Go
Most Capable
Expansive interior space with more room for passengers and cargo
Best-in-class towing and Pro Trailer Backup Assist
Powerful 3.5-liter EcoBoost engine
Most Adaptable
Advanced Cargo Manager and Fold-Flat Load Floor
Foot-Activated Hands-Free Power Liftgate
Tip-and-slide second-row seats
Spacious, power-reclining third row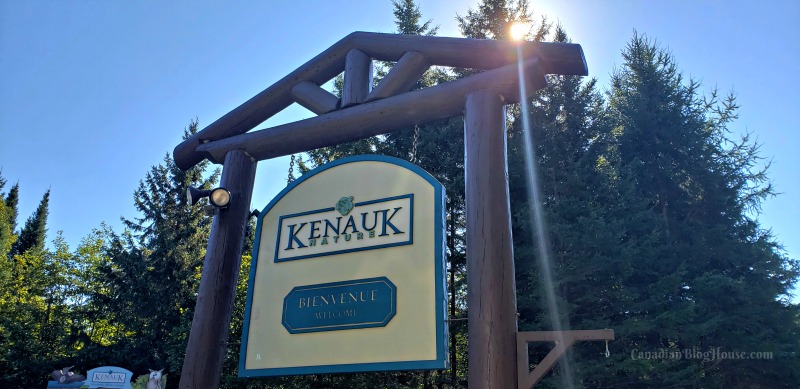 Our Ford Fishing Expedition was held in Quebec's Outaouais region at Kenauk Nature Reserve near Montebello, Quebec. Half the fun was getting there, however, as our group drove from Ottawa in a trio of 2018 Ford Expeditions.
I travelled with fellow blogger and long-time friend, Andrea, from A Peek Inside The Fishbowl, as well as new friend, Tori, from Ottawa Life Magazine. Andrea and I quickly learned we were in capable hands with Tori at the wheel of our 2018 Ford Expedition. She inadvertently put our vehicle to the test on the highway, when a large black bear ran out in front of the car just ahead of us.
Luckily for the scared bear, disaster was averted. Tori's quick reaction, and the great handling and braking of the Expedition, kept us safely on the road and away from the bear as it scampered over to the side of the highway.
Buckle Up! We're On Our Way!
I was the lucky one who got to lounge in the back seat all to myself.
Ohhh the leg room! It was incredible.
And the temperature controls, radio controls, and the dual-headrest rear entertainment system! I couldn't wait to have fun with all of these!
Apparently, whoever rode in the back seat before me had way too much fun back there. Or maybe it was my friends. Perhaps they were just trying to stay one step ahead of the big kid in the back seat – me!
You see, all the controls in the back seat of our Expedition were locked down – a handy feature for parents (or friends!) when the kids get too carried away back there!
Kenauk Nature Reserve
My first experience at Kenauk Nature Reserve happened last year when I attended the Ford Wellness Retreat.
Whitefish Lake, our destination for the wellness retreat, was also the first stop on our Ford Fishing Expedition.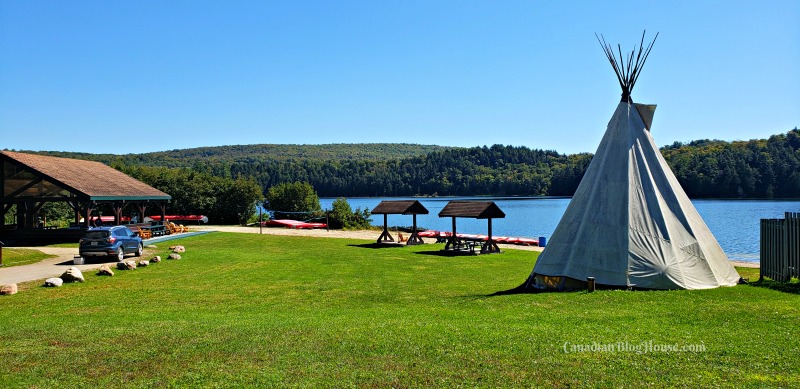 It was here we learned about Ford's Pro Trailer Backup Assist, and Enhanced Active Park Assist.
Both are impressive features available on the 2018 Ford Expedition. If I had a trailer, Pro Trailer Backup Assist would be an absolute must for me. After hearing what this feature can do, there's no way I'd even attempt to back up a trailer without it.
Personally, we have Enhanced Active Park Assist on our Ford Escape, and I LOVE this feature. I am NOT a fan of parallel parking but, with Enhanced Active Park Assist, I can feel at ease parking the Escape, even in tricky parking situations.
While this feature is brilliant, please keep in mind that this feature is meant to ASSIST you with your parking – not park the car for you (as some people – ME – may think)!
Case in point…
Sit Back, Relax, and…Brake!
Yes, I was so full of confidence in our Ford Escape's Enhanced Active Park Assist when we first got the vehicle, that I forgot one very important thing – to keep my foot on the brake when using this feature!
A demonstration, with both my father and aunt in the car, almost turned into an accident when I engaged the Enhanced Active Park Assist feature and took my foot off the brake – thinking that the vehicle was SO smart, it would apply the brakes on its own! Yikes!
Let's just say that I was incredibly lucky that I had no cars parked behind me as I pulled up beside a parked car and engaged the Enhanced Active Park Assist. We eased nicely into the parking space…but the car kept moving backwards!
All I could think of was…what is wrong with my new car?!
It wasn't the car…it was the driver!!
The fact that the vehicle can park itself is pretty impressive but, it's not meant to do it all on its own! The driver must stay in control of vehicle braking while the vehicle moves its way into the parking spot. A very important lesson learned!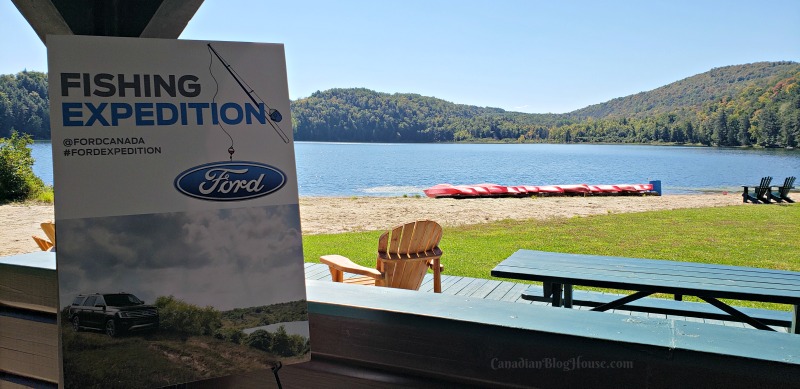 As I have had plenty of experience with the Enhanced Active Park Assist, I eagerly watched from the sidelines as my fellow writers all slipped behind the wheel of an Expedition to try their skills using this brilliant feature.
Doesn't Justin from Justin Hoffman Outdoors make it look oh so easy?
Somewhere Over The Rainbow (Trout)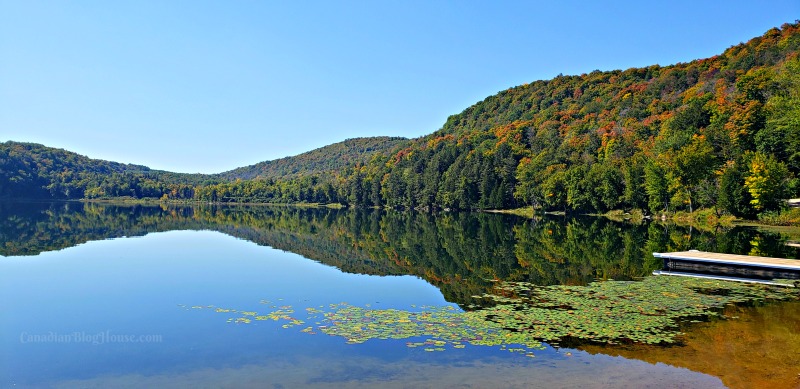 The Ford Expedition was made for an adventure like our fishing expedition to Kenauk Nature Reserve. It easily accommodated three of us, complete with travel bags, backpacks, purses, cameras, and other assorted gear. Everything you need to bring for a great time at the lake!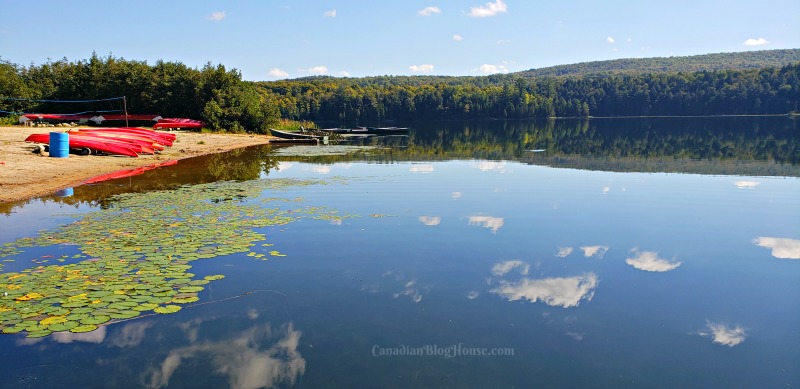 Soon it was time for a bite to eat, a quick selfie with friends, and then 1/2 hour drive deep into the woods in search of a lake full of beautiful rainbow trout!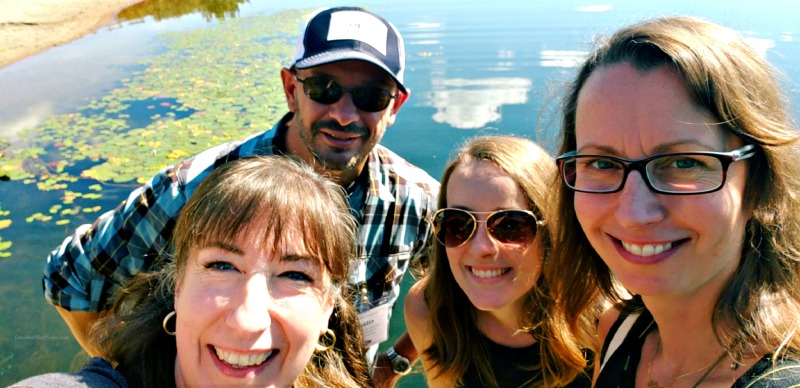 Sometimes Things Are Best Left To The Professionals
It was all uphill from here – literally. The deeper we drove into the woods the more rough and tumble the road became, and the higher we climbed. This road was no match for our Ford Expedition and its Terrain Management System though. Even on the steepest, rockiest hill, the Expedition carried on like it was driving over pebbles. Impressive!
Waiting for us at this gorgeous lake was Professional Fishing Guide, Jamie Pistilli. Jamie had our lines all set and our boats gassed up. We couldn't have asked for a more stunning mid-September afternoon.
In fact, it was so warm that afternoon that Jamie had to adjust fishing plans for us. Due to the unexpected hot weather, the fish were staying deeper down in the water. Not a great thing when you are trying to fly fish, which was our originals plan. So trolling for rainbow trout it was!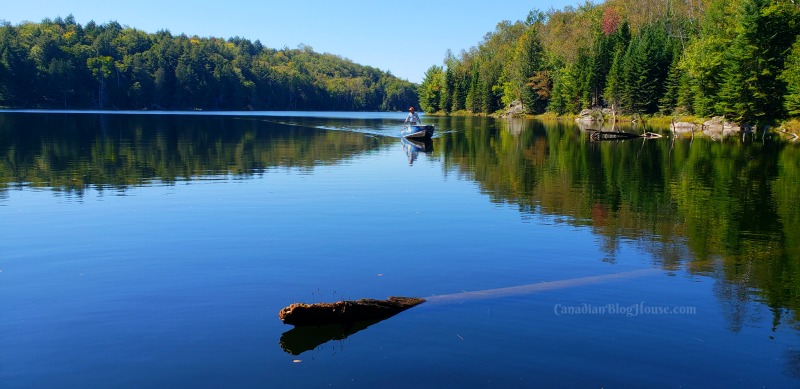 For this novice angler (me!), I already knew the fishing method wasn't going to affect the number of fish I would bring home – ZERO!
With Jamie's expert assistance, however, I did manage to catch one rainbow trout but – that trout was on to me! He wanted no part of being that night's dinner at Fairmont Château Montebello so, in a splash, he was gone. The big one got away!
And speaking of rainbow's, the sunshine and water were playing tricks on my camera that day…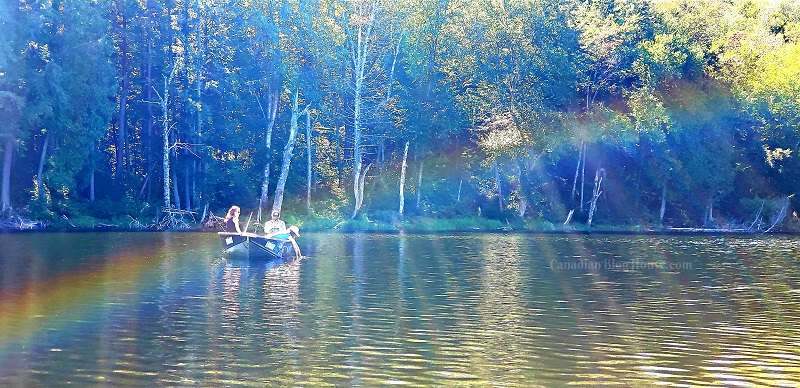 I decided the fishing was better left to my fellow anglers, many of whom do this for a living, including Canadian champion Ashley Rae of She Loves To Fish.
You guessed it, Ashley caught a beauty, and so did my boating buddy, Andrea…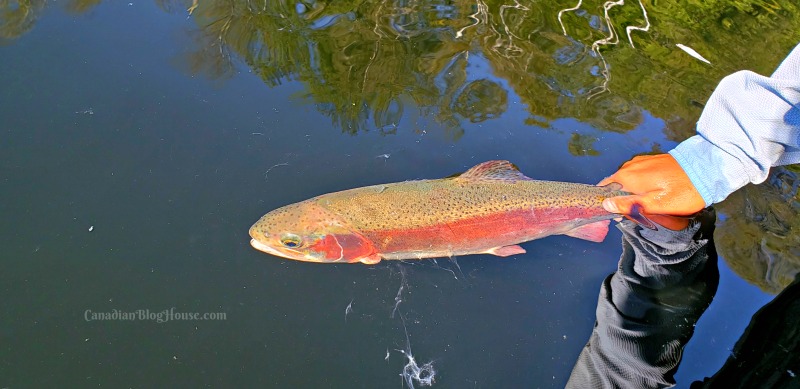 It was everything a great fishing expedition was meant to be. All we needed at the end of our day was some food, some drinks, and some fun – and the Fairmont Château Montebello was ready and waiting for us!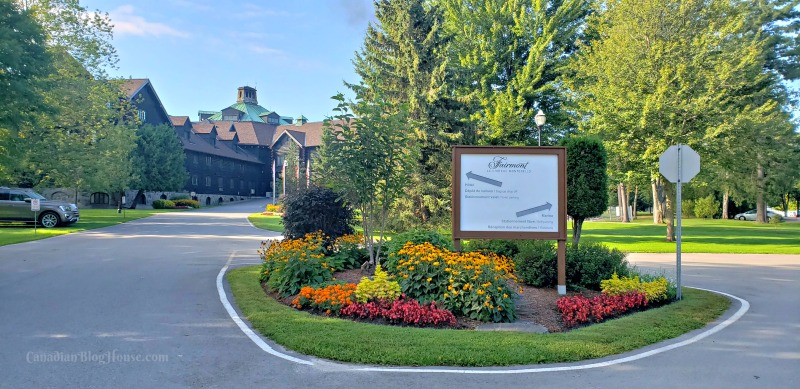 A Great Expedition
Many of you will remember that we have had the pleasure of staying at Fairmont Château Montebello a couple of times before. I'm always thrilled to get the chance to come back and stay at this magnificent resort – home to the world's largest log cabin!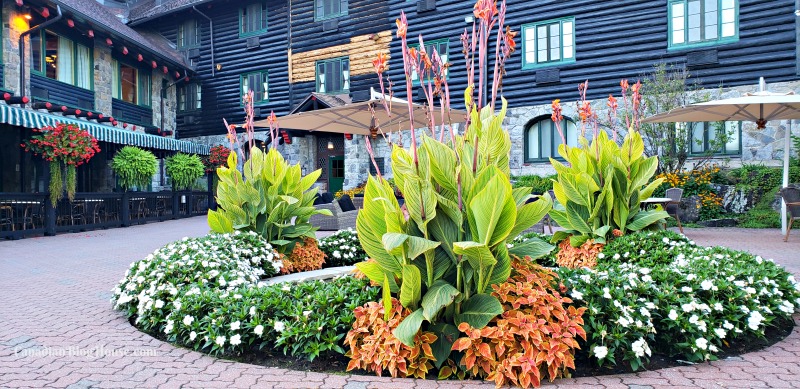 Thanks to the incredibly warm weather this weekend, the gardens were lush and beautiful.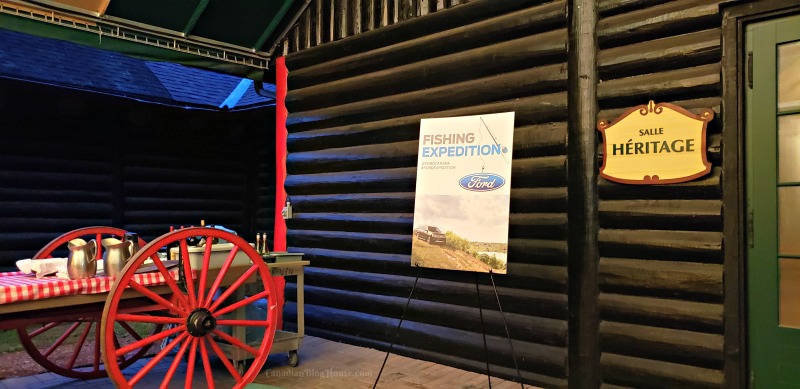 Dinner was held outside under an open canopy, which was just perfect. Staff from the resort served us a selection of delectable foods including Andrea's rainbow trout…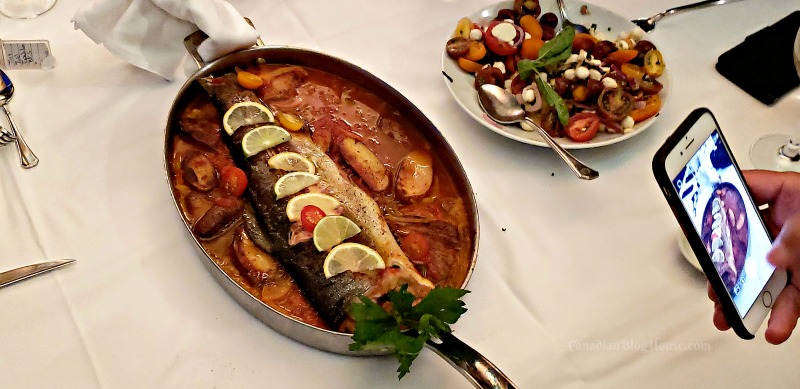 While we had intended on letting this fish go, we learned a lesson that day.
Rainbow trout are easily stressed, and it appeared that getting caught was just too much for this fish. We attempted to put him back into the lake but, he had other ideas.
Paired with the exceptional culinary skills of the chef at Fairmont Château Montebello, we all got to enjoy a little taste of this delicious rainbow trout.
I will spare you the after-dinner campfire photos, and the video of the off-key campfire song we sang that night but, let's just say it was a great Canadian way to end a great expedition!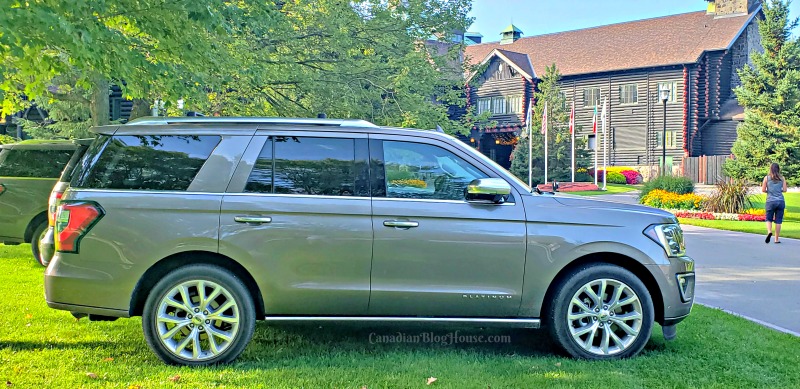 Making The Great Outdoors Even Greater
I took a few moments before breakfast the next morning to wander around the grounds of the resort, and to take another look at these magnificent beasts.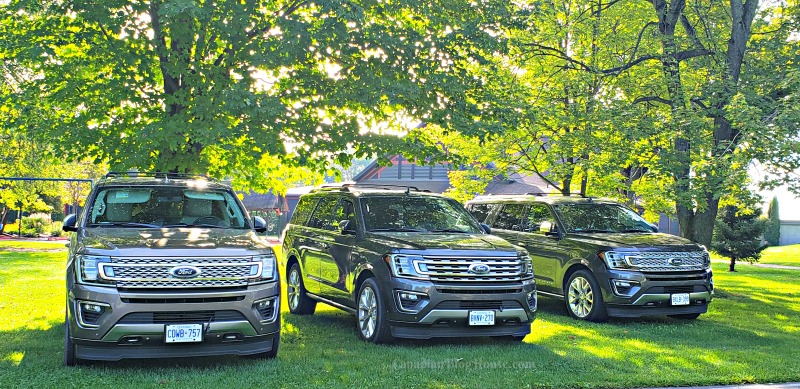 Our time with these beauties didn't last long enough to enjoy all the many fabulous features found in these 2018 Ford Expeditions.
What about the massaging seats in the Platinum Edition, you ask? You'll have to check with my friends Justin, Roland Bast (Roland Bast Photo), and Jeff Morrison (The Outdoors Guy) about those.  Now I know why they had first dibs on the Platinum Edition! *wink* *wink*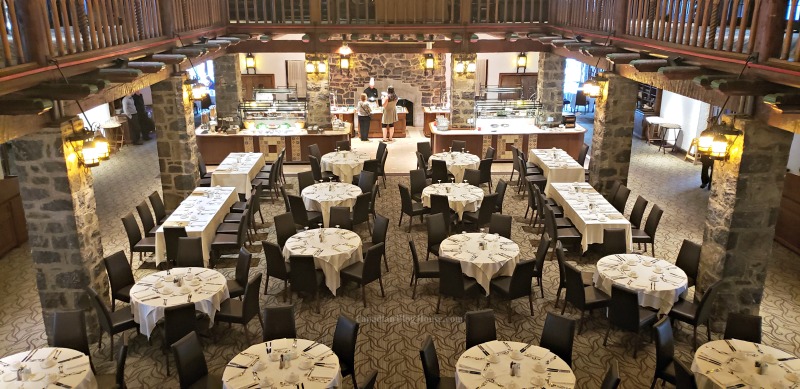 Something you MUST do when at the Fairmont Château Montebello is enjoy one of their scrumptious buffet breakfasts. Don't miss your chance to try their Maple Crepes. A plate of maple crepes may not be "insta worthy", however, they are mouth-watering good!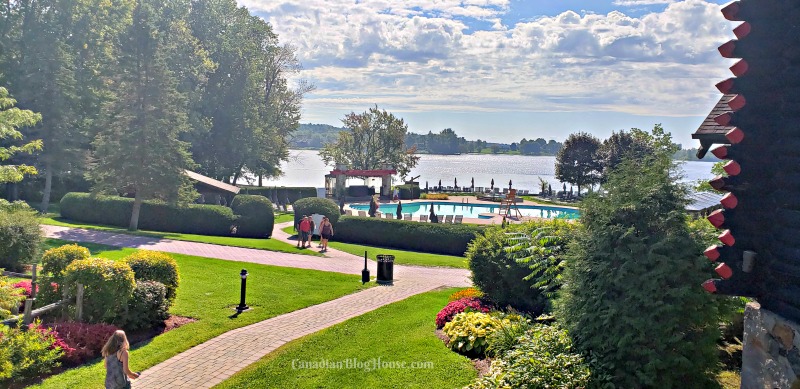 Our Ford Fishing Expedition could not have ended a better way than having the chance to lounge poolside in our swimsuits, enjoying some great conversation and laughs with wonderful friends.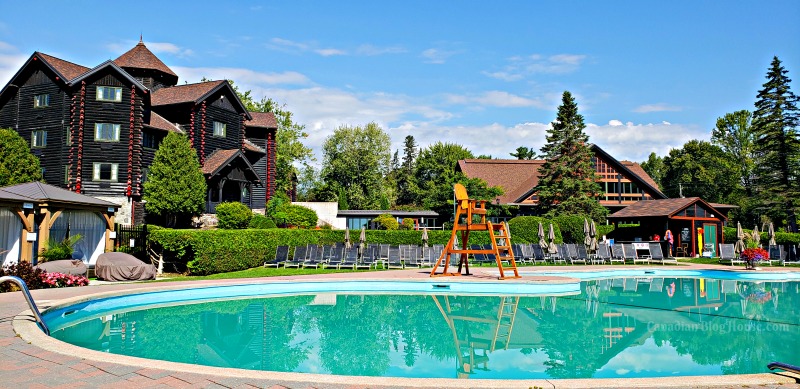 I may not have caught the big one on this great expedition but, I did catch something even better – wonderful friendships and great memories of another fabulous Ford experience!
Have you ever been on a great fishing expedition? Tell us about it!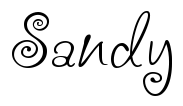 **Special thanks to Melissa and her team at NATIONAL for organizing the Ford Fishing Expedtion!