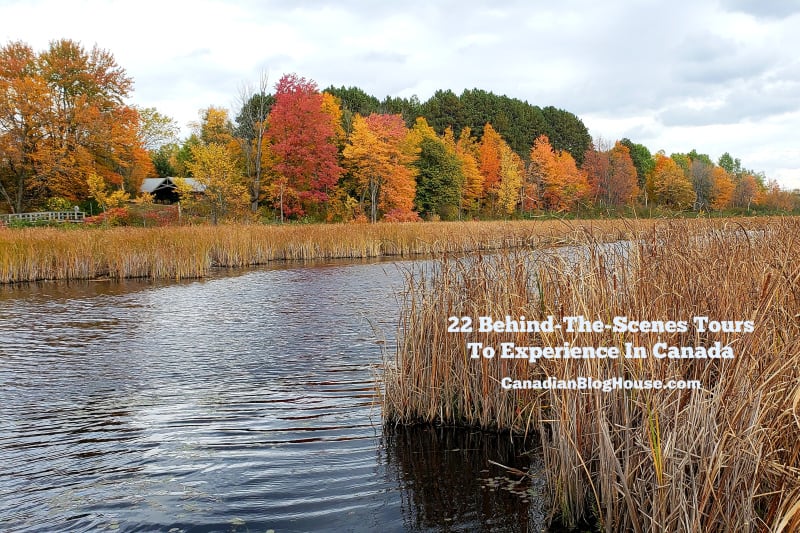 Behind-the-scenes tours offer visitors a unique and interesting experience, at some of Canada's favourite entertainment venues and tourist attractions.
Whether you are a sports fan, a foodie, a live-theatre fan, or animal lover, you'll find some great behind-the-scenes tours in many of the towns and cities you visit in Canada.
Some of these behind-the-scenes tours are offered free of charge, while others charge an admission fe.
Select tours require a minimum number of guests. Please be sure to check the tour websites for details before you go.
Here is a compilation of some of the best behind-the-scenes tours to enjoy in Canada, whether you are at home in your own city, or on vacation…
22 Behind-The-Scenes Tours To Experience In Canada
Blue Jay's Stadium Tour
Situated in the heart of "Canada's Downtown", the Rogers Centre in Toronto, Ontario, offers visitors the chance to get a behind-the-scenes look at "how a major sports complex operates, ranging from how events are set up to where the media gather to invite the world into the home of the Blue Jays."
A fascinating behind-the-scenes tour experience for any sports fan!
Parliament Hill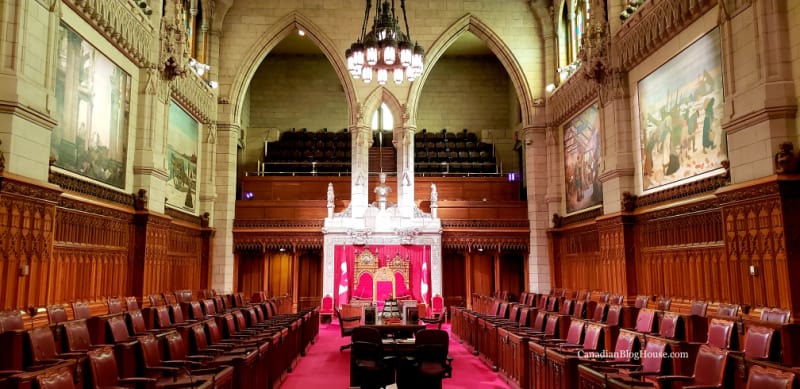 A new chapter in Ottawa's Parliament Hill history begins in February 2019. As a major 10+ year renovation project gets underway at Centre Block, visitors can now enjoy a couple of all-new behind-the-scenes tours of Canada's Parliament.
Visitors can take a tour of the magnificently restored West Block, with a House of Commons guided tour. The newly renovated Senate of Canada Building, located in Ottawa's historic train station, offers visitors a look behind-the-scenes of the Senate Chamber.
Journey Behind The Falls
There's nothing quite like witnessing the power of the mighty Niagara Falls in person.
For those that wish to experience a unique view of Canada's Horseshoe Falls, a behind-the-scenes tour with Journey Behind The Falls can take you up close and personal behind the roaring water of the falls.
Doors Open Festivals (Various)
Doors Open festivals have become very popular here in Canada.
These free events, such as the ones found at Doors Open Ontario,
showcase "the buildings, natural spaces, infrastructure and cultural landscapes that shape and define our communities."
Check Google for a Doors Open festival near you, and experience a behind-the-scenes tour of Canadian heritage buildings and spaces in your community.
Assiniboine Park Zoo Canadian Signature Experience
Assiniboine Park Zoo, in Winnipeg, Manitoba, offers visitors the chance to "
join a member of the animal care team behind the-scenes to learn about the care of our arctic species including polar bears, musk ox, and snowy owls."
Visitors will "wander across authentic landscapes, from forests, tundra and ice, as you come face to face with the exhibit's other animals: caribou, muskoxen, snowy owls, Arctic fox, wolves and seals."
Greater Vancouver Zoo
Book your behind-the-scenes experience at the Greater Vancouver Zoo for your chance to "experience the wild and get up close and personal with your favourite zoo animals."
Choose your favourite zoo animal from this list: hippo, lion, tiger, baboon, black bear, red panda, a variety of reptiles and a few others. Behind-the-scenes experiences are dependant upon the day of your visit and the number of people in your group – max. 4.
Food Tours (Various)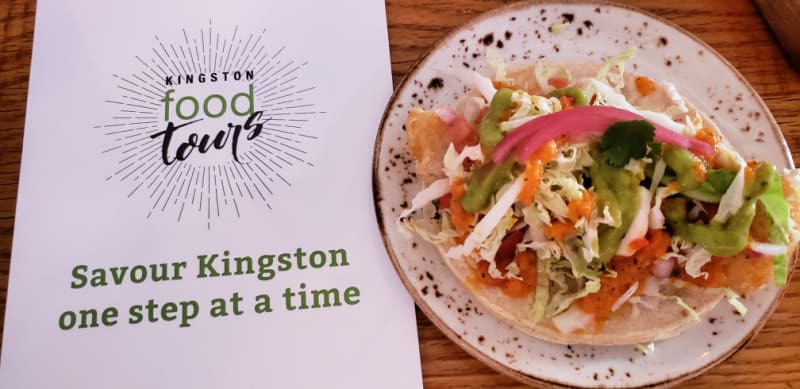 Local food tours such as Almonte, Ontario's "The Good Food Tour" and Kingston, Ontario's "Kingston Food Tours" are noted for providing visitors with a taste of a city's culinary hot spots.
What these food tours also provide is a way for guests to experience a great "sneak peek" behind-the-scenes of some of the city's most popular restaurants.
Theatre Calgary
Theatre lovers will enjoy Theatre Calgary's backstage tours.
Interactive behind-the-scenes tours of Theatre Calgary allows visitors to "
discover the costumes, the props, and the stories behind the shows." Tours can accommodate up to 20 people.
Radio-Canada Montreal
Enjoy a fascinating behind-the-scenes guided tour of Radio-Canada in Montreal, Quebec.
Visitors enjoying this 90 minute tour, will "visit the Centre de l'information newsroom, one or more TV/Radio studios, Radio Canada International, and the broadcasting booth." (dependant upon the season, time, and availability)
Toronto Pearson Airport Airside Tour
Ever wonder what goes on behind-the-scenes at Canada's busiest airport? What happens to your bags when you drop them off at check-in?
At Toronto Pearson Airport, visitors can experience a unique look at what it takes to keep a busy airport operating with their unique behind-the-scenes tours.
Guests participating in a Toronto Pearson Airport Airside Tour will also "learn about the history of the airport, the economic impact, and how we are giving back to local communities."
Stratford Festival
Stratford Festival has some great behind-the-scenes tours tha festival lovers won't want to miss!
Fans of the theatre can choose between 5 behind-the-scenes backstage tours for a close up look at the Stratford Theatre's sets, archives, gardens and more. Check their website for dates and times.
Alexander Graham Bell White Glove Tour
Slip into the past by slipping on a white glove and taking a behind-the-scenes tour with the Alexander Graham Bell White Glove Tour at Alexander Graham Bell National Historic Site in Baddeck, Nova Scotia.
This Parks Canada tour gives visitors the chance to get up close and personal with Bell's photos, mementos, gadgets, and gizmos. A fascinating experience for history buffs and museum lovers.
Be sure to check the Parks Canada website for other "White Glove" tours in select Parks Canada locations.
Kingston Pen Tour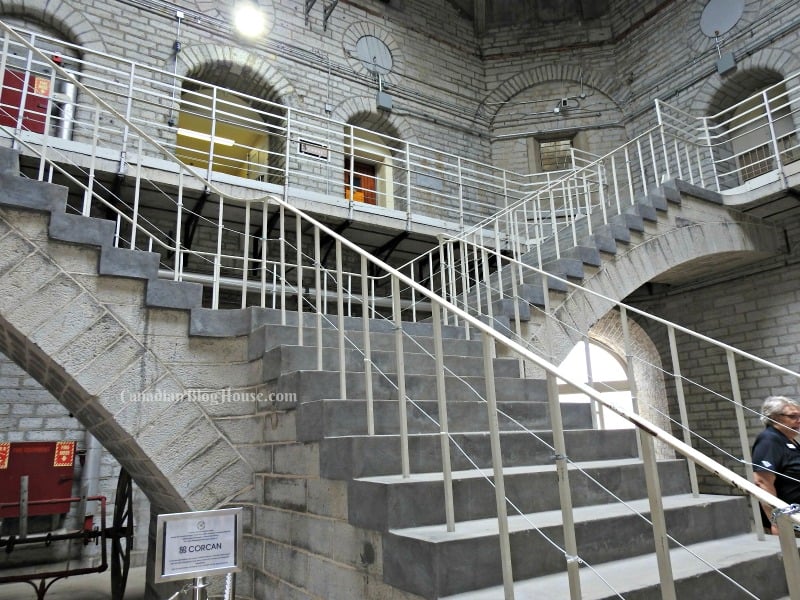 This behind-the-scenes tour falls under the category of "see it before it's gone!". The buildings, and the land they sit on, are still owned by the federal government – who could choose to close down this fabulous attraction at any time.
Choose between the standard tour or the extended tour for a glimpse into what life was like for inmates during the "glory" days of Canada's oldest maximum security prison.
The exceptional Kingston Pen Tour, in Kingston, Ontario, is one of those behind-the-scenes tours in Canada that should NOT be missed.
Vancouver Aquarium
Visitors to the Vancouver Aquarium can enjoy a behind-the-scenes tour experience like no other.
Book an "Encounter" with your favourite Vancouver Aquarium animal for a "hands-on" session "that can include feeding, training and learning about Ocean Wise's conservation and research."
Animals available for an encounter include dolphins, otters, penguins, sea lions and turtles.
Safari Niagara
Safari Niagara, in Stevensville, Ontario, offers behind-the-scenes tours that any animal lover will love.
Choose from their Giraffe Experience, Lion Experience, Rhino Experience, or be a Junior Zookeeper For A Day.
Advanced reservations are required.
Assiniboine Park Conservancy
Assiniboine Park Conservancy offers several behind-the-scenes guided walking tours.
Explore their gardens, their pavilion, or take a nature photography tour. Visitors can even take a Winnie Heritage Tour to "learn about the original works of A.A. Milne, and hear the story behind this famous bear (Winnie the Pooh) and her Winnipeg connection."
Royal Canadian Mint
Royal Canadian Mint locations in both Ottawa, Ontario, and Winnipeg, Manitoba, offer visitors the chance to book a 45-minute guided tour.
Behind-the-scenes at the Royal Canadian Mint in Ottawa, visitors "will learn about the exacting skill that goes into precision coin design."
In Winnipeg, the behind-the-scenes tour focuses on "the wonders of high-speed, high-volume coin production."
Grand Theatre London
Complimentary backstage tours are available to theatre-goers of the Grand Theatre in London, Ontario.
Go behind-the-scenes and "get an inside look at what happens on and off the stage. Learn about our resident ghost Ambrose Small, step inside a dressing room, take a peek at the orchestra pit, explore the costume and props shops, and tour the Spriet Stage with its legendary proscenium arch, one of the last of its kind in Canada."
Reserve Hangar Guided Tour
Aviation fans who visit the Aviation and Space Museum in Ottawa, Ontario, may want to consider leaving a little extra time to visit the Reserve Hangar located on the museum property.
The Reserve Hangar Guided Tour takes visitors behind-the-scenes for a tour "that includes the de Havilland D.H. 98 Mosquito B XX, the Bristol Bolingbroke IVT and the wing tips of the Avro CF-105 Arrow 2."
Shaw Festival Theatre
Headed to the Shaw Festival Theatre? The Shaw Festival Theatre hosts backstage tours for fans of the beloved theatre.
Hour-long guided tours are available – see calendar for details.
Brewery Tours (Various)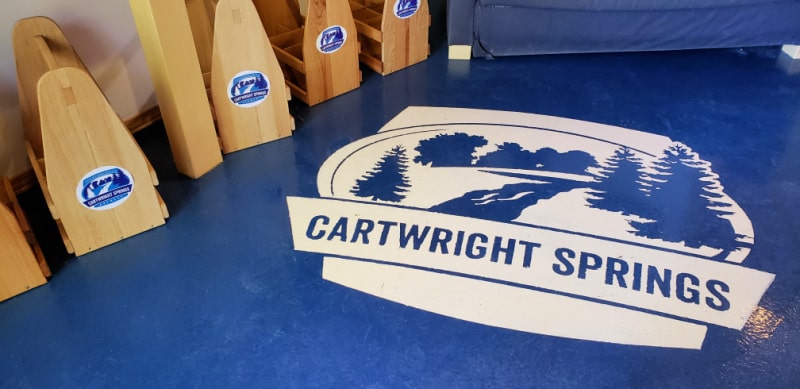 Similar to food tours, brewery tours provide visitors with a behind-the-scenes look at a city's most popular breweries.
Brewery Tours such as Ottawa's Brew Donkey brewery tours, transport visitors to a selection of local breweries, such as Beau's All Natural Brewing Company, to sample tasty craft beers.
These brewery tours often allow visitors to see what goes on behind-the-scenes of the brewery, and to see how their favourite beverages are made.
Some breweries offer behind-the-scenes tour of their own such as Cartwright Springs Brewery in Pakenham, Ontario.
Mirvish Theatre Tours
Attending a theatre production at The Royal Alexandra Theatre, The Ed Mirvish Theatre, or the Princess of Wales Theatre? Why not consider a Mirvish Theatre tour!
Sign up for a behind-the-scenes guided tour of these majestic and historic buildings and "let your group explore the rich history, unique character and hidden stories of these landmark theatres."
Have you taken part in any other great Canadian behind-the-scenes tours that we should know about? Tell us in the comments below!