Have you heard the news? The BConnected Conference, a brand new social media and networking conference for mom and dad bloggers, is coming to Ottawa the weekend of April 12-13, 2014.  Ottawa's National Arts Centre will be buzzing with a conference room full of great Bloggers, Brands and Industry Leaders – so much greatness all in one room!
Guess what? I've been chosen to B one of the conference AmBassadors! And…take a look…you'll probably recognize a few of my fellow BConnected Conference AmBassadors.  Lucky me to be selected to work alongside this group of highly respected Bloggers! I'm so honoured!  I also get to spend a weekend surrounded by some pretty amazing social media savvy folks from all across Canada and the US. The BConnected Conference is set to B a "can't miss" event, bringing some of the best and brightest Bloggers, Brands and Industry Leaders together, all under one roof.

You can probably understand why I'm excited to attend the BConnected Conference, but why should you be?  If you are a Blogger, the BConnected Conference is an invaluable experience that will provide you with ways to enhance your social media and blogging skills, as well as connecting you with industry leaders, leading brands, and your fellow bloggers. If you are a Brand, you will be able to showcase your brand to attendees, share valuable knowledge and insight into what makes your brand one of the best when it comes to social media and blogging, and network with top Brand Influencers from across the country.
For now, the BConnected Team is working hard behind the scenes to make sure they bring you a conference full of LEARNING, NETWORKING and FUN!! So B sure to follow @BConnectedConf on Twitter and Like BConnected Conference on Facebook to stay up-to-date on all the latest buzz.  For Twitter party fans…you won't want to miss the exciting BConnected Conference Twitter Party.  We will be providing you details on that as soon as they become available!
The BConnected Conference is the place to B April 12-13th! Come enjoy a weekend with us in beautiful Ottawa, Ontario, and be sure to stay long enough to enjoy some of our great tourist destinations in the Ottawa-Gatineau region!  Will YOU B there? Come meet all of us IRL! Get your BConnected Conference tickets here!
***Here's some exciting news for those of you who would love to try winning your way to the BConnected Conference!  The BConnected Conference team is giving away a TWO DAY FULL CONFERENCE PASS to one lucky winner!!  Be sure to enter on each AmBassador's blog for your chance to WIN!
~~~~~~~~~~~~~~~~~~~~~~~~~~~~~~~~~~~~~~~~~~~~~~~~~~~~~~~~~~~~~~~~~~~~~~~~~~~~~~~~~
Check out the interactive sessions and awesome speakers! And this is just the tip of the hive!
BConnected will be offering attendees four components: 16 interactive sessions, six keynote speakers, an exhibitor's hall as well as a social networking party. So, be sure to keep checking in as more amazing speakers and sponsors will be added within the next couple of weeks.
Early bird tickets are on sale until February 16th, 2014!
For more information, please visit BConnected Conference website, Twitter or Facebook pages!

Pass Giveaway
Enter to Win a 2 Day Pass to the BConnected Conference
Saturday April 12th and Sunday April 13th, 2014
National Arts Centre, Ottawa
(from all the BConnected Ambassador blogs!)
Value $249
Giveaway ends on February 10th, 2014.
Rules: Open to Canadian residents 18 +. You have 48 hours to reply by email once you are notified as the winner. If you don't, we will draw another entry. Prize is non-transferable. No substitution or cash equivalent of prizes is permitted. The selected winner must correctly answer a mathematical question in order to win the prize mentioned above.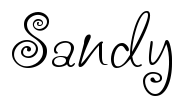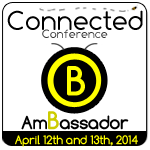 Disclosure: I am a part of the BConnected Conference Ambassadorship and I received compensation as part of my affiliation with this group. The opinions on this blog are my own.