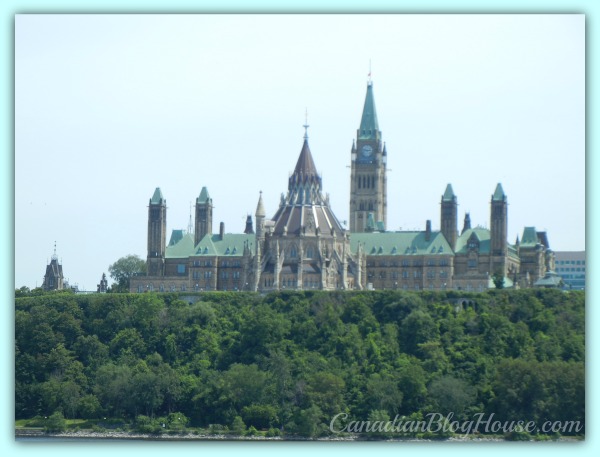 View of the Canadian Parliament Buildings taken from Gatineau, Québec
It's almost time for Winterlude here in Canada's National Capital Region!  This year, Ottawa-Gatineau's famed winter festival opens it's icy doors from January 31-February 17, 2014.  If you've never been to Winterlude, this is a great year to come for your first time.  Winterlude will be celebrating Canadian historical milestones, the 100th anniversary of the start of the First World War, a night of comedy with "Cracking Up The Capital" (starring Rick Mercer, Mary Walsh & Patrick McKenna), and a nod to the 2014 Sochi Olympics.  Winterlude is a "must-see" winter festival for anyone willing to brave our cold Canadian winter! You'll have so much fun, I guarantee you'll forget about the cold! If the fun doesn't warm you up, our local delicacies, BeaverTails and poutine, sure will.
While I absolutely love Winterlude and all that goes along with Ottawa's biggest winter festival, I have decided to take a different spin on having fun in the Capital region.  It's a fact that most tourists who come for a stay in this region, spend the majority of time checking out all there is to see and do in Ottawa.  While Ottawa is bursting at the seams with all kinds of great attractions, did you know that just across the river, in Gatineau, Québec, is a region just waiting to be discovered?  That's right…there are so many great things to see and do in Gatineau, Québec!
Since moving to the Ottawa area 3 years ago, I've had the pleasure of being able to explore some of the more "secret" gems of the Gatineau region.  Here are some of my favourites, including some that are on my bucket list, that I hope you'll get the chance to explore one day:
Bal de Neige:  Bal de Neige (or Winterlude) takes part in a big way across the river in Gatineau, Québec.  In fact, one of the best parts of Winterlude for kids of all ages takes place at Gatineau's Jacques Cartier Park. Here you will find the Snowflake Kingdom full of all kinds of ice slides, great entertainment, food huts, and this year thanks to the Sochi Olympics, there will be winter sports and games, an obstacle course,  and you can even meet members of the Canadian Luge Team – and that's just the tip of the Bal de Neige icicle!
Gatineau Beer Festival/Festibiere:  For those of you dreaming of more of a summery getaway to the Gatineau area, you can check out the annual Gatineau Festibiere that is held each year in May.  They will be celebrating their 4th year in 2014.  Spotlighting specialty beers, their motto is (and I love it!) "Drink Less, Drink Better".
Canada Day Fireworks:  Here's a little secret insider information.  Did you know that THE best place to watch the Canada Day Fireworks is from the grounds of the Museum of Civilization (now the Canadian Museum Of History)?  That's right! The combination of having the backdrop of such an architectural wonder that is this museum behind you (there are NO corners on any part of the museum building!), and the stunning view of downtown Ottawa and the parliament buildings across the river in front of you, trust me, you won't find a better place to watch Canada's favourite fireworks display.  Sure, the fireworks look great from in front of the parliament buildings…but they look even better from behind!  Not visiting on Canada Day? Be sure to visit this location anyway.  A walk along the riverfront path is a must-do activity when you are in the area.  Here you will find the most beautiful view of the Ottawa River and downtown Ottawa.
Casino du Lac-Leamy & Parc du Lac Leamy:  While the casino itself is a huge draw (and for obvious reasons!), I love the casino for a different reason.  Casino du Lac-Leamy sits on the shores of its namesake, Lac Leamy, a pretty little lake that boasts (in my opinion) one of the greatest walking paths in the city of Gatineau. A walk around the lake will take you about 45 minutes, and is perfect for a leisurely stroll or a fast-paced hike or bike ride.
Fete Nationale du Quebec/St. Jean Baptiste Day:  Québec's "national" holiday is celebrated every year on June 24th.  This provincial holiday is celebrated throughout the Gatineau region with small festivals, concerts and parties.  Québecois know how to party, so be sure to check local listings for celebrations if you are in the area on the 24th!
Mont Cascades/Edelweiss/Camp Fortune:  During the winter season, tourists flock to these popular ski hills in the Gatineau region. But did you know these hills are still great to visit in the summer months?  Mont Cascades happens to be the site of one of my favourite water parks.  Smaller and more intimate than the giant water park located across the river, Mont Cascades Water Park offers a whole lot of wet fun that is easier on the wallet, yet still full of some serious water "thrills".  The beautiful mountain scenery is a definite plus for this attraction.  At Camp Fortune, summer means zip lining, a scenic chair lift to the top of the mountain, and their Aerial Park.
Festival de Montgolfiéres de Gatineau:  Gatineau's annual Hot Air Balloon Festival is held each year on the Labour Day weekend.  This hot air balloon festival is the 5th largest of it's kind in the world, and attracts hot air balloon pilots from Europe and North America to fly their beautiful and unique balloons over the Gatineau Region.  Besides the main attraction (the balloons), this festival brings in some big name entertainment for nightly concerts, as well as buskers, balloon rides, an amusement park and so much more.  This one is fun for the whole family!
Pataterie Hulloise:  No trip to Gatineau is complete without a big hot serving of that French-Canadian specialty – Poutine.  If you are looking for THE BEST poutine in the National Capital Region, look no further than Pataterie Hulloise, located at 311 St. Joseph Boulevard in Gatineau.  I can vouch for this vote – hate to say it but I've eaten there more times than I care to admit.  If you are a poutine lover, or wanting to try poutine for the first time, be sure to put this one on your "must-eat" list.
Bicycle Paths & VeloGo:  Anyone who knows Ottawa knows that the city is full of wonderful bike paths that can literally lead you from one end of the city to the other. Did you know that Gatineau has some great bike paths too?  Bike paths abound in the city of Gatineau, taking you from one of my favourite places, Lac Leamy, to all points beyond, including into the Hull and Aylmer sectors, Gatineau Park, and even across the river and right to the parliament buildings.  It's a bicyclists paradise! Of course, many tourists do not bring their bikes when they come to town. That's where VeloGo can help! You'll see these great looking rental bikes set up at various locations around town.  Rent a bike from one station and return it to any other station along your route.  It's that simple!
Boat Cruises:  If you are a fan of boat cruises, you'll find many along the Ottawa River.  One boat cruise that I've enjoyed myself is the Ottawa River Cruise, aboard the Paula D owned by Paul's Boat Lines.  This 2 hour cruise from the dock at the Hull Marina, takes passengers along the Ottawa River, passing downtown Ottawa, the parliament buildings, Chateau Laurier, the Prime Minister's residence, Rideau Falls, and much more.  The Paula D allows for passengers to sit inside in a covered area on the lower deck, or wander around and sit in the open top deck. You can purchase snacks and drinks (fully licensed bar) on the lower deck.
Great Canadian Bungee:  I have not had the pleasure (?) of visiting this attraction, but it's on my bucket list.  Located just a short 20 minute drive from Gatineau, Great Canadian Bungee is the place to be for adrenaline junkies. Whether you wish to fling yourself off the end of a crane to experience a 200 foot free fall, or zipline 1015 feet down the RipRide, you'll definitely get your adrenaline fix at Great Canadian Bungee.
Wakefield, Québec:  Wakefield is one of my favourite small towns in Québec.  Once known for it's famed "steam train" (which is supposedly set to make a comeback this year), Wakefield is a beautiful, quaint town on the banks of the Gatineau River, about 25 minutes north of the City of Gatineau. Wonderful local shops, pubs and restaurants line the main street of Wakefield.  Enjoy a meal on one of the many outdoor patios overlooking the river, grab an ice cream cone and take a walk along the river, or enjoy some great music at the infamous Black Sheep Inn. Outdoor activities abound in the Wakefield area including golf, mountain biking, skiing, swimming, hiking, biking and more! Also located in the Wakefield, Québec area are the Lafleche Caves in the Arbraska Lafleche Park.  Explore caves, go ziplining, conquer fun and challenging aerial courses…and so much more!
If you have the kids with you and are willing to drive a little further afield, take a 50 minute drive to Parc Omega where you and the kids can take a leisurely drive through rolling hills, forests and fields, hand feeding all kinds of animals along the way.  Want to know more?  Read here all about our adventures at Parc Omega last summer.
Looking for a budget-friendly place to stay while you are in Gatineau?  Why don't you check out Motel Montcalm. This motel is only 7 minutes from downtown Ottawa and is close to all the attractions mentioned here.  It is especially close to Jacques Cartier Park – the venue for Bal-de-Neige.  You can read more about Motel Moncalm here.
So whether it's for Winterlude, Canada Day, or any other reason that brings you to Ottawa, be sure to take some time to have a little fun across the river in Gatineau, Québec!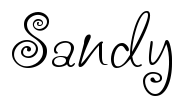 Disclosure:  Canadian Blog House was not compensated for this post.  All opinions are my own.