Canadian Blog House received compensation in exchange for this post highlighting all the fabulous things you can experience with Breakaway Experiences. All opinions are our own. 
What's On Your Breakaway Experiences Christmas Wishlist?
I always love gifts of clothing, chocolates, or something new for my home. The older I get though, the more the gift of experiences tops my Christmas wishlist.
I've been so fortunate to be able to take part in some extraordinary experiences this past year, thanks to all the Canada 150 celebrations. I had the chance to dine 150 feet in the air over Ottawa, to dine with 999 other dinner guests at Canada's Table in front of Parliament Hill, and thanks to Breakaway Experiences, we will be floating over Ottawa in a hot air balloon next spring. Can't wait!
[bctt tweet="This Christmas, think outside the gift box and give the gift of experience…" username="CanBlogHouse "]
Those of you who are regular readers of Canadian Blog House know that we are big fans of Breakaway Experiences.
After all, what's not to love about a company that is committed to helping make dreams come true?!
Canada's most exciting experiences and adventures are just a click away at Breakaway Experiences. Let them help make your holiday shopping easy, and help give your friends and family an experience of a lifetime!
Making things even more exciting this holiday season, Breakaway Experiences has added some fabulous new experiences for the adrenaline junkie, foodie, nature lover, or creative person in your life!
I bet you can tell which experience I'm eyeballing next. This high-flying experience we had may give you a hint!
[bctt tweet="Create a memory. Give an experience of a lifetime this holiday season! " username="CanBlogHouse "]
Check out the newest Breakaway Experiences from across Canada!
Barrie, ON, Ottawa, ON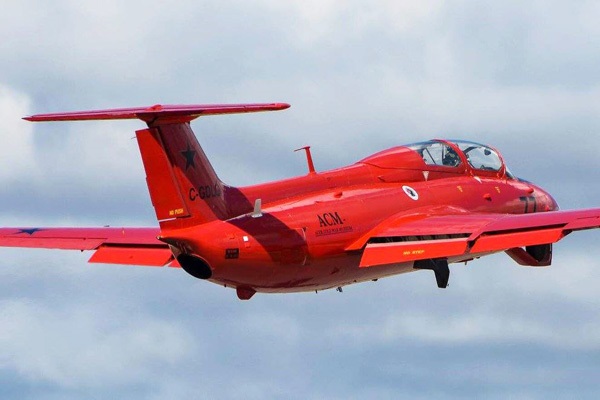 Experience the thrill and power of a L-29 fighter jet. This is one of the most exciting experiences you will ever have!
Peterborough, Hamilton, London, Fredericton, Halifax, Medicine Hat, Saskatoon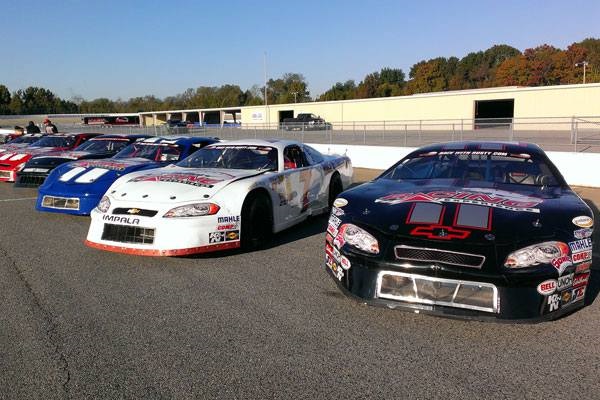 Slide behind the wheel of a race primed stock car for some high-octane, adrenaline-fueled stock car racing fun.  Strap in, buckle up, and hang on for the racing experience of your life!
Squamish, British Columbia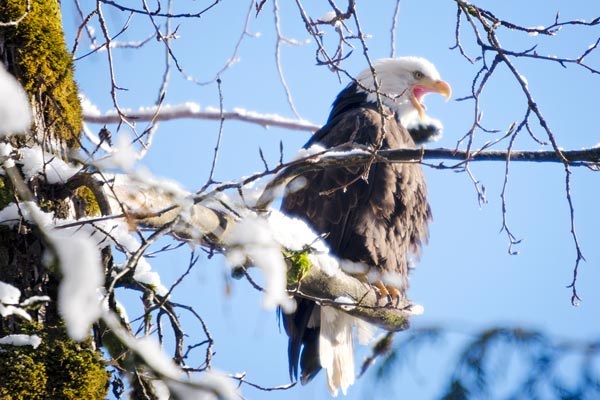 Enjoy a gentle float down the Cheakamus and Squamish Rivers to witness the spectacular natural phenomenon that is the world's largest gathering of bald eagles coming to feast on spawning wild salmon.
Blacksmith Class Ottawa – Forge Your Own Golf Putter
Ottawa, ON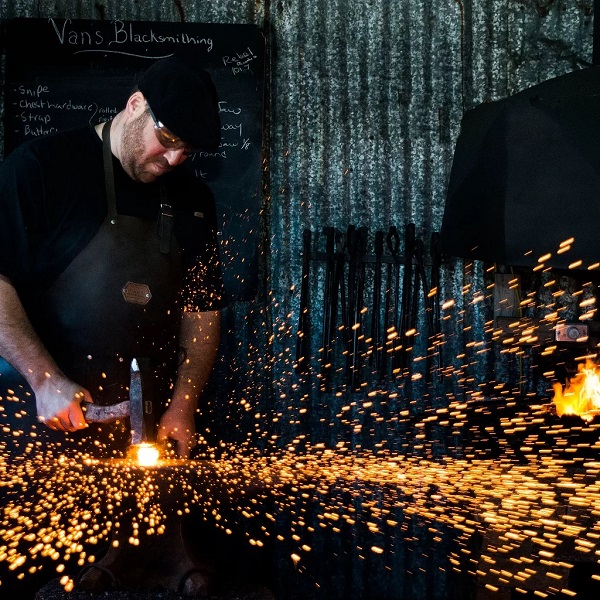 This unique Breakaway Experiences blacksmithing class is their  opportunity to pick up a hammer, step up to the anvil and create a completely functioning golf putter from scratch.
Banff, Calgary, Edmonton, Victoria, Vancouver, Toronto, Niagara Falls, Kingston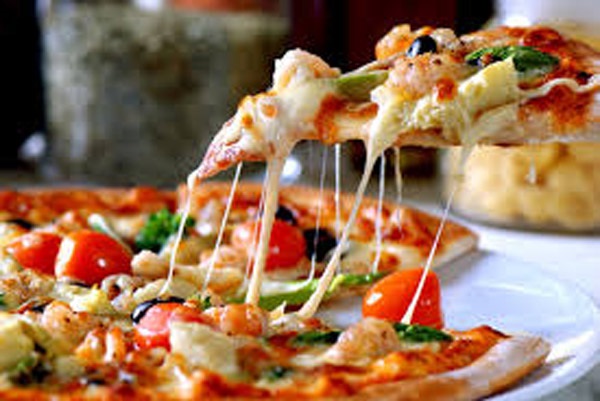 These food tours are led by knowledgeable guides who are just as passionate about food as you are, so prepare to be taken off the beaten path as they take the group to try some of the city's most succulent little secrets!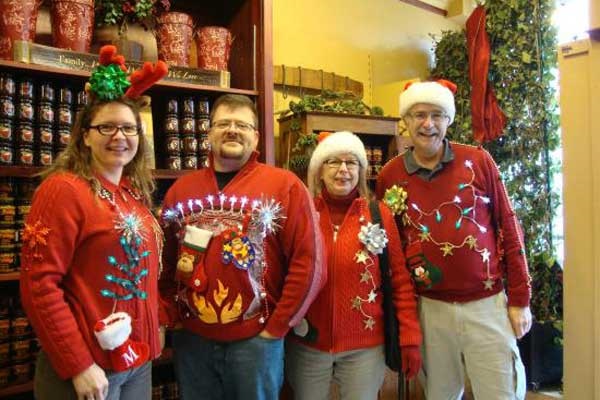 You can even purchase a fun pre-Christmas gift to give Dad: Ugly Christmas Sweater Food Tour in Niagara-on-the-Lake, Ontario.  Don your best ugly holiday sweater and join a special Niagara-on-the-Lake walking tour for a little foodie fun!
Let Breakaway Experiences help make your holiday shopping a little easier this year!
Breakaway Experiences' Christmas Wishlist – A list of things you really want to do. Why risk getting another ugly sweater or gadget you'll never use?  With Breakaway Experiences' Wish List you can create a list this Christmas for fun, exciting experiences from your bucket list and share it with your family and friends. http://breakawayexperiences.com/en/wishlist/search
New to Breakaway Experiences – You can schedule your experience gift to arrive at the day and time of your choosing…no need to worry about sending the gift too early or too late. You can schedule your gift to arrive in your friend or family member's in-box right before they get up Christmas morning.
If you prefer to go the old tried and true route, you can print your experience certificate to place in a card and put under the tree, or in their stocking.
WIN with Breakaway Experiences!
Thanks to our friends at Breakaway Experiences, one lucky Canadian Blog House reader can WIN a $100.00 Gift Certificate from Breakaway Experiences to put towards the experience of your choice!
Here's how you can enter for your chance to WIN!