A movie about a movie they don't want you to see.
Popular actors, Cameron Diaz and Jason Segel have teamed up in the latest Sony Pictures release "Sex Tape" about a couple who have been married for 10 years and are looking to "spice things up" in the bedroom to try to bring back the intense passion they had for each other at the beginning of their relationship.
From the Sony Pictures official Sex Tape site:
"When Jay (Jason Segel) and Annie (Cameron Diaz) first got together, their romantic connection was intense – and though they're still very much in love, ten years and two kids have cooled the passion. To kick things up a notch, they decide – why not? – to make a video of themselves trying out every position in THE JOY OF SEX in one marathon three-hour session. It seems like a great idea – until they discover that their most private video is no longer private. With their reputations on the line, they know they're just one click away from being laid bare to the world… but in their race to reclaim their video, they'll find that it will expose even more than they bargained for."
Face it.  We all go through this in our long-term relationships.  When we first meet our better half, the relationship is full of intense passion, sizzling hormones, and a desire to be with the other person 24/7.  After a number of years together, things become "comfortable", we become "complacent" and that passion? Well…it fizzles out somewhere between all the laundry, dishes, and mountains of dog poop in the backyard.
There is absolutely nothing wrong with two people looking for ways to spice things up in the bedroom.  These days, with the technology we have available at our fingertips, it's not at all unusual for couples to make some naughty recordings of themselves in the bedroom (or elsewhere!).   It does becomes a problem though, when those recordings are downloaded, in error, onto the laptops, mobile phones,  and tablets of friends and family members whose eyes were NEVER supposed to see the two of you bending over the kitchen island as one of you yells "hurry up and stick that baguette into my hot oven!"  When that happens, hitting "Control, Alt, Delete" is NOT going to help you.
I love technology. The internet is what brought my boyfriend and I together.   Whether by text, email, Skype or mobile phone, technology is still our "love-line" when it comes to keeping the fire burning when we can't be together IRL.  While technology is wonderful, and can definitely keep things "hot" when you can't be physically with the one you love, nothing beats the real thing.  While we have never experienced the embarrassing adventures that Cameron and Jason experienced in Sex Tape thanks to technology, our relationship has not been without its share of embarrassing mishaps.
I'm really not sure what is worse, getting "caught on (sex) tape" by friends and family, or getting caught…by the RCMP!
You don't have to be a teenager to get caught doing something you shouldn't be doing. Adults are supposed to know better but, well, when it comes to the passion that comes along with a new relationship, sometimes we don't make the best decisions.  During our first few months of dating, we found it rather difficult to find a place where we could "cuddle up" in private.  Bottom line was…neither of us had a place where we could spend time ALONE.
So we did what many people would do under the circumstances – improvise.  We found our own places where we could spend time alone.  Hotels were our number one choice, but they get expensive after a few stays.  Never mind the fact that even at hotels you can find yourself facing embarrassing situations…like the night my boyfriend found out what my real name was.
So…back to the RCMP.
The evening started out rather innocently.  A beautiful summer evening, a wonderful dinner out downtown, and then a leisurely drive along the pretty Rockcliffe Parkway, which runs parallel to the Ottawa River. My boyfriend, who knows the area well, pulled in to one of the remote parking areas along the river and parked the car. Having not seen each other for a few days, we were both anxious to cuddle up and get close.  Try doing that in the front seat of a modern car with the gear shift in the way (I was secretly longing for the days of bench seats again!).  So after a few frustrating moments of getting poked in the ribs with a gear shift, we decided it would be much better if we just got into the back seat of the car instead.
Turns out…the back seat was the "ticket to ride"…as in…ride right into a ticket from the RCMP…for illegally "parking" in a public area.
Seems our 5 minutes of passion steamed up every window in the car AND attracted the attention of a passing RCMP officer.
OH-OH.
Never mind that the only other car in the entire parking lot was host to a couple of young guys whose own windows were steamed up, not by hot air, but by some illegal substance. But…*sigh*… it was our fogged up windows that caught the officer's attention.
It took about 30 seconds for us to realize that the headlights of the RCMP vehicle were pointed directly at our car, and by then, good grief, the officer was already at the back passenger door knocking on the steamed up window.
I'm sure our silhouettes, caused by the headlights of the RCMP vehicle beaming through our steamed up windows, gave the officer a chuckle.  He had probably never seen two people get dressed faster than we did.  I believe I may have set my own world record that night.
Seems it was our lucky night though.  The nice RCMP officer let my boyfriend off with a warning to "move along" and not to come back to that parking area.  BUT…he was warned that, if he were found parking in the same area again, he WOULD be fined,  as now they had his name in their database.
We can laugh about this incident now, but at the moment it was happening, we felt as mortified as Cameron and Jason felt the moment they realized their sex tape had been uploaded to "the cloud".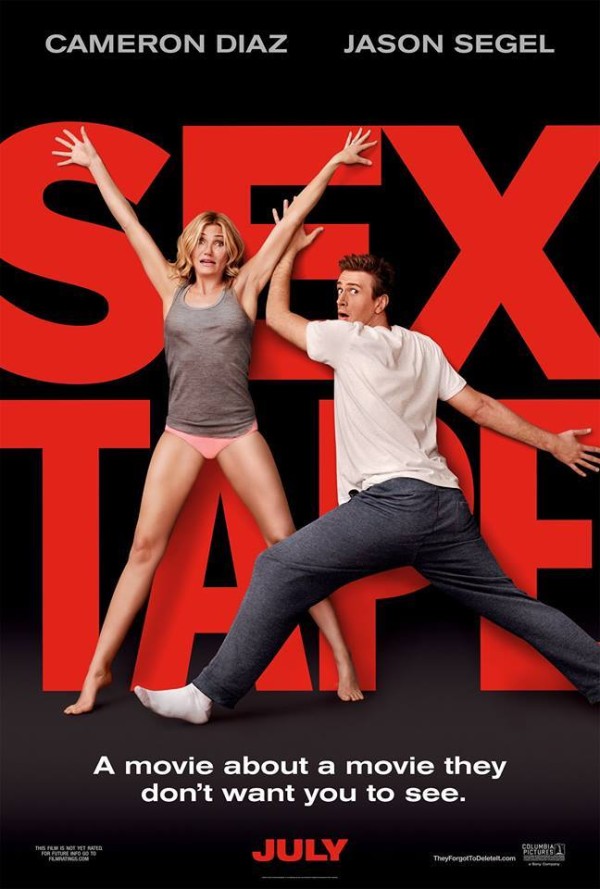 Judging by the official trailer, Sony Pictures' Sex Tape, is full of laughs and full of funny mishaps many of us can relate to.  I will be going to see this movie…will you? Sex Tape opens in theatres across Canada on July 18th.
For those of you wishing to have a little fun with your naughty side (but not make a sex tape!), Sony Pictures is giving away a Sex Tape gift basket to one lucky Canadian Blog House winner!  This fun Sex Tape gift basket will contain:
Sex Dice

Girl's Booty Shorts

Guy's Boxers

mini posters
*Please note*: Although you can enter this giveaway across many blogs, you may only win on a single blog.  Sorry…this one is not open to Quebec residents.  
So get cheeky and come enter to WIN!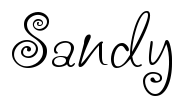 "Disclosure: I am part of the Sony Pictures – Sex Tape Movie program with Mom Central Canada and I receive special perks as part of my affiliation with this group. The opinions on this blog are my own."