It has been a whole year since I wrote about Cape Breton's Tyler Mullendore winning eOne Music Canada's Big Break Contest.
Now living in Halifax, Nova Scotia, with a professionally produced and recorded single and video under his belt, Mullendore is on the verge of country-rock stardom with the release of  "Make It Through", which is set to hit iTunes on October 9, 2015.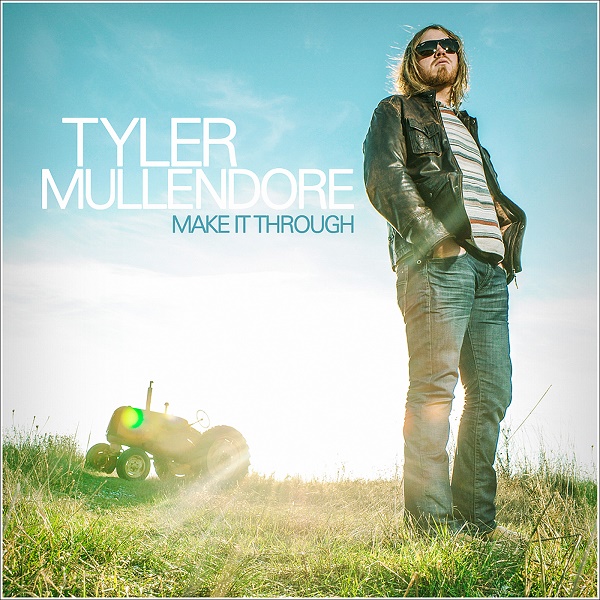 To celebrate, Tyler Mullendore is ready to rock The Seahorse in Halifax, Nova Scotia, at his "Make It Through" Single Release Party happening Saturday October 10, 2015.
It has been a long and winding road for Mullendore, whose musical path has taken him from the late-night Cape Breton bar scene, to Canadian Idol fame, to catching the attention of music execs at eOne Music Canada in Toronto.
The result? "Make It Through" is a professionally produced, hauntingly beautiful song that will have you humming along the first time you hear it.
The lyrics of "Make It Through" share a positive message, one we can all relate to, that manages to bring both a tear to your eye, and a smile to your face.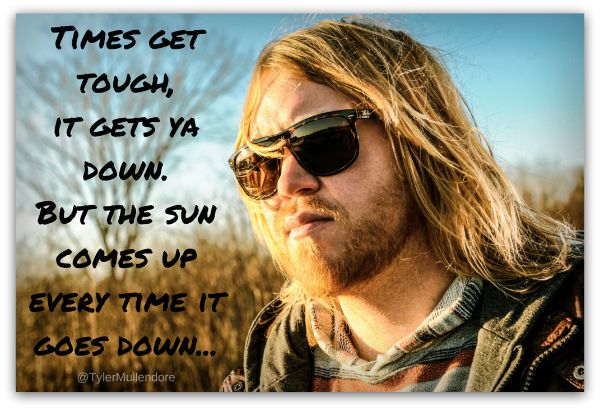 Mullendore's "unplugged" version of "Make It Through" was clearly a "diamond in the rough", and eOne Music Canada execs could see that. The result of Tyler's full day at Metalworks Studios in Mississauga is a polished debut single that, in my opinion, should be featured in the music mix played by every country-rock DJ across Canada.
Mullendore's raspy rock 'n roll voice contrasts exceptionally well against the softer, countrified sound of musician Joe Grass' pedal steel guitar from start to finish in "Make It Through".
The video for "Make It Through", also set to be released October 9th, was jointly produced by Michael Nikas, of VCardTV, and Tyler, with up-and-coming singer/songwriter Laura Cole featured as "the girl".
With his first potential hit appearing soon on iTunes, Mullendore has already signed a 3 year digital distribution deal with eOne Music Canada. Listen for Tyler Mullendore's name come next summer, at a music venue near you, when he brings his show on the road!
For those of you in Atlantic Canada, keep your ears open for Tyler on "East Coast Countdown". Of course, if you are in the Halifax area, be sure to head on down to The Seahorse on October 10th for the "Make It Through" Single Release Party (with Andre Pettipas & The Giants).
I can't help but make comparisons between Tyler and a young Gregg Allman. With his long golden locks and beard, not only is Mullendore a dead-ringer for Allman, his voice, and acoustical talent, will remind many an Allman fan of their rock hero.
Might Tyler Mullendore be Millennials' answer to their generation's Gregg Allman? My bet is a resounding yes.
Lucky me, I got to have a "sneak peek" at the video for "Make It Through". You'll be able to see it on October 9th, so don't forget to watch for it (I'll be sure to remind you!). Before it goes live, head on over and subscribe to Mullendore's YouTube channel.
Be sure to follow Tyler Mullendore on Twitter, and like Tyler Mullendore on Facebook for all the latest info on Canada's newest Country-Rock sensation! Tell him Canadian Blog House sent you!!